Current Students
Achieving Your Goals
As you already know, SUNY Schenectady offers a wide variety of resources to help you succeed in achieving not just your educational goals, but your career goals too. We have a dedicated team who are here to help you complete your degree and become a graduate of SUNY Schenectady! We want to continue helping you to land the job of your dreams!
Current students have an abundance of resources available to them throughout the year, not just the semester! If you're looking for help in selecting your courses for the next semester, interested in joining one of the many student clubs, or need help in preparing for that big job interview next week – SUNY Schenectady is here to support your goals.
Information For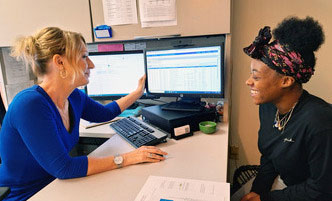 Your advisor is a valuable resource to help you attain your goals.
ACADEMIC ADVISING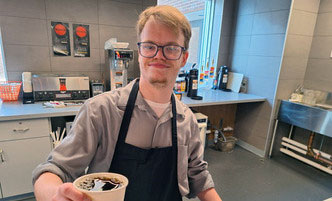 There are many ways to pay for college. Let us guide you through the process.
PAYING FOR COLLEGE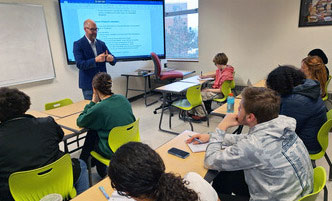 See course offerings and important dates for registration.
REGISTER FOR CLASSES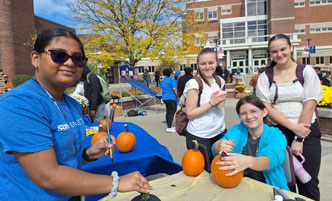 Discover opportunities to be engaged with your classmates. We also have numerous resources for you to succeed.
STUDENT LIFE & RESOURCES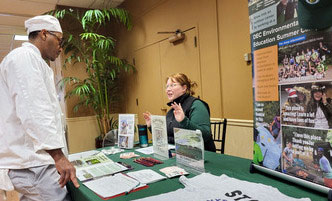 Looking to land your dream job or transfer to a 4-year institution? Let us help!
CAREER SERVICES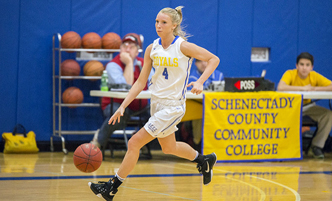 Interested in participating in sports? We have 6 award winning teams for you to consider.
ATHLETICS
News
Meet new and returning students who share their perspectives and their goals for the future.
19 October 2020
Talented student chefs and faculty prepare delicious cuisine available for curbside pickup.
16 September 2020
Sizable gift will allow the College to expand important student support services serving current students and generations of students in the future.
15 September 2020
Thank you to our generous donors who helped support the College's Student Emergency Fund and Food Pantry which assist students, especially during pandemic.
14 September 2020
Congratulations to Dr. Dean Bennett, Barbara Jones, and Arlene Moran.
8 September 2020
Events
This Student Success Center workshop will guide students in self-reflection to help understand their current academic standing.
1:00 PM - 1:30 PM | Virtual - held via Microsoft Teams
Current students are invited to network with business partners online to learn about employment and career opportunities.
9:30 AM - 1:30 PM | Virtual - Held via Microsoft Teams
Winter Session runs December 28-January 15. Spring Semester begins Tuesday, January 19.
8:30 AM - 4:30 PM |
Community Bank presents the 29th Annual Food For Thought and All That Jazz.
6:00 PM - 9:00 PM | Virtual
Make an appointment to meet online with an Admissions Advisor.
12:00 PM - 7:00 PM | Virtual - By Appointment
---