Career Resources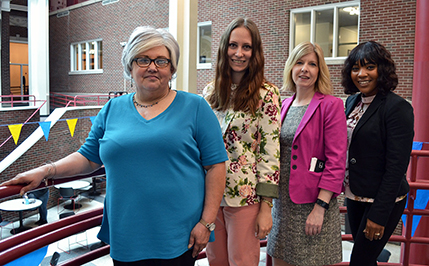 We offer individualized assistance to students and alumni in connecting them to college and community opportunities that will empower them to achieve their educational, career and personal goals both before and after graduation. Meet with us on campus or utilize our online resources designed to guide you through a process of discovery, exploration and action.
Discover! Explore! Take Action!
Personal Assessment | Career Planning & Research | Student Employment | Nontraditional Fields | Resumes | Career Advice Video Library | Professional Job Search | Career Events | Interview Prep
To schedule your appointment with a Career Advisor, visit room 221-I Elston Hall, call 518-836-2807 or e-mail us at cts@sunysccc.edu.
Hotel, Culinary Arts and Tourism Career Expo
Multi-Day Event
March 23, 24, 25
10 a.m.-3 p.m.*
Current SUNY Schenectady students, alumni and community members are invited to the HCAT Career Expo for networking, industry information, and career opportunities.
Thursday's
Program

View the entries for the cupcake decorating contest.
Updated: 1st place - Rochelle Garcia
Click the flyer below for the registration link
*Interviews may be available before 10 a.m. and after 3 p.m.