About Us
Understanding Your Community Partner
Welcome to SUNY Schenectady County Community College, established in 1967! The College is part of the State University of New York (SUNY) system and emphasizes high-quality academic programs, broad access for students, and responsiveness to the needs of the community. For 50 years, the College has been an important part of Schenectady County.
The College has its accreditation through the Middle States Commission on Higher Education, which is an institutional accrediting agency recognized by the U.S. Secretary of Education and the Council for Higher Education Accreditation.
The Board of Trustees, along with the President and his entire Leadership Team, is committed to providing a quality education, at an affordable price. To learn more about the College and to understand our Mission and Vision for the future, check out our "Tools for Success" boxes below.
Information About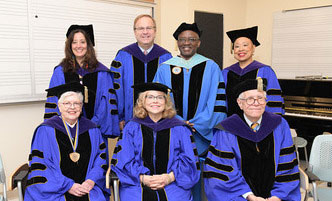 Learn about the members of the SUNY Schenectady Board of Trustees.
BOARD OF TRUSTEES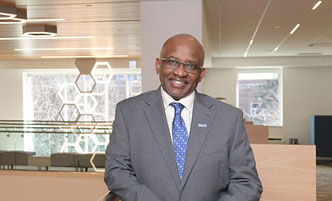 Information about the history of the College and Dr. Steady H. Moono, President.
PRESIDENT'S OFFICE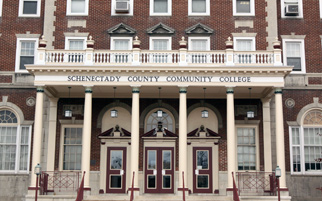 Meet the President's Cabinet and learn about the College's Mission and Vision.
COLLEGE LEADERSHIP AND VISIONS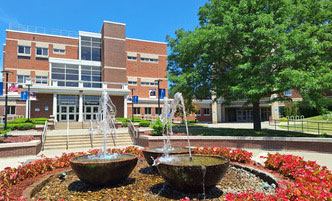 Official Policies and Procedures as approved by the Board of Trustees.
POLICIES AND PROCEDURES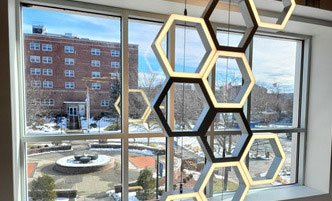 We make every effort to comply with federal and state agencies – including many disclosures and reporting requirements.
CONSUMER INFORMATION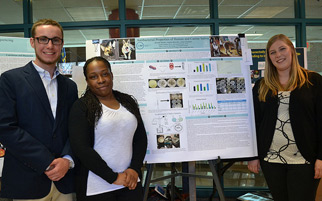 The latest news and stories about SUNY Schenectady.
COLLEGE NEWS
News
Workshops, academic resources, virtual yoga, and more are part of this week.
30 November 2020
College partners with generous donors to provide students what they need to make the holiday special.
25 November 2020
Chancellor Malatras praises SUNY students for their efforts to keep COVID rates low.
24 November 2020
Modern space will enhance support services and expand academic resources for students.
5 November 2020
Two members of College community test positive.
2 November 2020
Events
Learn about how to apply for SUNY Schenectady scholarships for the 2021-2022 academic year.
11:00 AM - 12:00 PM | Virtual - Held via Microsoft Teams
Join the Success Coaches for this workshop to discuss how you can identify when you're feeling burnt-out, ways to manage your stress, and how to create a plan for self-care.
1:00 PM - 1:45 PM | Virtual - Held via Microsoft Teams
How are you doing? Please join facilitators, TeAna Taylor and Dr. Eric McCurdy, for a circle conversation focusing on stress and coping strategies.
12:00 PM - 1:00 PM | Virtual
Join Dr. Eric McCurdy to relax, find connection with others (even from a distance), and de-clutter your brain for a little bit.
6:00 PM - 6:30 PM | Virtual
Join the Long Night Against Procrastination team for live workshops, yoga, games with prizes, late-night tutoring, advising, research support and more!
6:00 PM - 10:00 PM | Virtual - Held via Microsoft Teams