TRIO
TRIO Student Support Services at SUNY Schenectady is a free service that empowers first-generation college students, income-eligible students, and students with disabilities to explore and achieve their academic, career, financial, and personal goals. TRIO staff use a variety of resources, support, advocacy, leadership services, and programming to guide students in successfully navigating their college experience.
The TRIO program offers individual meetings with TRIO staff, information sessions, group workshops, and a community to support you throughout each semester to help you achieve academic success.
Applications for TRIO can be completed online, or in person in Elston Hall 328.
Who is Eligible for the Program?
Students who are:
Accepted into SUNY Schenectady and currently enrolled for courses or enrolled for the next semester
Have not earned a Bachelor's college degree
Be enrolled in at least 6 credits per semester
Be a US citizen or eligible for federal student financial aid
AND meet at least one of the following criteria:

Are first generation college students (meaning neither one of their parents or the custodial parent in a single-parent family has earned a Bachelor's degree by age 18)
Are income qualified (based on federal guidelines of family size versus taxable income - TRIO staff will help you determine this)
Have a documented disability and are registered with ADA Transition Services on campus
TRIO Staff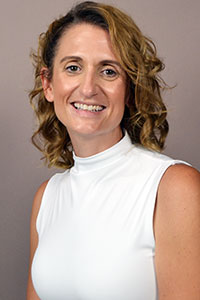 Mary Silvestri
TRIO Director

silvesmt@sunysccc.edu
518-381-1463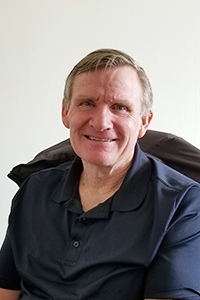 Douglas MacDonald
TRIO Academic Specialist
macdondj@sunysccc.edu
518-381-1423
SUNY Schenectady TRIO Facts
TRIO is a federally funded grant through the US Department of Education
TRIO SSS was established in 1968 by the Higher Education Act of 1965
The letters in TRIO do not actually stand for anything: It represented the three original programs authorized by the federal government
The TRIO program is allowed to serve 175 students per academic year
The program has been on campus for over 20 years
A Few Things to Know About Being in TRIO
It's a voluntary program
It's free to be a part of the program
* TRIO is a federally funded, five year grant program through the U.S. Department of Education at SUNY Schenectady, with an annual budget of $335,111 that works with 175 eligible students.