SUNY Schenectady Admissions
Reimagine Your Future!
Welcome to SUNY Schenectady!
Winter Session runs December 28-January 15.
Learn more about Winter Session.
We understand that when you're considering a college you're looking for:
A convenient location
Affordable tuition
Innovative academic programs
Strong student support services
If you're fresh out of high school or returning to a classroom setting for the first time in several years we are committed to help you reach your career goals!
Enrolled students are eligible for:
CDTA Bus Pass*
YMCA Membership*
Free Campus Parking
Admissions is available Monday-Friday
8:30 a.m.-4:30 p.m.
Call 518-381-1366 or e-mail admissions@sunysccc.edu.
The Admissions Office is open with limited on-campus staffing. We offer both in-person and virtual visits. Due to limited on-campus staffing, prospective students who would like to meet with an Admissions Advisor should make an appointment to guarantee someone is available to meet with them. Prospective students who wish to drop off transcripts and complete admissions applications are welcome to walk-in during normal business hours.
* Student must pay Student Activity fee
Request More Info Admission Events
Virtual Advisor Appointments
Make a Virtual Admissions Advisor Appointment. Get your questions about SUNY Schenectady answered from the comfort of home. The link takes you to a calendar to find available appointments, fill out the registration form and meet with advisors. Students can schedule their appointment up to 1 hour before an appointment slot begins.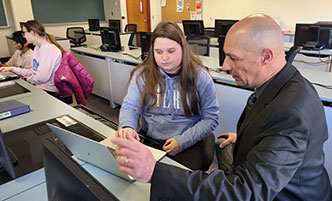 Our faculty are top-notch.
INSPIRING FACULTY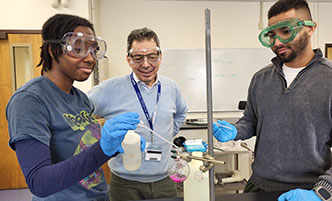 More than 55 degree, program and certificate options.
CUTTING-EDGE PROGRAMS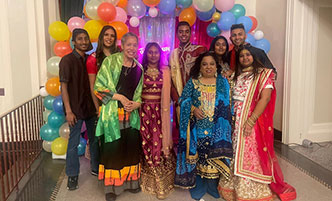 Music, lectures, social events...there's always something happening.
A VIBRANT CAMPUS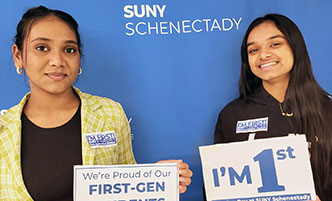 You may qualify for free tuition.
AFFORDABILITY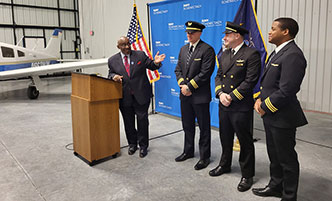 Our grads transfer, and get great jobs.
OUR GRADS GET JOBS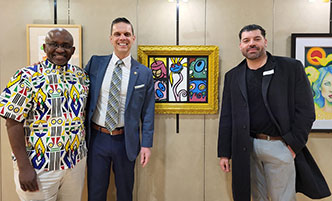 Great things are happening here!
SUNY SCHENECTADY IN THE NEWS
News
Workshops, academic resources, virtual yoga, and more are part of this week.
30 November 2020
College partners with generous donors to provide students what they need to make the holiday special.
25 November 2020
Chancellor Malatras praises SUNY students for their efforts to keep COVID rates low.
24 November 2020
Modern space will enhance support services and expand academic resources for students.
5 November 2020
Two members of College community test positive.
2 November 2020
Events
Learn about how to apply for SUNY Schenectady scholarships for the 2021-2022 academic year.
11:00 AM - 12:00 PM | Virtual - Held via Microsoft Teams
Join the Success Coaches for this workshop to discuss how you can identify when you're feeling burnt-out, ways to manage your stress, and how to create a plan for self-care.
1:00 PM - 1:45 PM | Virtual - Held via Microsoft Teams
How are you doing? Please join facilitators, TeAna Taylor and Dr. Eric McCurdy, for a circle conversation focusing on stress and coping strategies.
12:00 PM - 1:00 PM | Virtual
Join Dr. Eric McCurdy to relax, find connection with others (even from a distance), and de-clutter your brain for a little bit.
6:00 PM - 6:30 PM | Virtual
Join the Long Night Against Procrastination team for live workshops, yoga, games with prizes, late-night tutoring, advising, research support and more!
6:00 PM - 10:00 PM | Virtual - Held via Microsoft Teams