The Boucherie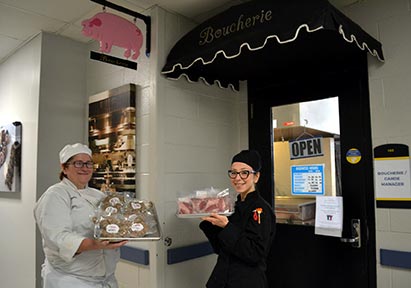 Boucherie is an artisanal charcuterie, salumeria and specialty market producing a wide range of hand crafted products produced in-house by our Garde Manger students in the Culinary Arts program. We produce a variety of charcuterie, air-dried hams, pickled vegetables and a large selection of fresh sausage.

Spring 2023 Hours
Tuesdays, Wednesdays & Thursdays
11:45 a.m. - 12:45 p.m.