Pane e Dolci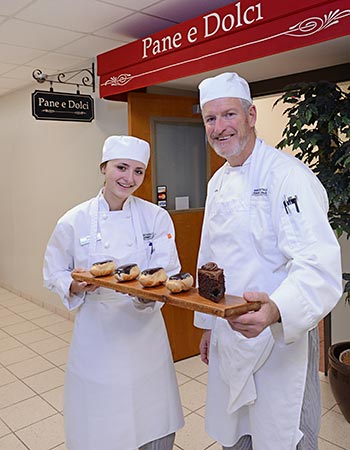 Pane e Dolci features a fabulous selection of bakery products including breads, muffins, cakes, tarts, Danish pastries, cookies, and candies.
The Bakery is open during the fall and spring semesters on Tuesdays, Wednesdays and Thursdays from
11:30 a.m.-2:30 p.m.
The Bakery is currently closed. Thanks for a great spring! Stay tuned for the fall semester opening date!