Chefs for Success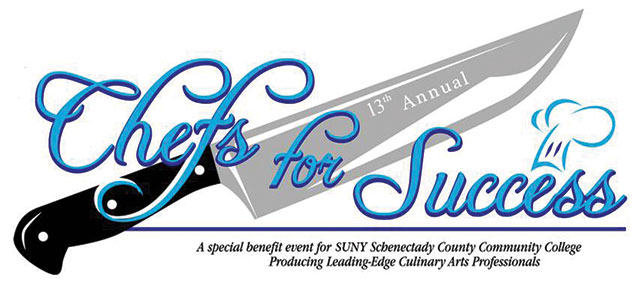 Join celebrity guest chefs from around the Capital Region for an evening of food stations, cocktails and a silent auction to raise funds for student scholarships!
Tuesday, October 25
6-9 p.m., Van Curler Room
Tickets: $75 per person
Purchase Tickets to Chefs for Success
Guest chefs for the night will be:
Adam Foti, PDT Market
Cody Nguyen, JO Restaurant Group
Sue Hatalsky and Vanessa Traver, SUNY Schenectady
Justin Tran, Ziemann Hospitality
Aneesa Waheed, Tara Kitchen
David Zuckerman, Mazzone Hospitality
At this time, masks are not required. Social distancing requirements remain in effect. Individuals who wish to wear a face mask or face covering may do so at their own discretion. Unvaccinated individuals are strongly encouraged to wear a face mask or covering.