Teaching Assistant certificate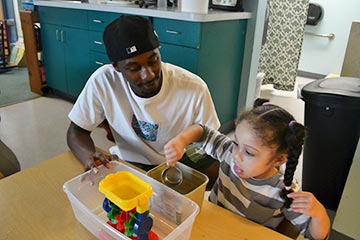 The Teaching Assistant certificate was designed to serve a dual purpose – to assist individuals to meet the New York State Education Department requirements and as a pathway for those interested in continuing their education in pursuit of a teaching degree.
Students earning a Teaching Assistant certificate will have:
Completed a minimum of four SUNY General Education requirements;
Completed a three-credit Foundations of Education course and will understand the major theories, models and metaphors used to represent and discuss educational practices;
Spent a minimum of 10 hours in an educational setting within the community;
Had an opportunity to assess realistically their interests and possible careers in education, and
Met the New York State Education Department's education requirements for a Pre-professional Teaching Assistant Certificate.
Before working in a public educational setting, prospective employees will be required to undergo a fingerprint check. Individuals with a criminal history should be aware that they may have difficulty obtaining clearance for a New York State Teaching Assistant Certificate. Students with questions in this area may want to consult an advisor or college counselor before pursuing the Teaching Assistant certificate program.
Degree Plan
See the degree requirements and suggested course sequence.
Degree Plan