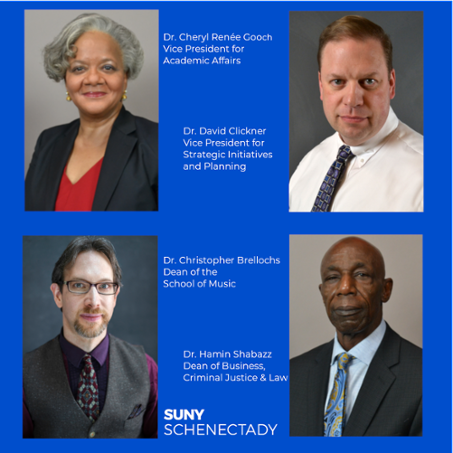 June 3rd, 2021
Dr. Cheryl Renée Gooch, Dr. David Clickner, Dr. Christopher Brellochs, and Dr. Hamin Shabazz bring a wealth of expertise to the College.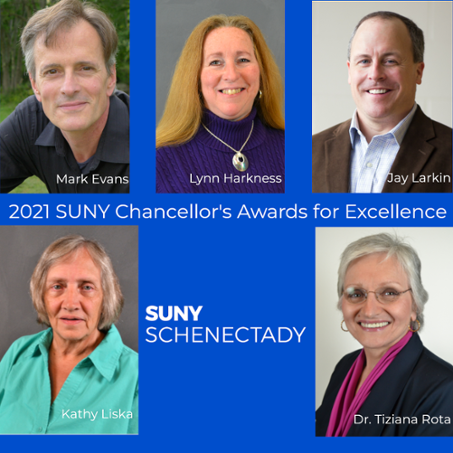 June 2nd, 2021
Congratulations to Mark Evans, Lynn Harkness, Jay Larkin, Kathy Liska, and Dr. Tiziana Rota.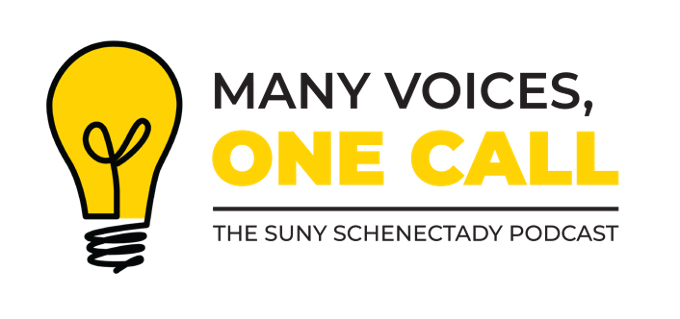 June 1st, 2021
"Many Voices, One Call @ SUNY Schenectady" features insights from students, faculty, and staff.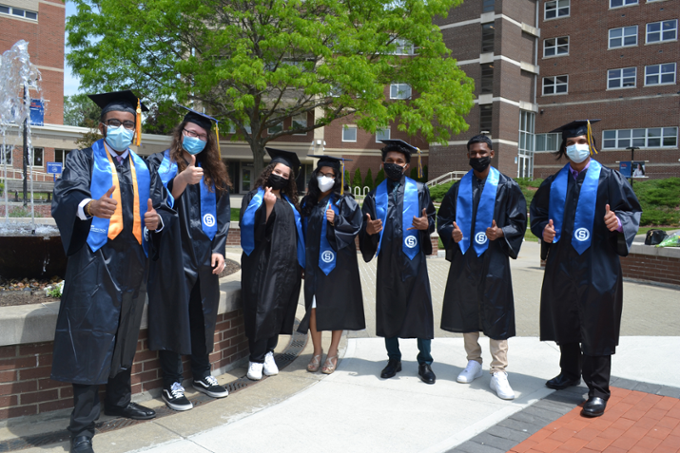 May 22nd, 2021
A special day for a resilient and dedicated group of graduates. FULL VIDEO of ceremony/photos.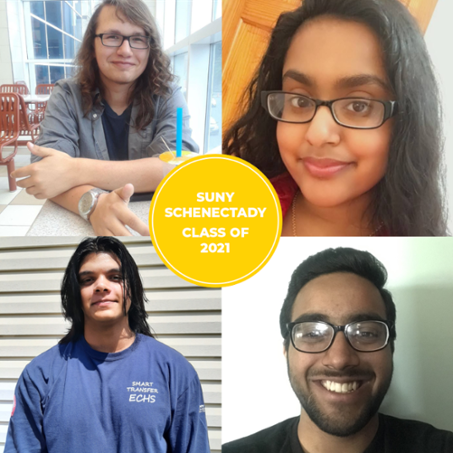 May 12th, 2021
First group of Smart Transfer students to graduate from SUNY Schenectady and Schenectady High School.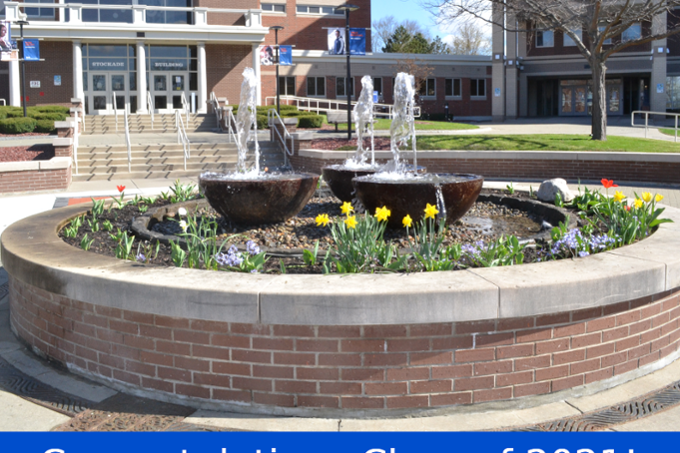 May 11th, 2021
College to hold 51st Commencement on campus on May 20.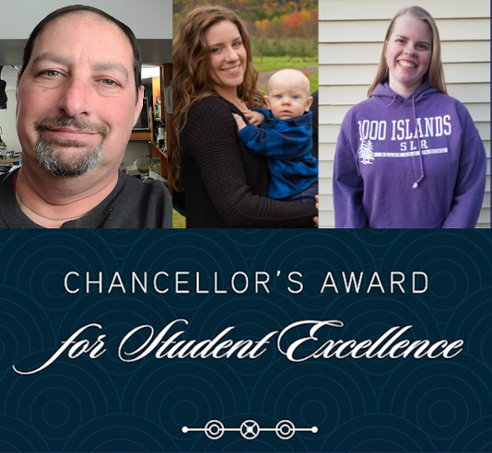 April 19th, 2021
"We are very proud of Joe Clark, Amber Dorvee, and Melissa Deal, and we applaud them for their commitment to academic excellence and their service to the College/community." - Dr. Steady Moono, College President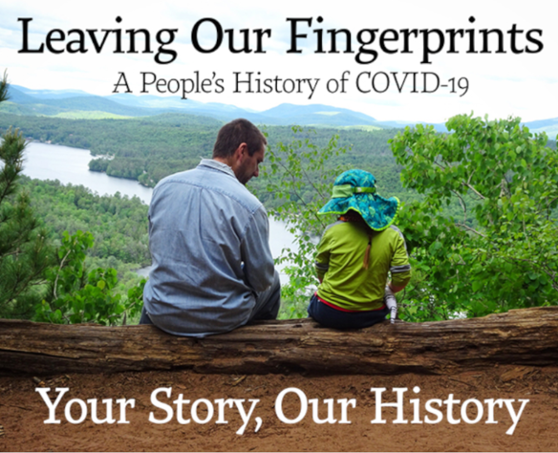 April 10th, 2021
Michelle Isopo '09 shares importance of "Leaving Our Fingerprints on History," encourages you to share your story.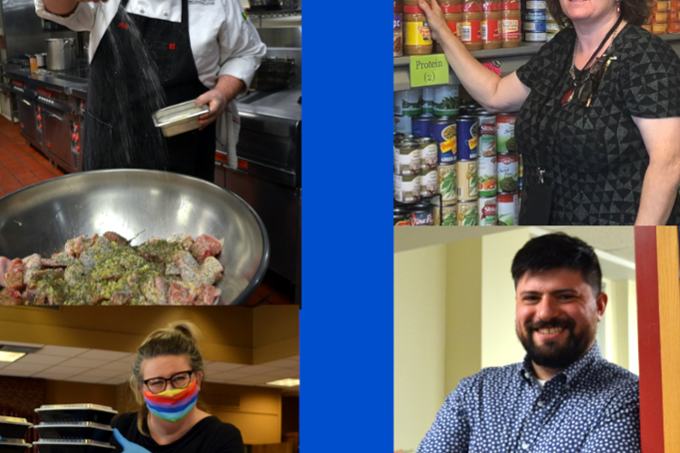 April 9th, 2021
These faculty and staff members go above and beyond for our students.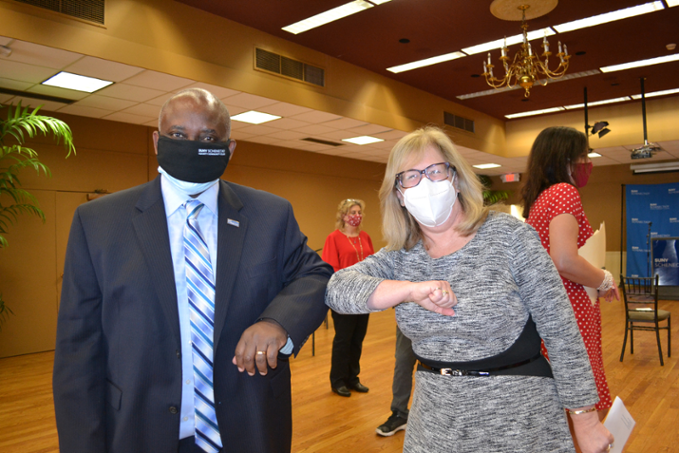 April 7th, 2021
Students can earn college credits, associate degrees while still in high school.