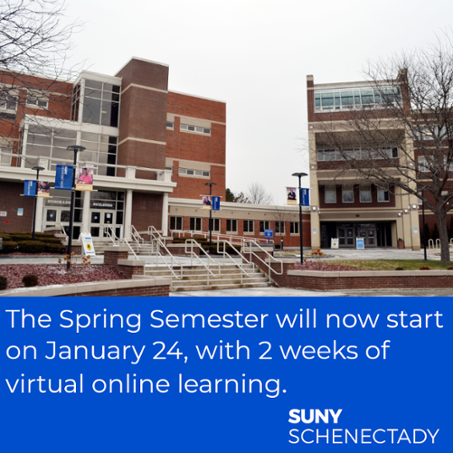 January 14th, 2022
Start of semester moved back one week and begins with two weeks of virtual online learning.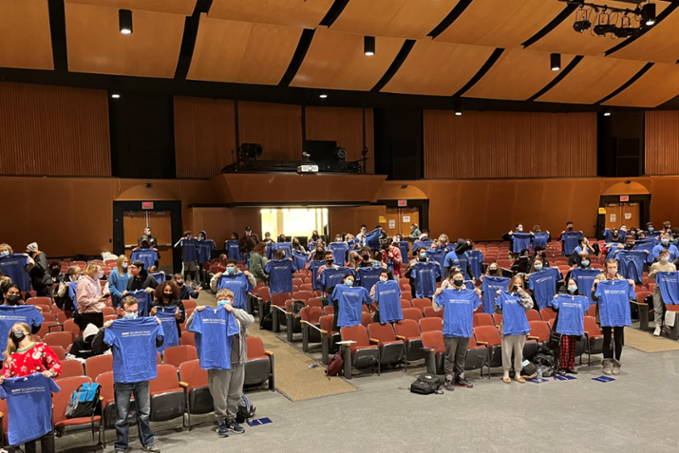 December 23rd, 2021
College and Mohonasen partner on Instant Admit Day for high school seniors.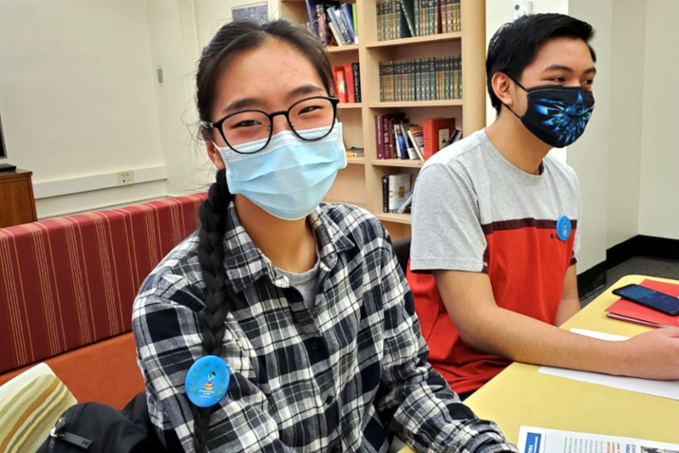 December 9th, 2021
Club plans International Mother Language Day events for next semester.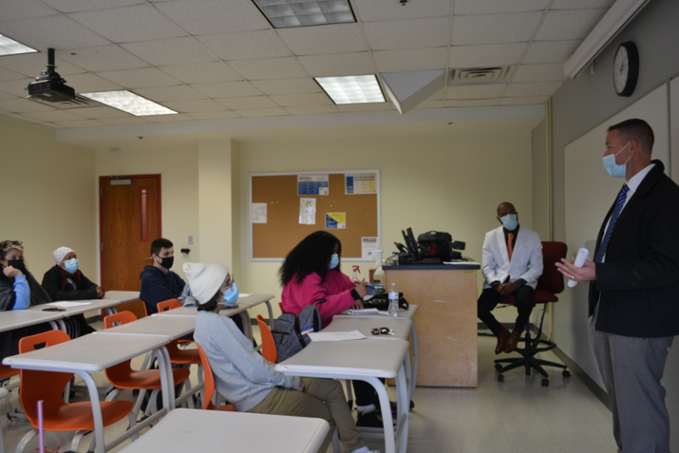 December 1st, 2021
"As students, hearing from them has opened up our minds and shown us that there are many different aspects to criminal justice," Lavare Beeks, Criminal Justice major/President of CJ Club.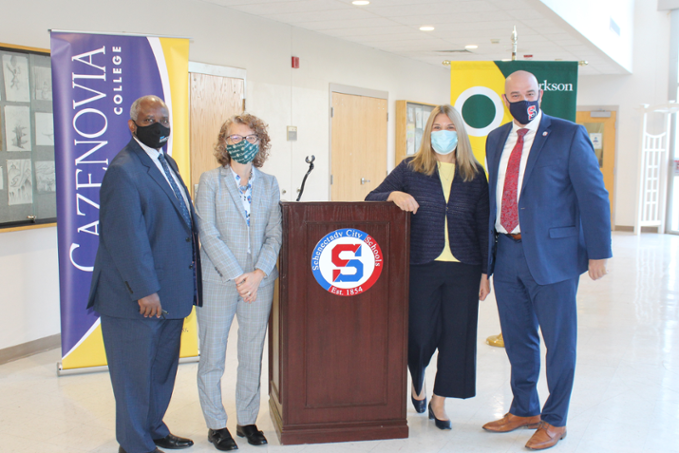 November 29th, 2021
"Grow Your Own" program is underway now.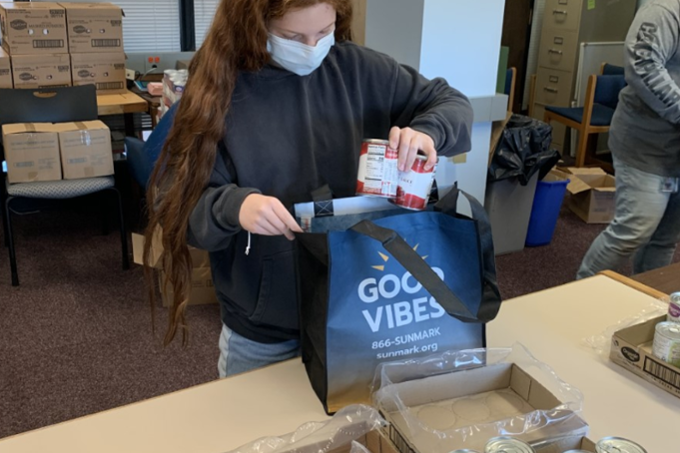 November 24th, 2021
Kits have all of the fixings for a delicious holiday meal.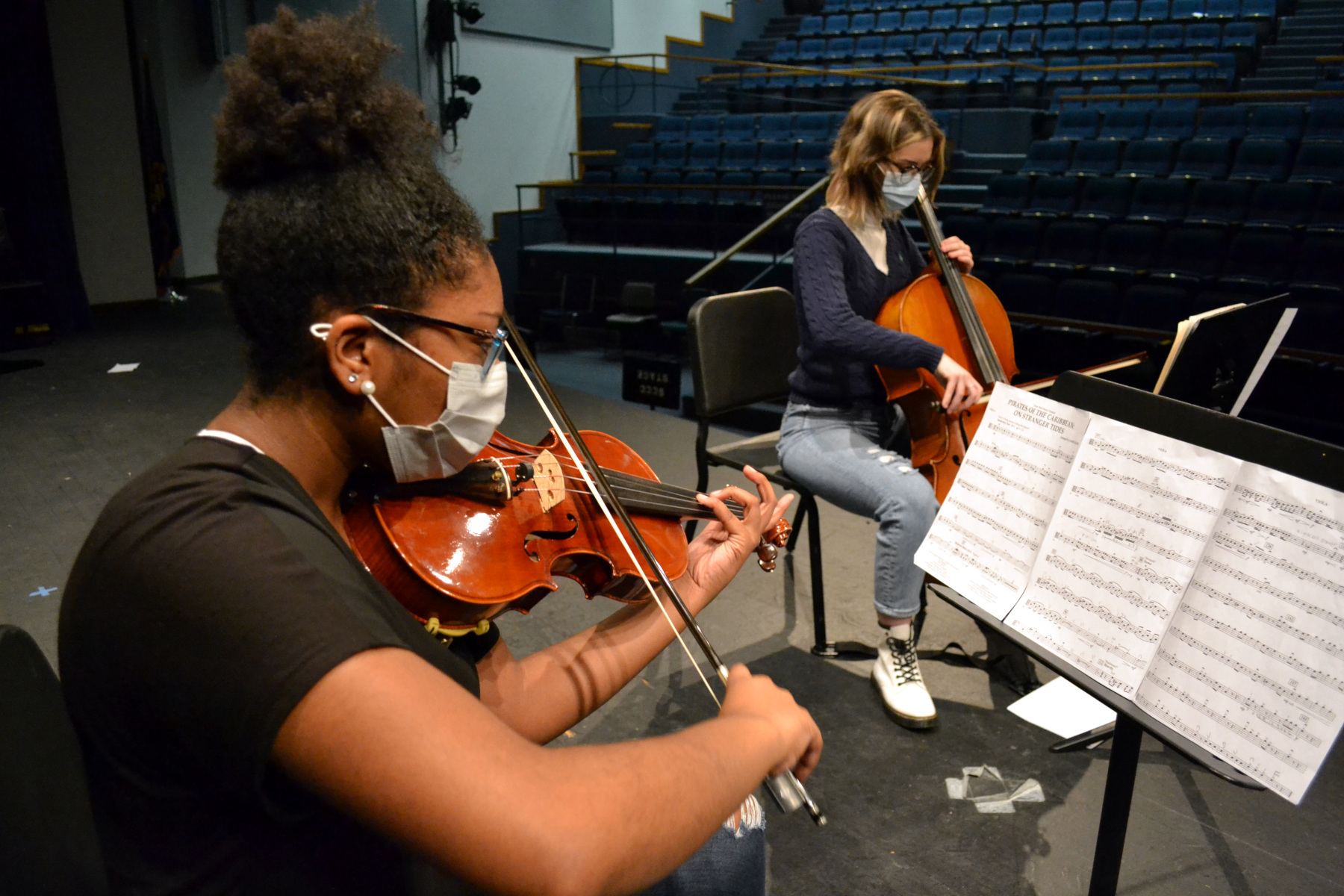 November 23rd, 2021
Concerts on campus starting next week!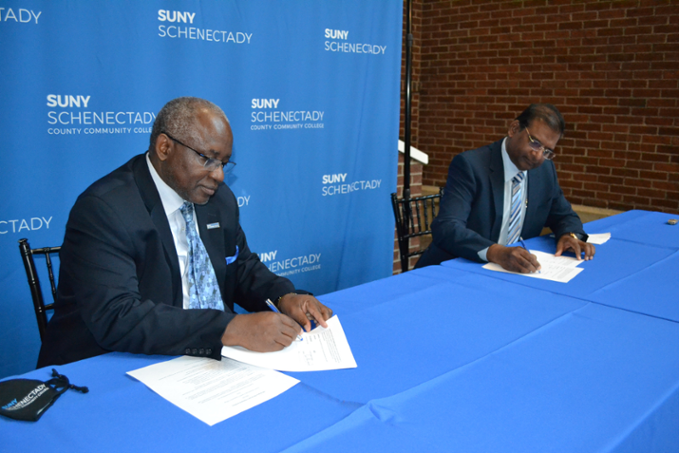 November 16th, 2021
New agreement will foster international educational opportunities for students in the United States and India.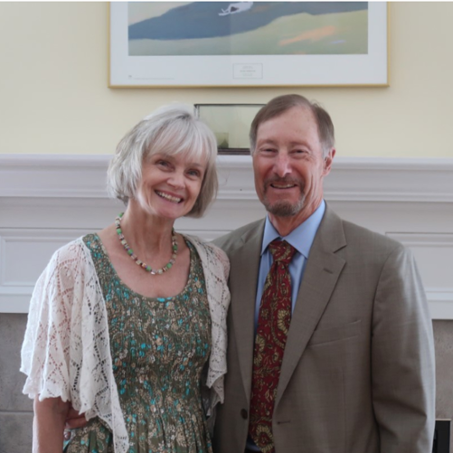 November 12th, 2021
Members of the Coccio family attended SUNY Schenectady. Learn how the College impacted their lives.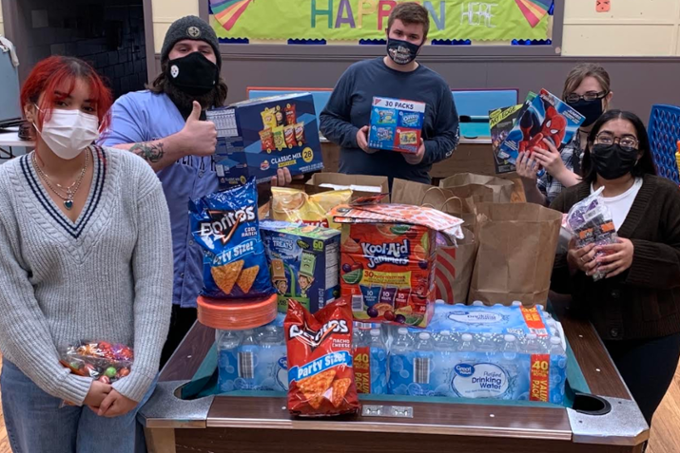 November 11th, 2021
Service Learning projects focus on communication skills and serving our community.