Chamber Music Series
Fall 2022 Chamber Music Series Concerts
Quintocracy
Thursday, September 22
7:30 p.m., Carl B. Taylor Auditorium, free
Program
Scherzo by Eugene Bozza
Sextet by Poulenc with guest pianist, Mark Evans
Scheherazade by Rimsky-Korsakov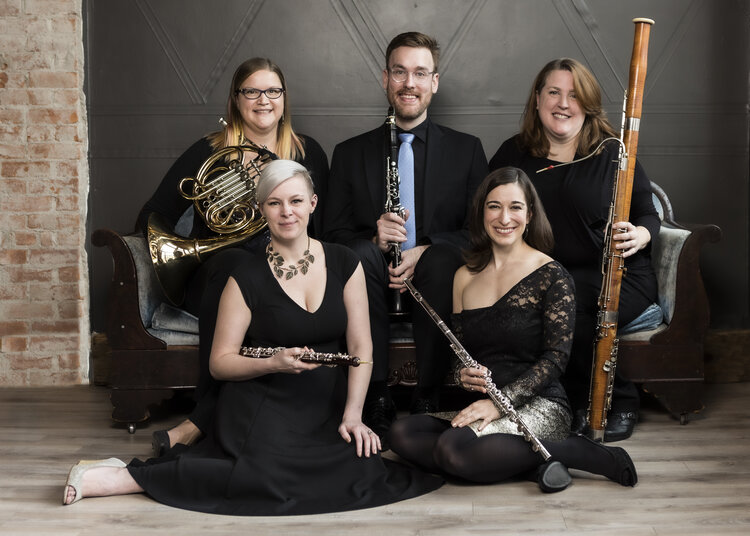 The premier woodwind quintet of the Capital Region makes their Chamber Music Series debut.
Quintocracy, a wind quintet based in the Capital Region of Upstate New York, firmly believes in the idea that music is for all. Classical music shouldn't be limited to traditional settings and the music we listen to and perform should be as diverse as the culture we live in. Their interactive concerts draw in listeners who otherwise would not know they were interested through their sassy and engaging discussions and superb artistry. Watch Quintocracy break the classical ensemble mold and join their community today!
The Quarry Project
Friday, November 11
7:30 p.m., Carl B. Taylor Auditorium, free
Areli Mendoza-Pannone, soprano
Robert Frazier, bass-baritone
Mark Evans, piano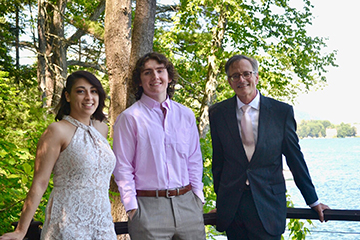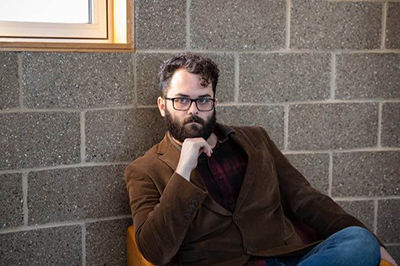 The Quarry Project, comprised of SUNY Schenectady faculty and alumni performers and composers, will premier John Carroll's '16 (image below) micro-opera Troubleshooting.
A work for two voices and piano, Troubleshooting depicts a phone call between a lonely, socially dysfunctional young adult and a volunteer social worker with similar issues. The show portrays the struggle neurodivergent people often face when they desire connection and closeness but feel thwarted when having to navigate social settings which do not adequately accommodate their issues. The subject matter is informed by Carroll's own experience as someone with autism spectrum disorder, and the roles are written in such a way that anyone of any gender identity or voice type could perform them.