Math, Science, Technology and Health
Welcome to the Division of Math, Science,
Technology and Health
The Division of Math, Science, Technology and Health (MSTH) includes a variety of different disciplines, including biology, chemistry, computer science, computer information systems, environmental science, mathematics, and physics.
We take pride in having a faculty committed to the highest standards of Mathematics, Science, Technology and Health education. We are committed to teaching with the latest technology in our fields, so that our graduates receive the most up-to-date education, whether their goal is to enter the workplace immediately upon graduation, or to transfer to a four-year college.
Facilities in the Division of Mathematics, Science, Technology and Health include state-of-the-art electronic classrooms and modern science laboratories.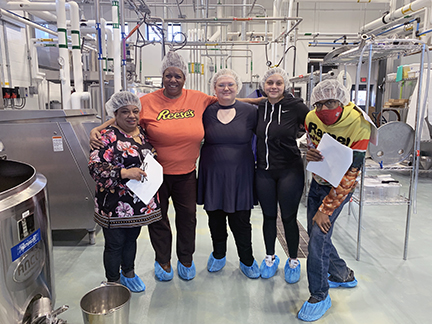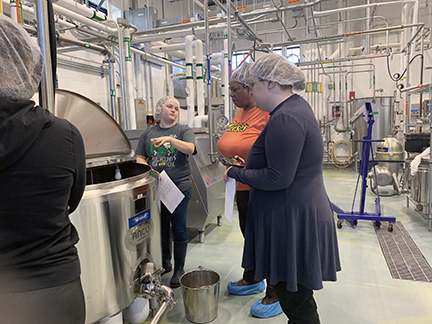 Above: Students in Instructor Shalini Varma's spring 2022 BIO 241 Microbiology course recently visited the Dairy Processing Center at SUNY Cobleskill to see the dairy farm and milking, along with the incubation center for development and processing of dairy products like milk, cheese and yogurt.