Programming for Game Design A.S.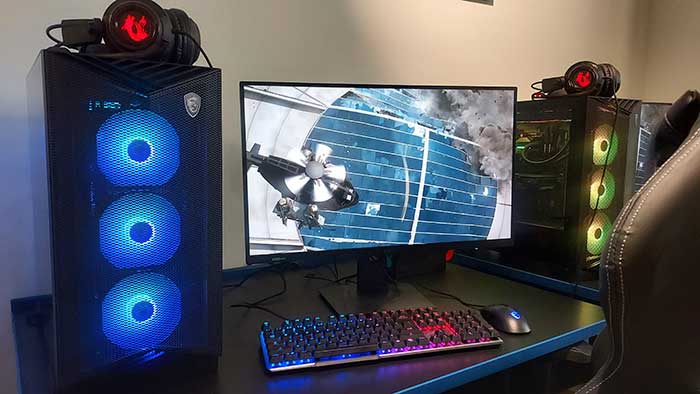 Growth in the gaming industry has exploded over the last decade based upon advances in game design, popularity of different game platforms, online gaming, and even the applications for which gaming is being used, including fields as diverse as education, psychology, and criminal justice.
In the Programming for Game Design A.S. degree program students will take courses to design and code websites, learn programming languages, and develop an electronic portfolio of game design elements, in addition to courses in math, business, science and the humanities.
Students will also have the advantage of being able to transfer seamlessly into the B.S. degree program in Interactive Media and Game Design at the State University of New York Polytechnic Institute (SUNY Poly) through a transfer agreement signed by officials from both institutions.
The data from the New York State Department of Labor shows that between 2016 and 2026 the job market in the area of computer programming is expected to enjoy robust growth. The report indicates that the two occupation categories most closely related to game design and programming will continue to experience growth. Specifically, the Software Developers, Applications category is expected to grow 36.5% by 2026 and Computer Occupations, All Others category is expected to grow 10.6% by 2026.
The Programming for Game Design associates degree program prepares graduates for acceptance into a baccalaureate gaming program by providing the coursework required in the first two years of a baccalaureate gaming program.
The program prepares graduates to:
Goal I: An Ability to Communicate Effectively in a Group Setting
Adhere to time-critical benchmarks and deadlines.
Demonstrate the ability to make significant contributions to a design team.
Express oneself clearly during small group and team collaborations.
Goal II: Critical Thinking and Problem Solving Skills
Program effectively in an object-oriented language.
Apply computational thinking-based problem-solving and logic to programming.
Implement, test, and troubleshoot computer programs.
Goal III: Knowledge and Use of Programming Technology for Game Development
Select the appropriate technological tools for a given task.
Design and code websites which include elements such as graphics, functional links, audio and videos.
Learn current technologies and programming skills.
Goal IV: Development of a Portfolio of Game Design Elements and Programming Samples
Create work products, for example coding and web programming, to build an electronic portfolio.
Demonstrate the ability to design both computer- and web-based programs
Degree Plan
See the degree requirements and suggested course sequence.
Degree Plan