Welcome to the Spring 2021 Semester!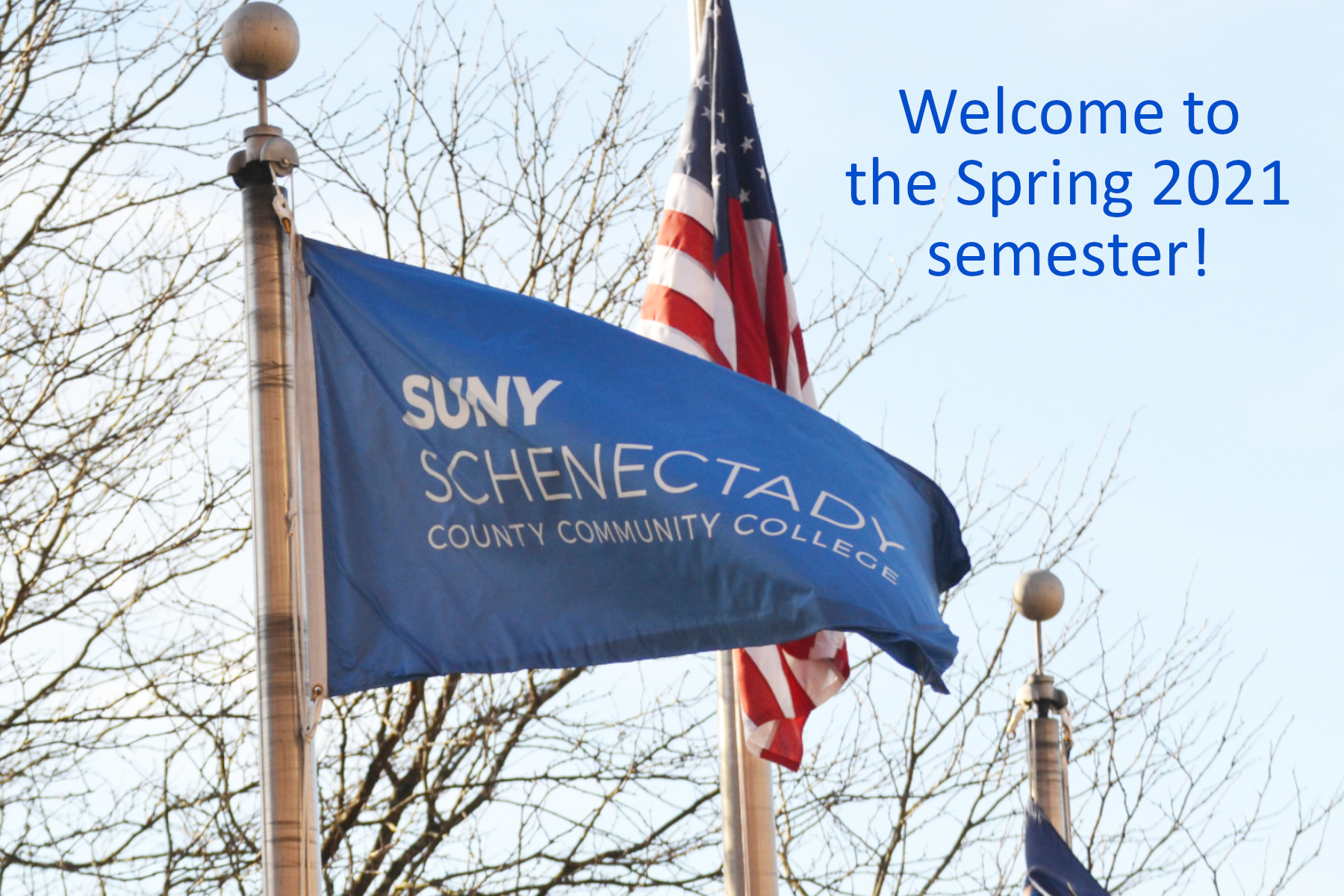 1/23/2021
The Spring 2021 Semester at SUNY Schenectady begins on Monday, Jan. 25, 2021, when we welcome back students for virtual online instruction. We know it hasn't been easy to pivot to virtual learning, but we applaud our students for their continued commitment to their education and the determination and resilience they have all shown. Keep up the good work!
Please note: As mandated by SUNY, all instruction will remain virtual until Feb. 1, when a limited number of Science, Music, and Culinary Arts labs will be held on campus, just like fall. Lecture style courses will remain virtual for the Spring Semester.
The safety of our students, faculty, staff, and community is our number one priority. All health and safety protocols remain in place on campus including masks, social distancing, limited campus entry/exit points, and cleaning/sanitation procedures. Pooled surveillance testing will continue to be required every other week for all students taking face-to-face classes. Also, SUNY Schenectady will forgo Spring Break during the semester to help reduce the risk of spreading the virus.
We want students to know that although we still aren't all together on campus, we are here for you with student support services and resources including our Laptop Loan Program, the Food Pantry, Student Success Coaching, technological help, tutoring, virtual research assistance with Librarians, wellness resources, and more.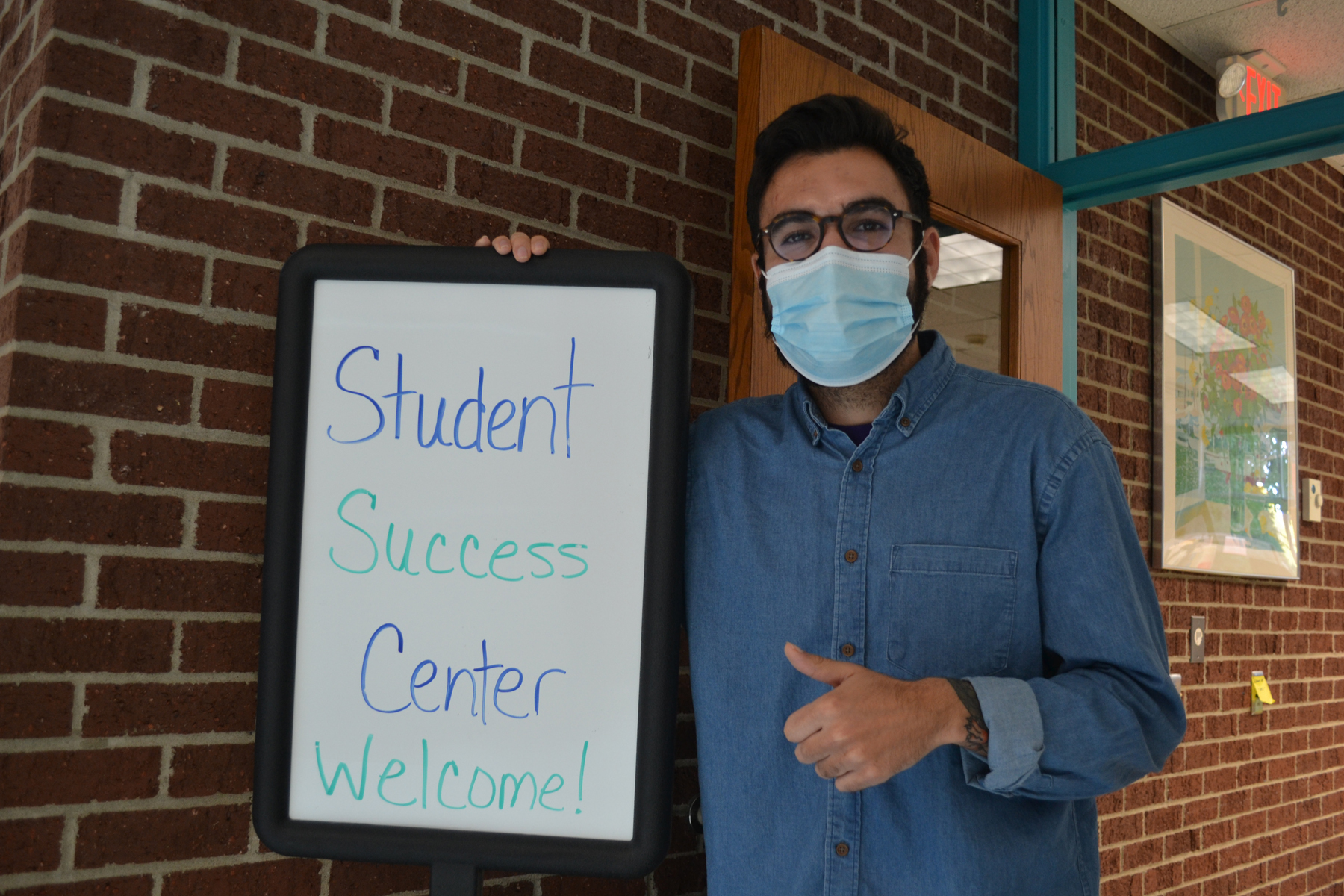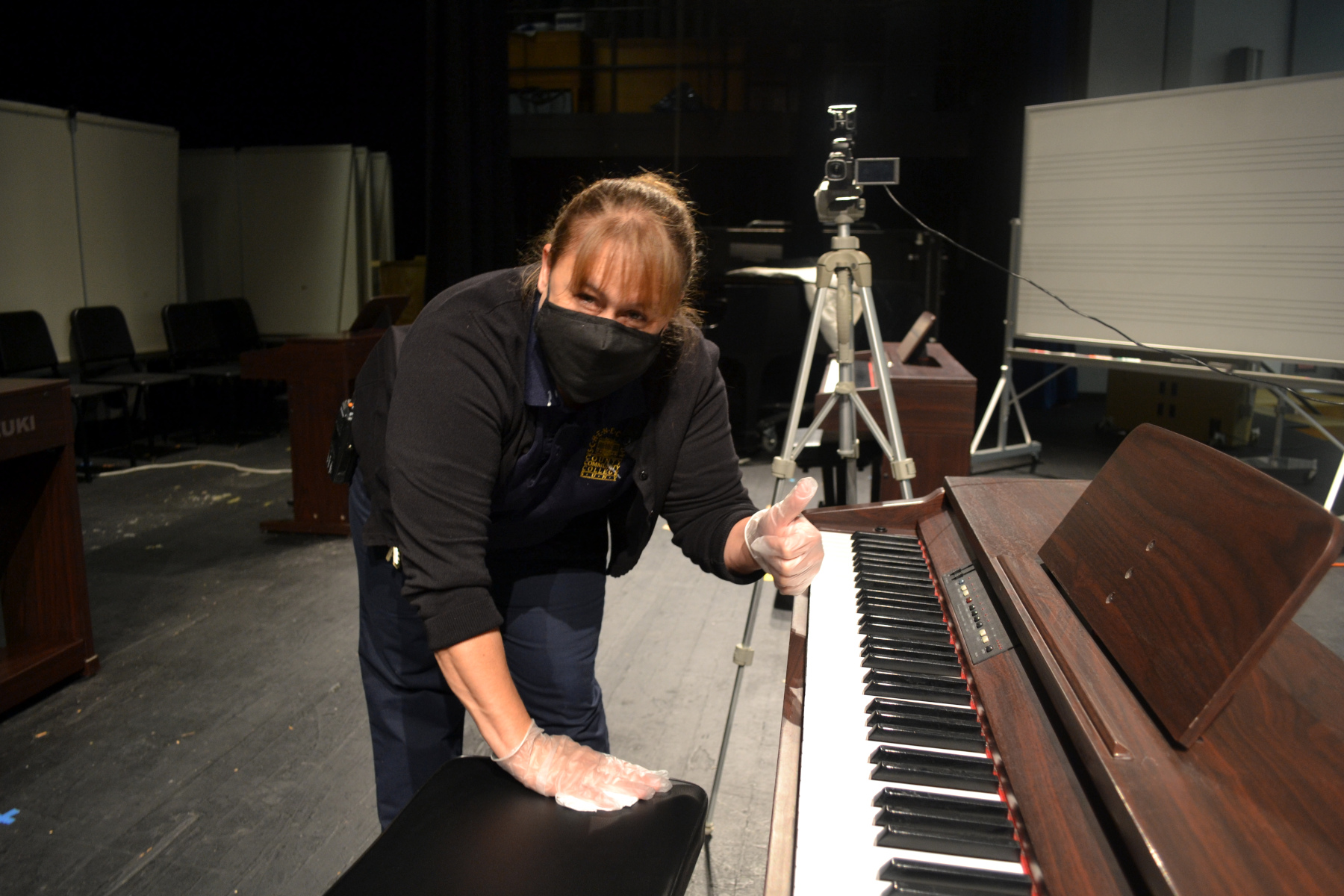 Mark Martinez, Student Success Coach, outside the Student Success Center in Elston Hall. Student Success Coaches are available for virtual meetings and they offer excellent academic workshops throughout the semester. "Success" is their middle name.
Tonya Stern, Utilities Worker, sanitizing pianos in our School of Music. Our Facilities staff are dedicated professionals who keep our campus safe and clean.
Students, please remember that we remain committed to your success and to supporting you on your academic journeys.
SUNY Schenectady Is Stronger Together