New Credential Program Offers Students Avenue to Advance in Early Childhood Education Field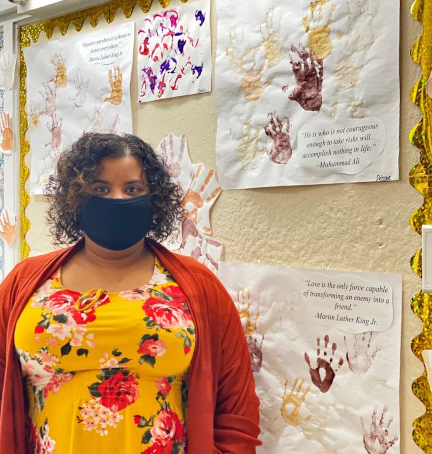 3/30/2021
Rajshree Lopez loves what she does. Every day she works with infants and toddlers at a local child care setting and helps them to grow and to learn. Now, she is taking advantage of a new program where she and her classmates are the ones learning more about Early Childhood Education so that they can keep advancing in a field they love so much.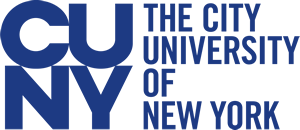 Rajshree started taking SUNY Schenectady Early Childhood Education courses online last month, part of a cohort of 15 students, through a new collaboration between the College and the New York Early Childhood Professional Development Institute at CUNY. The program, funded through a federal grant known as the PDG Birth to 5 grant, started this spring semester and provides individuals already working in childcare settings with the opportunity to take credit-bearing courses leading to the National Council of Professional Recognition's Infant-Toddler Child Development Associate (CDA) Credential at no cost to the student.
The CDA Credential is nationally recognized and positions students to hold lead teacher positions in infant and toddler classrooms. Those in the program can also choose to enroll in SUNY Schenectady's Early Childhood Education certificate or degree programs with their 13 earned credits applied directly to these academic programs.
"This is a perfect example of a program that provides a stepping stone for students," said Tamara Calhoun, a Professor in SUNY Schenectady's Division of Business, Criminal Justice, and Law who has been teaching Early Childhood Education courses at the College since 1998 and developed much of the College's Early Childhood Education degree and certificate program curriculum.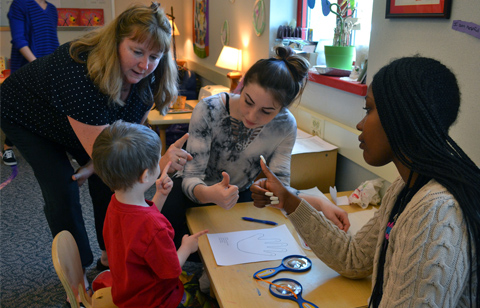 (Photo taken pre-COVID-19. Professor Tamara Calhoun, Early Childhood majors, and a youngster in the SUNY Schenectady Integrated Laboratory Preschool.)
"Not only can they earn their CDA Credential, allowing them to keep progressing as head teachers and earn a higher salary, they can also choose to follow a pathway to higher education, transfer their credits, and keep moving forward in Early Childhood," Professor Calhoun said.
She added, "In teaching and guiding ECE students, I am making a difference in the lives of children I will never meet - I think of it as my ripple effect."
In addition to the courses, the grant funds the CDA students' preparation for the CDA exams, portfolio development, field/work placement, tutors, and advisors, as well as CDA textbooks, clearances, CPR/FA certification, and exam fees. Each student is paired with an Early Childhood Career Advisor provided by CUNY's Institute to assist with career and college advancement and job placement.
Also, faculty members conduct classroom observations. Students need to attain 480 hours working in the field of infant and toddler education by the completion of their summer courses.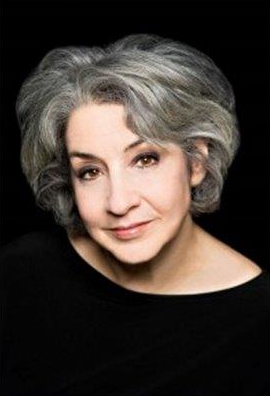 "We are so delighted to partner with SUNY to create pathways for the region's early childhood educators," said Sherry Cleary, University Dean, Early Childhood Initiatives at CUNY and Executive Director, New York Early Childhood Professional Development Institute.
"Investing in the professionalization of the workforce that serves the youngest children and their families at this critical period of development means that children will have a much better opportunity to make the best of success in school and lifelong learning."
Rajshree, who works as an Infant and Toddler Assistant Teacher with children ages 6 weeks to 2 years old at the YWCA Northeastern New York Early Learning Center in Schenectady, noted the advantages of developing a portfolio as part of the program.
"Our portfolio shows what we've done from the beginning and teaches us how to make unit and lesson plans and observations," she said.
"It includes reflections of myself and how the other teachers perceive me…I'm hoping the CDA Credential helps me connect with the kids better. I want to become a better teacher and apply more knowledge."
"The credential will take me further to my goal of being a lead teacher and having a classroom of my own, expressing myself freely, and having my kids experience that world as well."
The CDA Credential initiative seeks to build the Early Childhood Education workforce capacity and provide instruction to develop skills, knowledge, and the disposition to be successful infant and toddler teachers.
The Infant-Toddler credit-bearing CDA is funded through the Preschool Development Birth through Five Grant from the U.S. Department of Health and Human Services and Administration of Children and Families.
The funded credit bearing Infant-Toddler CDA and its statewide replication is administered by the New York Early Childhood Professional Development Institute.
For more information, please visit the New York Early Childhood Professional Development Institute at CUNY.