Mother and Son To Graduate Together As Members of the Class of 2022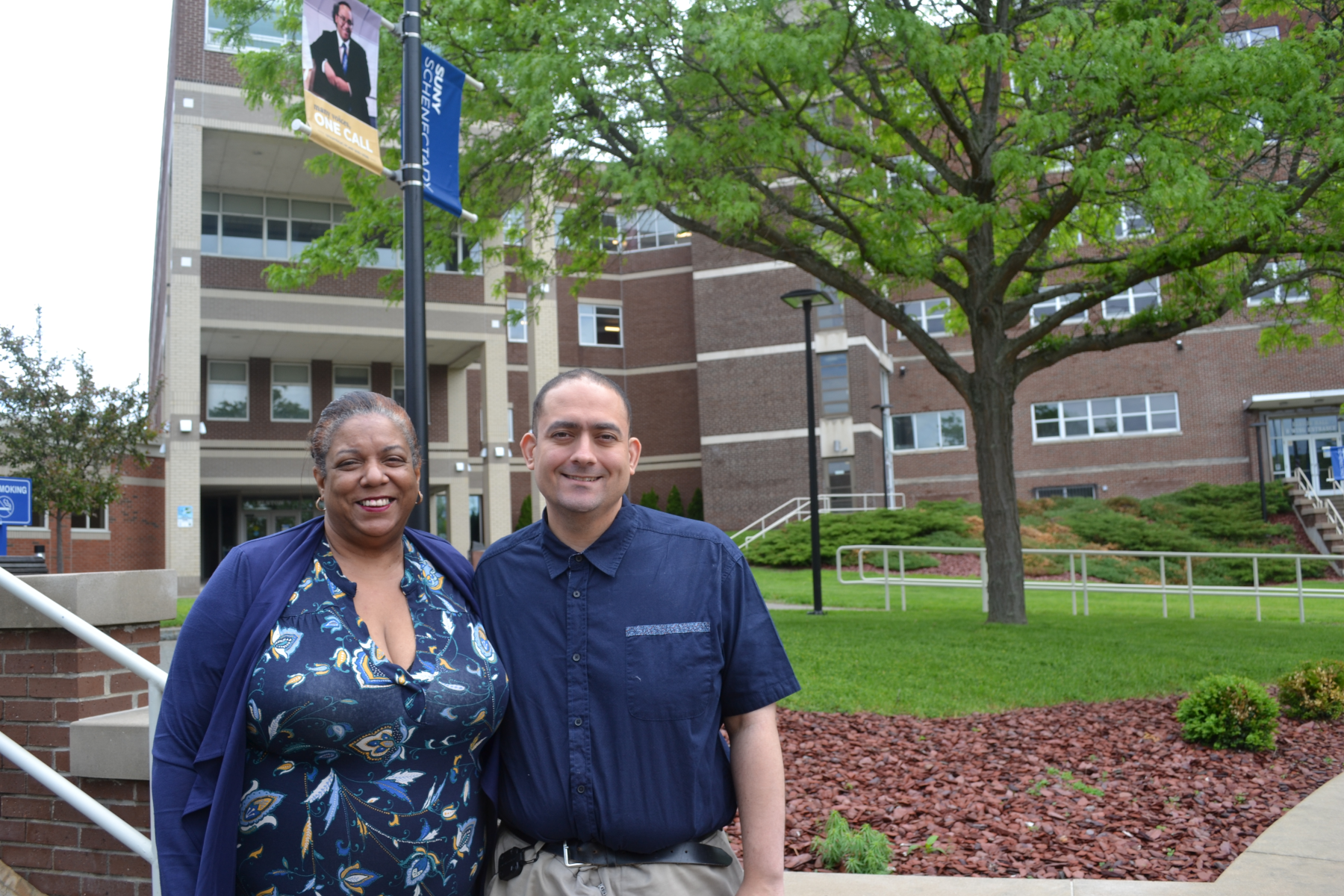 5/17/2022
When Davetta Simmons graduates on Friday morning, her son Jason Gibson won't be cheering from the audience, he'll be sitting beside her as a fellow member of the SUNY Schenectady Class of 2022. Both mother and son are graduating from SUNY Schenectady during the College's 52nd Commencement ceremony which will take place in the School of Music Parking Lot on Friday morning.
Davetta, an Air Force veteran, will be earning her degree in Nutrition, and Jason will earn his degree in Computer Networking Systems and Cyber Security, as well as his certificate in Computer Repair and Networking.
"I feel really proud and I'm really thankful for this opportunity," Davetta said. "You're never too old to learn and try to be successful. Never give up your dreams."
Davetta followed her own advice and never abandoned her dream of becoming an RN. She has been taking courses at SUNY Schenectady since last summer while also taking LPN courses through Capital Region BOCES. She plans to pursue her bachelor's degree in Nursing at SUNY Empire State College.
An Air Force veteran who served in the military for 13 years, she would like to care for fellow veterans when she becomes an RN. "I want to help others who are veterans like me," she said. "I've been in the military and they've shared some of the same experiences I have."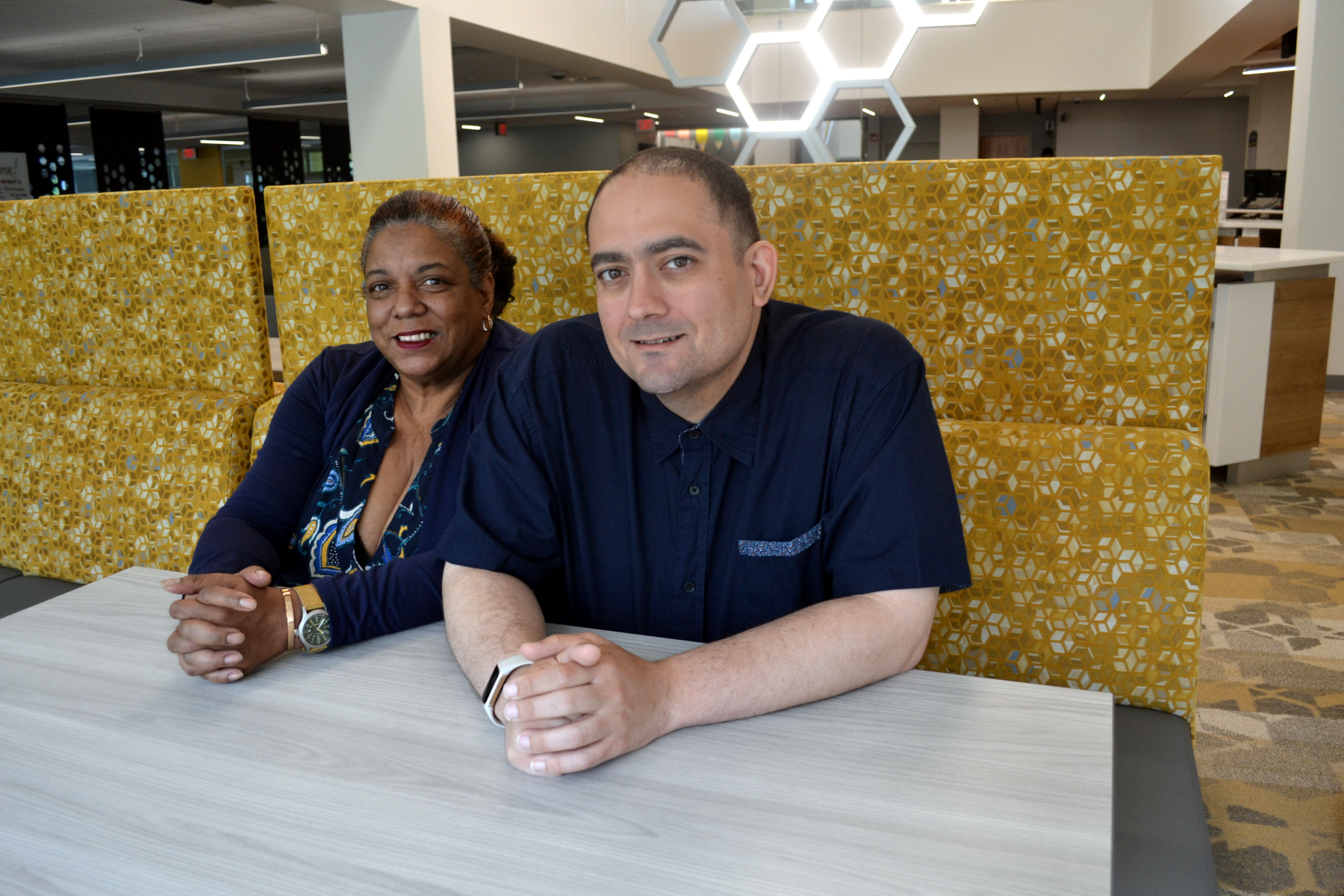 Her son Jason, who is a participant in the TRIO program and the Collegiate Science and Technology Entry Program (CSTEP), followed his passion for IT and landed a job at SUNY Schenectady as a Senior Technical Assistant after he graduates. He has been a Student Worker in the Information Technology Division imaging computers, answering student questions through the help desk, and troubleshooting hardware and software issues for staff. Now, he has been hired as a staff member, and this fall he plans to pursue his bachelor's degree in Cybersecurity at the College of Saint Rose.
Making the transition from student to employee is another reason to celebrate. "I'm thrilled that I have a chance like this," he said. "I have really liked working with the students and staff here. There is always something new, there are always challenges, and it's rewarding to be able to solve those issues."
Davetta and Jason are in different academic programs so they haven't taken any classes together, but they see each other on campus and keep the messages of support and encouragement going between them.
"I am so proud of my son," Davetta said. "I am so grateful and so thankful. I'm really excited for both of us. We have supported each other and helped each other in this endeavor."
Davetta wears a bracelet that Jason gave her earlier this year. Inscribed on the inside are the words "you got this."