The Pomodoro Technique
This time management system was developed by Francesco Cirillo who used a tomato shaped kitchen timer to break up his work into intervals paired with intentional breaks. The timer instills a sense of urgency and forced breaks cure that burnt out feeling!
Watch the Pomodoro Technique video (4 minutes)
How it Works
Pick a task
Set a 25 minute timer
Work until the timer is up
Take a 5 minute break
Reset the timer and repeat until your task is complete
Try this technique if you...
Find distractions derail your productivity
Work until you're burnt out
Have many tasks that could take an unlimited amount of time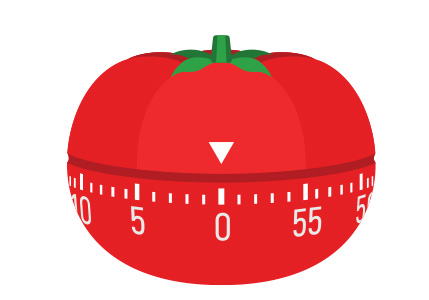 Pomodoro = 25 minutes of focused work separated by 5 minute breaks.
Every 4 pomodoros, take a 15-30 minute break.