Students Named to 2022 All New York Academic Team
5/04/2022
Sydney Swedick, a Science major, and Christopher J. Stawarz, a Criminal Justice major, are being honored for their academic achievement and leadership by both being named to the All-New York Academic Team. Members of the All-New York Academic Team are recognized for their academic achievements, leadership accomplishments, and engagement in community service.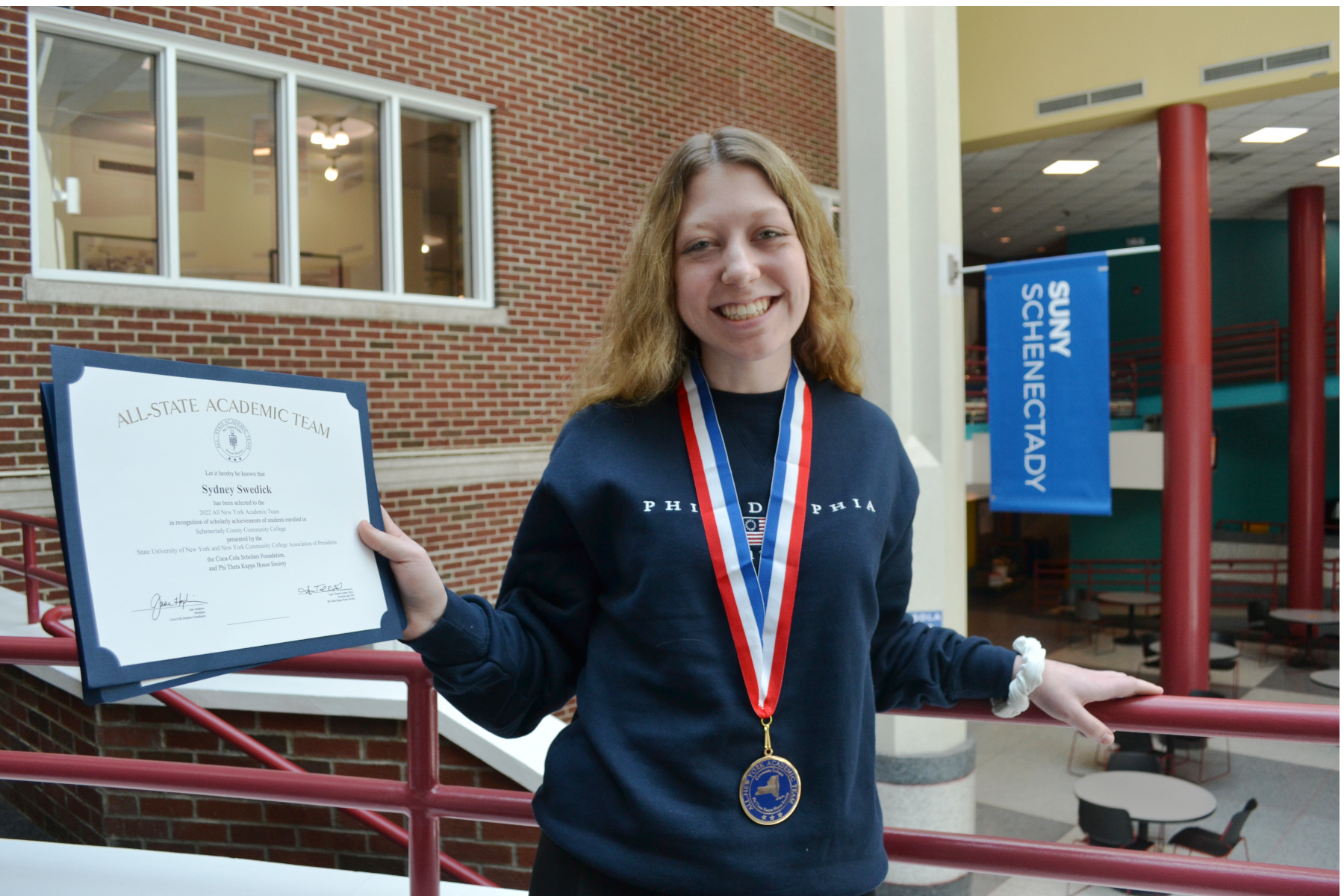 Sydney was also one of only 20 college students from across the country named to the prestigious All-USA Academic Team. She plans to transfer this fall for her bachelor's degree in Biomedical Engineering with an interest in tissue engineering and regenerative medicine. A graduate of Johnstown High School, Sydney is Vice President of SUNY Schenectady's chapter of Phi Theta Kappa, President of the Garden Club, a Member of the Christian Fellowship Club, and an Ambassador for the Collegiate Science and Technology Entry Program (CSTEP), all while maintaining a 4.0 GPA. In addition, Sydney was selected to participate in the Johns Hopkins University Amgen Scholars U.S. Program, an undergraduate summer research program in science and biotechnology.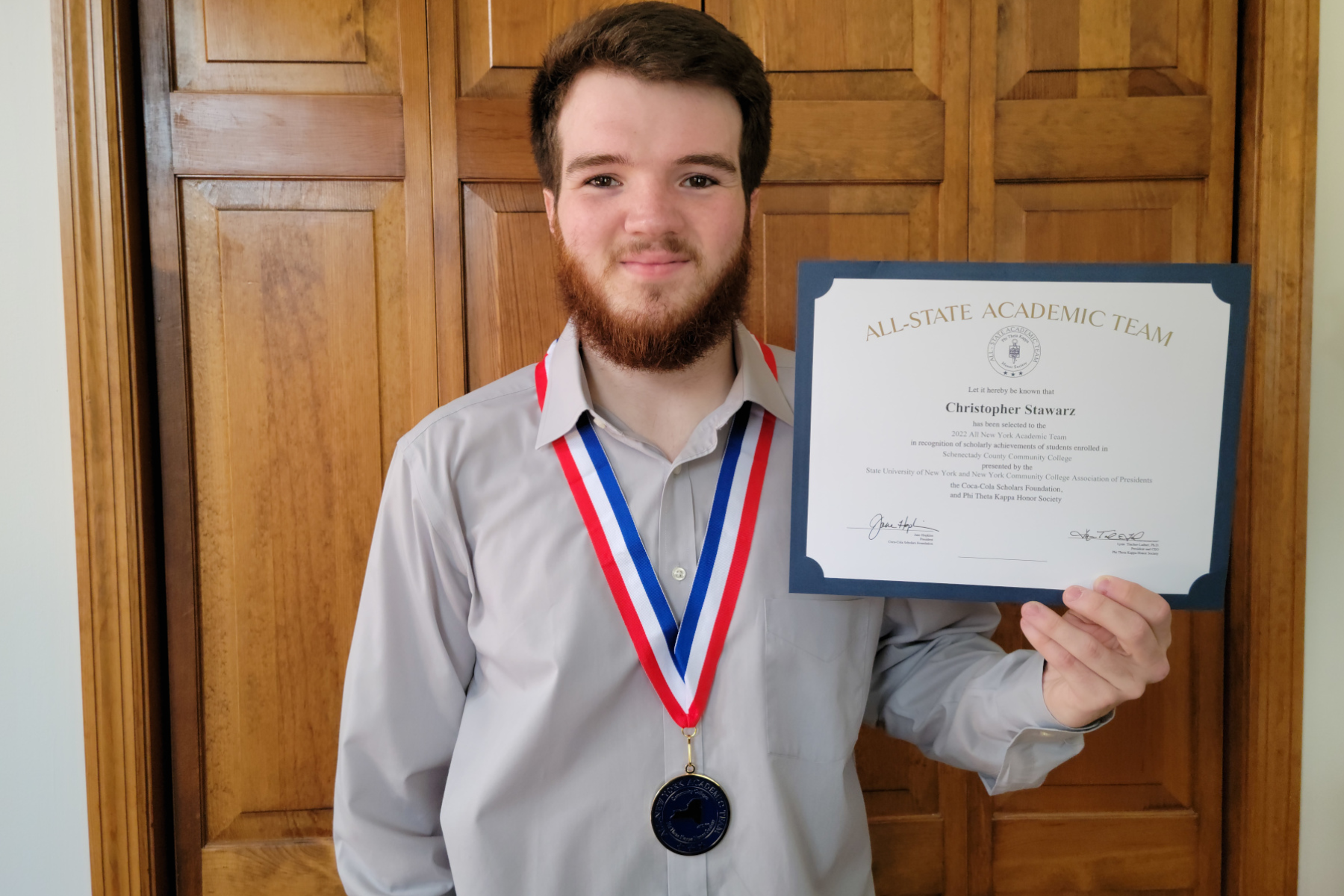 Chris is on his way toward realizing a career goal he set for himself while he was still in high school: becoming a New York State Trooper. While in the BOCES program at Shenendehowa High School, Chris spent his junior and senior years taking courses in Criminal Justice and decided that law enforcement was in his future. Chris is a member of Phi Theta Kappa Honor Society and has been named to the Dean's List each semester. After graduating from SUNY Schenectady in May, Chris plans to transfer to SUNY Delhi to pursue his bachelor's degree in Criminal Justice. He then plans to join a local police department followed by the New York State Troopers.
"We are very proud of both Sydney and Chris and all that they have accomplished while at SUNY Schenectady," said Dr. Steady Moono, College President. "They have excelled academically and are so deserving of this recognition as they move on to the next phase of their lives and carry with them all that they have learned at SUNY Schenectady. We applaud them on this prestigious honor."