Students in Biotechnology and Biological Technician Programs Examine Science Behind mRNA Vaccines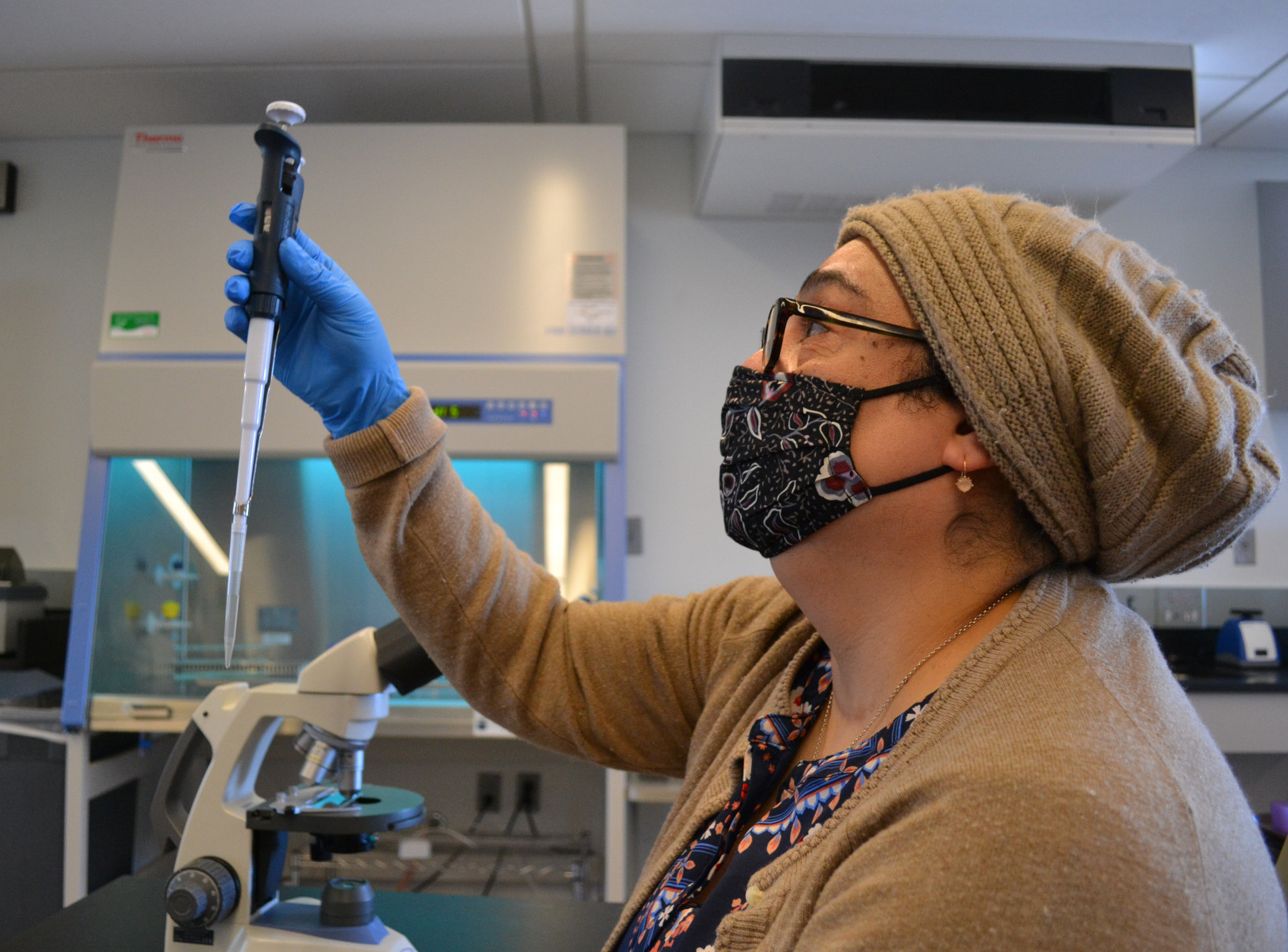 2/10/2021
COVID-19 Vaccines and Therapeutics Shine Light on Career Opportunities in Biotech Field

As more of the mRNA COVID-19 vaccines are reaching the arms of people across the country, SUNY Schenectady students in the College's Biotechnology and Biological Technician degree programs are learning firsthand through their classes and labs the research and techniques behind development of the vaccines and how this ties directly into the work they could be doing in their future careers.
Dr. Maggie McLellan-Zabielski (pictured below), Instructor in the Division of Math, Science, Technology, and Health, teaches courses within both programs. This semester in her General Toxicology course/lab and Biotechnology Techniques Lab, she is discussing all of the different pathways that the vaccines have taken, how mRNA vaccines work, how they are designed, and how this is applicable to the Biotechnology programs as well as students' lives now as the pandemic continues.
"The techniques with which they designed a great portion of the vaccine and tested it are things we are doing and discussing in Biotechnology and Biological Technician courses and labs," Dr. McLellan-Zabielski said. "The students are learning all of the science behind the vaccines they are hearing about every day as the pandemic continues."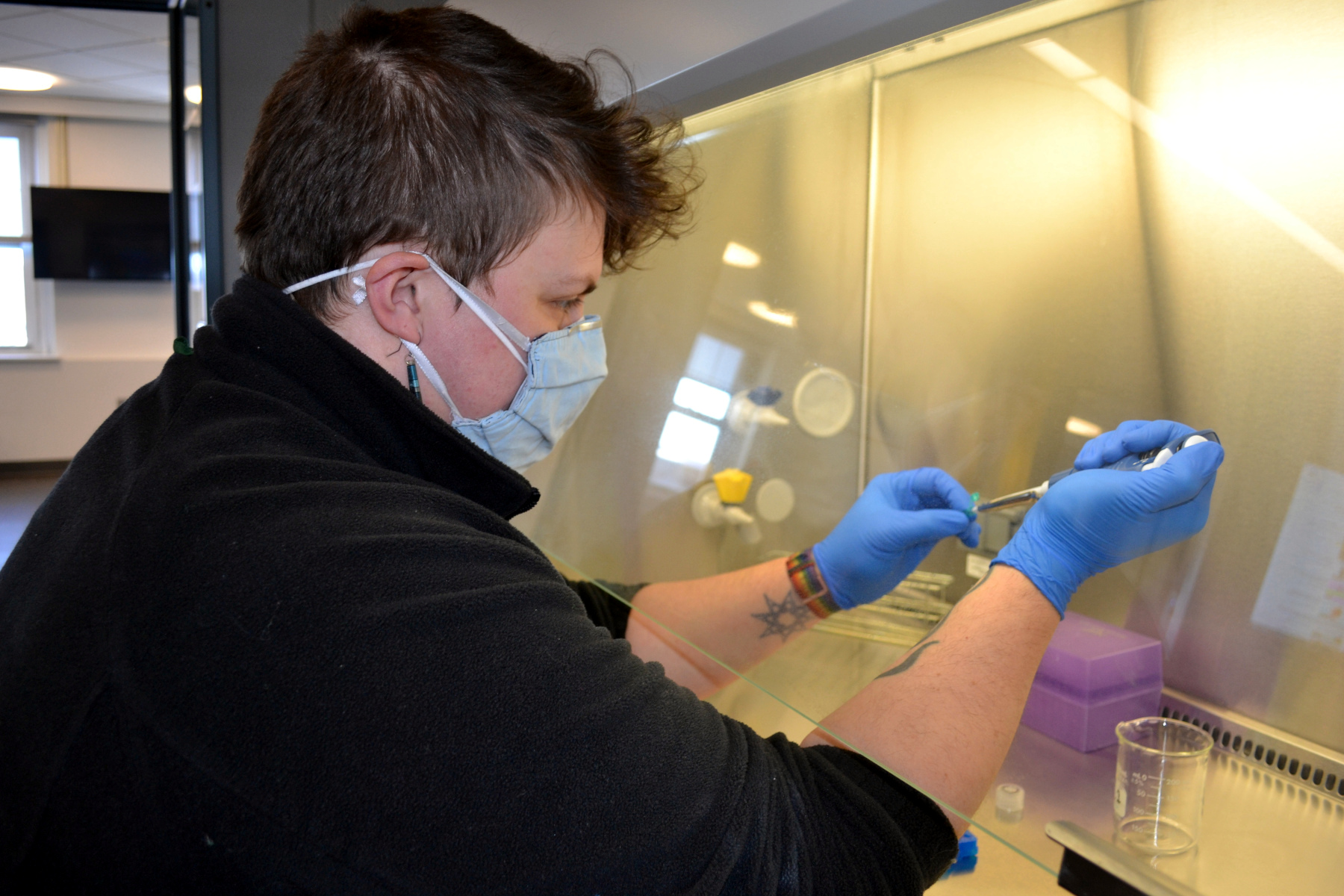 She explains mRNAs:
"There is a particular way that mRNAs are being delivered that involves lipids (fats) holding the mRNA and delivering it to cells so it's not being digested as food or broken down immediately. Lots of vaccines are trying to present parts of viruses or deactivated viruses to your system. mRNAs are different in that they instruct your cell to make one protein, or piece of protein from the virus, which is a far more specific target for your immune system to focus on than a chunk of virus."
In the Biotechnology Techniques Lab, which started on campus in February in the College's Biotechnology Laboratory and Research Facility, students explore experimental and analytical techniques used in cell biology, molecular genetics, and biotechnology.
Dr. McLellan-Zabielski noted that in the future, graduates of the Biotechnology and Biological Technician degree programs could be part of the very biotechnology elements behind vaccines. "They could be part of the design process, part of the vaccine creation pipeline, or part of the team evaluating the results of a batch of sample or evaluating results of an FDA trial," she said.
This spring, Carmen Nazario, a Biological Technician major, will be taking the Biotechnology Techniques lab and has already studied mRNA vaccines with Dr. McLellan-Zabielski. "She explains to us about the vaccine and how they developed it," Carmen said. "This is a big step in science. We can do more and synthesize more. Now we have more techniques, technology, and more development. It's great."
Carmen already holds her bachelor's degree in Chemistry and started attending SUNY Schenectady to gain a background in Biology and Biotechnology before transferring for her master's degree in Pharmaceutical Sciences. She also has a background as a Junior Chemist in the U.S. Army, having served as a Chemical, Biological, Radiological, and Nuclear Specialist (MOS 74 D, CBRN) in the Army for 10 years.
Dr. Steady Moono, President of the College, noted that for students including Carmen, studying the science behind vaccines and how this and other avenues associated with Biotechnology translate to the work they could be doing in the future is important.
"What our Biotech students are learning today is not only timely given where we are in the pandemic, it is invaluable as they prepare for careers in the Biotechnology field," Dr. Moono said. "We are providing students with experiences in their labs and classes that directly applies to their growth in the field and preparing them for further study and careers."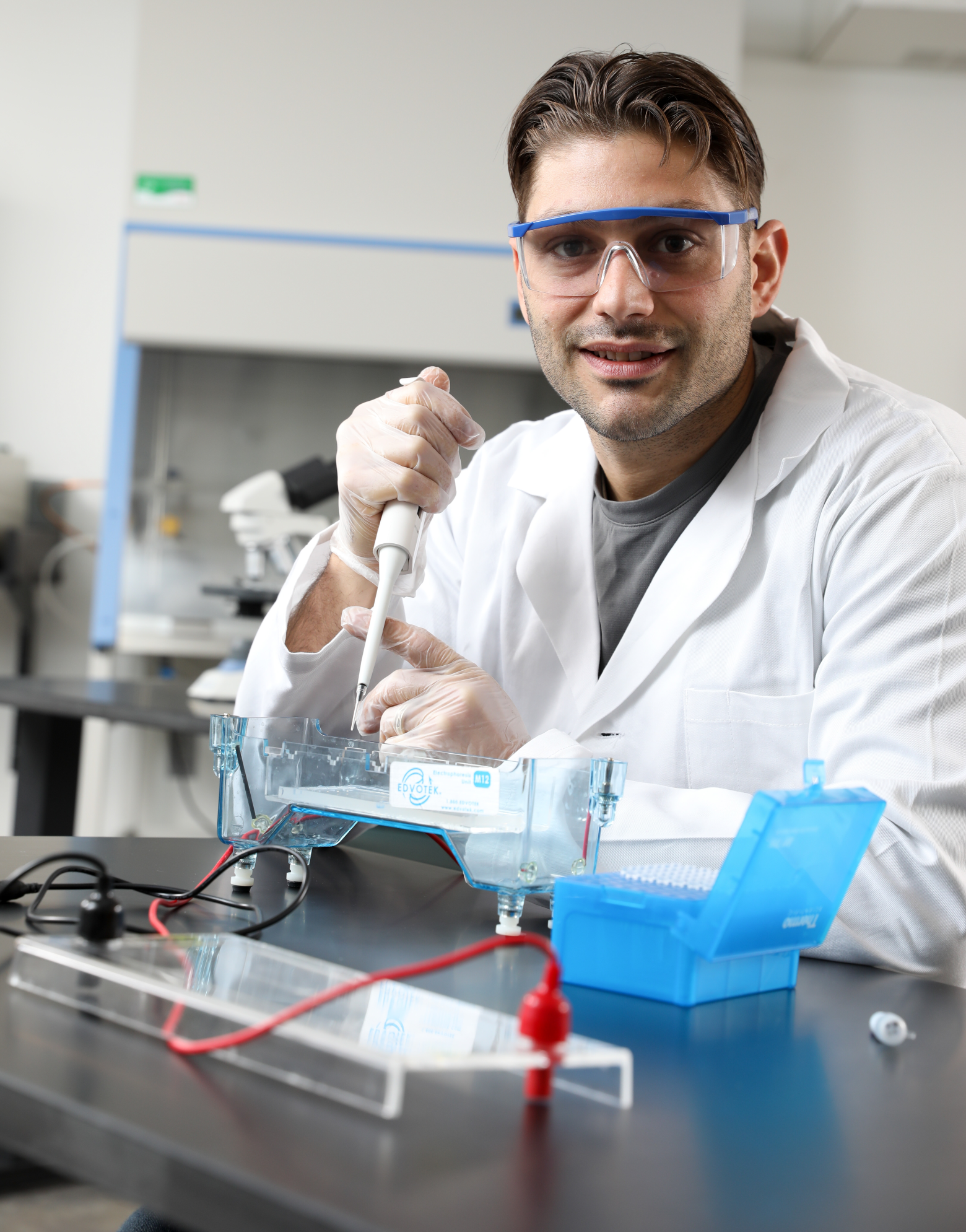 Tania Cabrera, Dean of the Division of Math, Science, Technology, and Health, noted the connections among the experiments and projects that Biotech students are doing as part of their program, the current mRNA vaccines, COVID-19 treatments, and the future of Biotechnology.
"Biotechnology is at the forefront of current events, as creation of the mRNA COVID-19 vaccine employed biotechnology techniques for development and manufacture. We are excited to offer our two Biotechnology degree programs to prepare our students for the future in this expanding field," she said.
"In both programs, students learn current topics in biotechnology and are afforded the opportunity to use top-of-the-line equipment in our newly renovated laboratory spaces. Additionally, we work closely with nearby Regeneron Pharmaceuticals, whose novel anti-body drug helps to significantly reduce viral load in patients. Biotechnology is going to save lives."
SUNY Schenectady has been identified as one of the colleges that Regeneron has targeted to share information with Biotechnology students about its Industrial Operations and Product Supply (IOPS) facility. Recently, Alex Steele, who handles University Relations and Early Careers for IOPS, conducted a virtual information session titled "Regeneron Reinvent Invention" with students.
He discussed Regeneron's history and the company as a whole, their internship program, and full-time career opportunities. He plans to hold another virtual information session again this semester.
During past semesters and summers, SUNY Schenectady students have interned at Regeneron and representatives from the company have visited campus to speak with students about careers as Biotech Production Specialists. That hasn't been possible this academic year due to the pandemic.
Dr. Maggie McLellan-Zabielski is an Instructor in the Division of Math, Science, Technology, and Health with a background as a Molecular Biologist and Chemist. She holds her Ph.D. in Chemistry from Rensselaer Polytechnic Institute and her B.S. in Bioinformatics and Molecular Biology from RPI as well.