"I Started at SUNY Schenectady!" Five Questions with NEWS10 ABC Reporter James De La Fuente, Class of 2020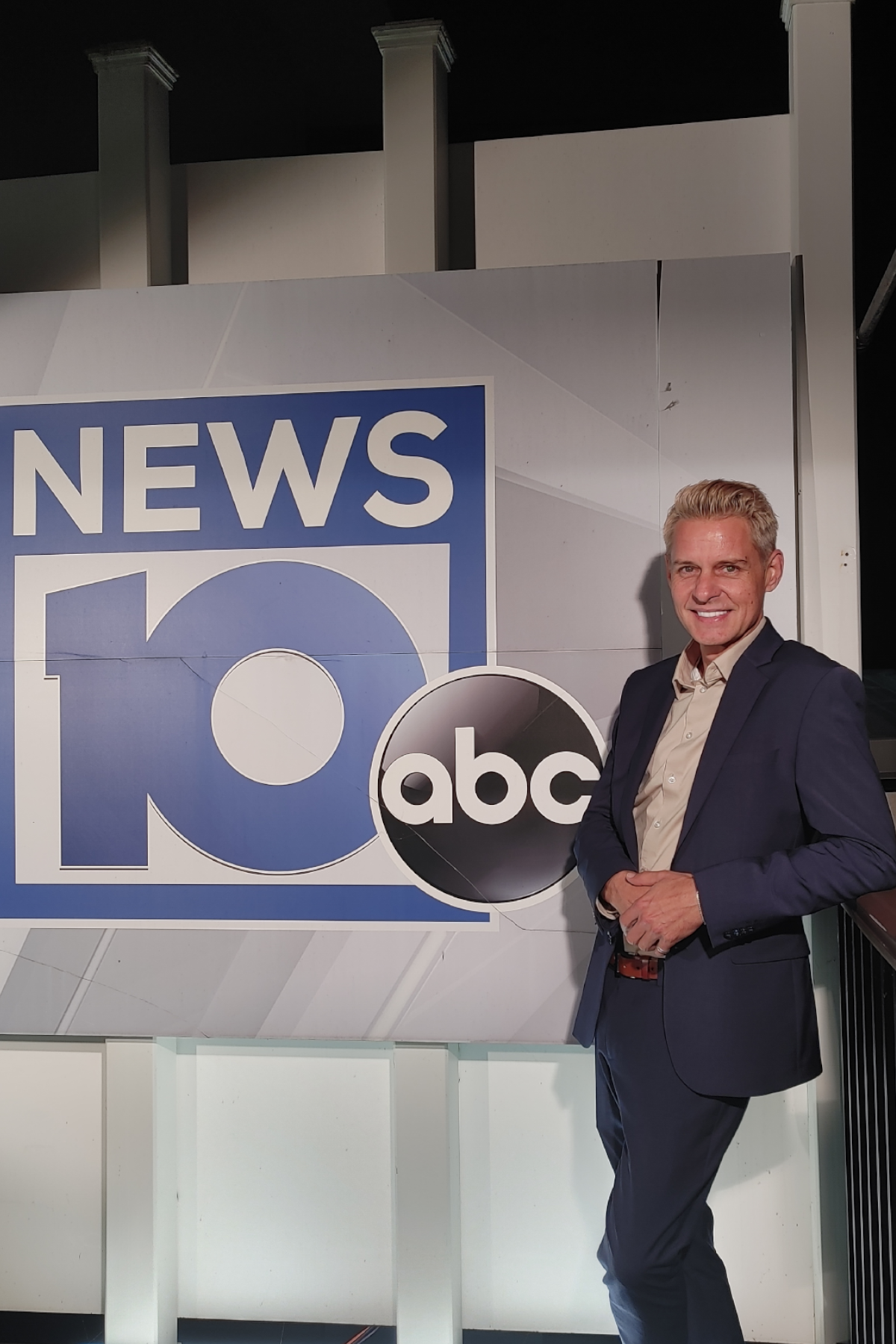 1/31/2023
James De La Fuente '20 began his TV news career through an internship recommended by Professor Rae Doyle, of the Division of Liberal Arts.
First and foremost, James De La Fuente '20 loves his job as a General Assignment Reporter at NEWS10 ABC (WTEN). "It's so rewarding and so exciting," he said. "I'm overwhelmed that it's so great." You can see the SUNY Schenectady alumnus reporting breaking news and other stories on the 10 and 11 p.m. newscasts Wednesday through Friday, and at 6 p.m. and 11 p.m. on the weekends.
How did you get your start in television news?

"I started in television news in 2019 while I was still a Liberal Arts: Communications major at SUNY Schenectady! Professor Rae Doyle recommended that I apply for an internship with NewsChannel 13 (WNYT). I got the internship and was quickly going out on stories with reporters, conducting off-camera interviews on my own, and learning how to edit stories.
After I graduated from SUNY Schenectady in May 2020 and transferred to the University at Albany where I earned my bachelor's degree in Journalism in 2022, I was hired as an Assignment Desk Editor and Producer, writing anchor spots, conducting Zoom interviews, and writing voice-overs for stories. I moved to NEWS10 ABC in June 2022 as a Reporter/Multi-media Journalist."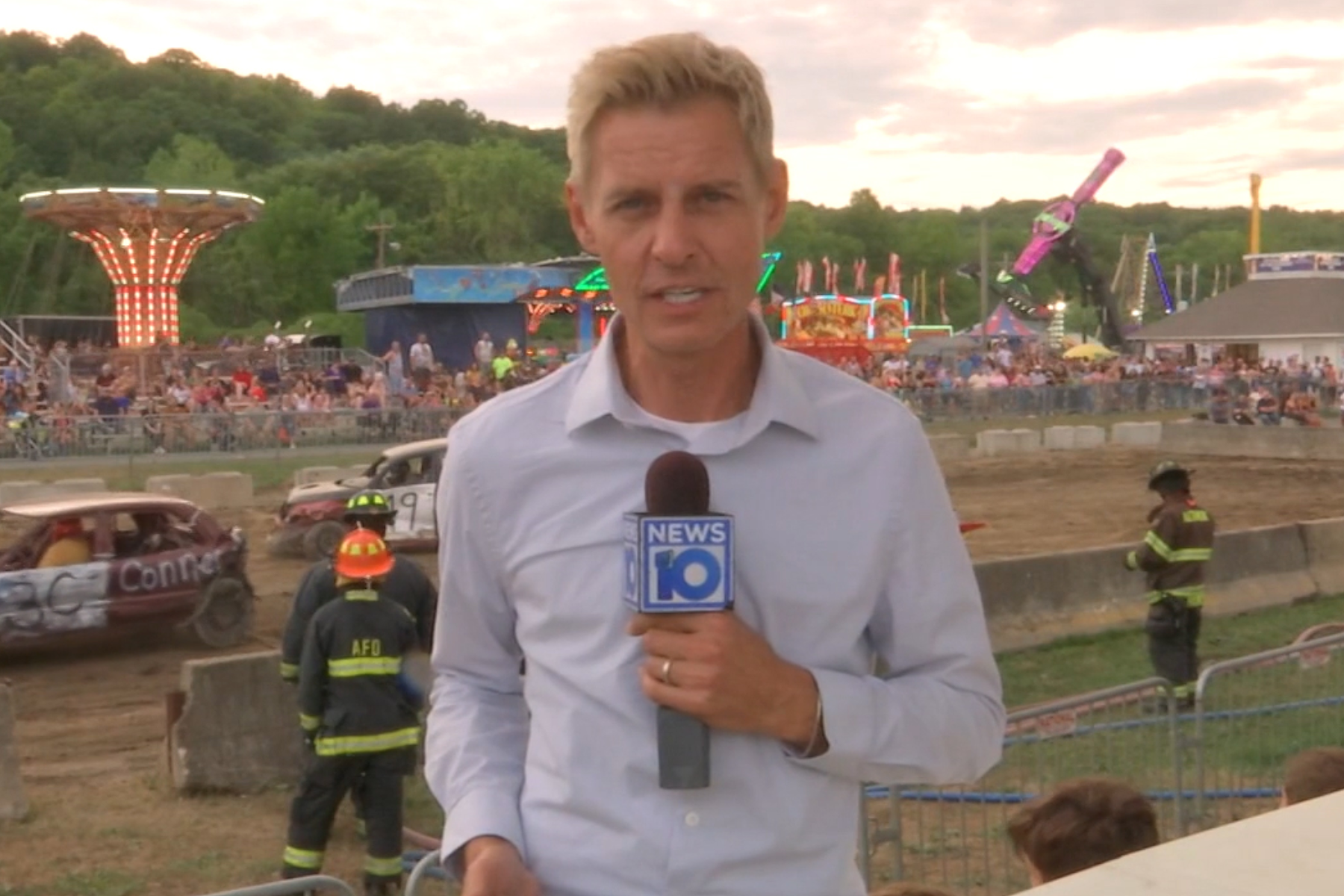 You've covered many stories. What are some memorable ones?
"My first story at News Channel 13 was a drag show at the Palace Theatre. I did the interview for the evening news. My first story with WTEN was at Patsy's Barbershop in Albany. They were honored with historical recognition, named to the state Historic Business Preservation Registry. Another memorable story was the final day of the Altamont Fair, my first live hit on the weekend, with the newest attraction: a sea lion. I interviewed the sea lion and got a kiss with her."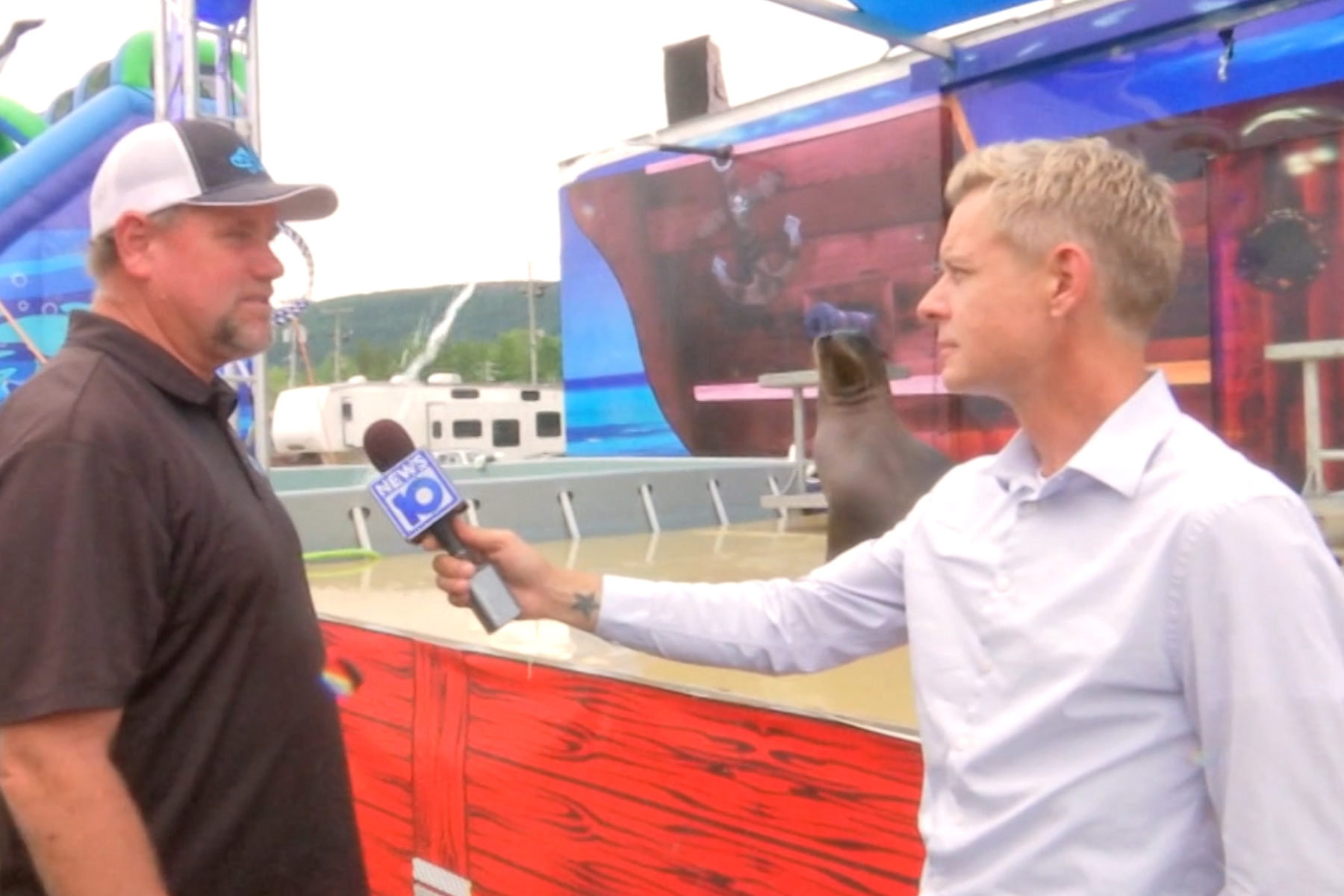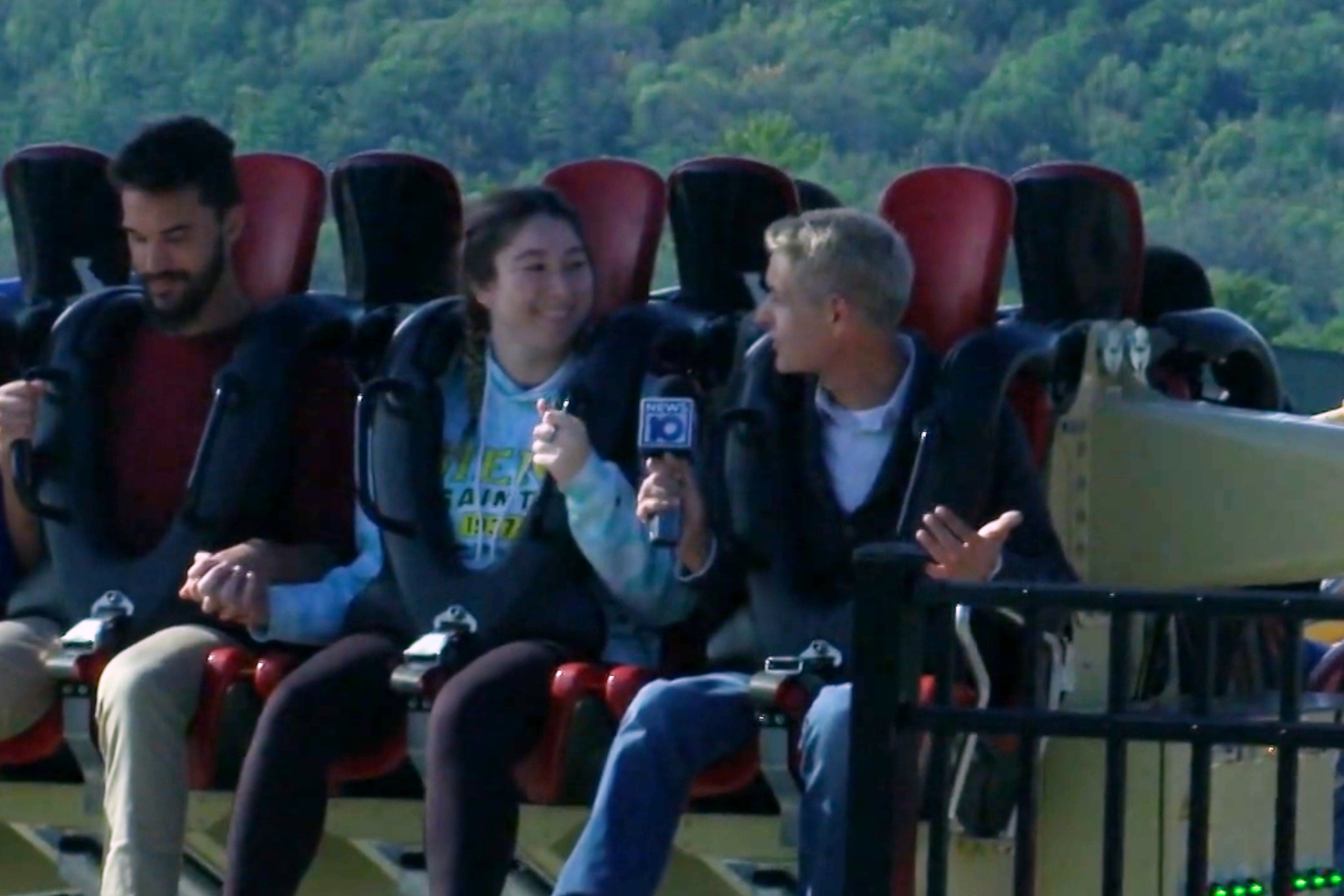 What makes you thrilled to go out on stories?
"I love that I'm doing exactly what I got into journalism for. I'm out there for the people, voicing things for people who wouldn't have a voice. I'm able to present their side and show people what's going on. I'm able to tell someone else's story who wouldn't be heard before."
What did you learn while you were a student that you use in your career today?
"My English classes were very helpful and so were my Communications classes and Professor Doyle's Speech class. Getting up and being able to talk in front of people was great. I was a Senator and Vice President on the Student Government Association which gave me the opportunity to get in front of crowds also and to get rid of some of the shyness."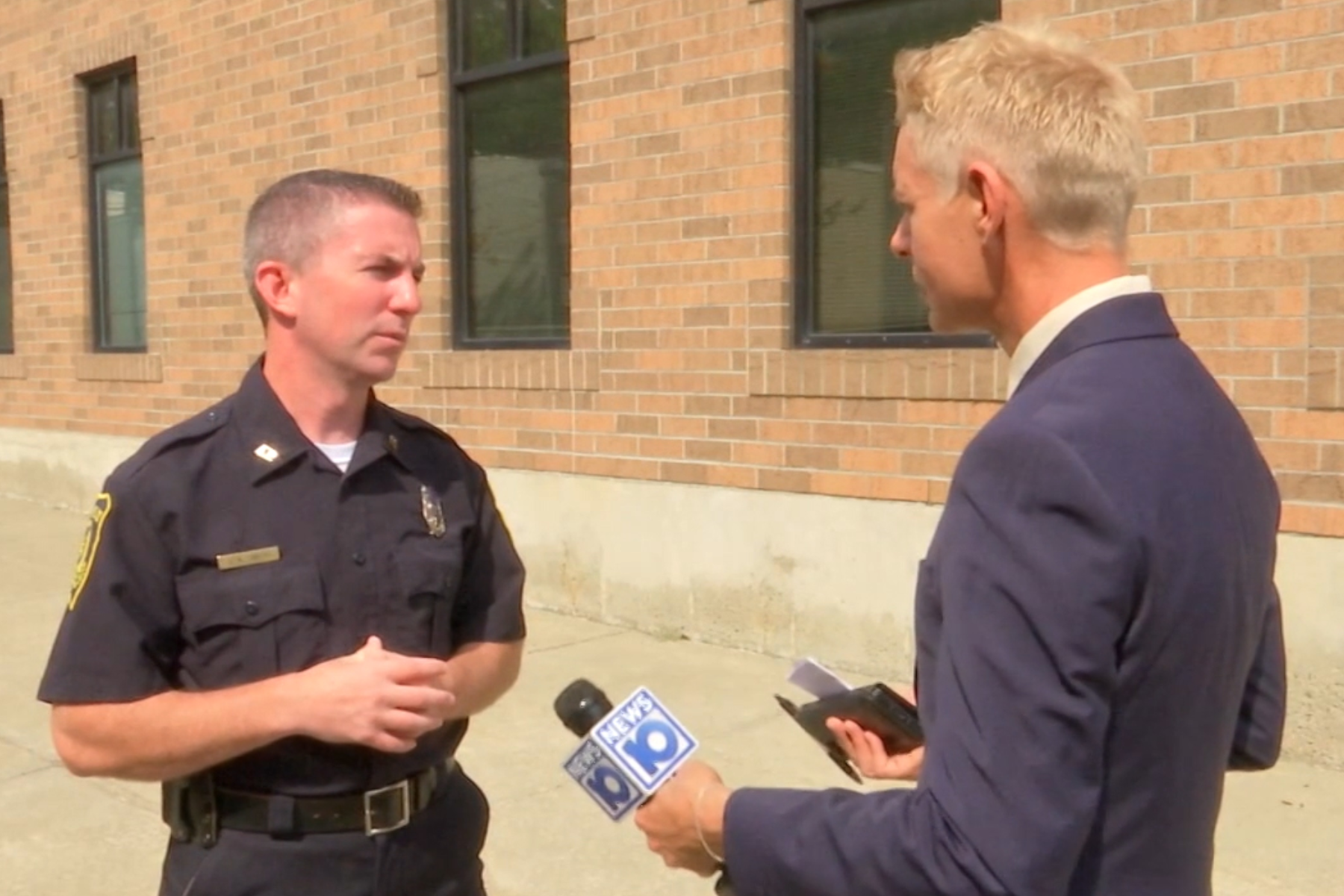 SUNY Schenectady was your first college experience, as a returning adult student. What would you say to anyone considering college?
"Just do it. Don't be afraid. It's the best thing you can do for yourself. I wanted to be in journalism and news, so SUNY Schenectady was the way to get there. I gained more than I expected from a community college. I made some really good friends, some strong connections. I got so much out of it, even from the standpoint of student involvement. I got much more than I signed up for."