Casola Dining Room, Pane e Dolci, and Boucherie Open for Fall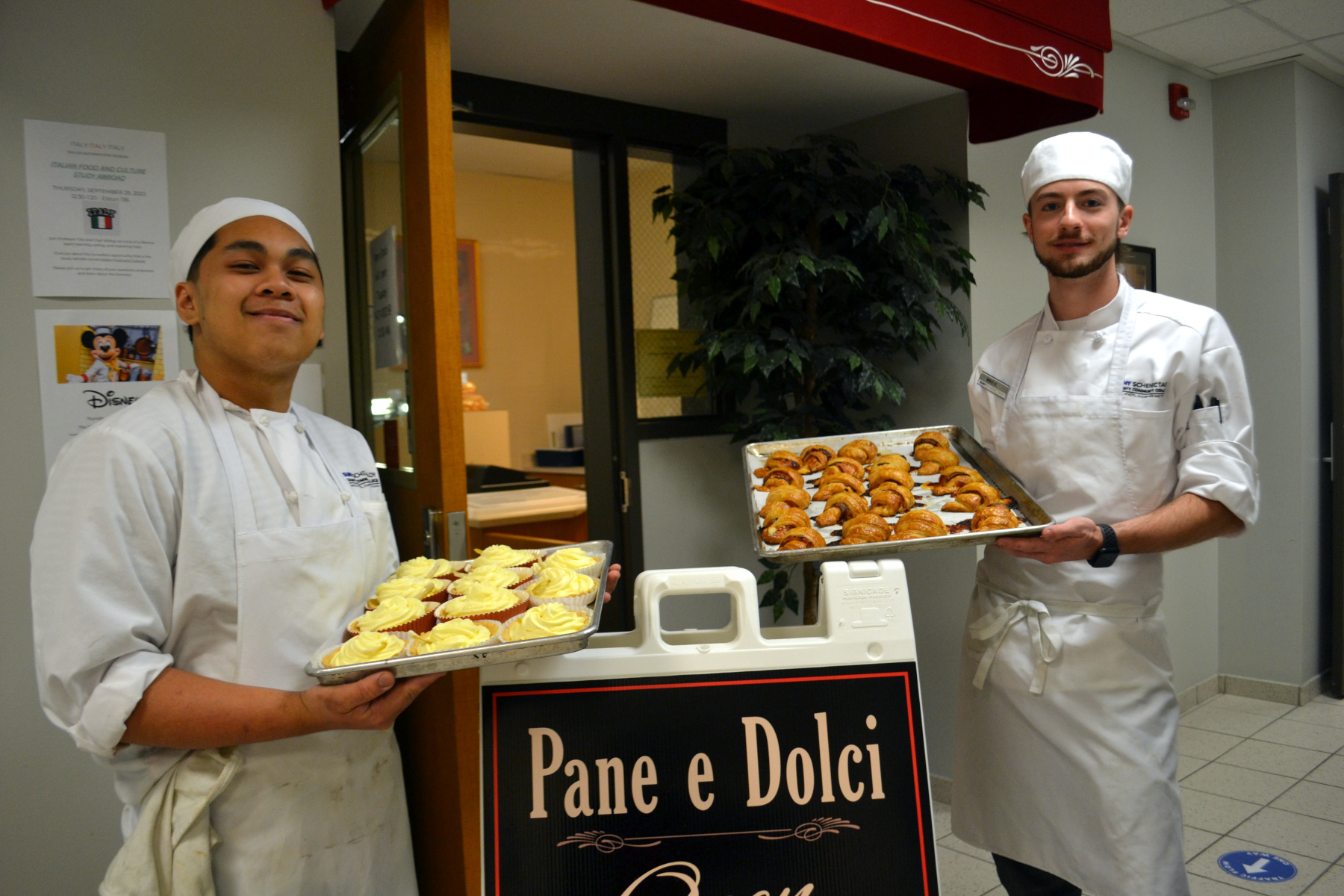 9/27/2022
"The bakery smells so good!" "The Boucherie has such a great selection." "I'm going to make a reservation for the Casola Dining Room as soon as I can!" Those were just some of the comments overheard this week in the Culinary Arts Wing of Elston Hall as Pane e Dolci bakery, the Boucherie, and the Casola Dining Room officially opened for the fall semester, all part of the School of Hotel, Culinary Arts and Tourism.
Customers were lined up, ready to purchase delicious lemon tarts, apple puff pastries, ham & Swiss croissants, and cappuccino cheesecake in Pane e Dolci and savory smoked tasso ham, handmade sausage, corned beef, and bacon in the Boucherie.
Enthusiastic diners were eager to take their seats in the Casola Dining Room, where the menu was Autumn Harvest in the Hudson Valley, featuring savory dishes including Pan Roasted Moulard Duck Breast with Stone Fruit and Fig, Grilled Local Trout with Hazelnut Brown Butter, and Lemon Cream Tarts for dessert.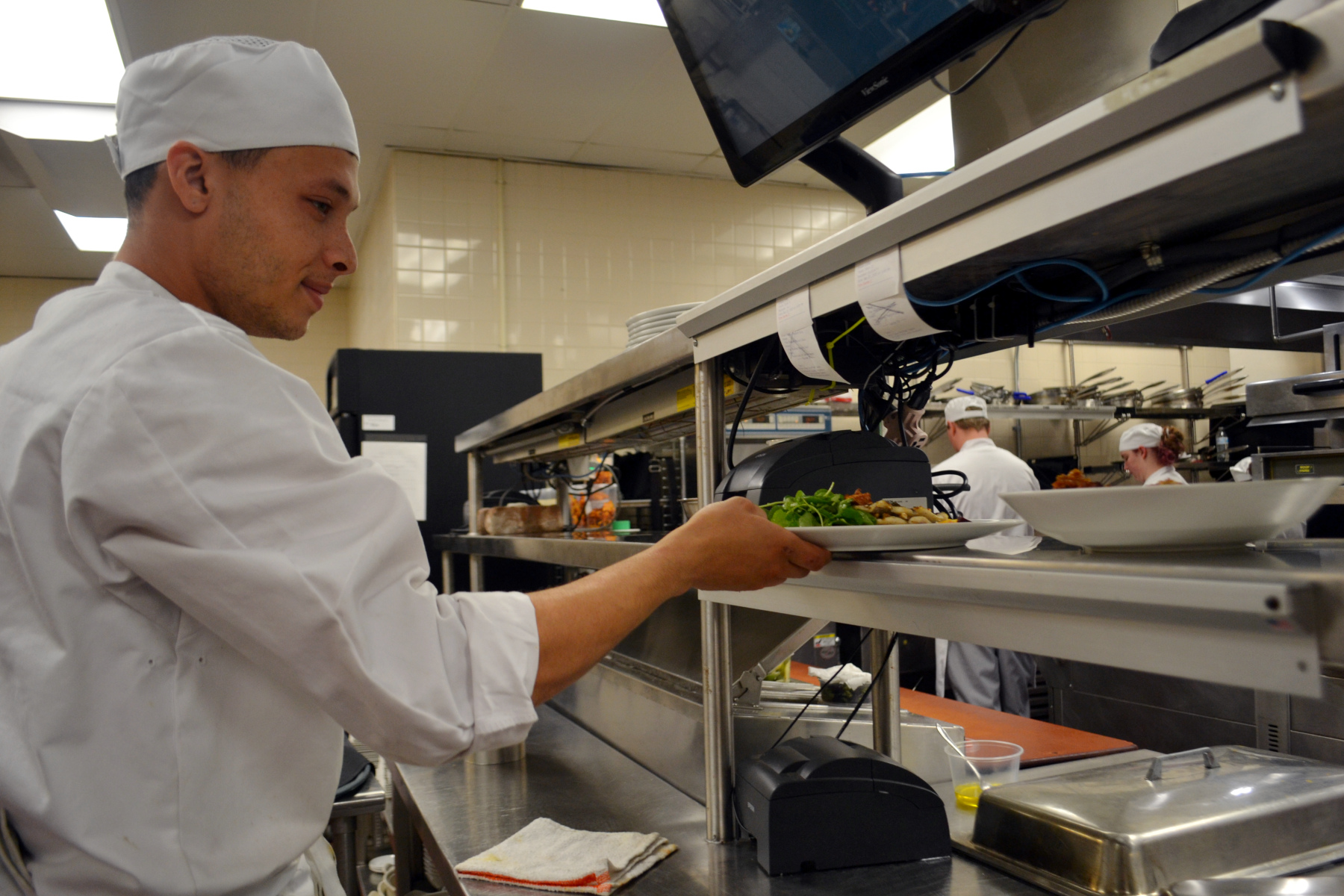 "I'm very excited because working in the Casola Dining Room is going to give me experience and skills that I want to take into the field professionally," said Christian Dobert, a second-year Culinary Arts major.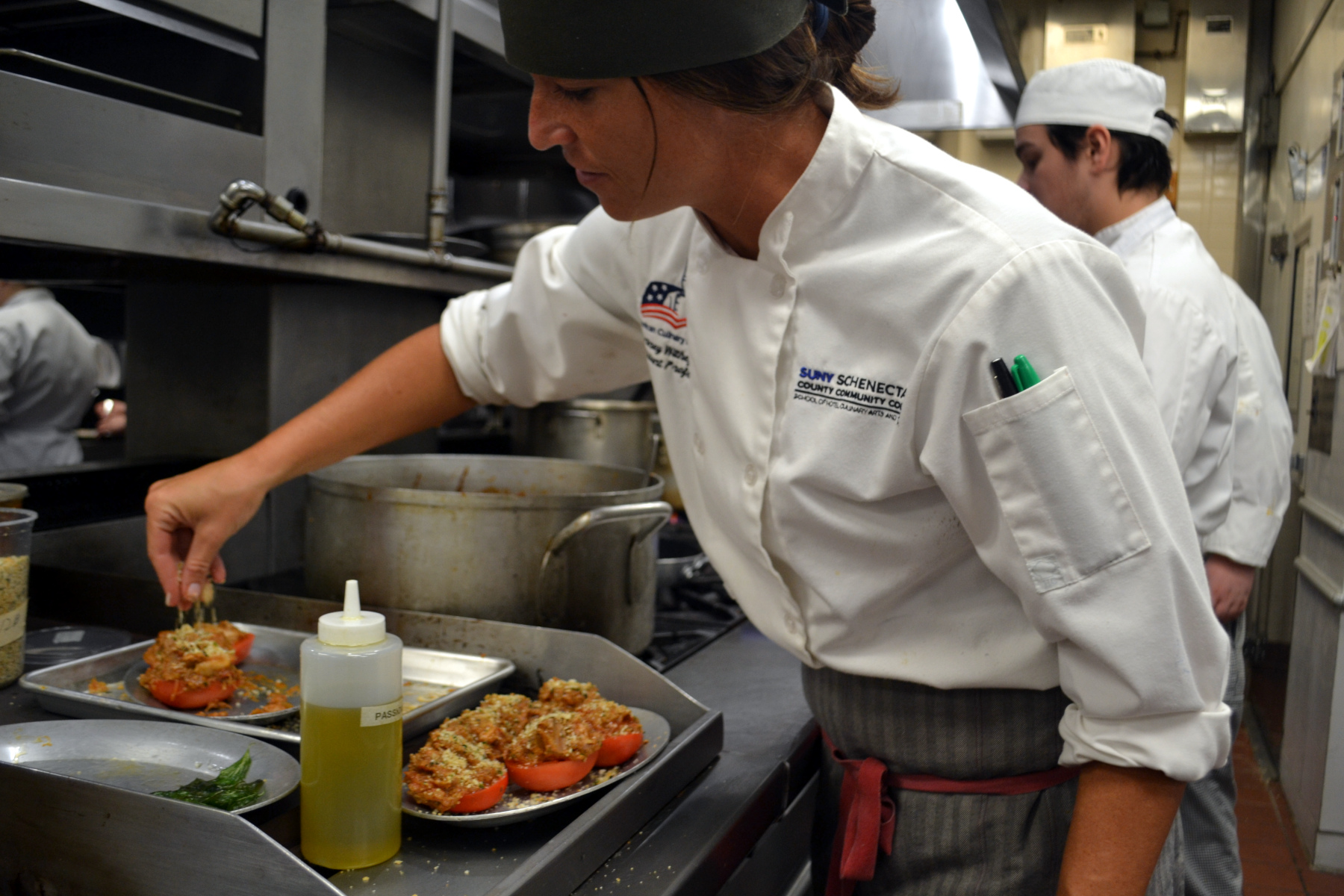 Chef Courtney Withey, CEC, Assistant Professor, teaches Classical Cuisine I, the class that prepares the delicious cuisine for the dining room. "With this course, students have the opportunity to gain some real-world experience cooking for and serving paying customers. Our open kitchen offers students the chance to showcase their hard work to our guests," she said.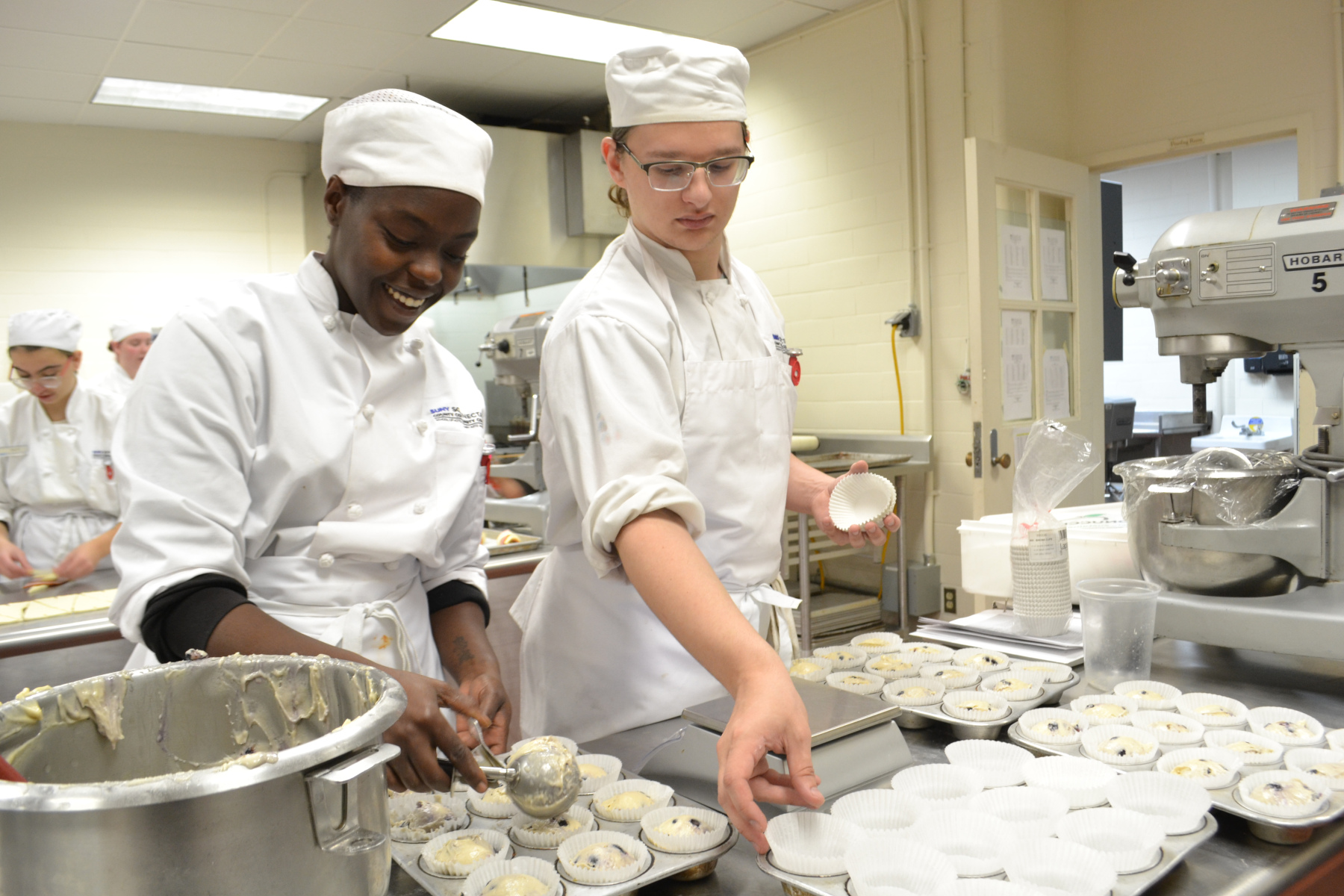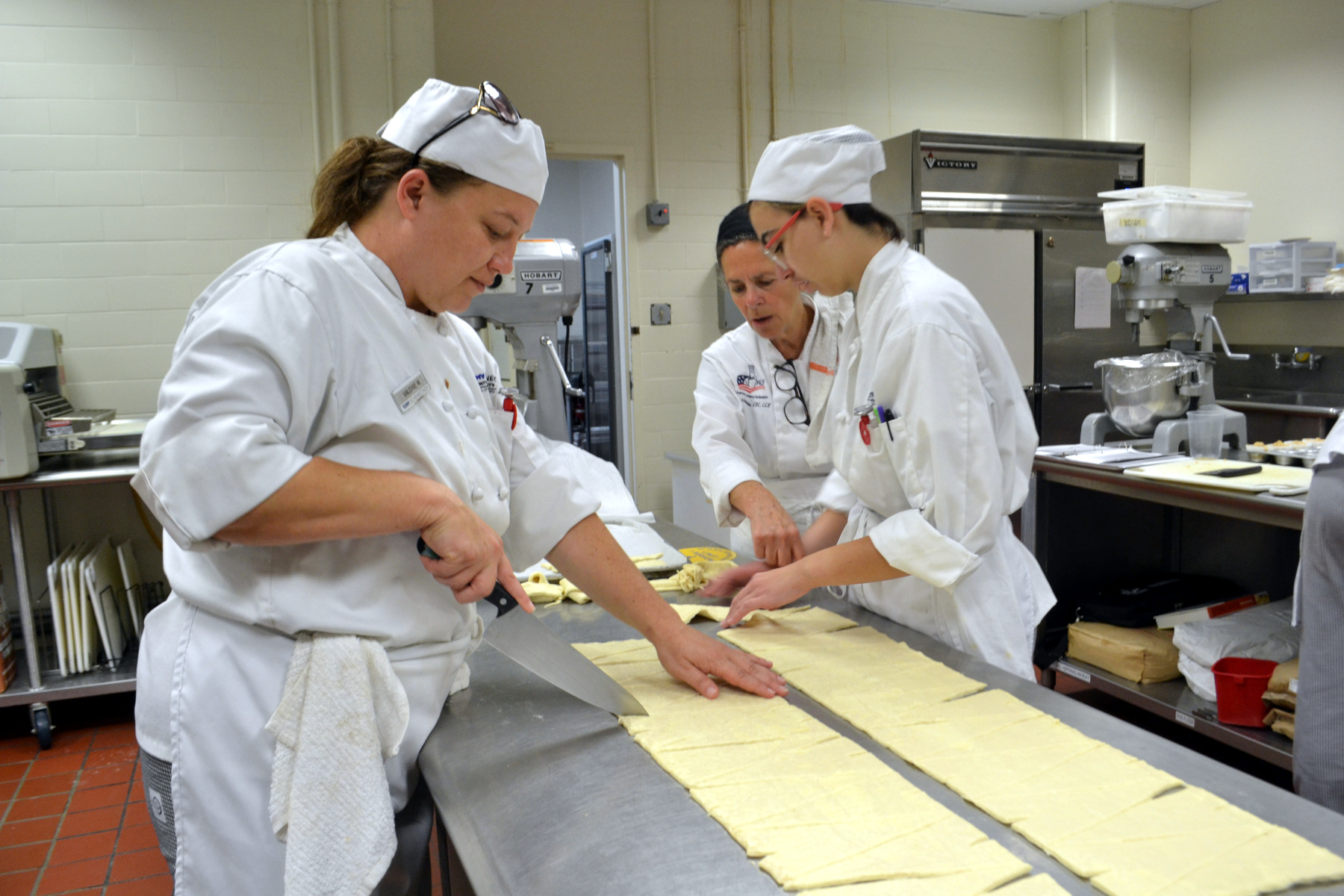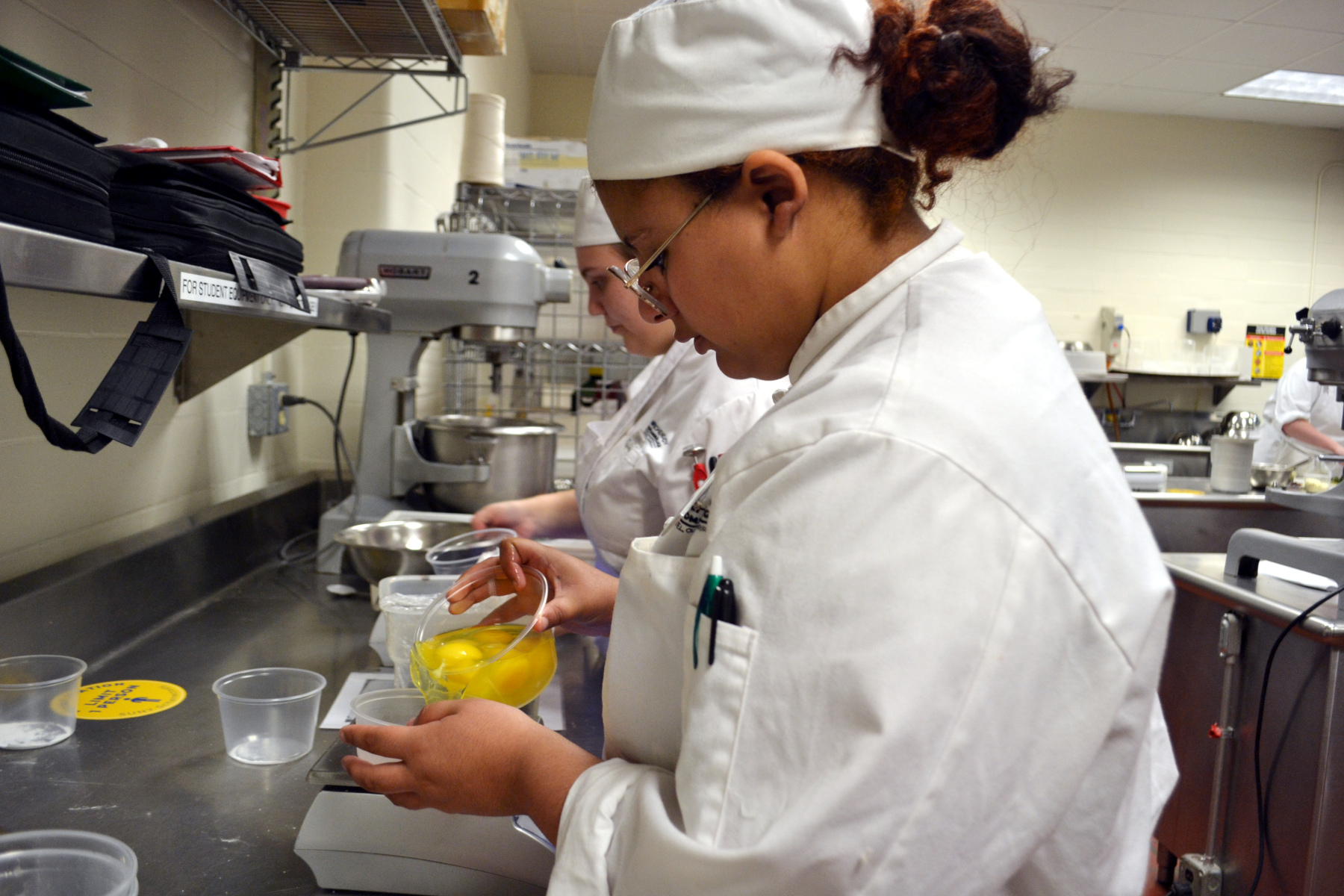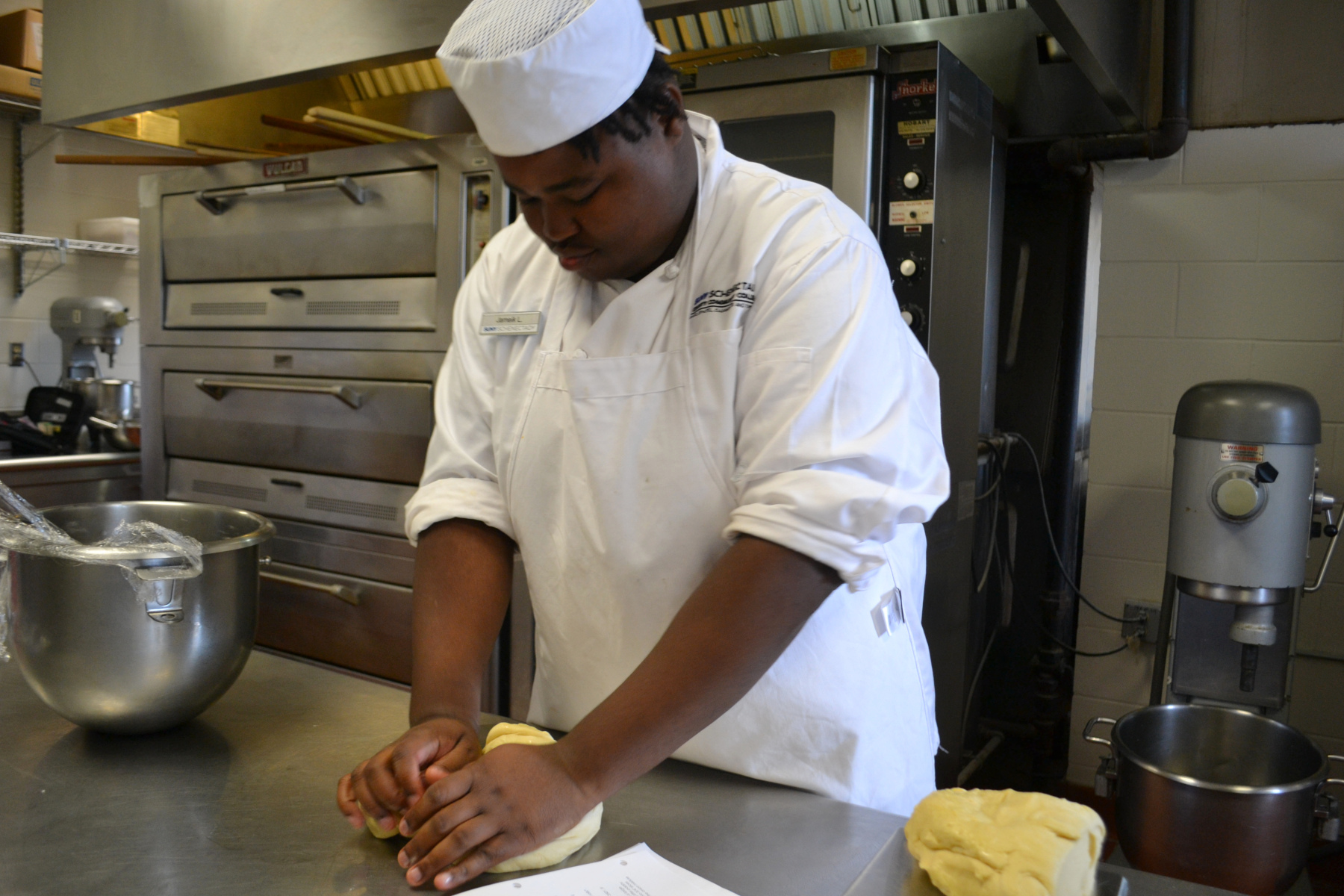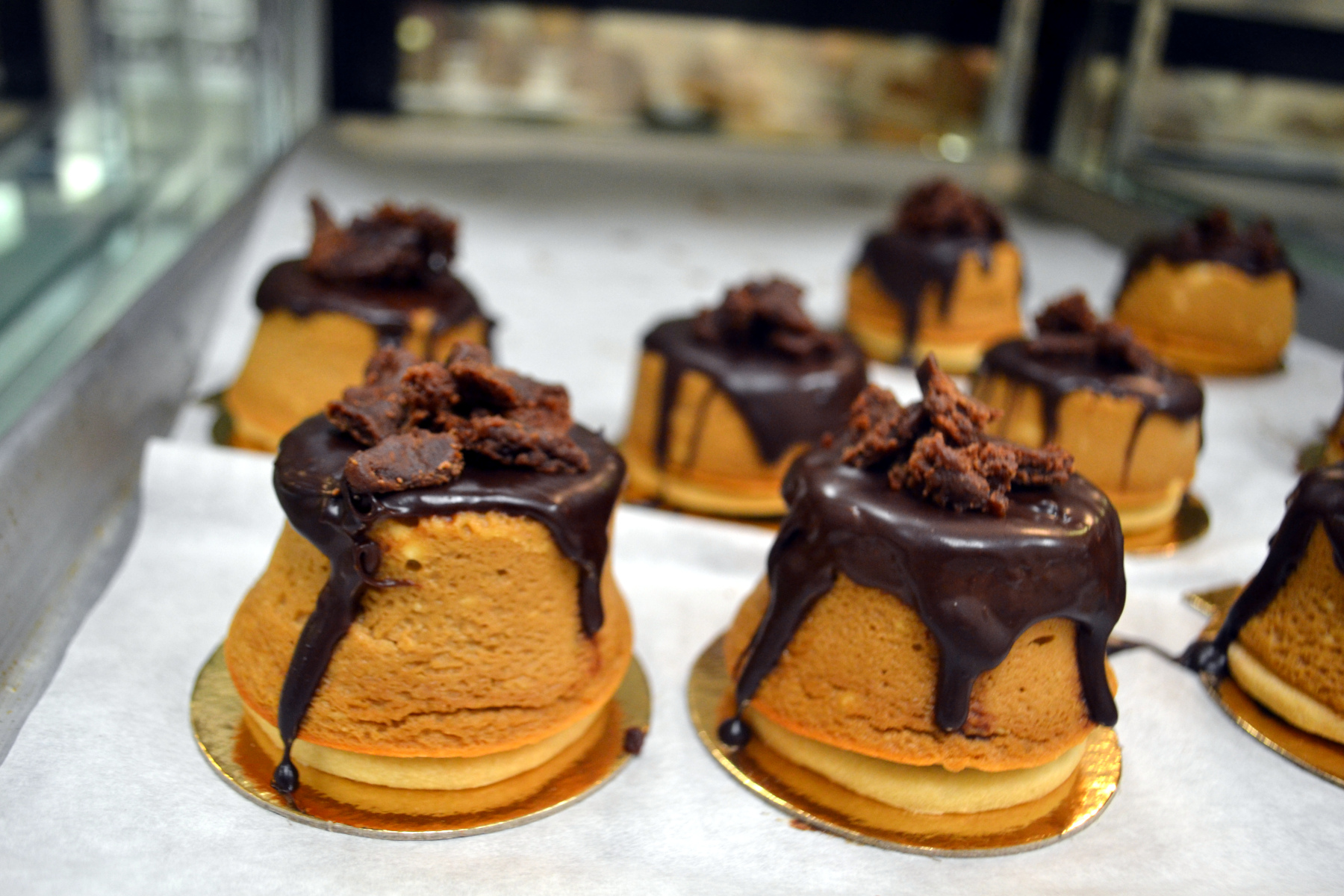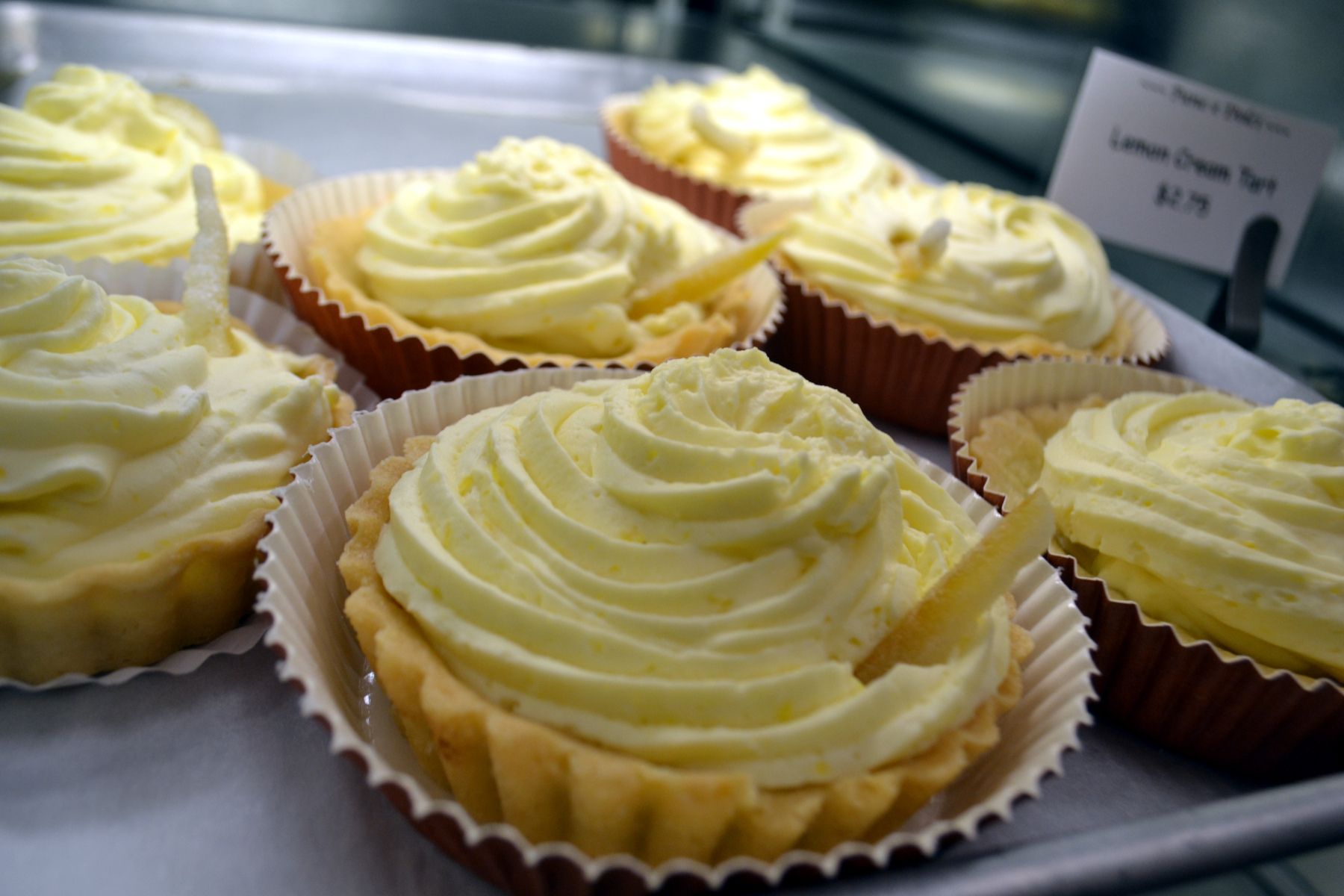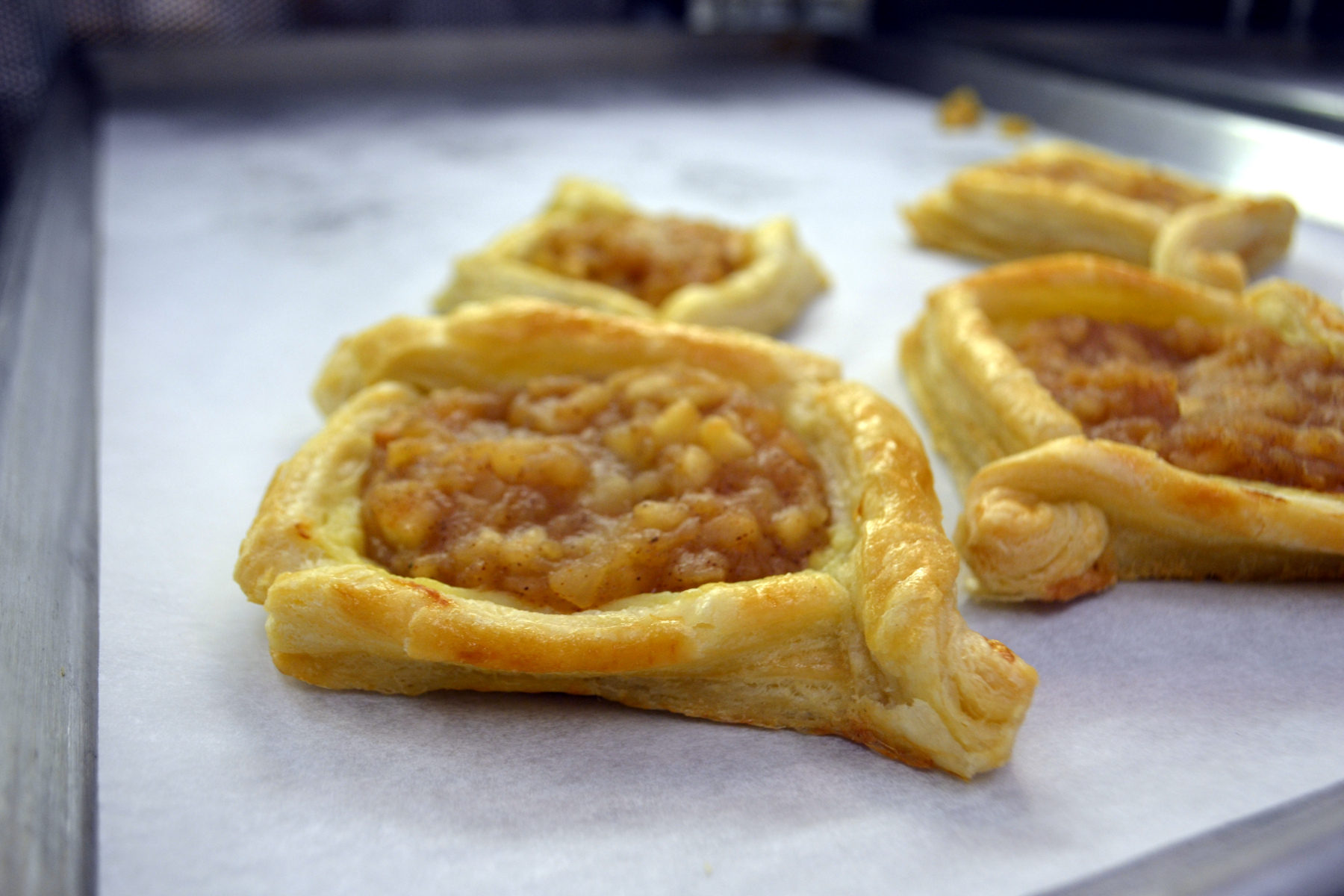 Pane e Dolci Bakery features a fabulous selection of bakery products including breads, cakes, tarts, croissants, cookies, and candies daily, prepared by students in Regional American Baking and Pastry and Commercial Baking I, taught by our talented faculty chefs.
Hours: Tuesdays, Wednesdays, and Thursdays from 11:30 a.m.-2:30 p.m.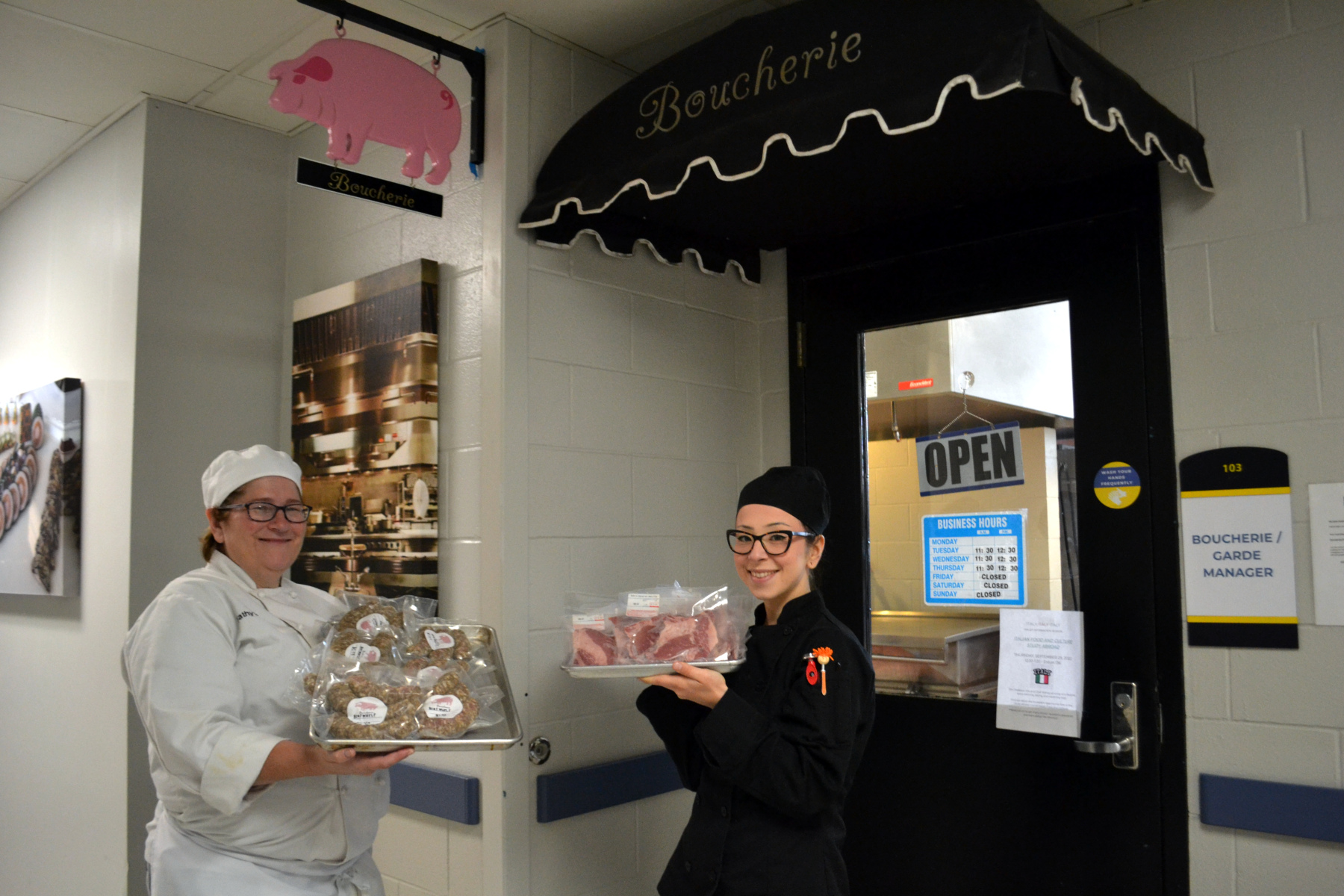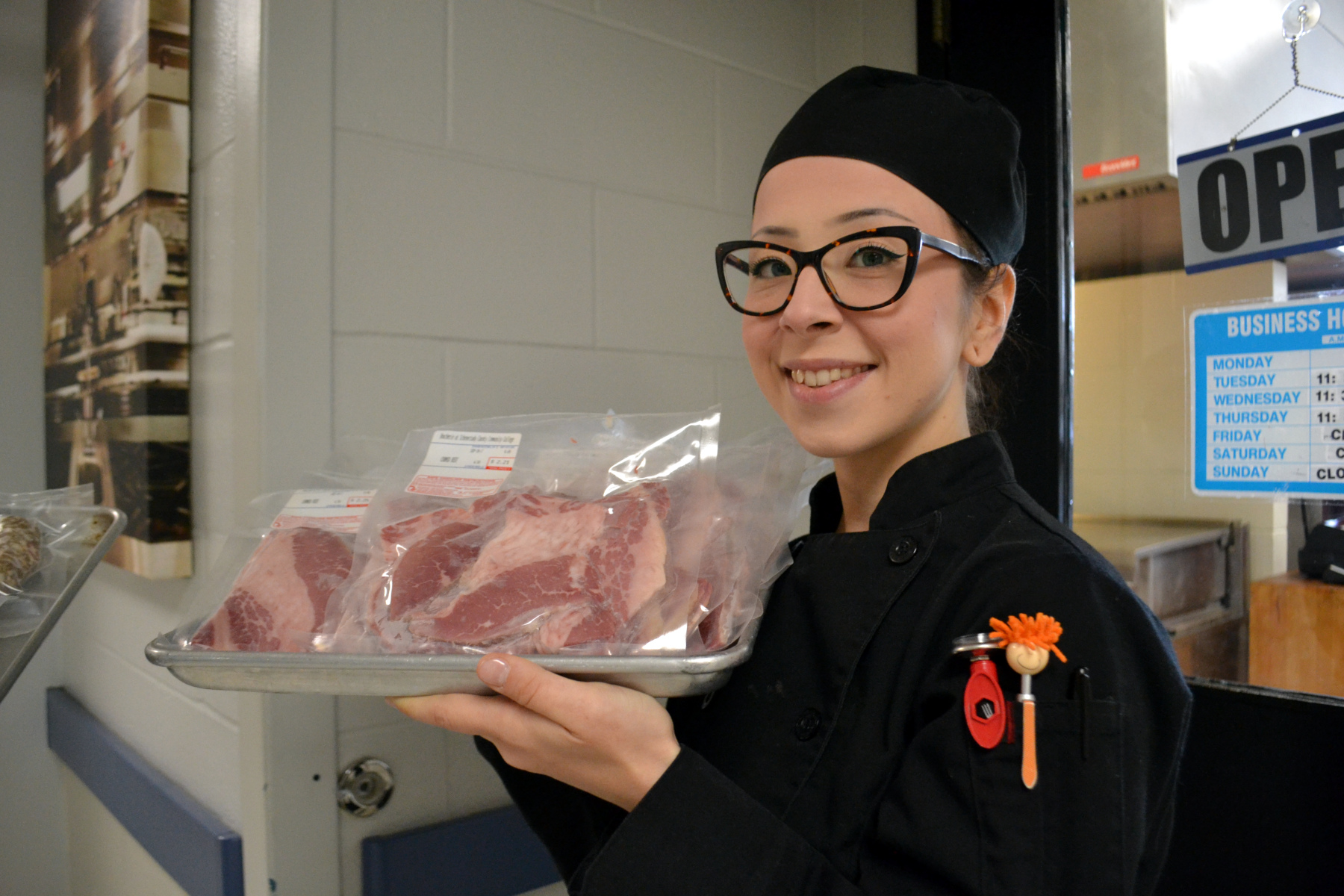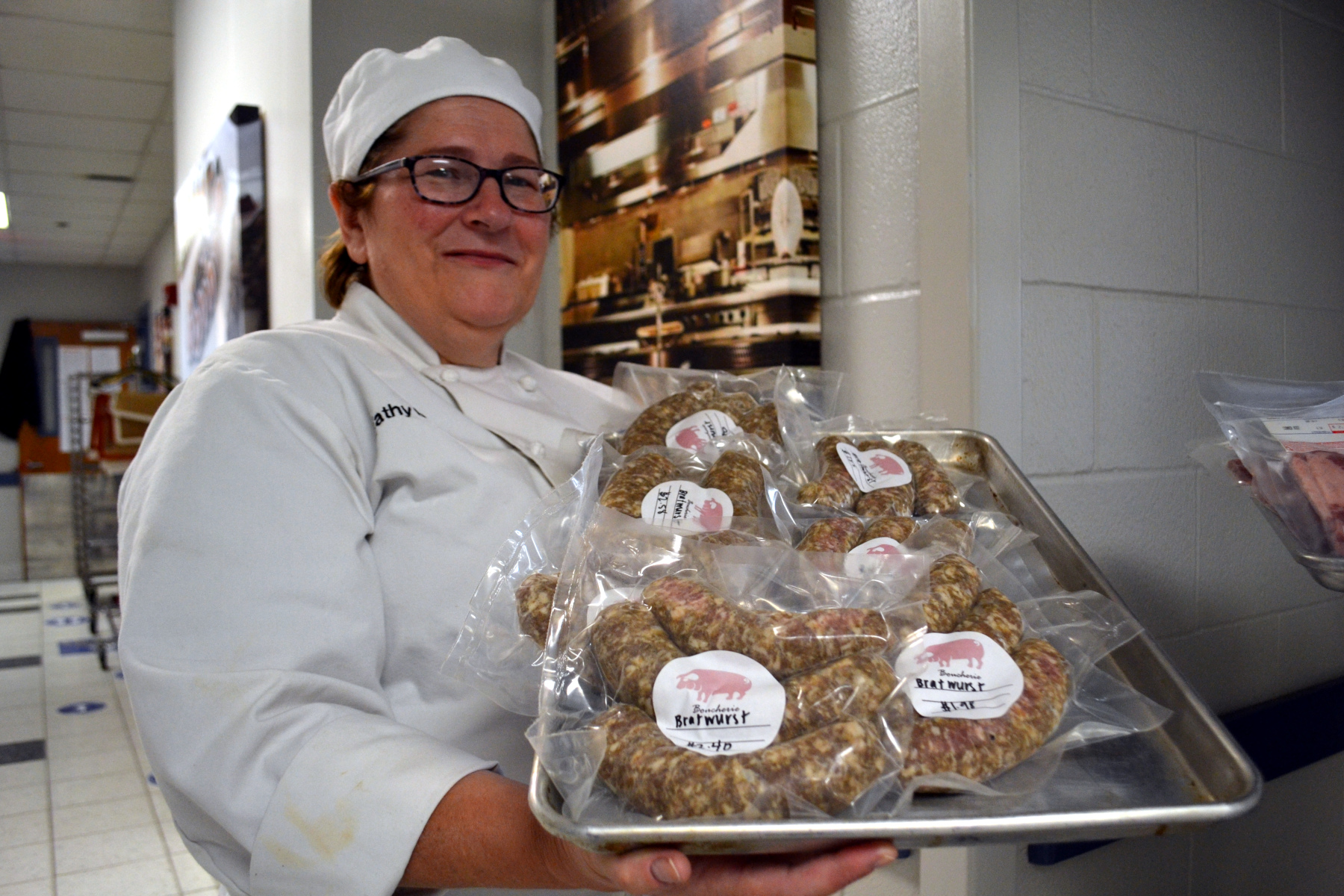 The Boucherie, our on-campus specialty market, features charcuterie, air-dried hams, pickled vegetables, and a variety of fresh sausages made by Garde Manger students, with instruction from our skillful faculty chefs.
Hours: Tuesdays, Wednesdays, and Thursdays from 11:30 a.m. - 12:30 p.m.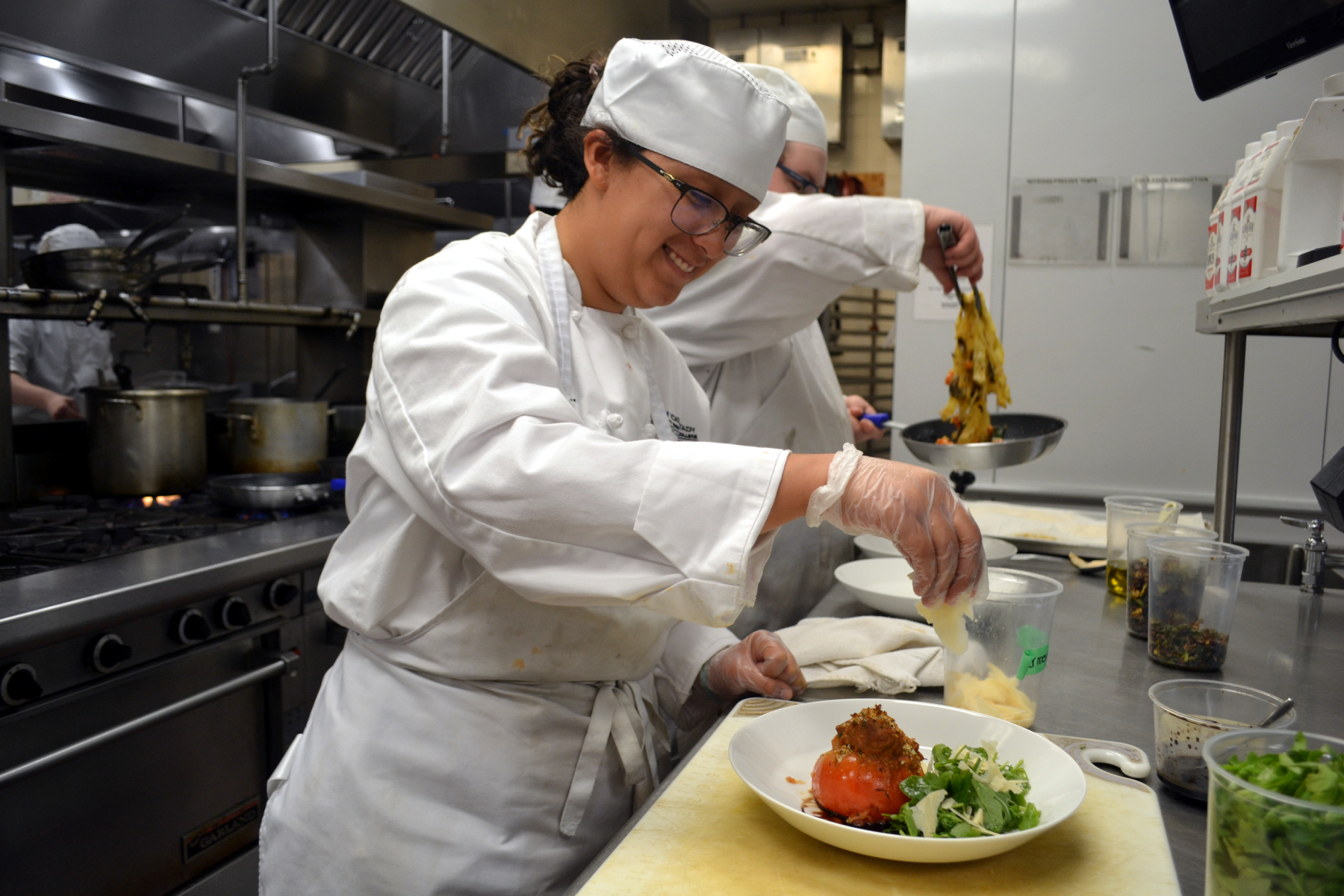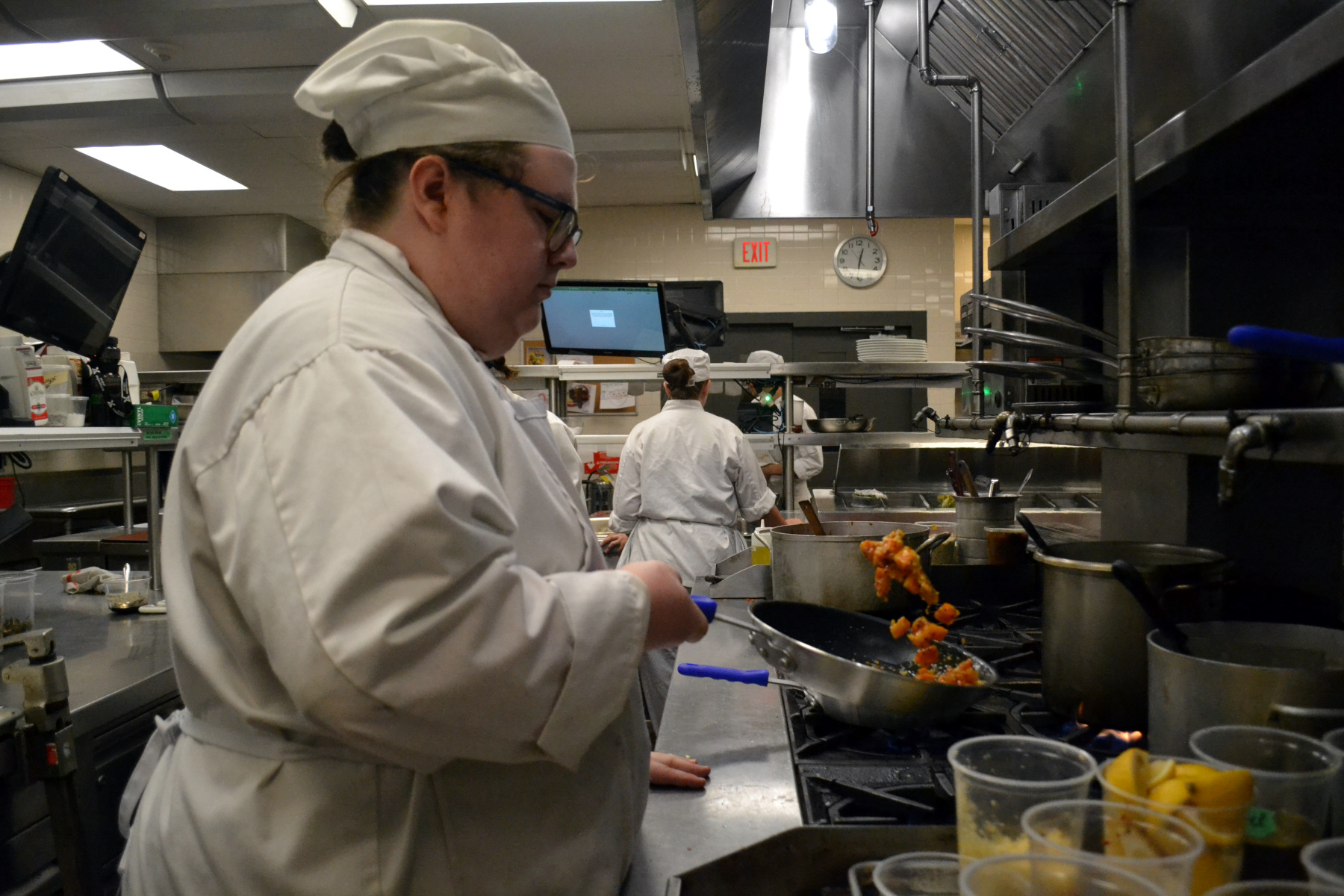 The Casola Dining Room features a different delicious menu each week with the fall cuisine highlighting dishes from regions including California, New England, The South/Soul Food, Puerto Rico/Florida/and the U.S. Virgin Islands, Rocky Mountain Cuisine/Southwest, Pacific Northwest, American Bistro/Gastropub, and Upscale Steakhouse. The focus of the Casola Dining Room centers on education with cuisine prepared by students in Classical Cuisine courses and served by students in Dining Room Management and Operations courses, taught by our expert faculty chefs and instructors.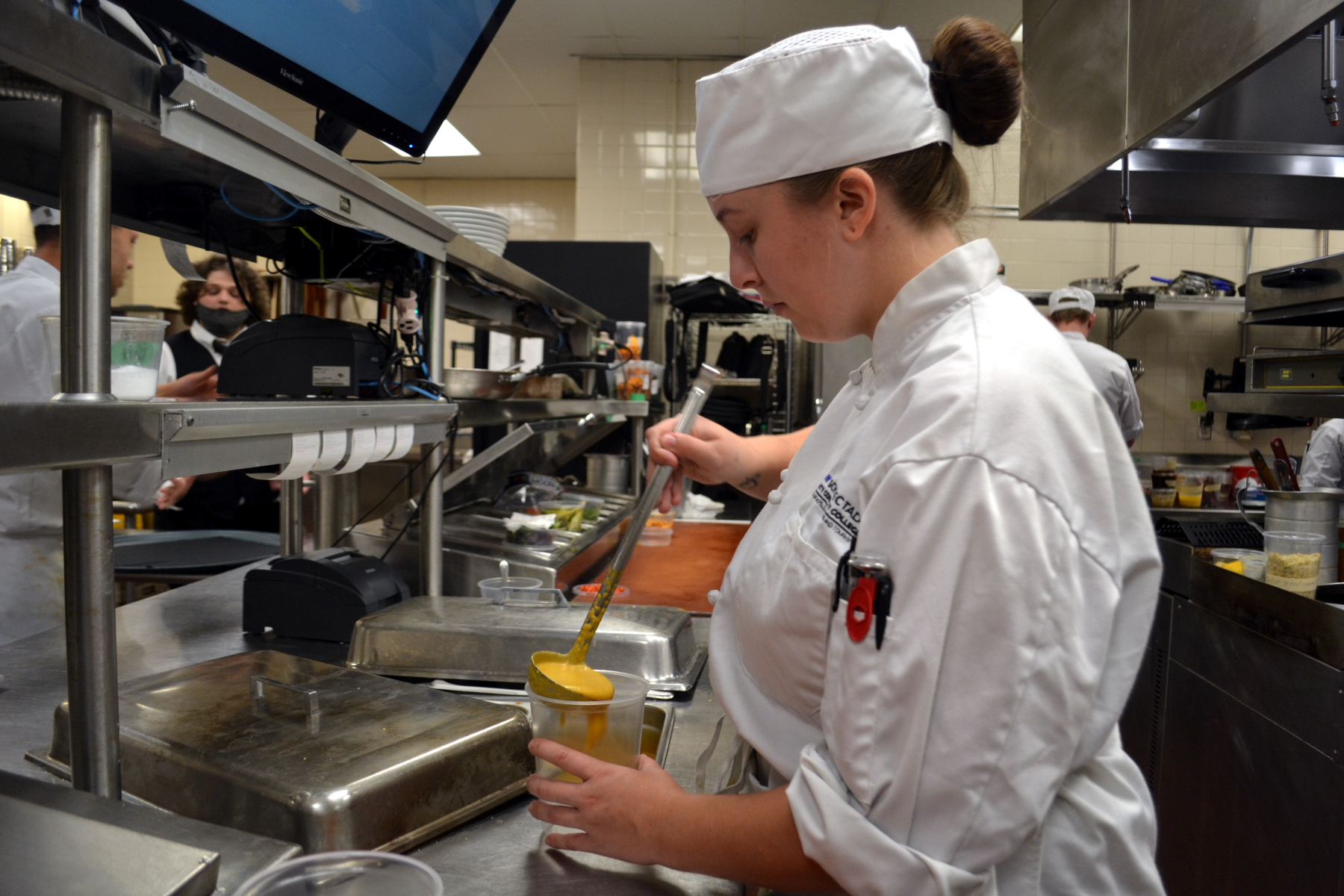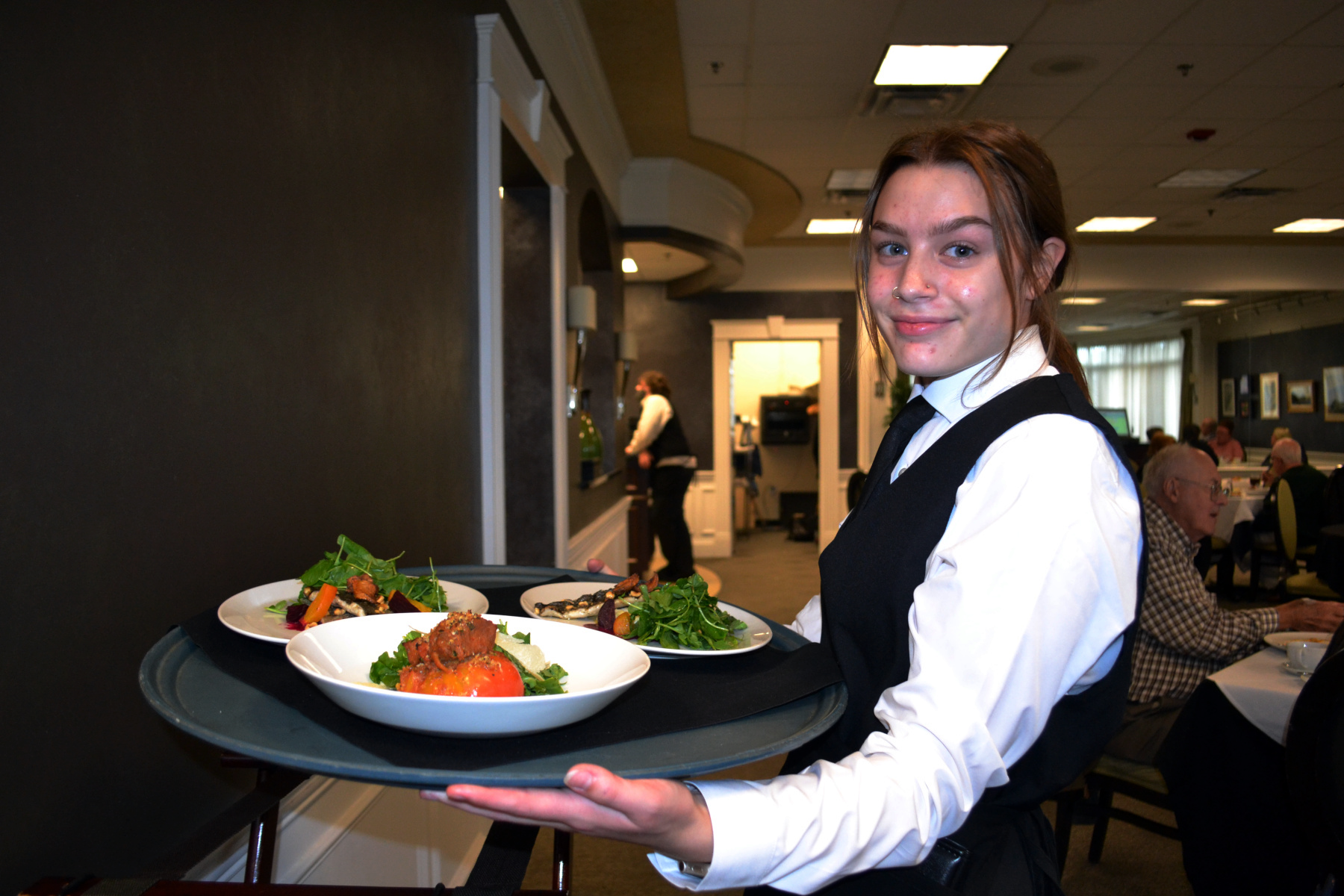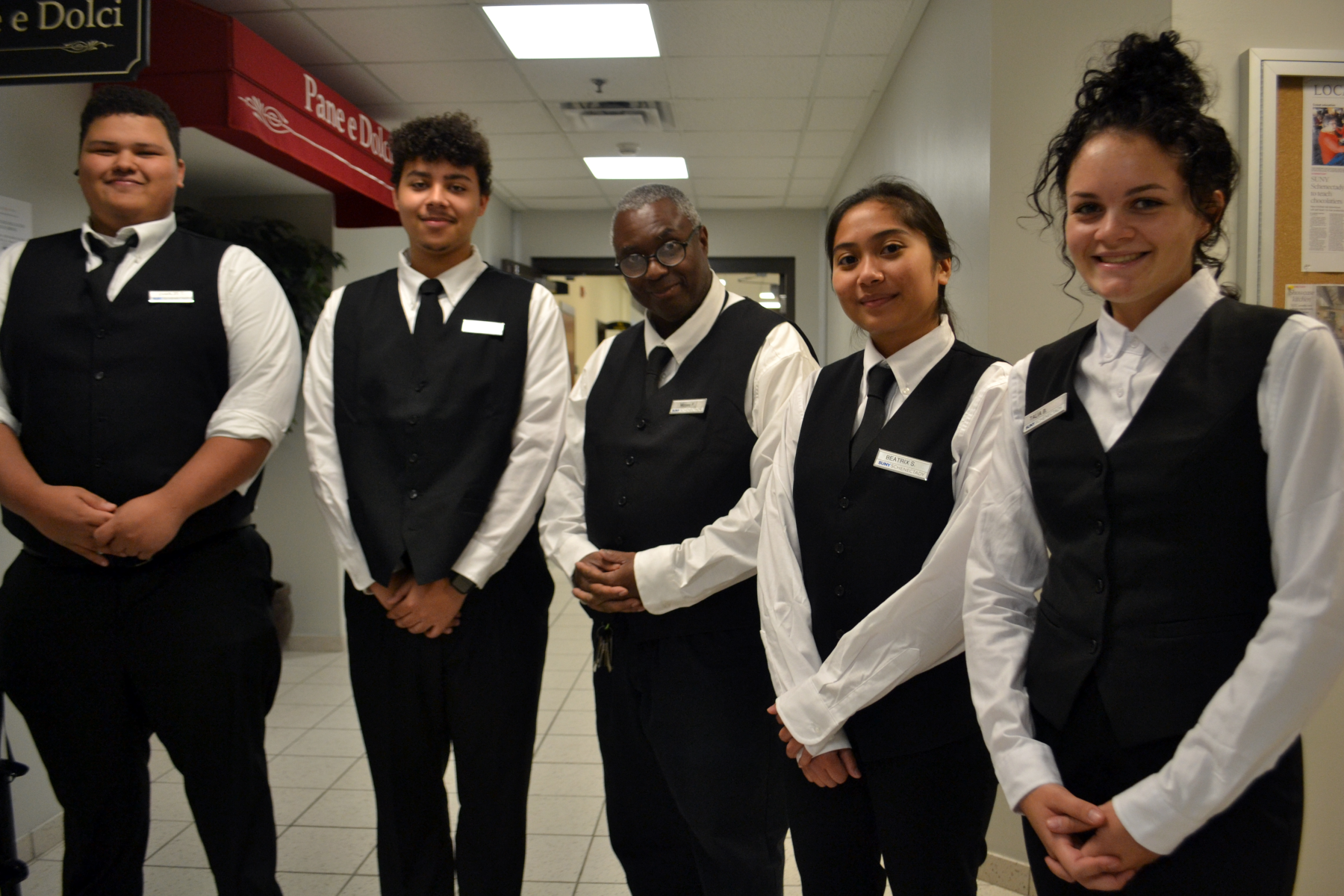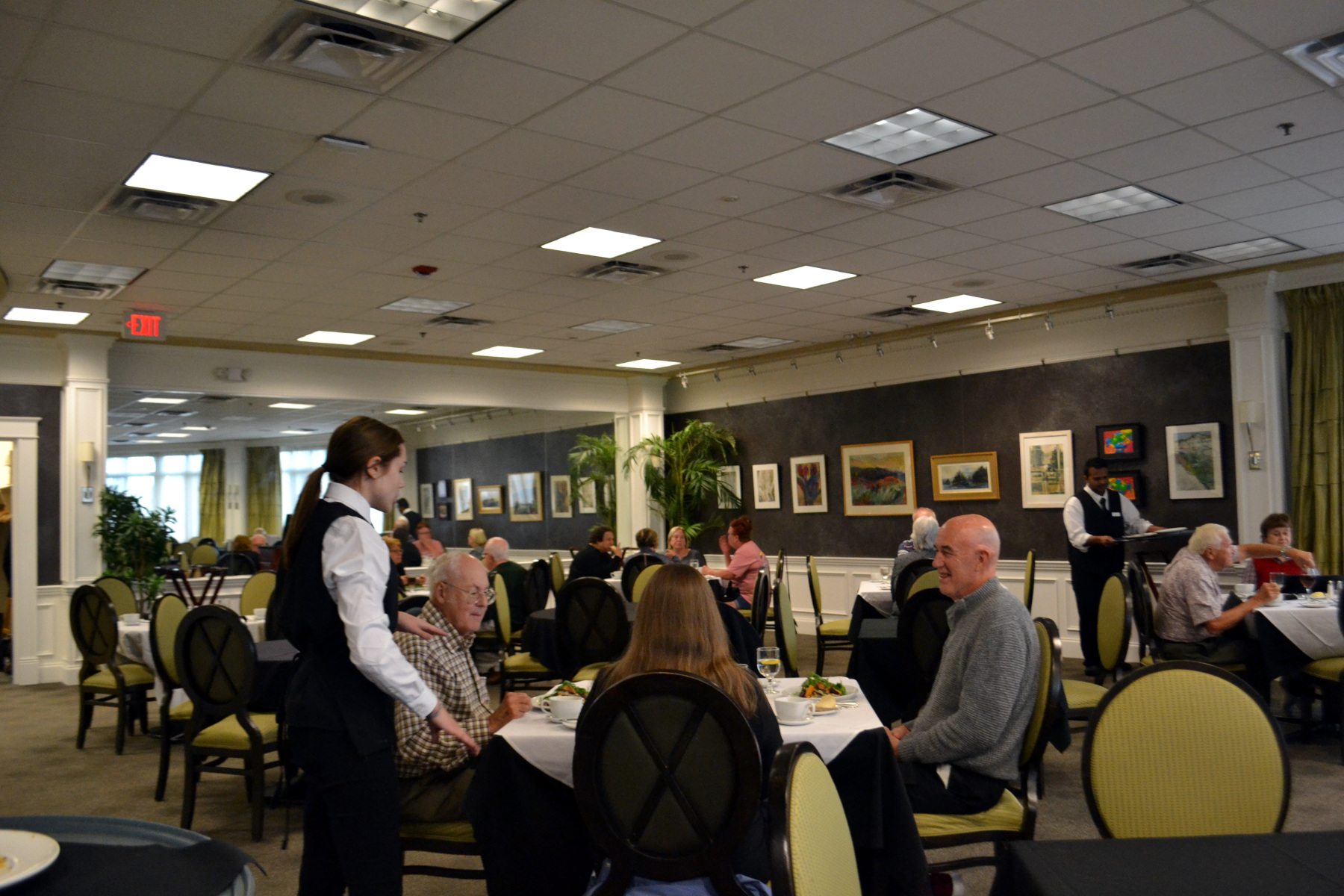 Dinner is served Monday and Wednesday at 7 and 7:30 p.m.
Lunch is served Tuesday and Thursday at 12 and 12:30 p.m.
Reservations for the Casola Dining Room are mandatory and can be made via Open Table online two weeks in advance of the date.