College Leadership & Vision
SUNY Schenectady County Community College is an environment where dreams are developed. It is a place committed to being a visionary leader in learning and in providing opportunity. The College is focused on a Mission and Vision that combines education with our desire need for workforce training and development. Thus, the College has formed the following Mission and Vision Statements through our Strategic Plan from 2015-2020, "Our College. Our Future."
Mission Statement
We are an inclusive, collaborative community—built on a foundation of excellence in teaching and student-support services—which empowers our students and strengthens our communities.
Vision Statement
We will be the regional leader in supporting and expanding innovative and collaborative educational programs that transform our students and communities.
To promote the work of the College and ensure the educational community joins in implementing our Mission and Vision Statement, the President has formed a diversified leadership team. The President's Council includes nine members that frequently meet with the College President to review, discuss, and plan strategic initiatives for the College.
President's Council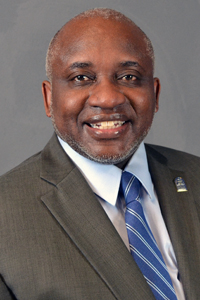 Dr. Steady H. Moono
President
moonosh@sunysccc.edu
518-381-1304
Read Dr. Moono's full biography.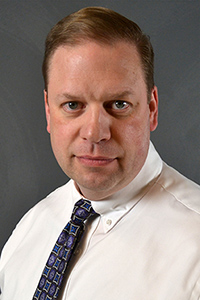 Dr. David Clickner
Interim Vice President of Academic Affairs
clickndc@sunysccc.edu
518-381-1381
Dr. DeShawn McGarrity
Executive Director of Schenectady College and Career Outreach Center
mcgarrdn@sunysccc.edu
518-631-2262
As the Executive Director of the Schenectady College and Career Outreach Center (SCCOC), Dr. McGarrity oversees programs and services that serve as the first point of entry and access into educational, employment, or training pathways of opportunity for community residents (not currently enrolled college students). Located on the first floor of Center City, SCCOC is an outreach center administered by SUNY Schenectady County Community College and is part of the SUNY's University Center for Academic and Workforce Development (UCAWD) that provides strategic direction for and funding to 2 Outreach Centers (OCs), 10 Educational Opportunity Centers (EOCs), and over 35 ATTAIN Labs statewide. Dr. McGarrity holds a D.M. (Doctor of Management) in Community College Policy and Administration from the University of Maryland Global Campus, an M.A. in Women's Studies from the University at Albany and a B.A. in Speech Communication from SUNY Potsdam. She is the recipient of the SUNY Educational Opportunity Program Distinguished Alumni Award (2018) and she serves on various boards, committees, and maintains various memberships to organizations within the higher education profession and in the community. This is Dr. McGarrity' s second appointment with SUNY Schenectady. Over the past 20 years, she has also held administrative and adjunct teaching positions at the University at Albany, Clarkson University, and Amherst College in Amherst, Massachusetts.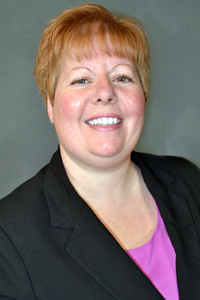 Sabrina McGinty
Assistant Vice President for Student Affairs
mcgintse@sunysccc.edu
518-381-1378
As the Assistant Vice President for Student Affairs, Sabrina McGinty provides oversight of and strategic direction to Admissions, Academic Advising and Retention, Financial Aid, Wellness Services, ADA Transitional Services and Student Activities. Previously she held the position of Assistant Dean of Academic Affairs at SUNY Schenectady and positions at other institutions of Student Affairs: Director of Cultural Enrichment and Diversity, Director of Residence Life and Associate Director of Residential Education. She holds a M.S. and B.A. in Secondary Education from SUNY Potsdam College, and an A.A. from SUNY Schenectady.
Stacy McIlduff, CFRE
Vice President of Development and External Affairs
mcildusm@sunysccc.edu
518-381-1322
In her role as Vice President of Development and External Affairs, Stacy McIlduff is the College's liaison to the Schenectady County Community College Foundation, Inc. She is responsible for planning and implementing development programs to generate support for College priorities in conjunction with the Foundation Board of Directors, including academic programs, capital projects, scholarships and student other support initiatives. Ms. McIlduff has worked in development since 2007; she has diverse experience within the nonprofit sector raising funds in the fields of healthcare, human services, the arts, and higher education. She is a member of the Association for Fundraising Professionals, and holds a Bachelor's of Arts degree from SUNY Empire State College.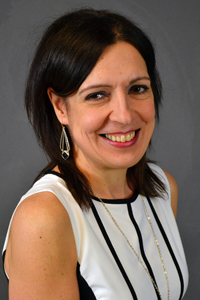 Paula Ohlhous
Chief of Staff
ohlhoup@sunysccc.edu
518-381-1201
Ms. Ohlhous is Chief of Staff to the President and the liaison to the College's Board of Trustees. She began her career at the College in 2007 as the Coordinator of the Annual Fund and Business Gifts in the Office of Planning and Development. In 2009, she became the Assistant to the President and Board of Trustees. In May 2014, her position was realigned as Chief of Staff in the Office of the President. Ms. Ohlhous holds an A.S. in Business Administration from SUNY Schenectady County Community College, a B.S. in Business Administration from the College of Saint Rose, an Advanced Certificate in Human Resource Management, and a M.A. in Community and Economic Development from SUNY Empire. From October 2012 through May 2014 she served as President of the Junior League of Schenectady and Saratoga Counties. She is very active in her community and has served on various boards such as the YWCA of NENY, Autism Society of the Greater Capital Region, Treasurer, and a member of the Executive Committee for the Women's Ministry at Princetown Evangelical Church. She currently serves on the YMCA Duanesburg Advisory Council.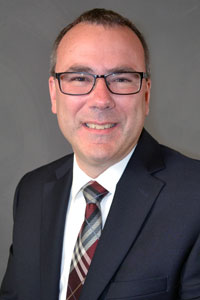 Patrick C. Ryan
Vice President of Administration
ryanpc@sunysccc.edu
518-381-1210
As Vice President for Administration, Patrick C. Ryan oversees the College's budget, financial services, buildings and capital projects, security and human resources. Prior to becoming Vice President of Administration in 2017, Mr. Ryan served a variety of leadership positions at SUNY System Administration and at two campuses within the State University of New York. Mr. Ryan holds a Master's of Business Administration from SUNY New Paltz and a Bachelor's of Arts degree from John Carroll University.