Science Major One of Only 20 Students Nationwide Chosen for All-USA Academic Team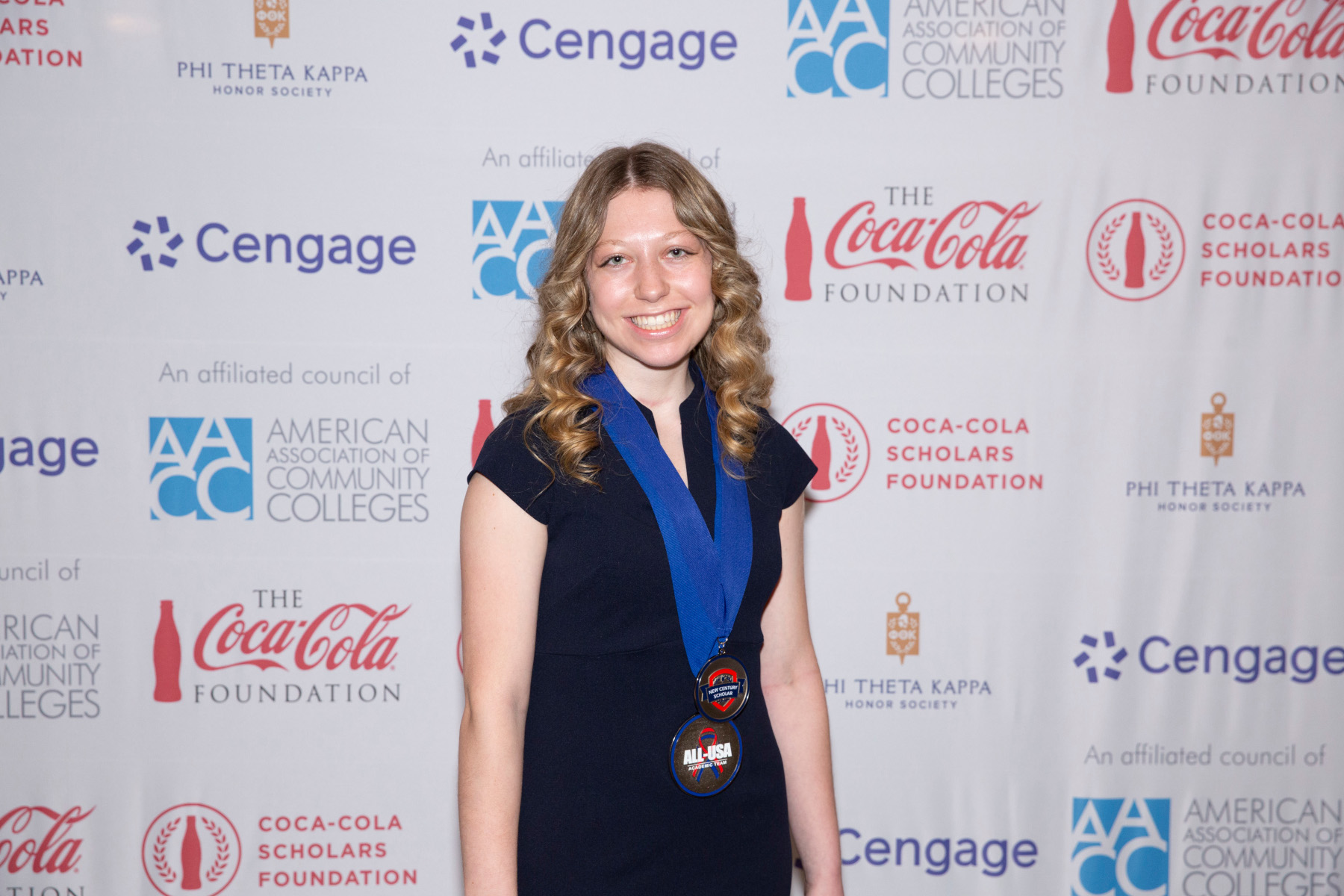 5/04/2022
Sydney Swedick, a Science major, is one of only 20 college students from across the country named to the prestigious All-USA Academic Team chosen from among more than 2,200 students nominated for this recognition. Sydney and the other team members were selected based on their outstanding intellectual achievement, leadership, community, and campus engagement.
They were recognized during the Phi Theta Kappa President's Breakfast, part of the American Association of Community Colleges (AACC) convention on May 2 in New York City. As a member of the All-USA Academic Team, Sydney will receive a $5,000 scholarship. Recipients were presented with commemorative medallions and their college presidents received commemorative obelisks.
The All-USA program is widely recognized as the most prestigious academic honor for students attending associate degree-granting institutions. Each college may nominate two students for showing intellectual rigor and demonstrating academic achievement, leadership, and civic growth. The program also recognizes students who extend their community college education to better themselves, their schools, and their surrounding communities. The All-USA Academic Team is sponsored by Cengage, with additional support provided by Phi Theta Kappa and AACC.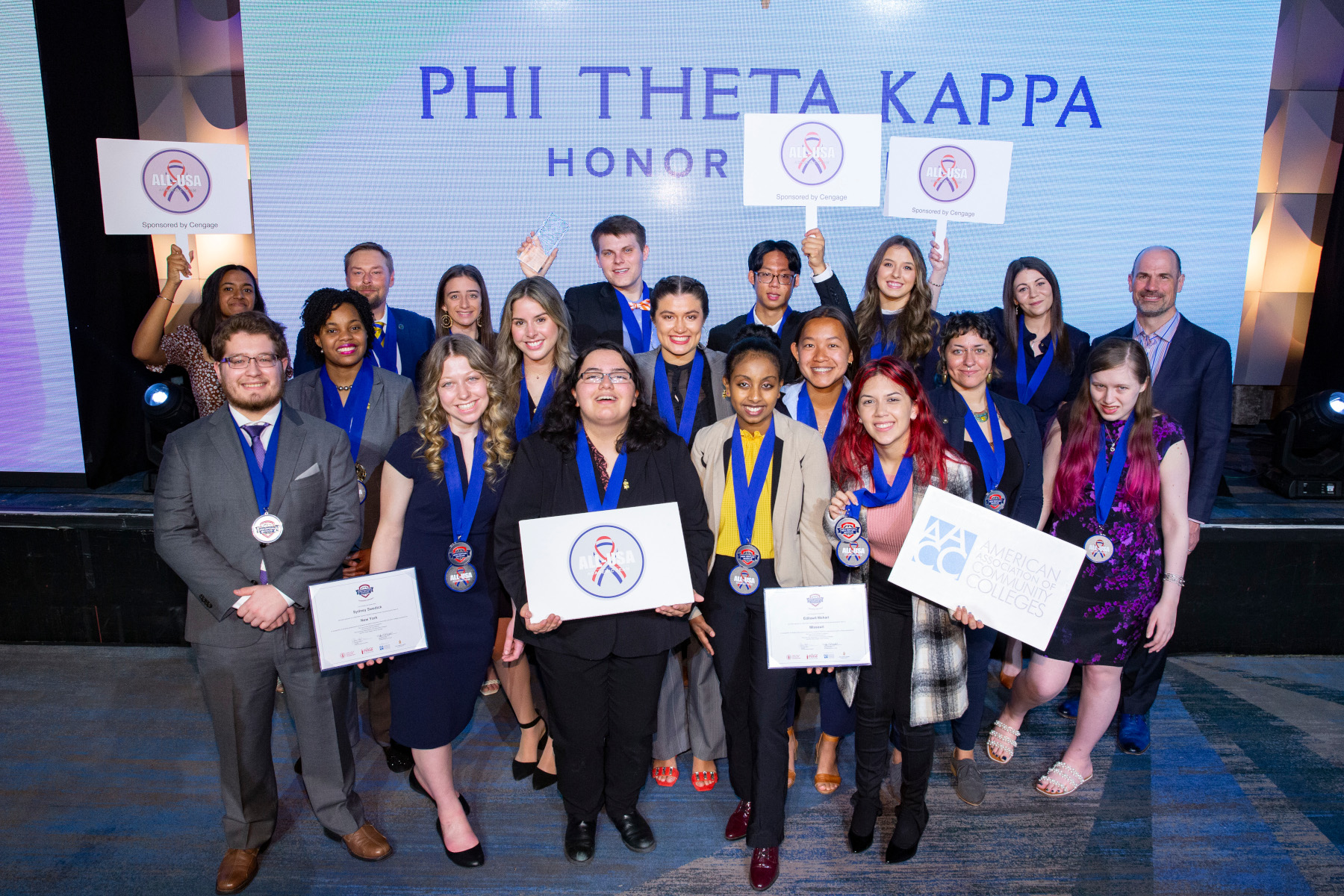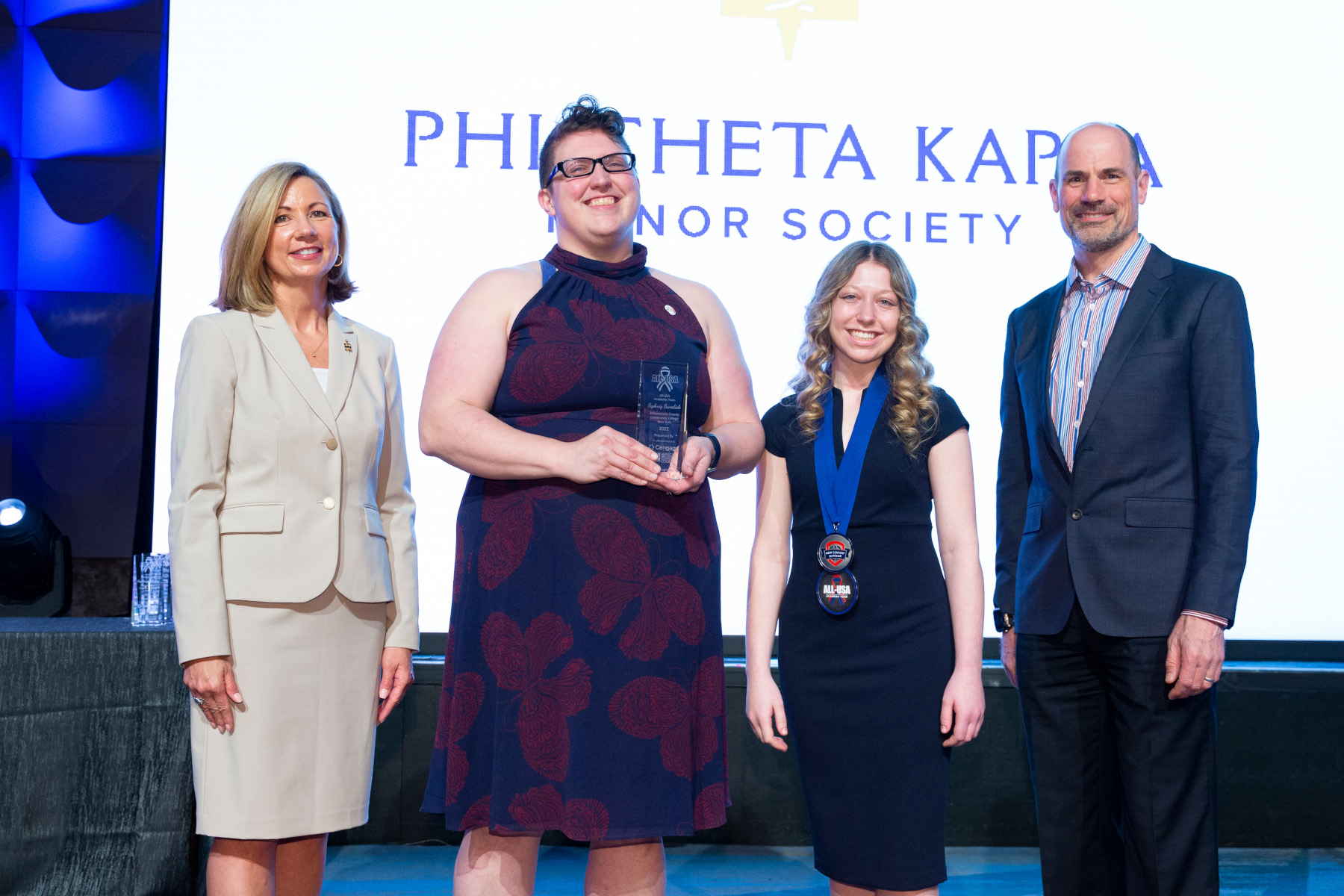 Sydney Swedick, second from right, with Dr. Monica Marlowe, Chief of Staff for Phi Theta Kappa (PTK) and Executive Director of the Phi Theta Kappa Foundation; Dr. Margaret McLellan-Zabielski, Assistant Professor in the SUNY Schenectady Division of Math, Science, Technology and Health and Advisor for the College's chapter of PTK; and Kevin Carlsten, Senior Vice President Higher Ed Institutional Group for Cengage.
Sydney, who is also a member of the 2022 All-New York Academic Team, plans to transfer this fall for her bachelor's degree in Biomedical Engineering with an interest in tissue engineering and regenerative medicine. A graduate of Johnstown High School, Sydney is Vice President of SUNY Schenectady's chapter of Phi Theta Kappa, President of the Garden Club, a Member of the Christian Fellowship Club, and an Ambassador for the Collegiate Science and Technology Entry Program (CSTEP), all while maintaining a 4.0 GPA.
In addition, Sydney was selected to participate in the Johns Hopkins University Amgen Scholars U.S. Program, an undergraduate summer research program in science and biotechnology, which only accepts 15 students per year. During the 10-week program (June 6 - August 12, 2022), students will work full-time on independent research projects under the guidance of a Hopkins faculty member, where they will have the opportunity to conduct hands-on research, analyze data, network with their peers, and build a faculty-mentor relationship.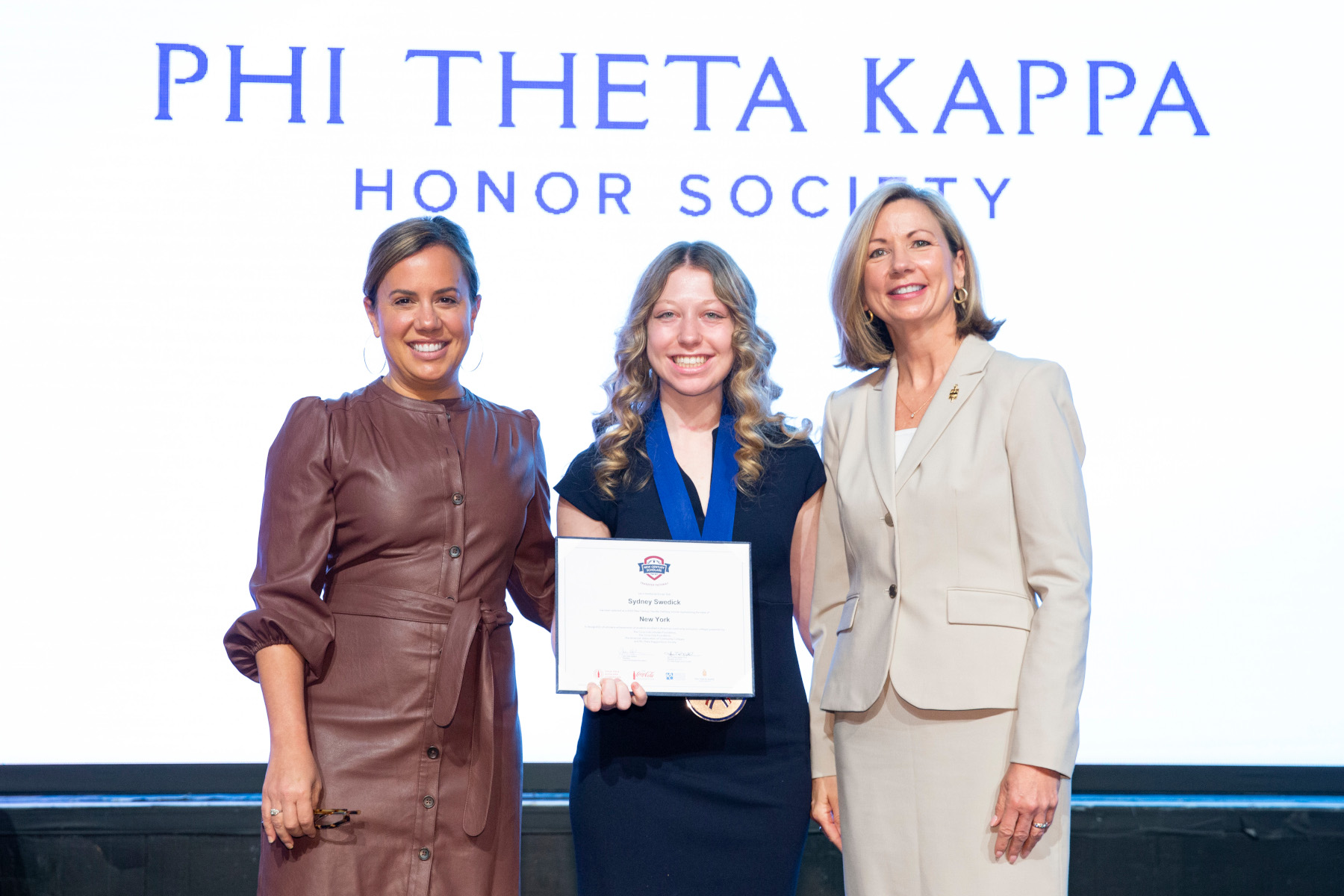 Sydney Swedick, center, with Jane Hale Hopkins, President of the Coca-Cola Scholars Foundation, and Dr. Monica Marlowe, Chief of Staff for Phi Theta Kappa (PTK) and Executive Director of the Phi Theta Kappa Foundation.
2022 New Century Transfer Scholar
Sydney has also been named a 2022 New Century Transfer Scholar and will receive a $2,250 scholarship. New Century Transfer Scholars are selected based on their academic accomplishments, leadership, activities, and how they extend their intellectual talents beyond the classroom. More than 2,200 students were nominated from more than 1,200 college campuses across the country. Only one New Century Transfer Scholar, the student receiving the highest application score, is selected from each state. Students nominated for the Transfer Pathway are planning to transfer to a four-year college after graduation. The program is sponsored by The Coca-Cola Foundation, the Coca-Cola Scholars Foundation, Phi Theta Kappa (the premier honor society recognizing the academic achievement of students at associate degree-granting colleges), and the American Association of Community Colleges (AACC).
"We commend Sydney on being named to the All-USA Academic Team and All-New York Academic Team and being named a 2022 New Century Transfer Scholar," said Dr. Steady Moono, College President. "These are significant accomplishments. Sydney has demonstrated a commitment to academic excellence and we salute her on these important achievements."