Sociology Students Connect with Community Organizations Through Service Learning Projects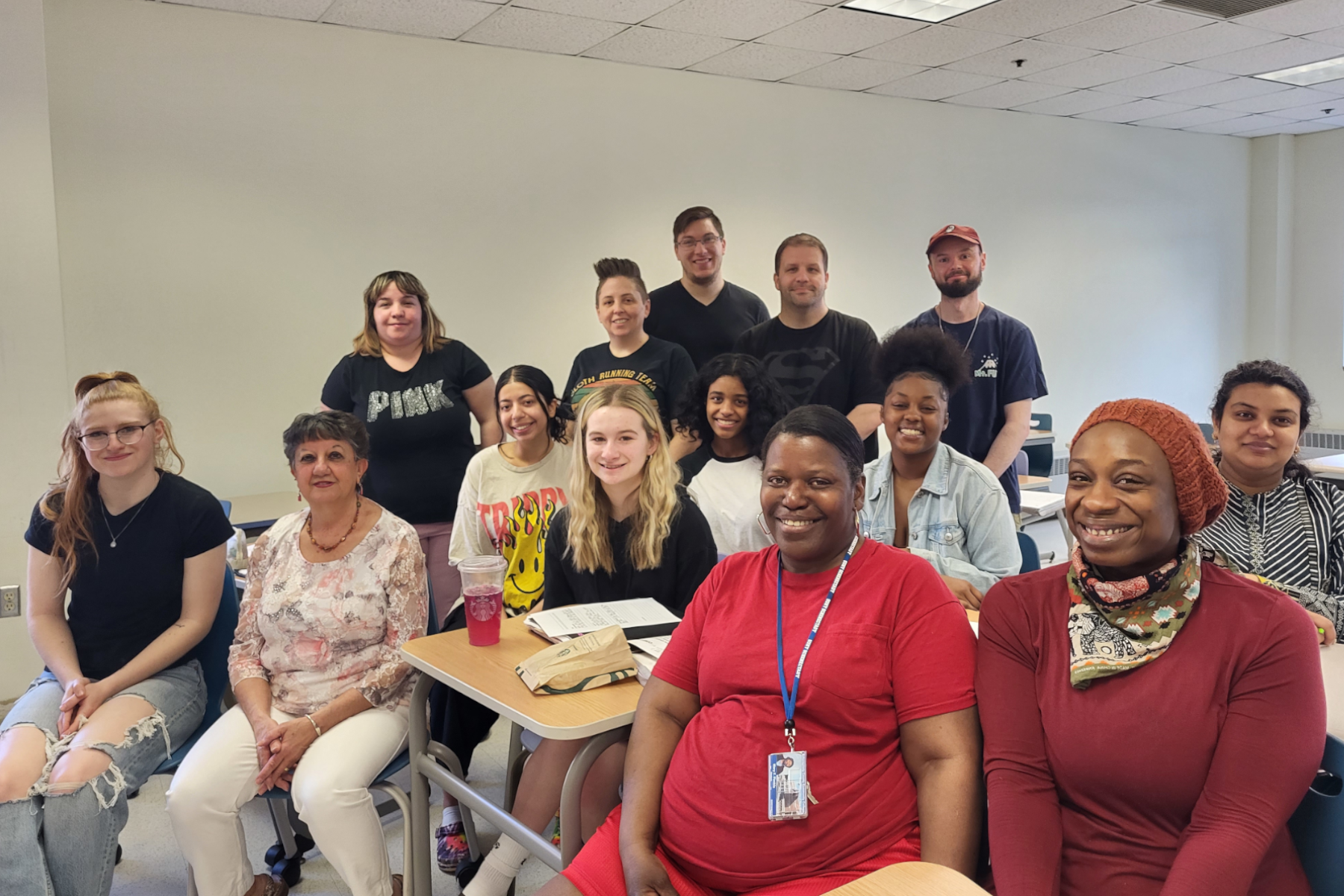 4/18/2023
Planting seeds with seniors, designing a beautiful music and meditation room, and creating artwork with preschoolers: all in a semester's work for students in Professor Renee Adamany's Sociology: Interpersonal and Group Dynamics course. 15 students were working with community organizations over the past few weeks as they completed service learning projects.
There were three student groups working with the community organizations.
At the YWCA Childcare Center on the College's campus, students read stories to the children, played musical chairs to songs from the Disney channel, and led fun art activities.


Students created a music and meditation room for clients at New Choices Recovery Center in Schenectady by painting and decorating the walls with colorful artwork, purchasing a guitar that they placed in the room, and adding bookshelves lined with an array of books.


Things bloomed at Kingsway Manor Assisted Living and Memory Care Center in Schenectady when students planted flower seeds with residents. From cosmos and marigolds to snapdragons and Shasta daisies, the residents filled small pots with seeds and ornaments to keep and watch grow."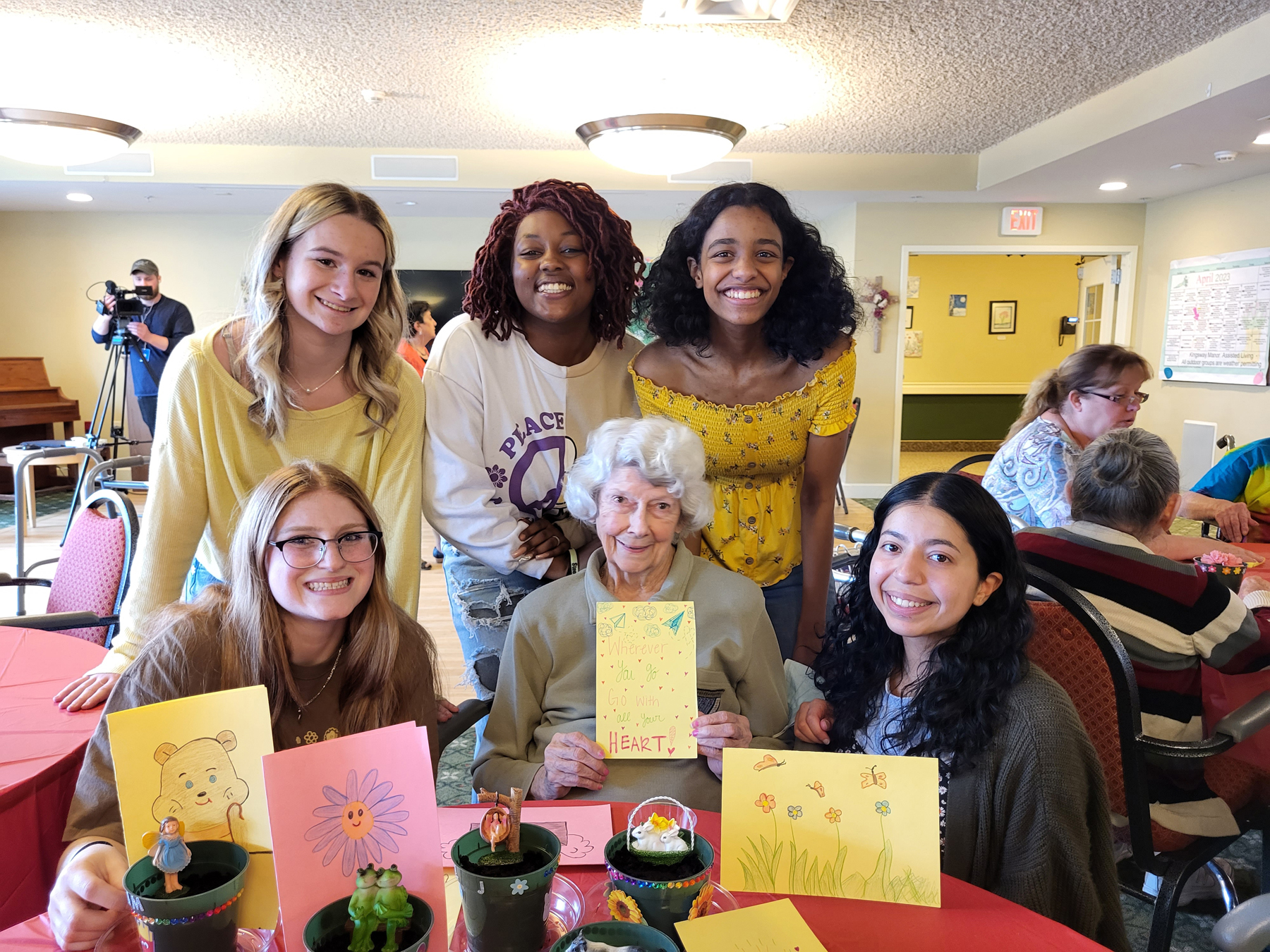 Students (back row) Abigail Donnelly, Sanai Tucker, Jasmine Brown and (front row) Ayla Cianfarani and Alisha Hamdani with Janet, Kingsway resident.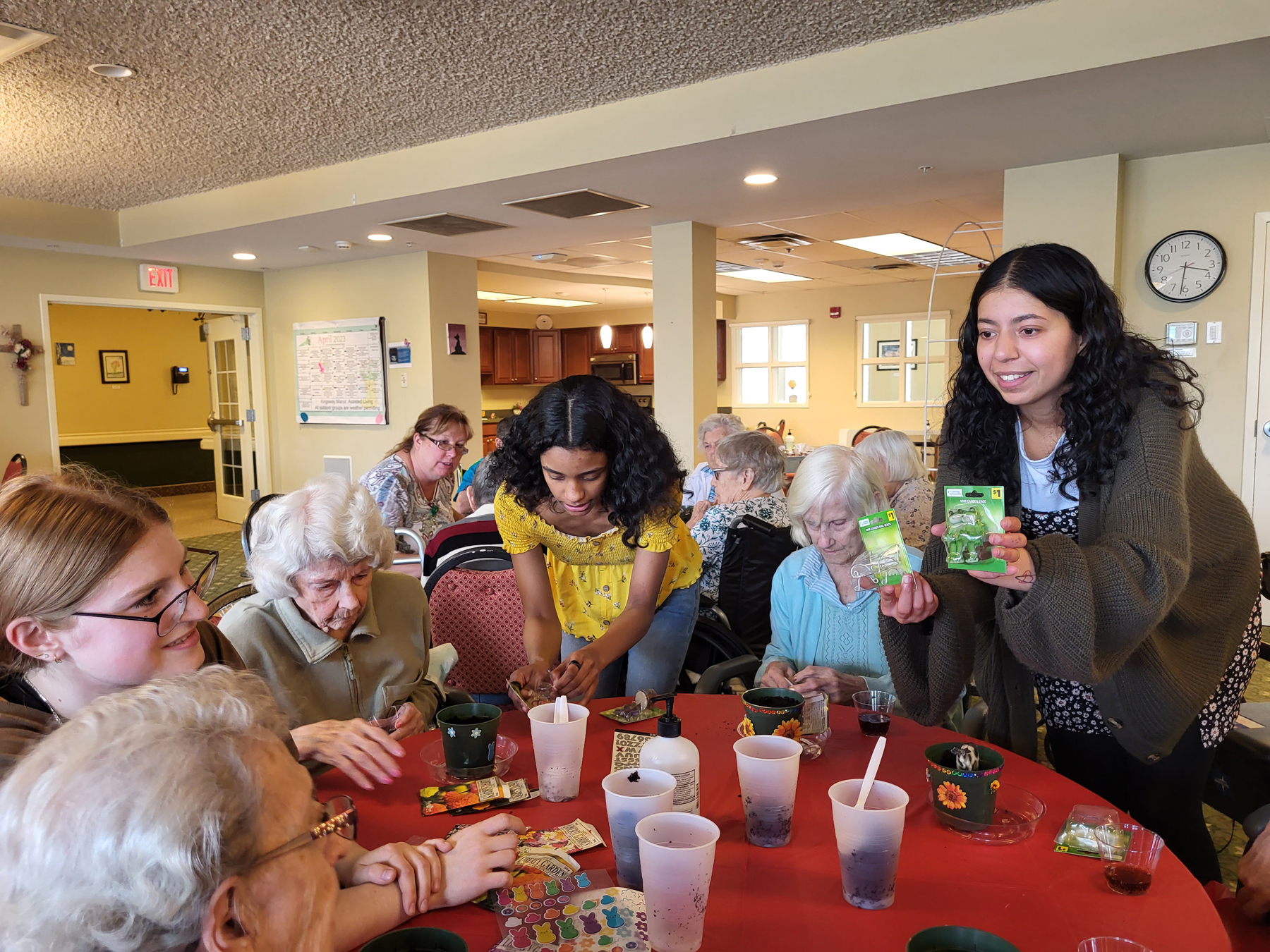 Jasmine Brown, a Human Services major, was excited to plant flowers with the residents. "I have definitely enjoyed working on this project," she said. "It feels personal because the flowerpots are something for them to have afterward and to look at. Hewitt's was so generous in donating what we needed for this project. Working with the staff at Kingsway was great." Hewitt's Garden Center in Glenville donated the flower seeds, pots, and soil. The students also collected donations and brought a large gift basket filled with crossword puzzles and art supplies.
Renee Markle, Director of Resident Engagement at Kingsway Community, welcomes students with open arms. "Our residents absolutely love working with students" she said. "It is important for our residents to be involved in community events to share their knowledge and experience with the next generation. Intergenerational programming is so important for both our elders and students because of the connections made by working together." She added that Kingsway has a long history of working with SUNY Schenectady students, through field-related projects and internships, as well as through Career Services and the recruitment of graduates as Kingsway staff.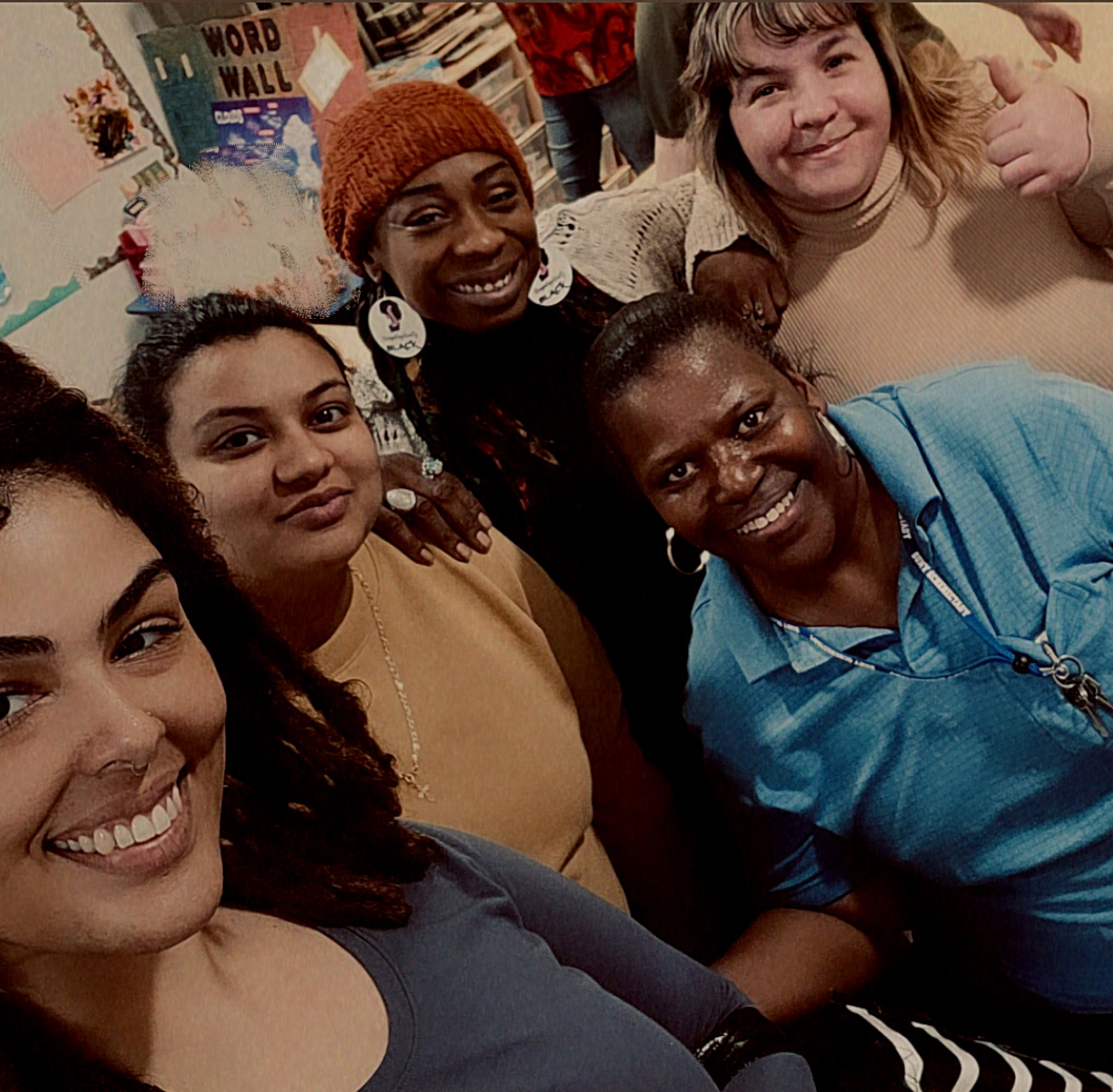 NaTaiza Taylor Cowan, Ayman Waris, Chinema BeSong, Marissa Gonzalez, and Mary Pimble at the YWCA Childcare Center.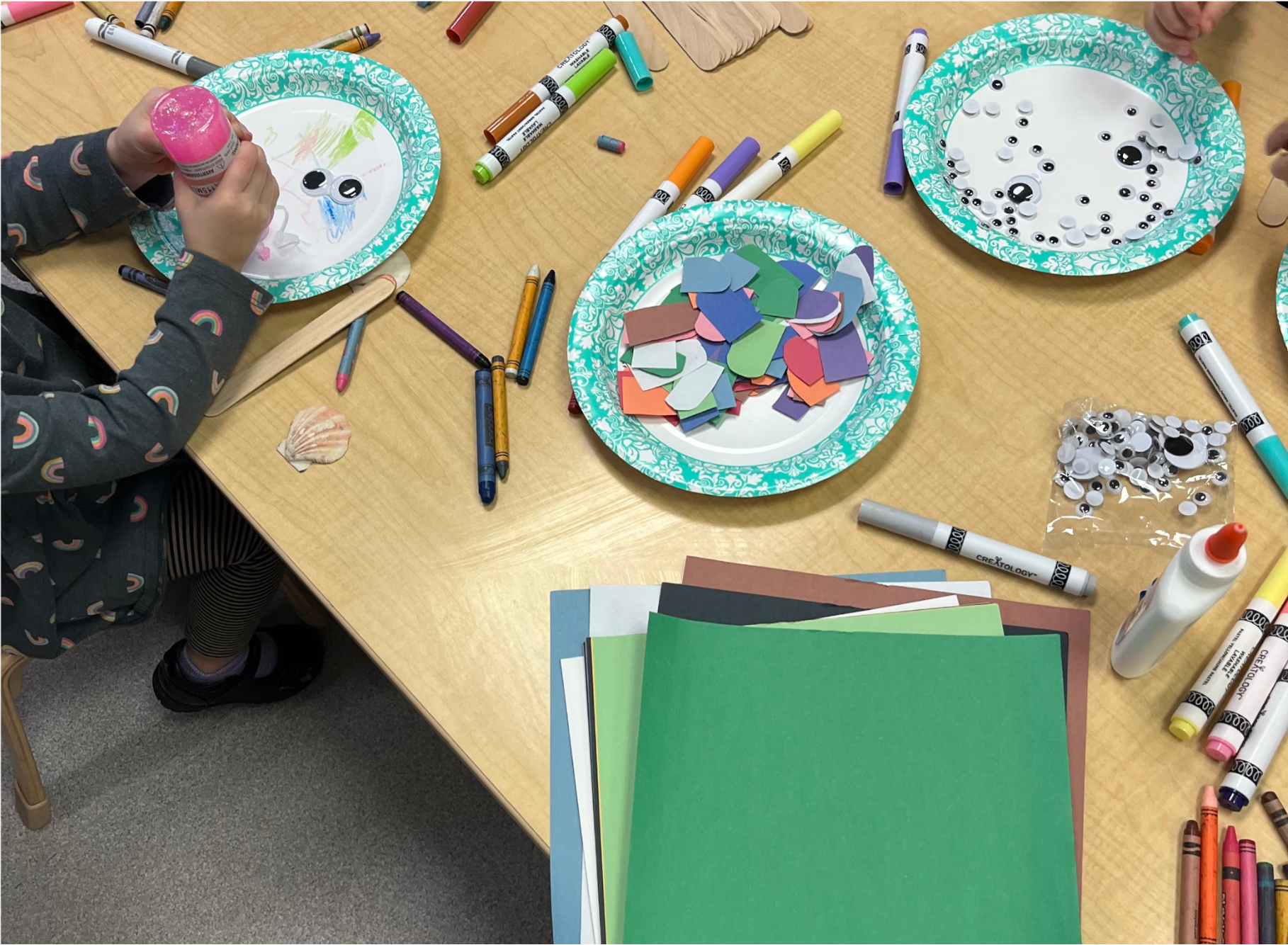 Marisa Gonzalez, Human Service major, enjoyed engaging with the 3- and 4-year-olds at the YWCA. "We asked them, 'How do you picture the ocean?' and then created an underwater sea life aquarium with paper plates and underwater creatures," she explained. "In addition to working with the kids, I feel like I really learned more about communication and seeing other people's perspectives as far as our student group goes."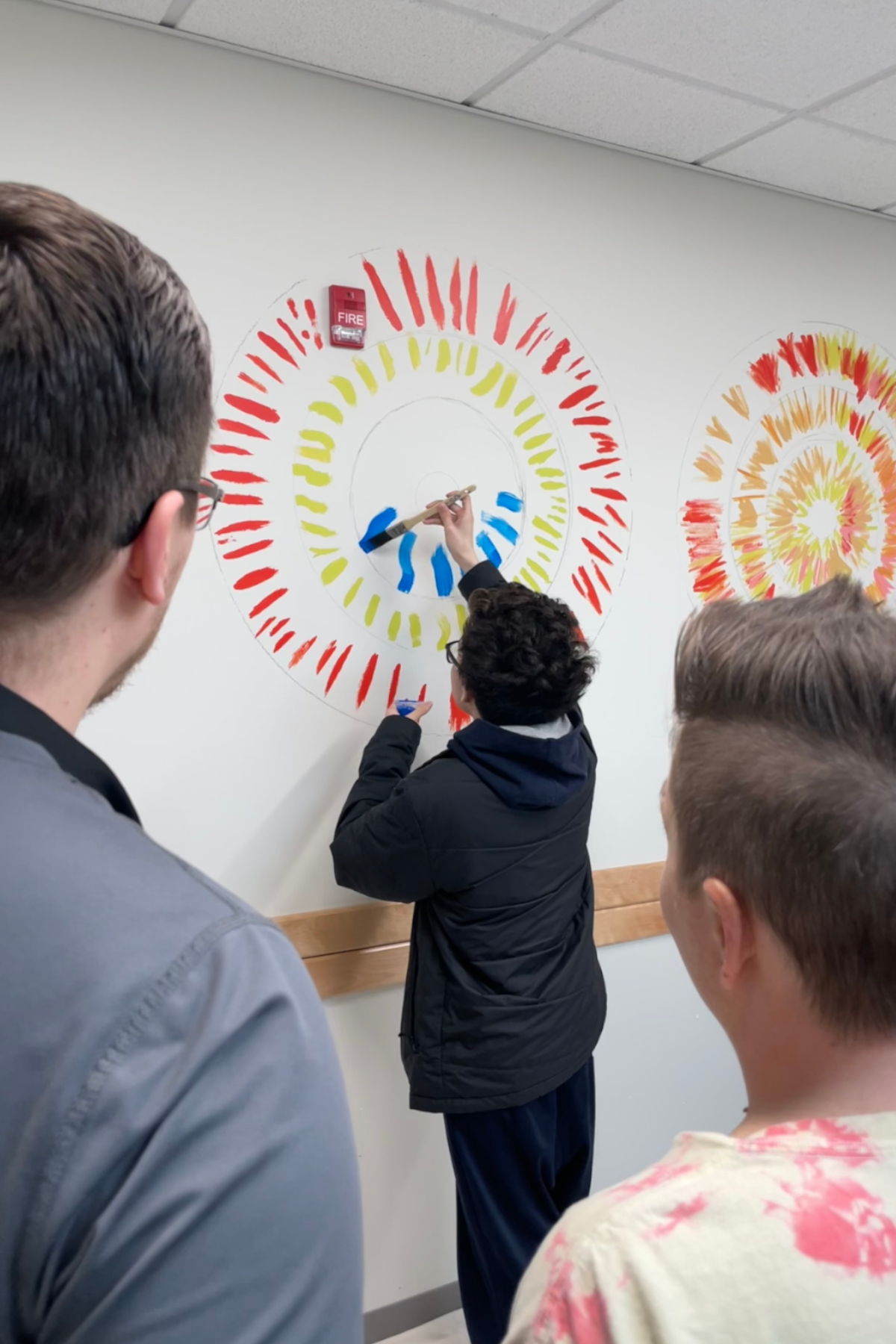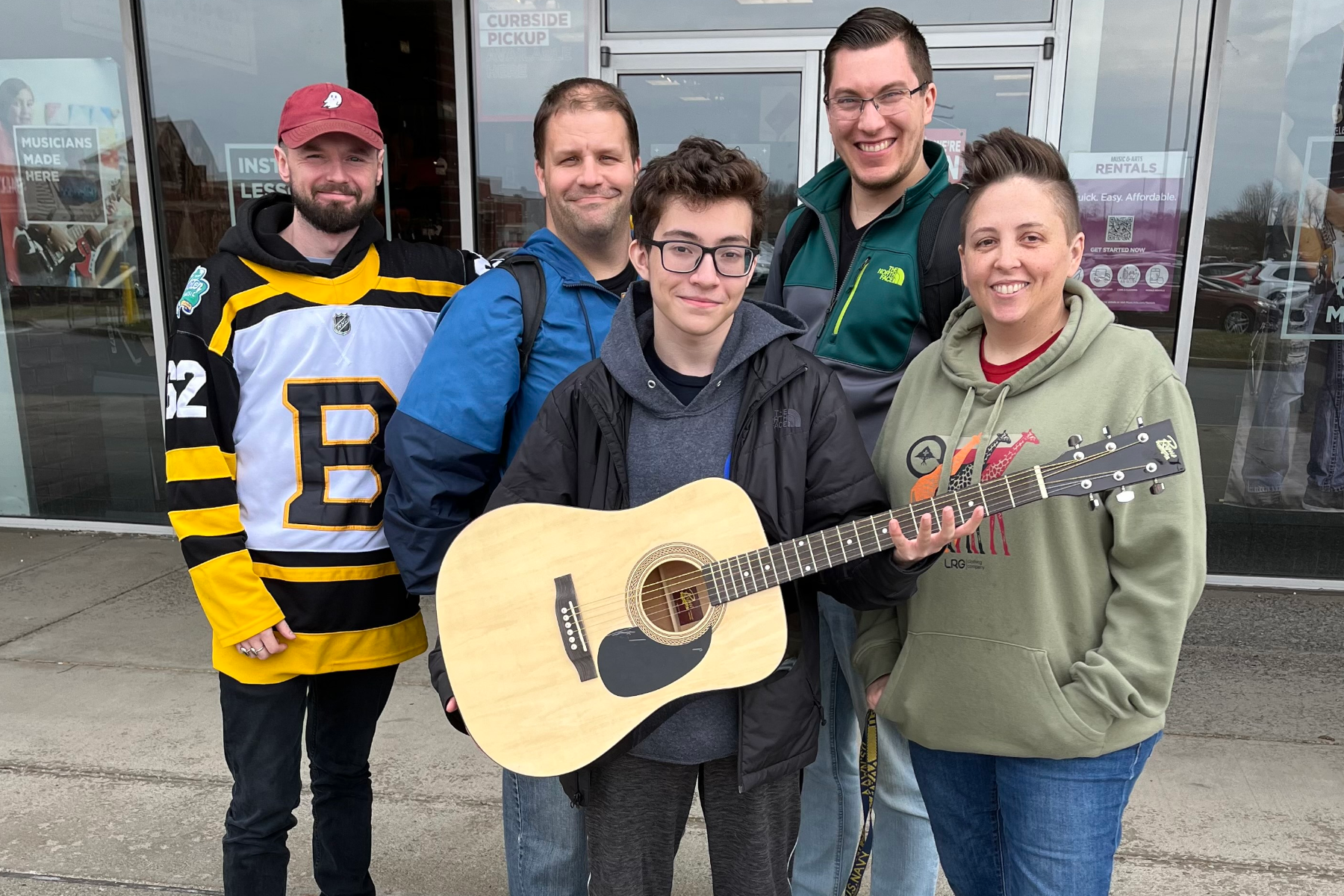 Andrew Steenburgh, Bryan Cerny, Zac Sanocki, Kerri Downey, and Jahdiel Camacho getting ready to go to New Choices with a new guitar.
The new music and meditation room at New Choices represents not only a creative space for clients, but also a meaningful collaboration for the students.
"Since the outset of this project, we have thoroughly enjoyed coming together and combining our unique talents to create a well-deserved therapeutic space for New Choices clients," said Bryan Cerny, Human Services and Chemical Dependency Counseling major. "In the music and meditation Room, clients can express themselves creatively through music, read a book, or take a minute to themselves after a particularly challenging day or session."
Every spring and fall, students in Professor's Adamany's class choose various organizations with which to partner, develop plans for their projects, and fund raise/seek donations for necessary supplies. They continue to impress her each semester. "These students inspire me and have contributed and learned so much about their community through their service learning projects," she shared.