From Pumpkins and Pencils to Personal Care Items and Perfume: Sociology Students Collect Items for Local Agencies/Schools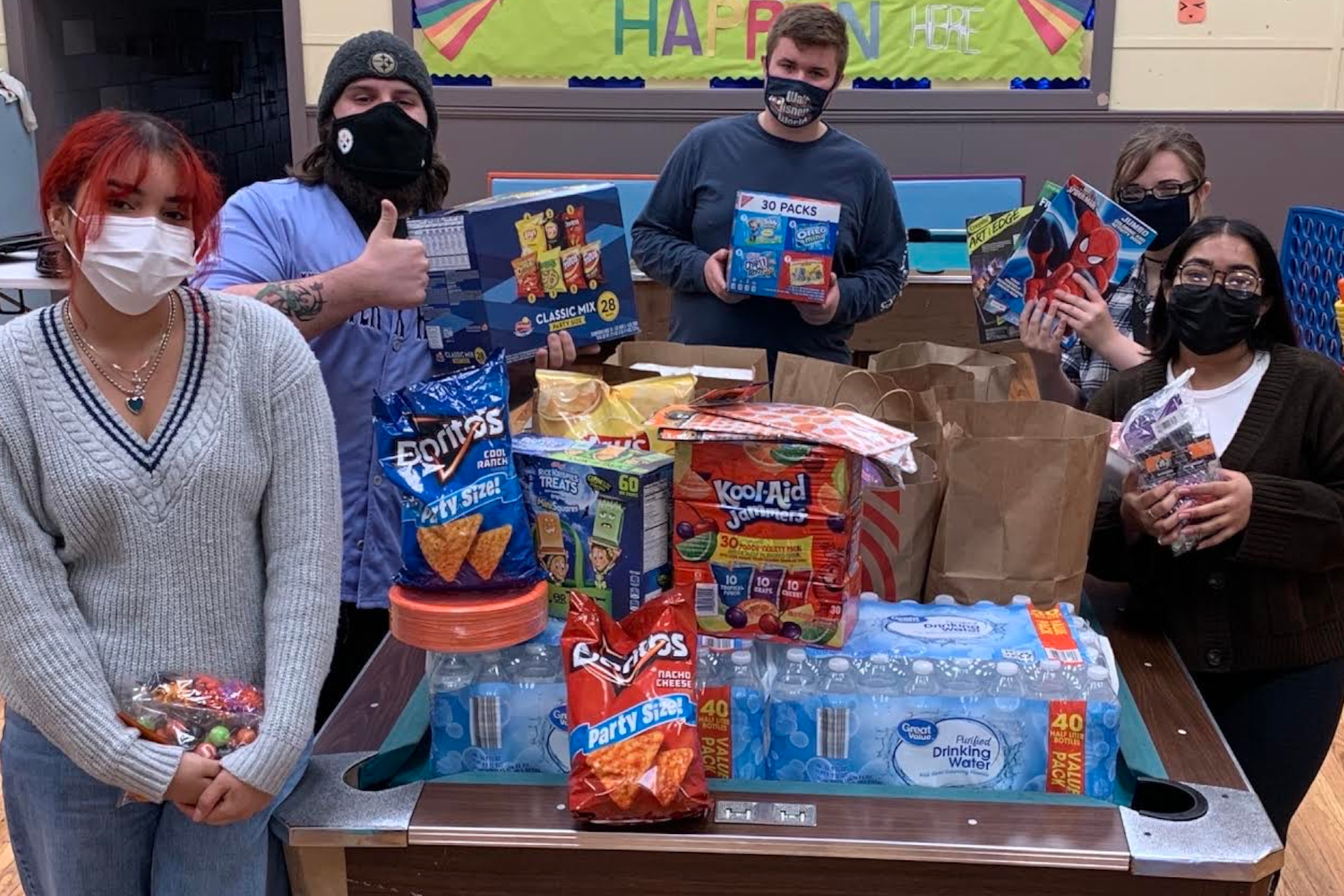 11/11/2021
Last week, Gabriella Jones went shopping for perfume and haircare products, but she wasn't buying anything for herself. She and other students taking Professor Renee Adamany's Sociology 127: Interpersonal and Group Dynamics course were buying things to include in goodie bags they're putting together for the girls who participate in the afterschool program at Girls Inc. in Schenectady.
Bracelets, paints, crafts, pencils, erasers, and other school supplies will also be in the bags that the SUNY Schenectady students plan to deliver to Girls Inc. outside in the parking later this week as part of their Service Learning project.
The bags will be a big surprise. Gabriella, a Human Services major and the group's leader, knows the impact they can have.
"I remember when I was younger and we went on a field trip and they had special bags for us," she said. "I was so excited to get one. I know this is something they won't forget."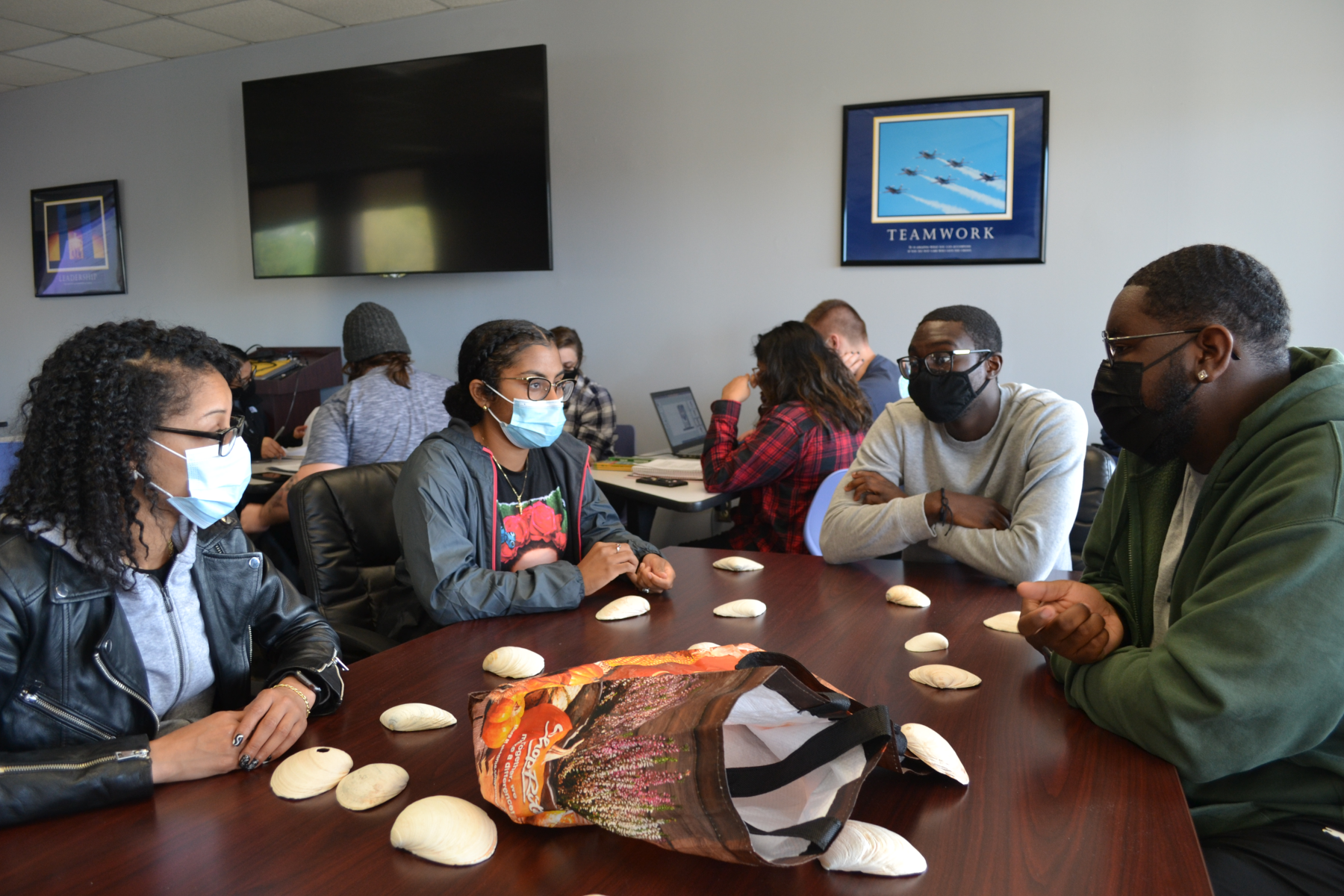 Her group, which also includes Frances Rivera, a Human Services major; Eddie Obeng, a Liberal Arts: Communications major; and Markai Bland, a Liberal Arts: Psychology major, collected bottles and cans for the past month and used the money to purchase the items for the gift bags. They contacted the agency, talked to the director, arranged for the service learning project and then developed a plan and timeline that Professor Adamany reviewed.
The key to all of it is learning how to communicate with other students in the group and with directors of the local agencies and schools their projects are benefitting. Gabriella explained the dramatic shift in her communication style that has already happened just during the fall semester, her first at the College.
"Before I took this class, it was hard for me to give people eye contact and I got nervous and would stutter," she said. "But we learn verbal and nonverbal communication techniques, and I can talk to a wide variety of people now without getting nervous."
In addition to Girls Inc., students are also completing Service Learning projects for:
Rotterdam Boys & Girls Club (Collected snacks, drinks, craft supplies, coloring books and candy for their Halloween party and they are conducting a bottle drive for their Thanksgiving party.)
New Choices Recovery Center (Assembling individuals bags with personal care items and scarves/conducting an art class via Zoom.)
YWCA NorthEastern NY (Collected bottles, cans, and donations to purchase sheets, towels and pillows.)
Dr. Martin Luther King School Elementary School (Delivered donated pumpkins to youngsters who then decorated them in school/Gave children bags with books. SUNY Schenectady students will then read the books to them via Zoom.)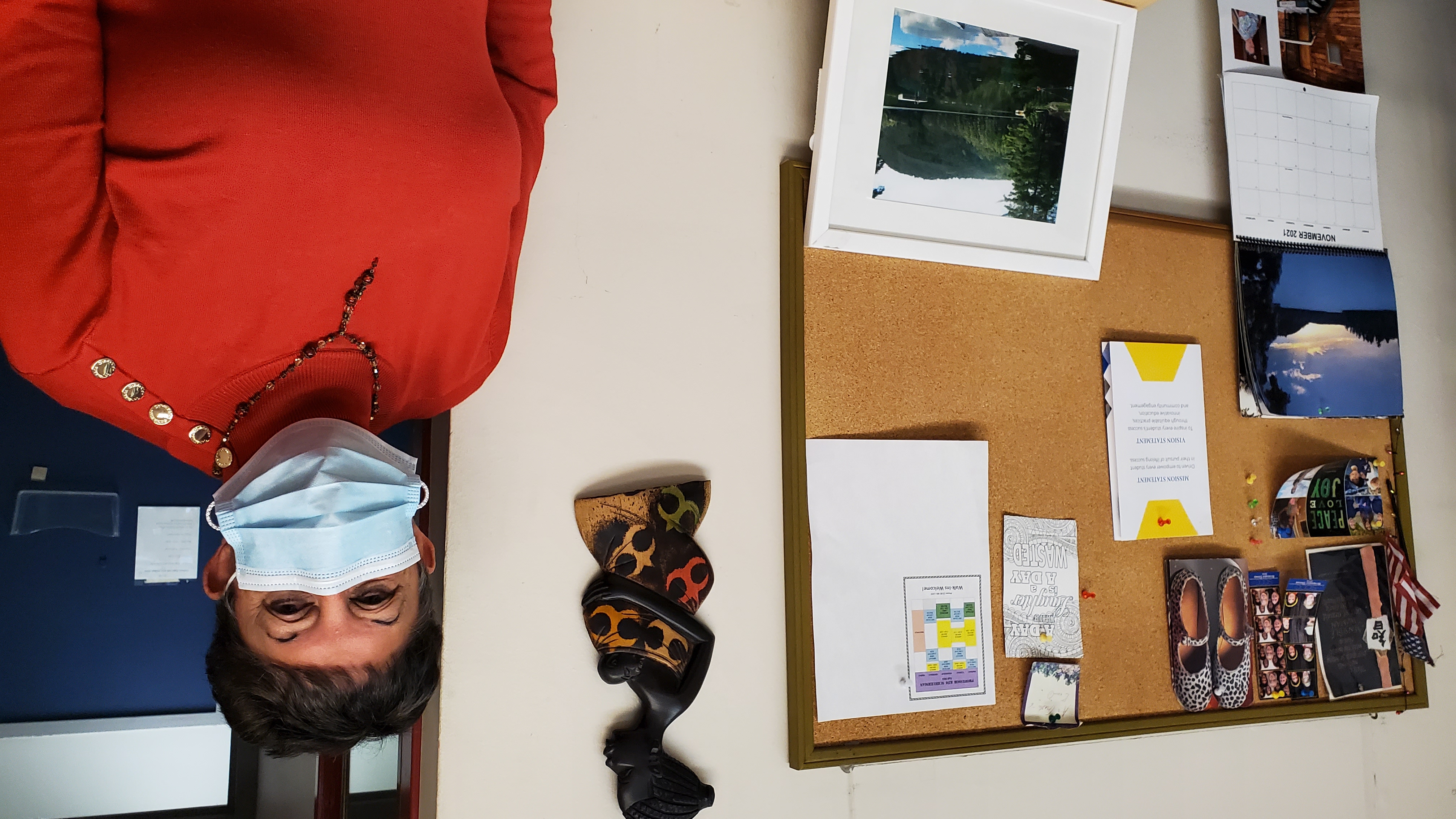 Professor Adamany, of the Division of Liberal Arts, has taught the class for the past 17 years and Service Learning has always been part of it.
"They learn how to work in a team, develop their leadership skills, and they are learning how to operate professionally," she explained.
Students are also building up their resumes and can include service learning as community service activities on scholarship applications and on college applications when they transfer on for their bachelor's degree. She added that she also collaborates with Professor Matt Farron of the Division of Business, Criminal Justice and Law, whose students help to market the service learning projects for donations.
For Dan Petrillo, a Liberal Arts: Communications major who led the group working with the Rotterdam Boys & Girls Club, the project was an excellent experience. "I love so much about this project. I loved speaking with Julie at the Rotterdam Boys & Girls Club. I loved getting to know my group members. I loved working cohesively as a team. I loved the motivation and effort each member of the team put forth, and I loved that feeling you get when your efforts pay off for a worthy cause."