SUNY Schenectady and Ellis Medicine Collaboration Will Change Landscape of Healthcare Employment Opportunities and Nursing Education in the Capital Region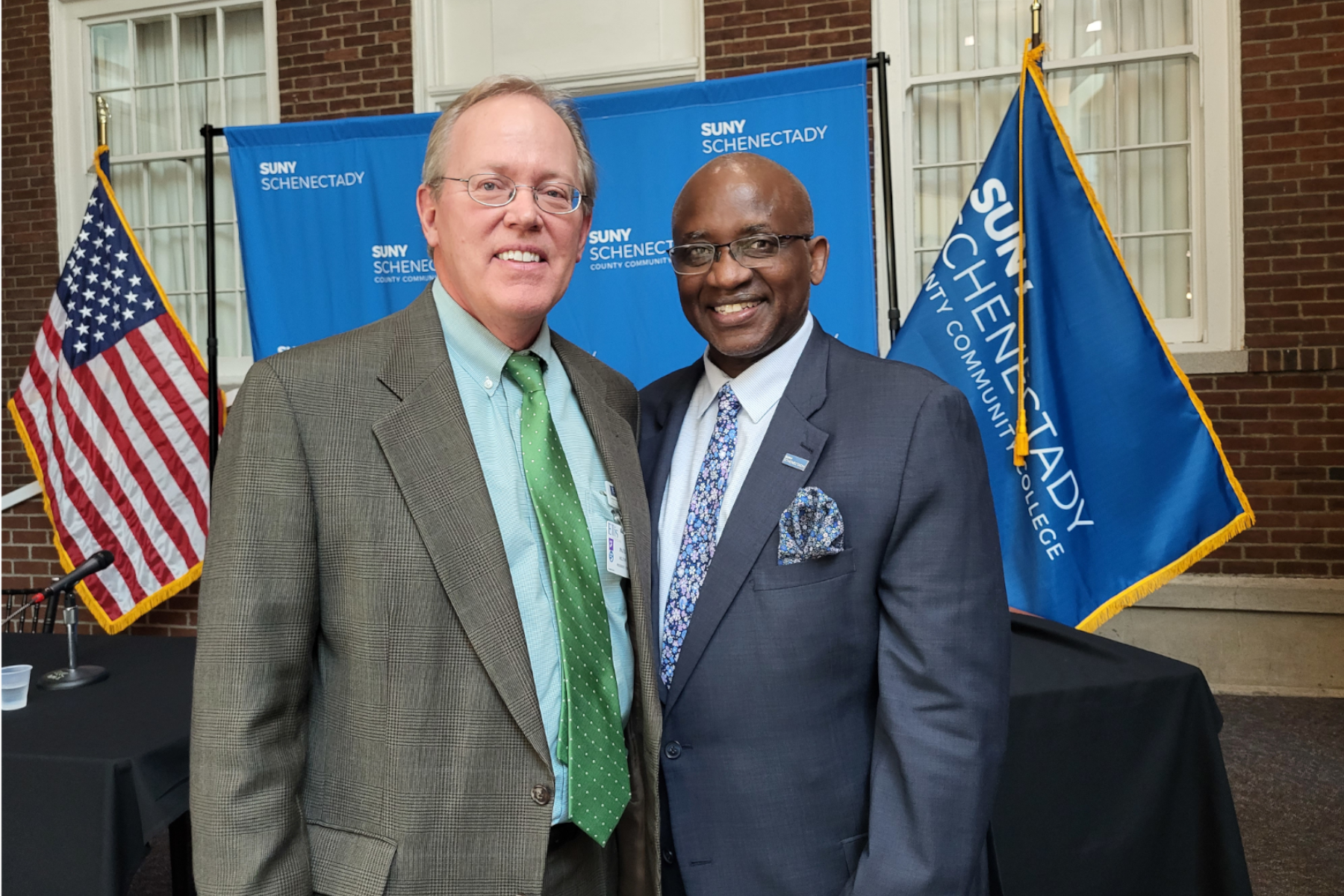 3/20/2023
New pathways to employment in the fast-growing healthcare field and a pipeline to education in nursing are being created by two pillars of higher education and healthcare in the Capital Region. SUNY Schenectady and Ellis Medicine have joined together to design new initiatives and avenues to employment at Ellis Medicine for qualified SUNY Schenectady graduates and provide students with the foundation to further their education at Ellis' Belanger School of Nursing. Officials from the College and Ellis Medicine signed an agreement today, outlining the new partnership that provides more access and opportunities for those interested in careers in healthcare.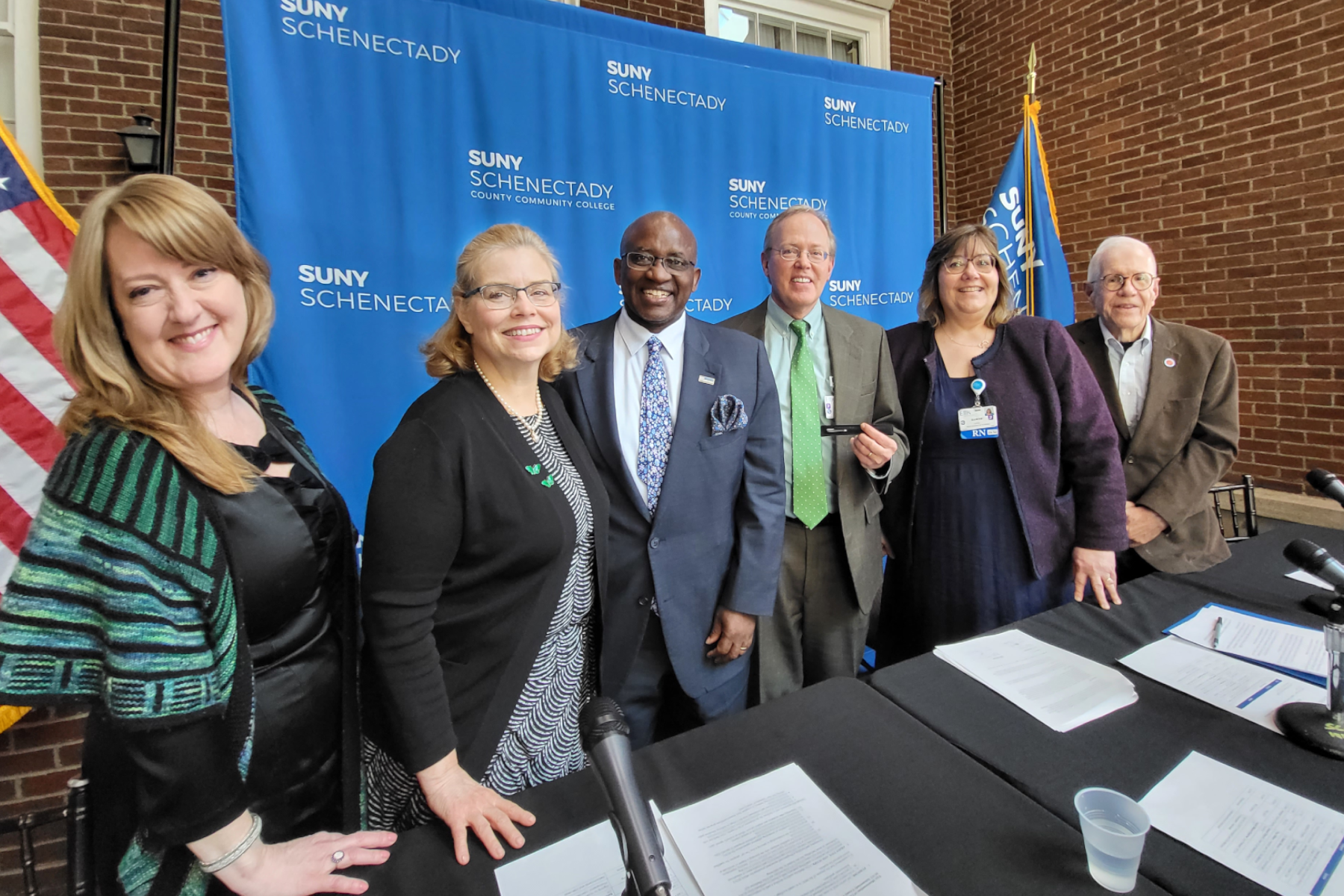 Sarah Wilson-Sparrow, Vice President of Workforce Development and Community Education, SUNY Schenectady; Ann Fleming Brown, Board of Trustees Chair, SUNY Schenectady; Dr. Steady Moono, President, SUNY Schenectady; Paul Milton, President and CEO, Ellis Medicine; Dr. Dawne Olbrych, Dean, Belanger School of Nursing – Ellis Medicine; and Gary Hughes, Majority Leader, Schenectady County Legislature
According to the U.S. Bureau of Labor Statistics, "…overall employment in healthcare occupations is projected to grow 13 percent from 2021 to 2031, much faster than the average for all occupations, resulting in 2 million new jobs over the decade. About 1.9 million openings each year, on average, are projected to come from growth and replacement needs." Through the new agreement, Ellis Medicine will be able to fill much-needed positions with qualified SUNY Schenectady graduates. While they are studying at the College, students in degree and certificate programs, including those in the Health Studies certificate program, will gain invaluable skills and on-the-job experience through newly designed co-op learning initiatives and/or internships through Ellis Medicine.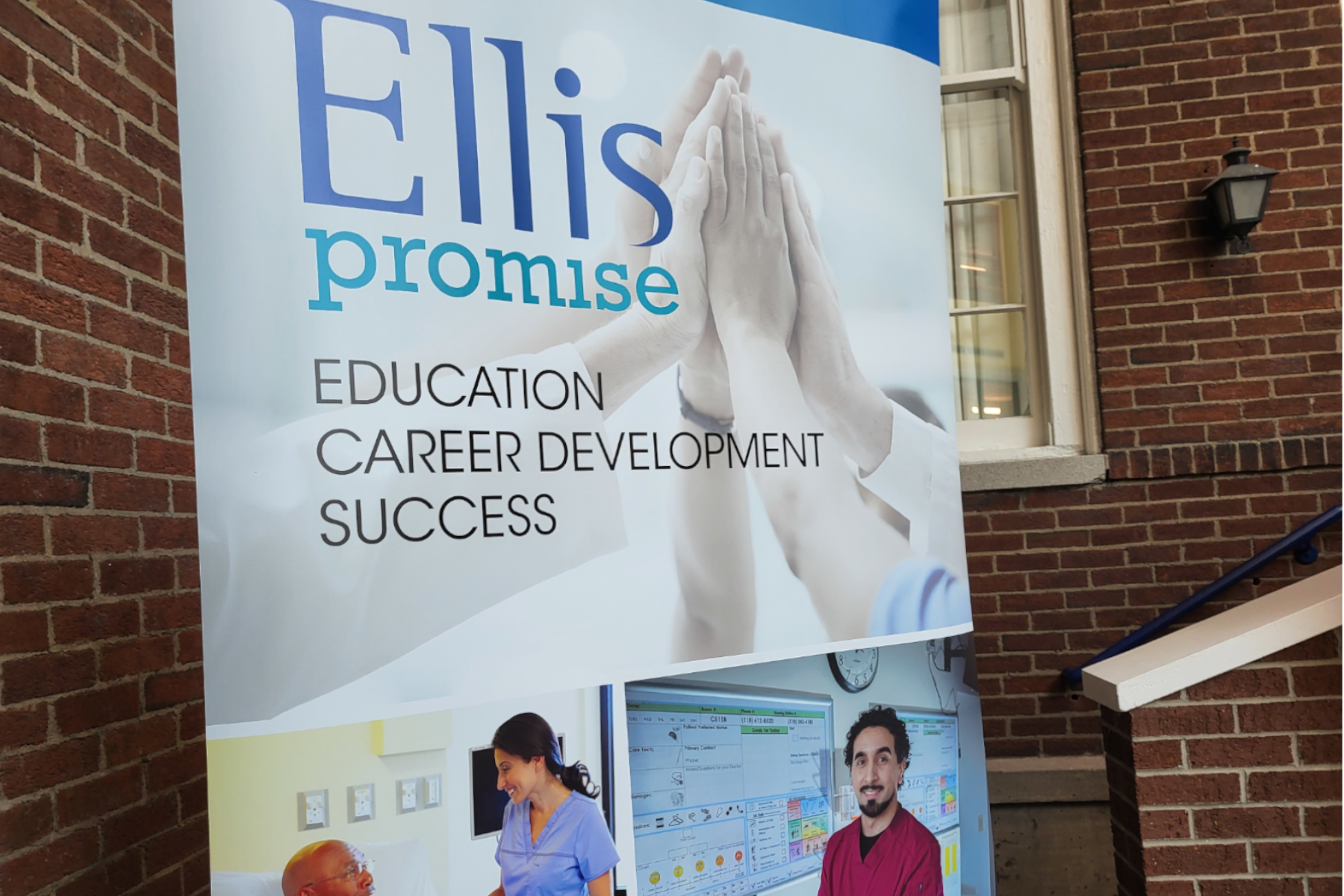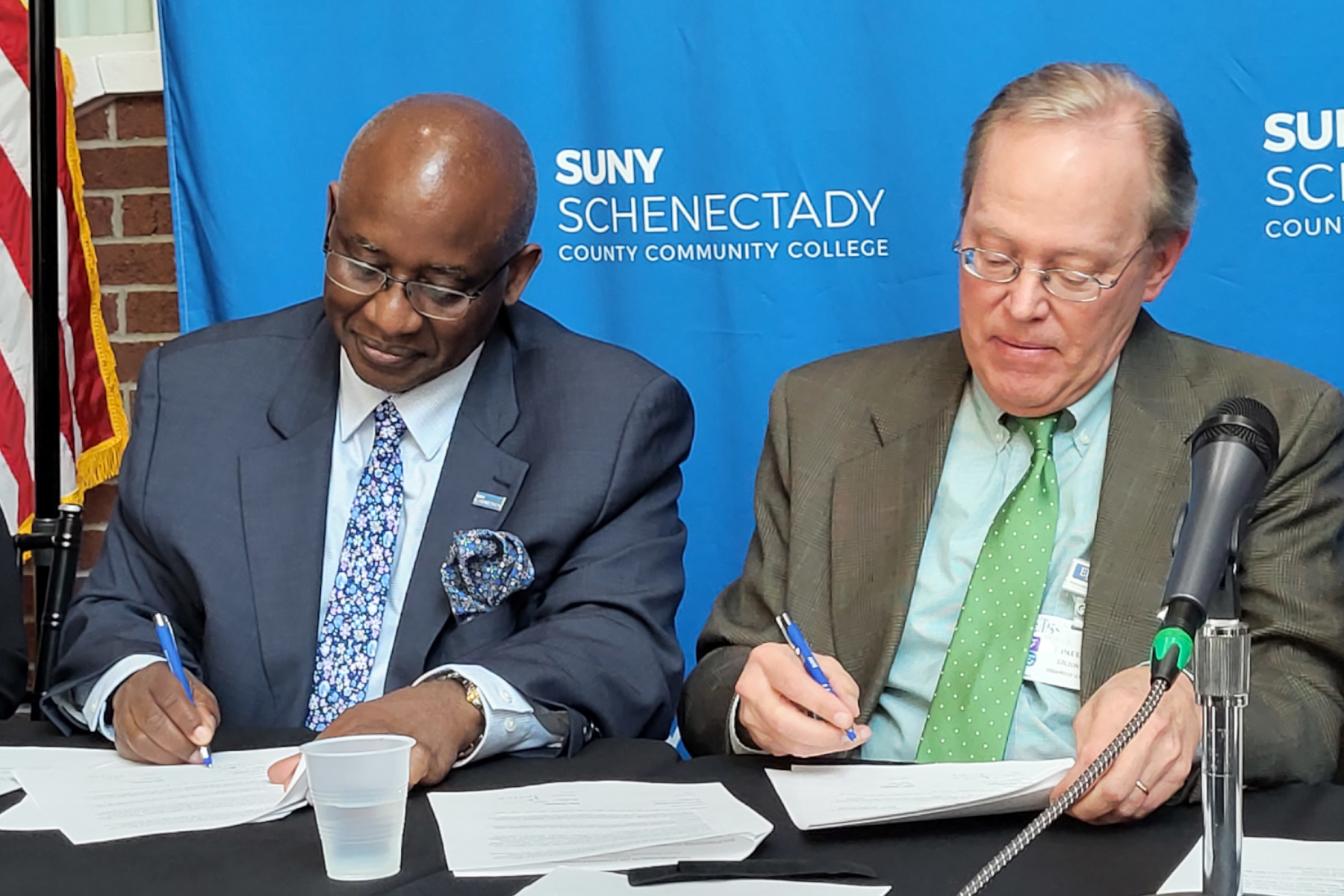 Dr. Steady Moono, President of SUNY Schenectady, described the College's collaboration with Ellis Medicine as transformational. "Our new collaboration with Ellis Medicine will transform the lives of our students and graduates by preparing them for meaningful careers in healthcare through new co-ops and internships and then laying out a roadmap for them to employment with Ellis Medicine," he said. "We are setting students and graduates up for success and filling a need for qualified healthcare professionals in the community at the same time. Ellis Medicine is known for excellent care, compassion, and a commitment to serving patients and their families. SUNY Schenectady is proud to collaborate with them on this new program."
"Students in SUNY Schenectady's many health care programs are perfect candidates for direct admission to our Belanger School of Nursing," said Paul Milton, Ellis President & CEO. "Other SUNY Associate degree programs align perfectly with our many needs at Ellis. And it's not just patient-facing, patient-care jobs. There are opportunities in a range of departments, from IT to food services, from human resources to finance. Ellis operates very much like a city, and our various needs are your job opportunities. I want every SUNY Schenectady student to know: There is a job, and a future, for you at Ellis Medicine."