SUNY Schenectady Partners with Brown School on Early College Program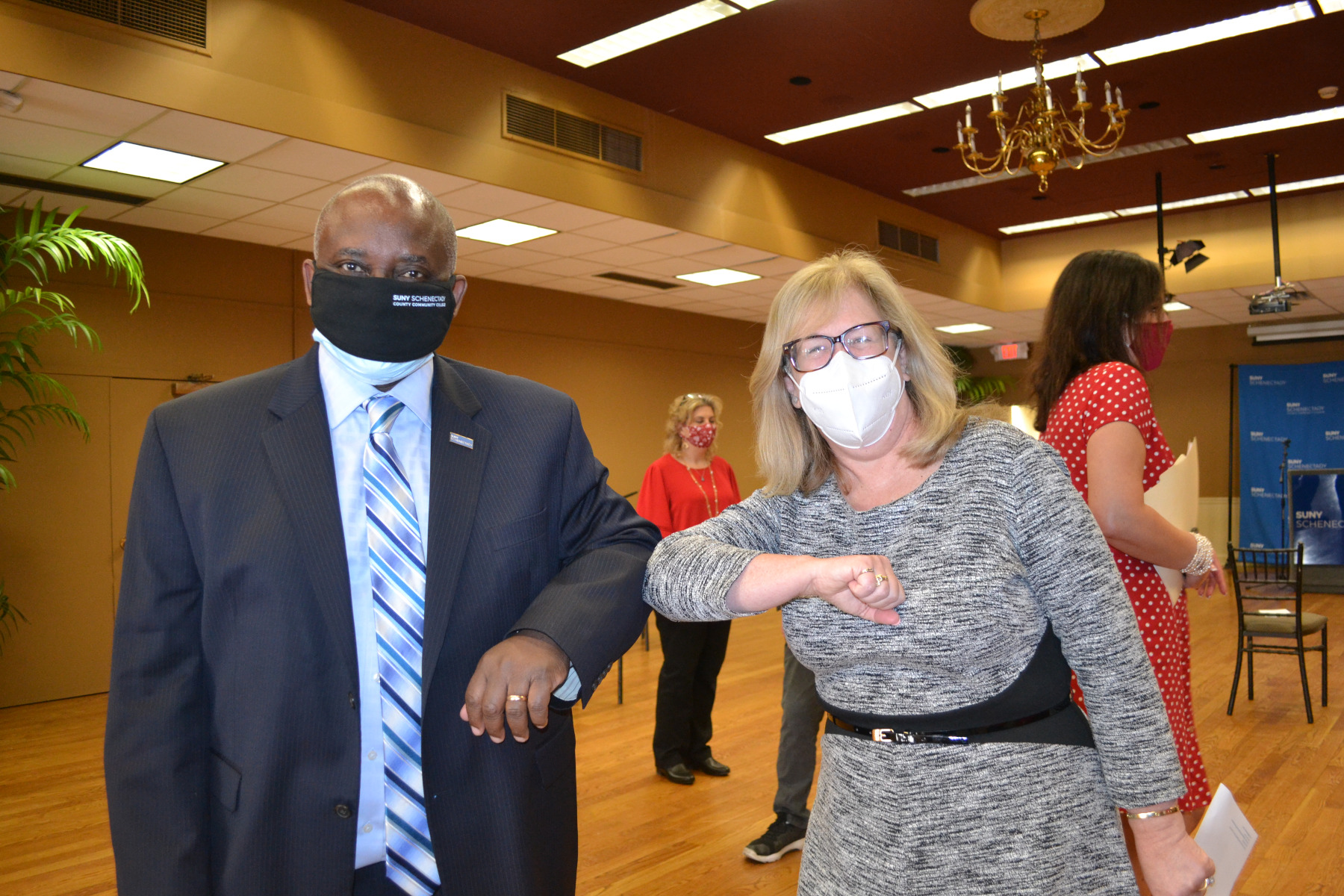 4/07/2021
Students at Brown School can earn college credits and an associate degree while still in high school through a new Early College partnership with SUNY Schenectady. This is the first college partnership for Brown School, a K-12 private school located in Schenectady. SUNY Schenectady has other Early College program partnerships with local high schools.
Students in 10th and 11th grades began taking SUNY Schenectady courses online this spring. Students who will begin ninth grade this fall will be able to start on their path toward earning an associate degree. They will take advanced high school and college course work at Brown School in 9th and 10th grades and then take courses on the SUNY Schenectady campus during their junior and senior years.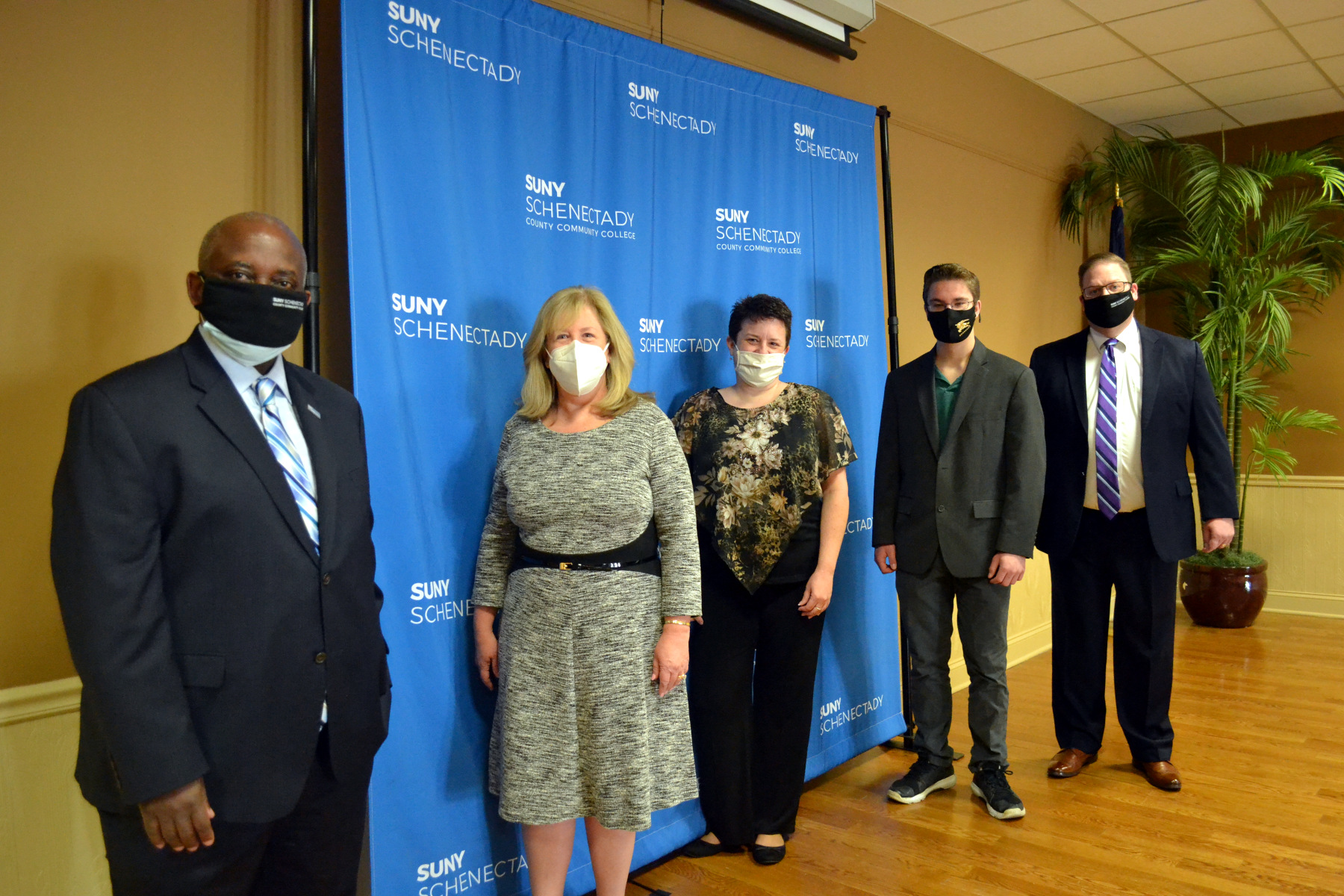 Dr. Steady Moono, President, SUNY Schenectady; Patti Vitale, Head of School Brown School; Teresa Burke, Director of Upper School, Brown School; Owen Morley, 11th-Grade Student, Brown School; Dr. David Clickner, Interim Vice President of Academic Affairs, SUNY Schenectady.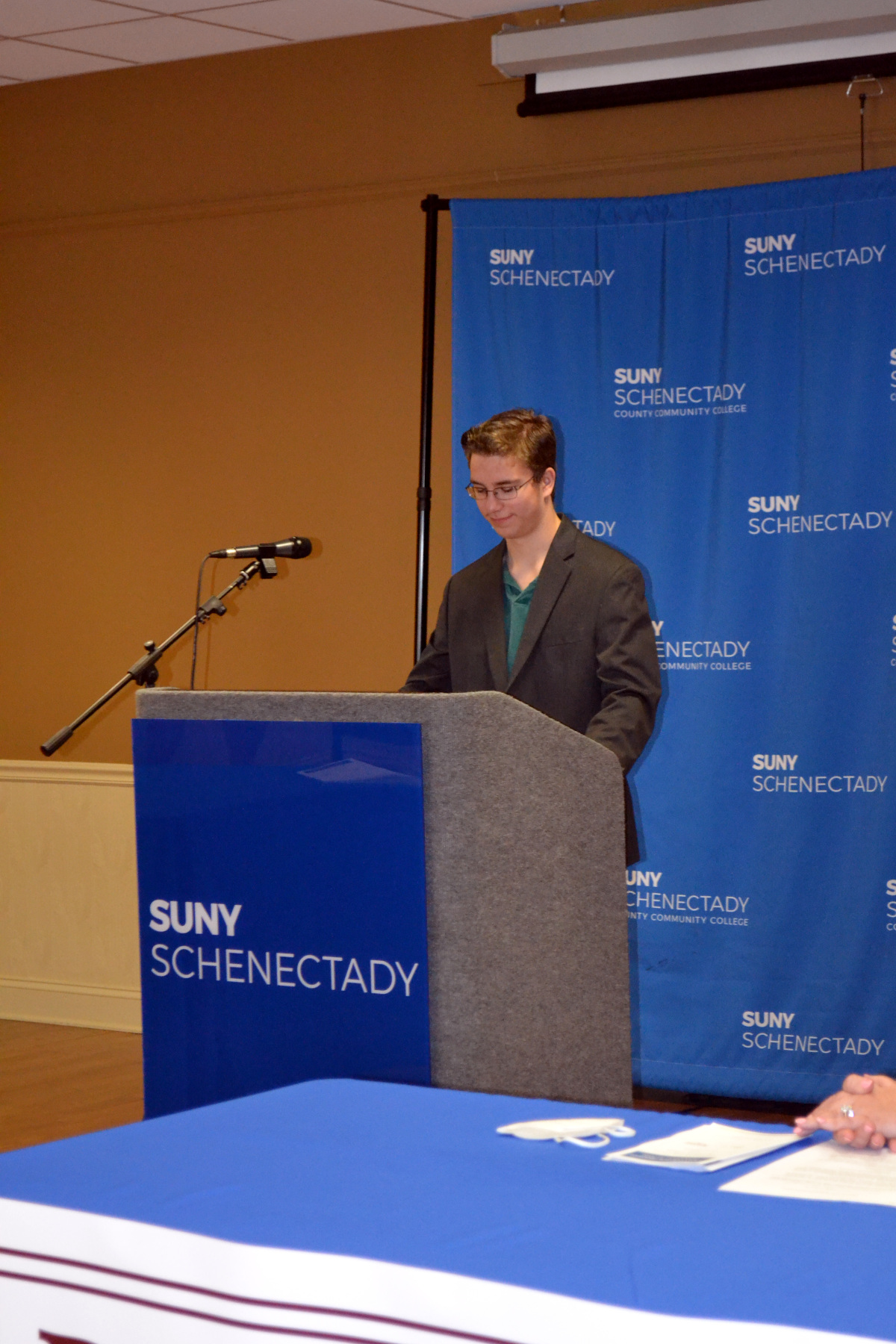 Owen Morley, a student at Brown School, is already taking a SUNY Schenectady art course.
The new partnership enables these students to earn between 48 and 60 credits toward an associate degree while they are still in high school. SUNY Schenectady tuition, books and supplies will be covered by the cost of attendance at Brown School.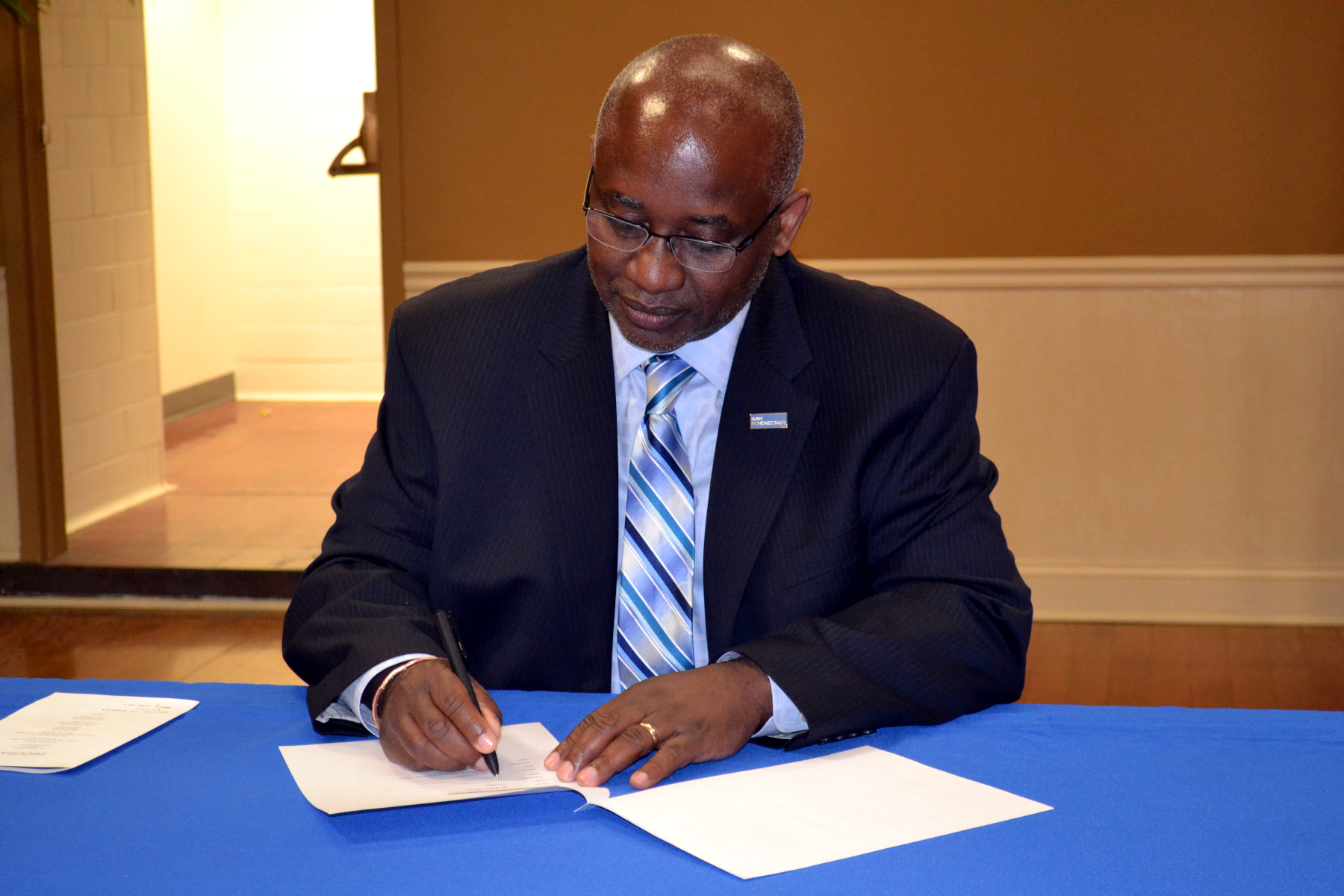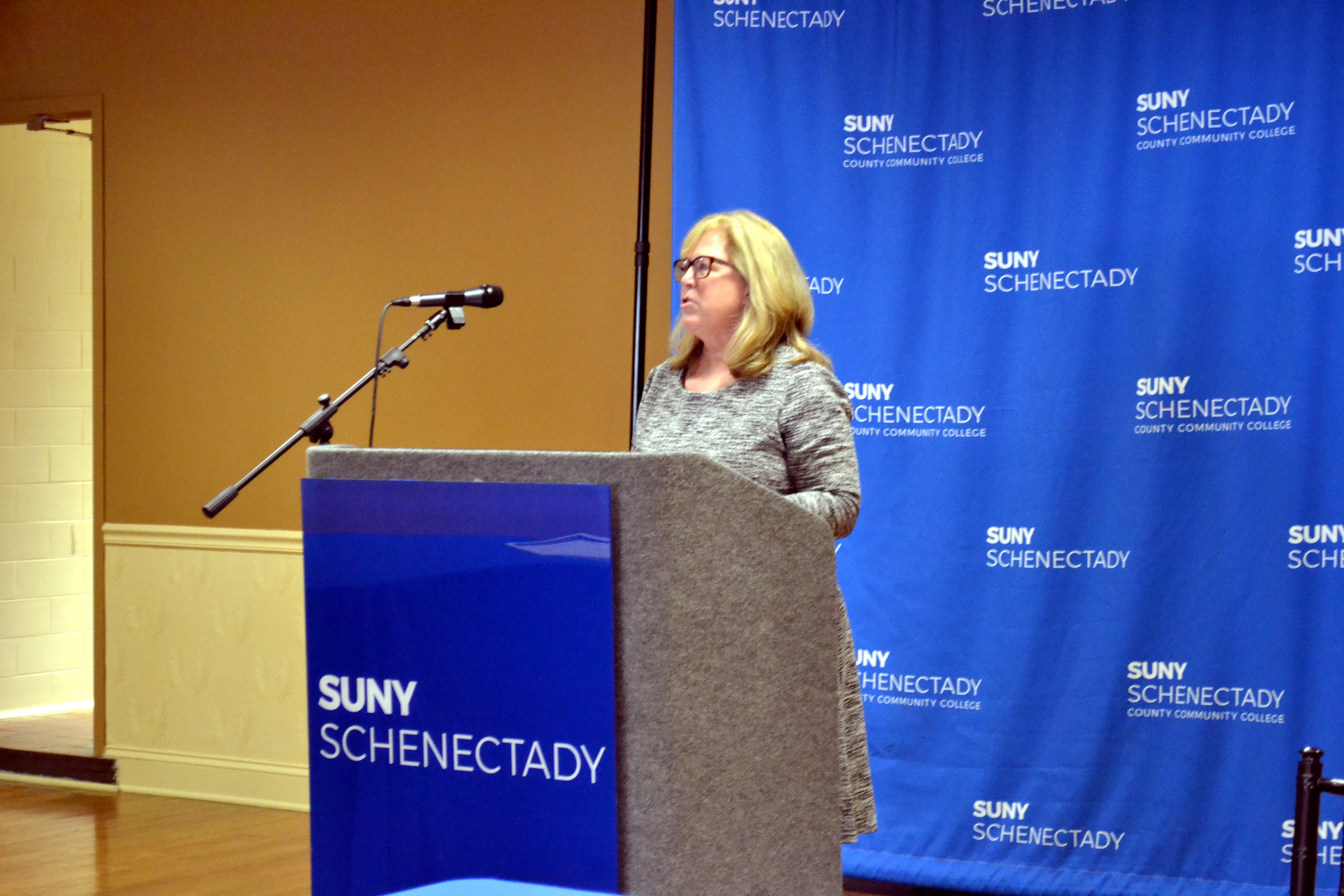 Officials from both institutions recently signed an MOU outlining the new partnership.
Dr. Steady Moono, President of SUNY Schenectady, noted that the College is pleased to have Brown School students among its student population and to form a relationship with the school, which has a long history in the city of Schenectady.
"Students at Brown School can now jumpstart their college careers while they are still in high school because of our new partnership," Dr. Moono said.
"We are very proud to be able to offer them this early pathway for their college careers and this opportunity to earn their degrees at the same time they are earning their high school diplomas."
"Our newly formed partnership with SUNY Schenectady is game-changing on many levels. We are thrilled to partner with a cutting-edge college that has the ability to advance our students and improve the region through this new initiative."
"Our current high school students are embracing and enjoying this experience and we look forward to meeting new students who are interested in exploring this opportunity," said Teresa Burke, director of the middle and high school at Brown School.