Pamela McCall, Director of College and High School Partnerships, Selected for 2023 Hispanic Leadership Institute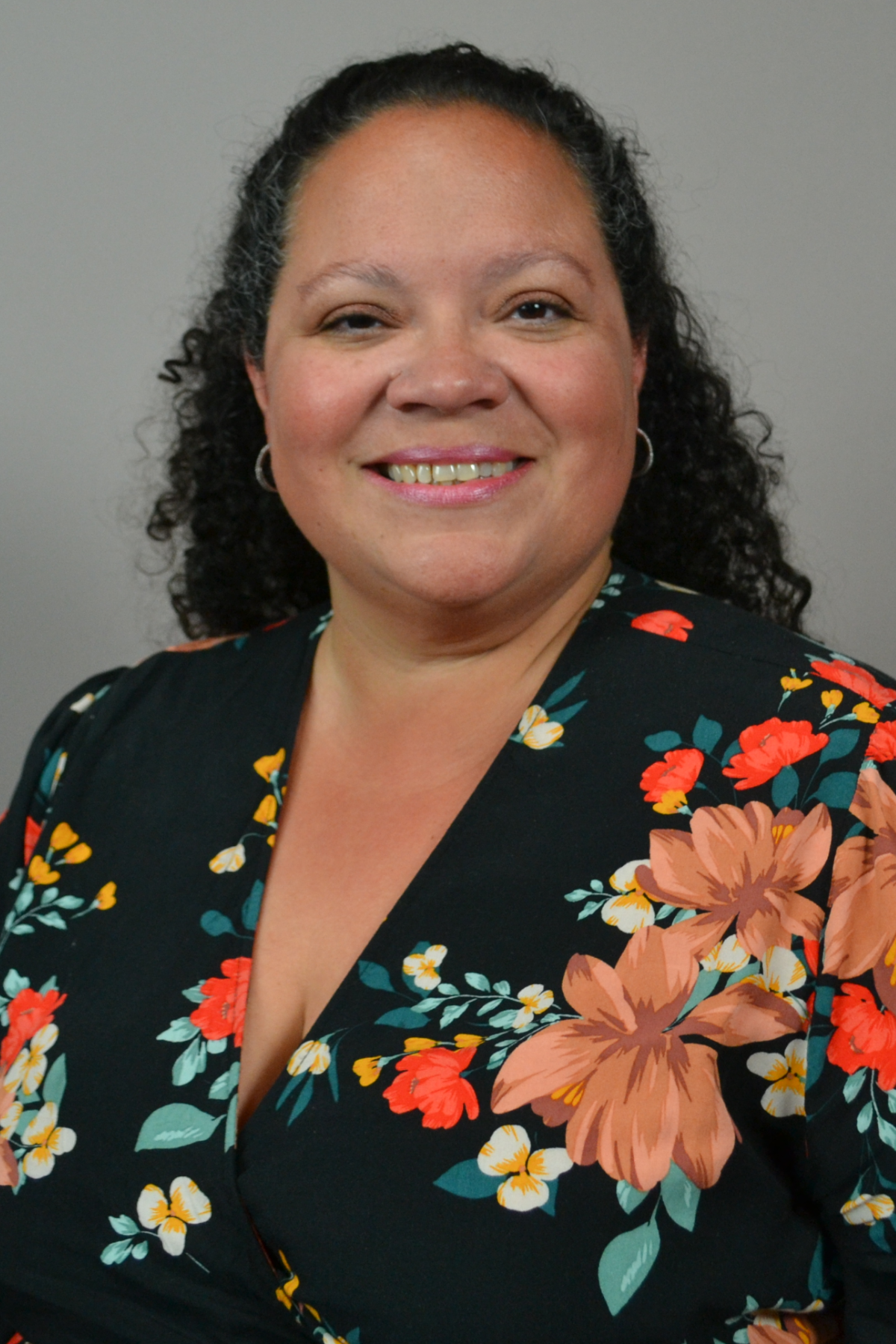 11/15/2022
Pamela McCall, Director of College and High School Partnerships at SUNY Schenectady, has been selected as a 2023 Hispanic Leadership Institute (HLI) Fellow. She is one of nine emerging Hispanic/Latinx leaders chosen for the HLI, a program within the SUNY Office of Diversity, Equity and Inclusion. HLI is a rigorous six-month experience for SUNY leaders of Hispanic descent that provides an opportunity to further develop higher education leadership skills and proficiencies. HLI fellows will participate in training sessions and webinars, engage in conversations with national and statewide Hispanic leaders, and use personal assessment tools. HLI creates a pipeline for professional opportunities across SUNY, and ensures alumni are networking and receiving ongoing support and mentorship.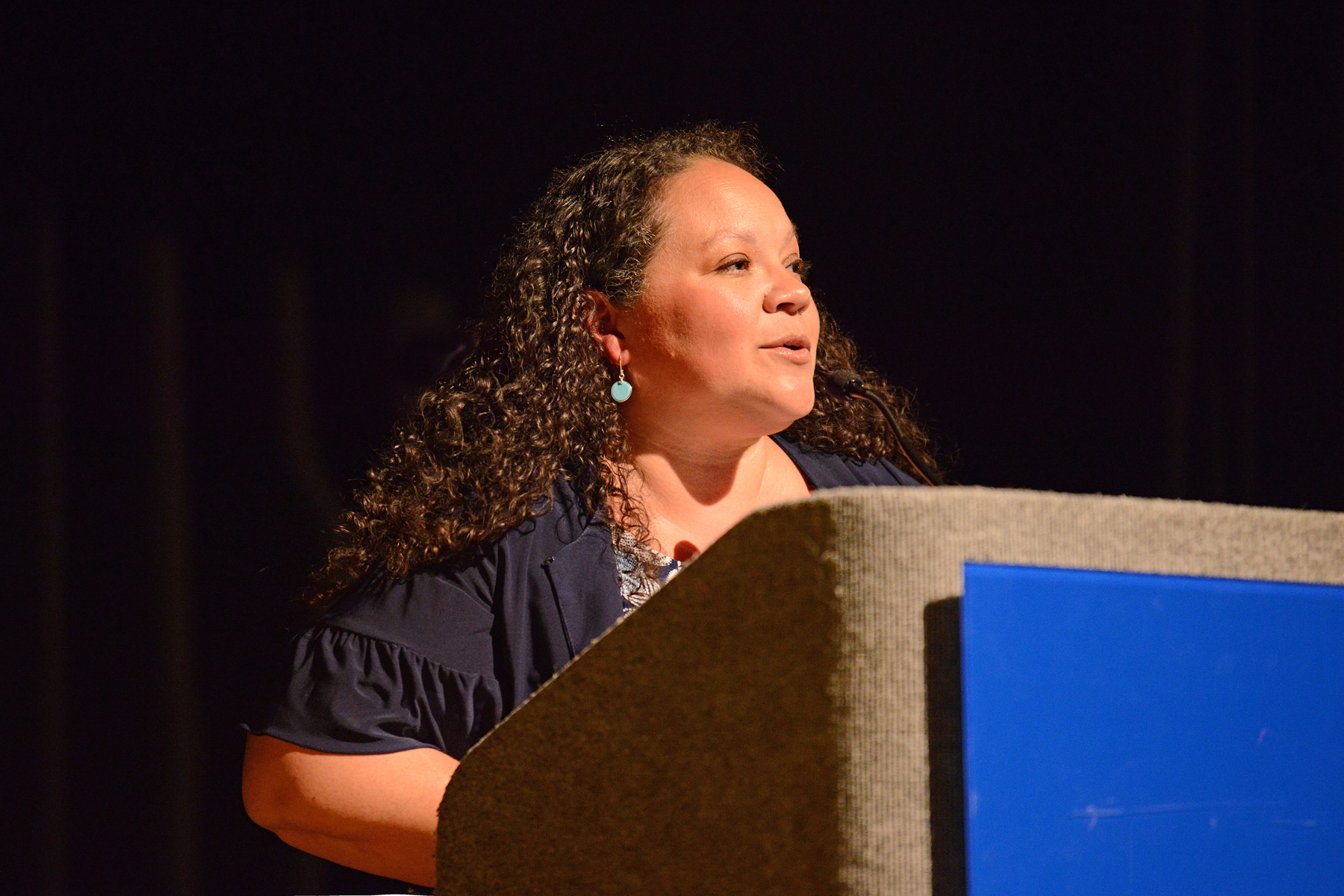 Pam was raised in the city of Bayamón on the Island of Puerto Rico. She has worked in higher education for more than 20 years serving in different leadership roles related to Student Activities, Residential Life and Student Conduct. Pam has built a robust Early College High School program at SUNY Schenectady, being awarded more than $2 million dollars in state and federal grants. She serves as one of the College's tri-chairs of the ReaCH Student Success Initiative, and was selected as a 2019 recipient of the Capital District YMCA's Black and Latino Adult Achievers Award for her work on the Youth Development Board.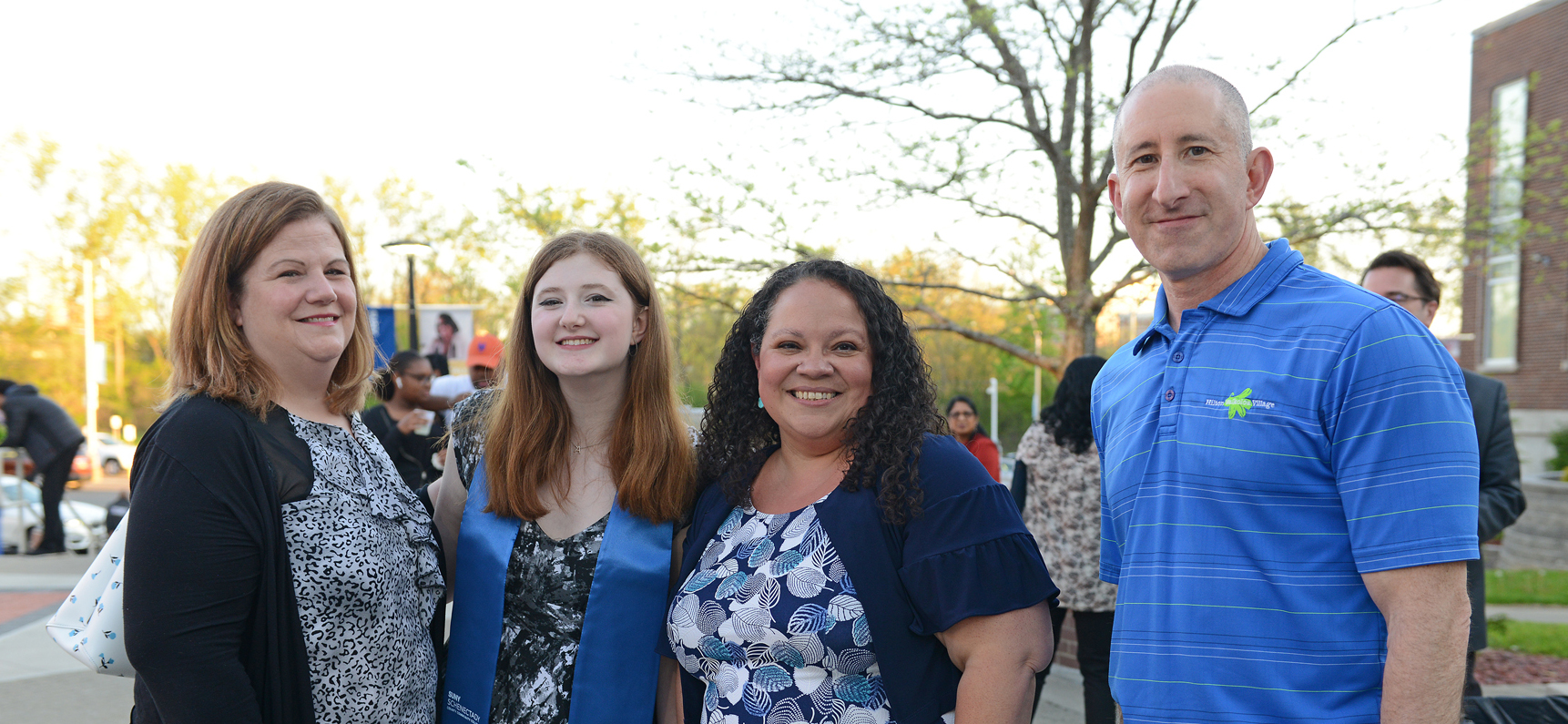 Pam McCall with Abigail Cohen (2022 Smart Transfer and SUNY Schenectady graduate) and her parents.
Pam holds her M.A. in Student Personnel Administration from the NYU Steinhardt School of Culture, Education, and Human Development and her B.A. in Political Science with a concentration in State and Local Politics and a minor in Psychology from Lafayette College in Easton, Penn.
This year's fellows, who will begin in January 2023, are:
Hector Aguilar-Carreño, Cornell University, Professor of Virology, Department of Microbiology and Immunology, College of Veterinary Medicine
Doris Diaz-Kelly, Dutchess Community College, Assistant Dean of Students and Director of Educational Opportunity Program
Leonardo Falcón, Nassau Community College, Instructor, Department of History, Political Science, Geography, and Latin American Studies
Bryan Garcia, Farmingdale State College, Director of Support Programs: TRIO and CSTEP
Christina Guillen, SUNY Downstate Health Sciences, Assistant Professor of Pediatrics
Roberta Hurtado, SUNY Oswego, Associate Professor of Latina/e/o/x Literature and Culture, Director of Latino and Latin American Studies
Pathy Leiva, SUNY Oneonta, Director of Access and Opportunity Programs
Pamela McCall, SUNY Schenectady, Director of College and High School Partnerships
Edward Martinez, Suffolk County Community College, Associate Dean for Student Affairs, Deputy Title IX Coordinator.