SUNY Schenectady and Karunya Institute of Technology and Sciences (KITS) Form New Partnership, First of Its Kind for Both Institutions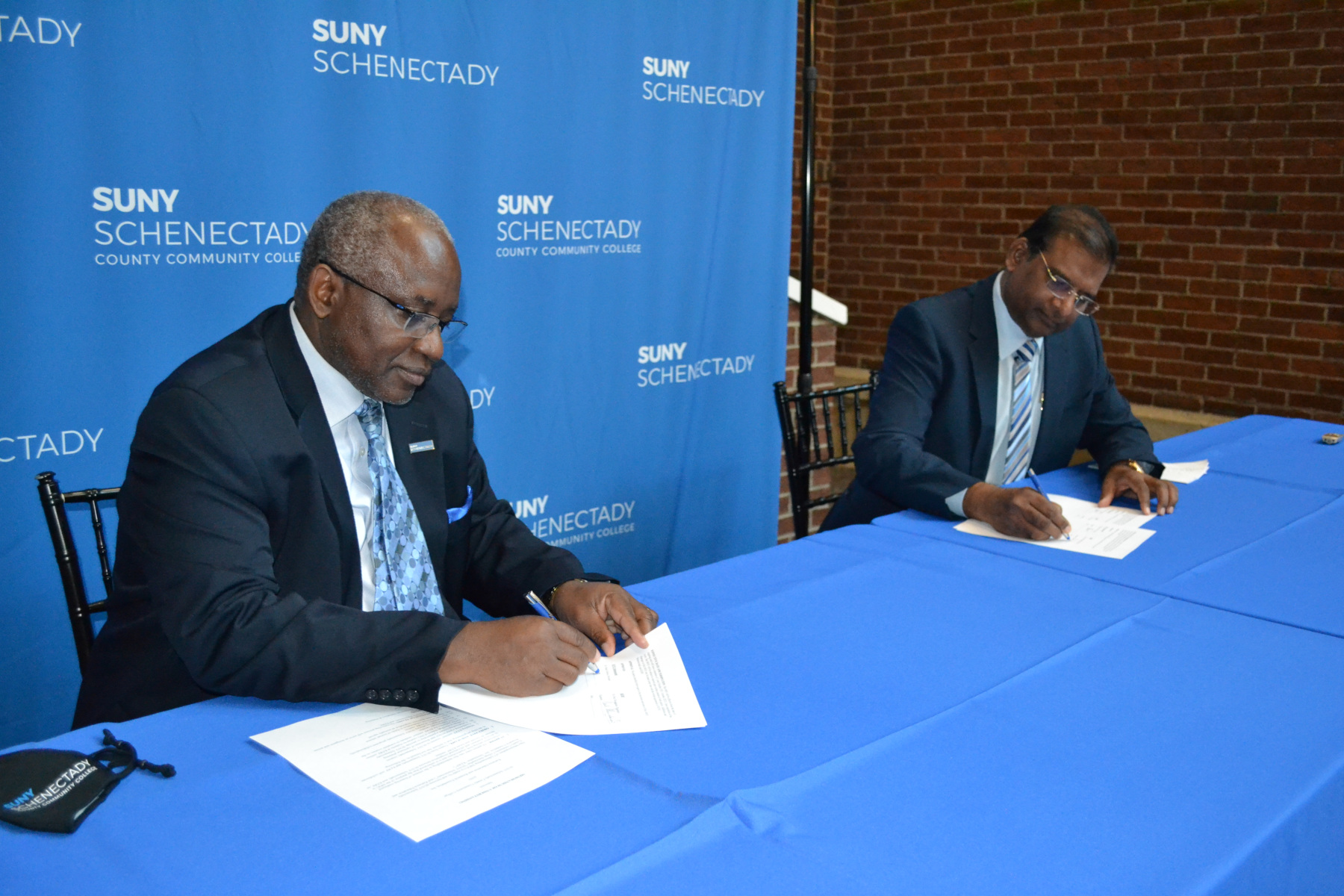 11/16/2021
Students at SUNY Schenectady and Karunya Institute of Technology and Sciences (KITS), an affiliate of the Karunya Education and Research Foundation, located in India, will benefit from a new partnership between the two institutions, the first of its kind for both. Today, officials signed a Memorandum of Understanding (MOU) to foster continued collaboration and develop academic/educational cooperation between them.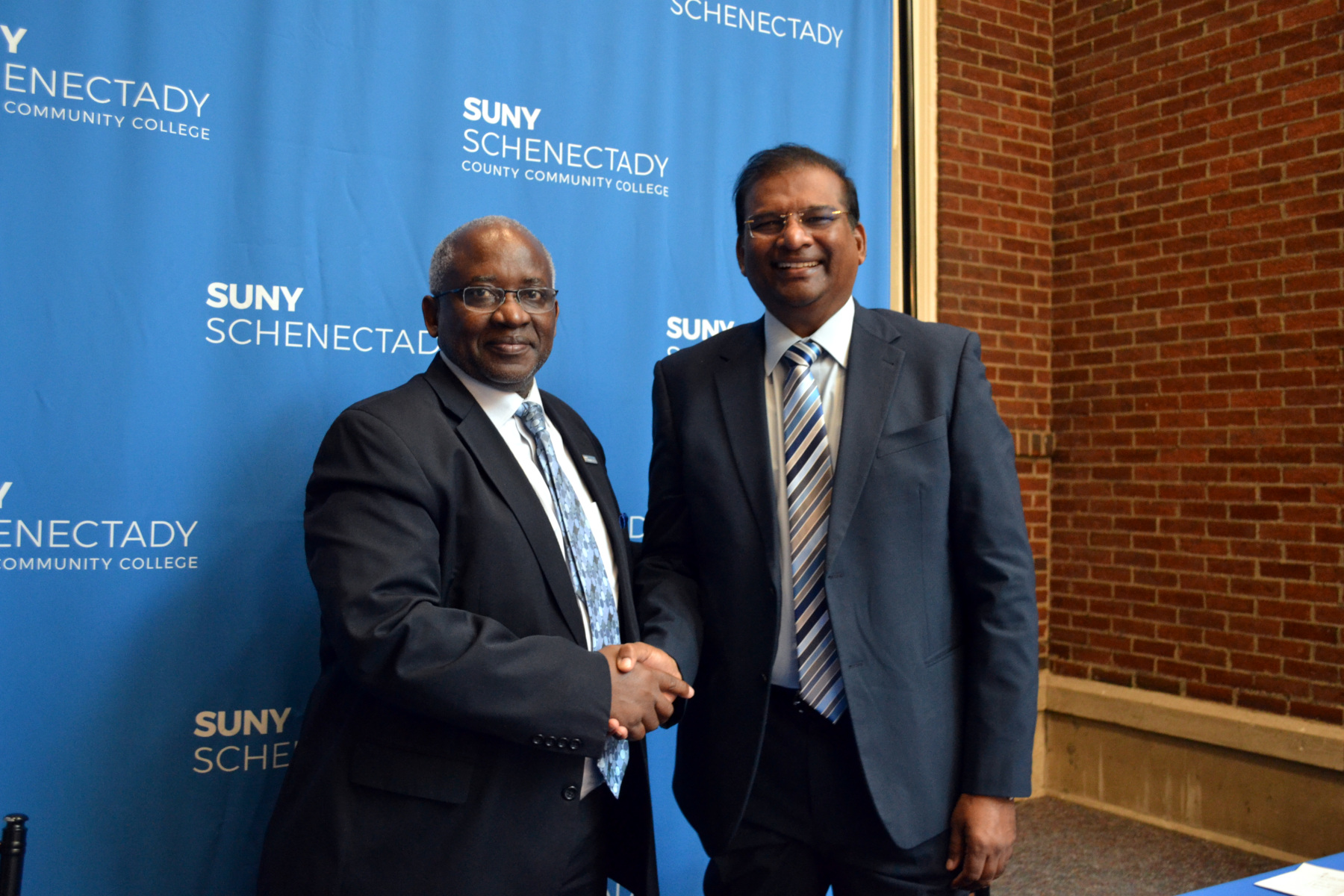 Dr. Steady Moono, President, SUNY Schenectady; Dr. David Clickner, Vice President for Strategic Initiatives and Planning, SUNY Schenectady; and Dr. Paul Dhinakaran, Chancellor, Karunya Institute of Technology and Sciences, were on hand for the signing ceremony which took place on the SUNY Schenectady campus.
Dr. Moono described the MOU as an important step in the College's initiatives intended to support international student enrollment and to develop unique opportunities for SUNY Schenectady students.
"The partnership we are building with KITS will provide opportunities for students at both institutions, support the exchange of ideas between faculty and staff, and facilitate discussions related to academic programming," Dr. Moono said. " It is a critical effort in today's rapidly evolving higher education landscape."
Key elements of the MOU include:
developing pathways for KITS students to complete courses on the SUNY Schenectady campus;
planning for offering SUNY Schenectady programs in partnership on the KITS campus;
and working to link SUNY Schenectady's exceptional College in the High School (CHS) program with schools in India.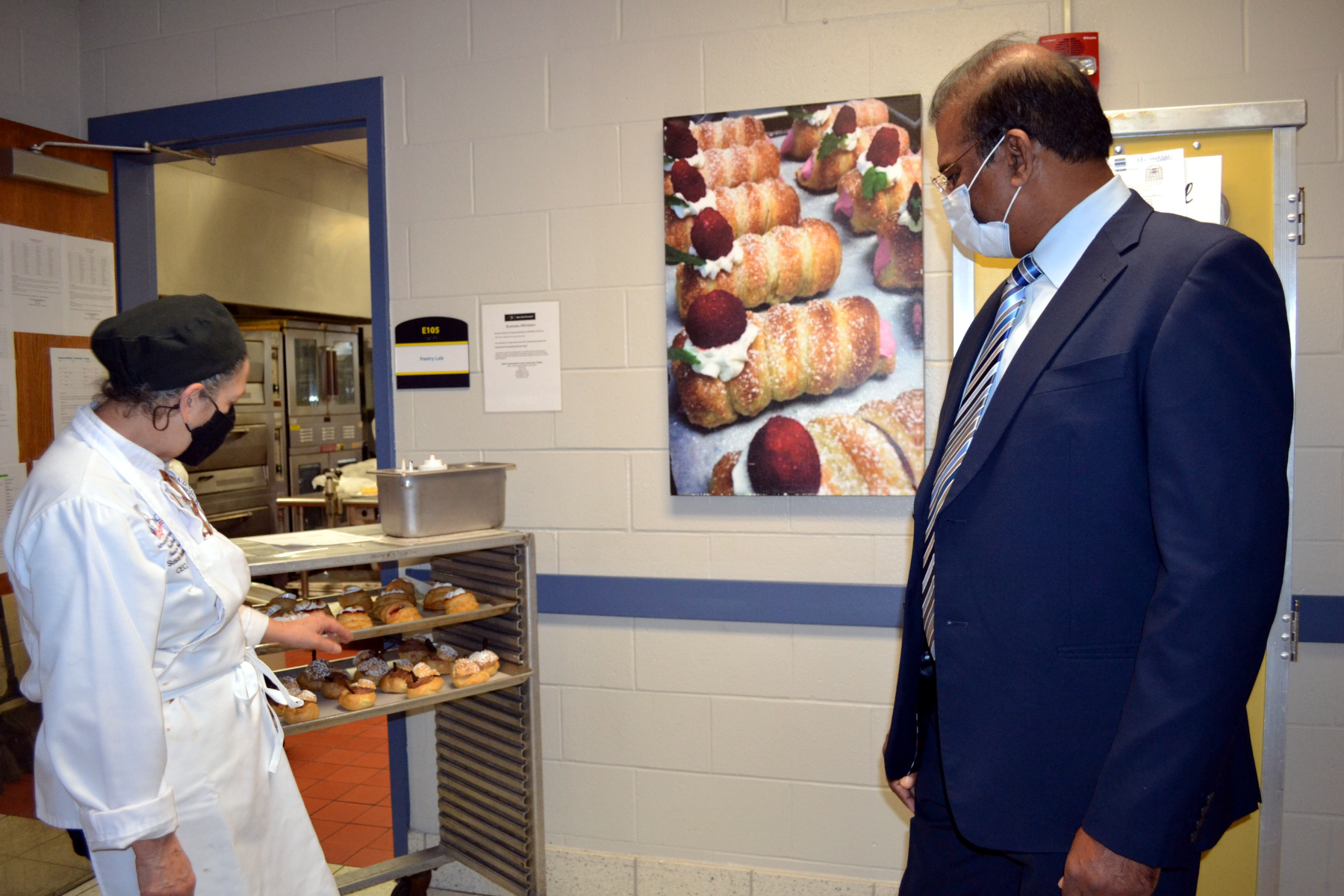 Chef Susan Hatalsky, Professor in the School of Hotel, Culinary Arts and Tourism at SUNY Schenectady, shows off some of the delicious baked items made by students in her courses to Dr. Dhinakaran, as he tours campus today.
Dr. Dhinakaran noted that the partnership with SUNY Schenectady will result in establishing connections with educational institutions across India.
"The shared focus and value placed on providing broad access to higher education and service to students and the community were key elements that drove the formation of the partnership," Dr. Dhinakaran said. "This collaborative effort will enhance the availability of opportunities available to students in the U.S. and India."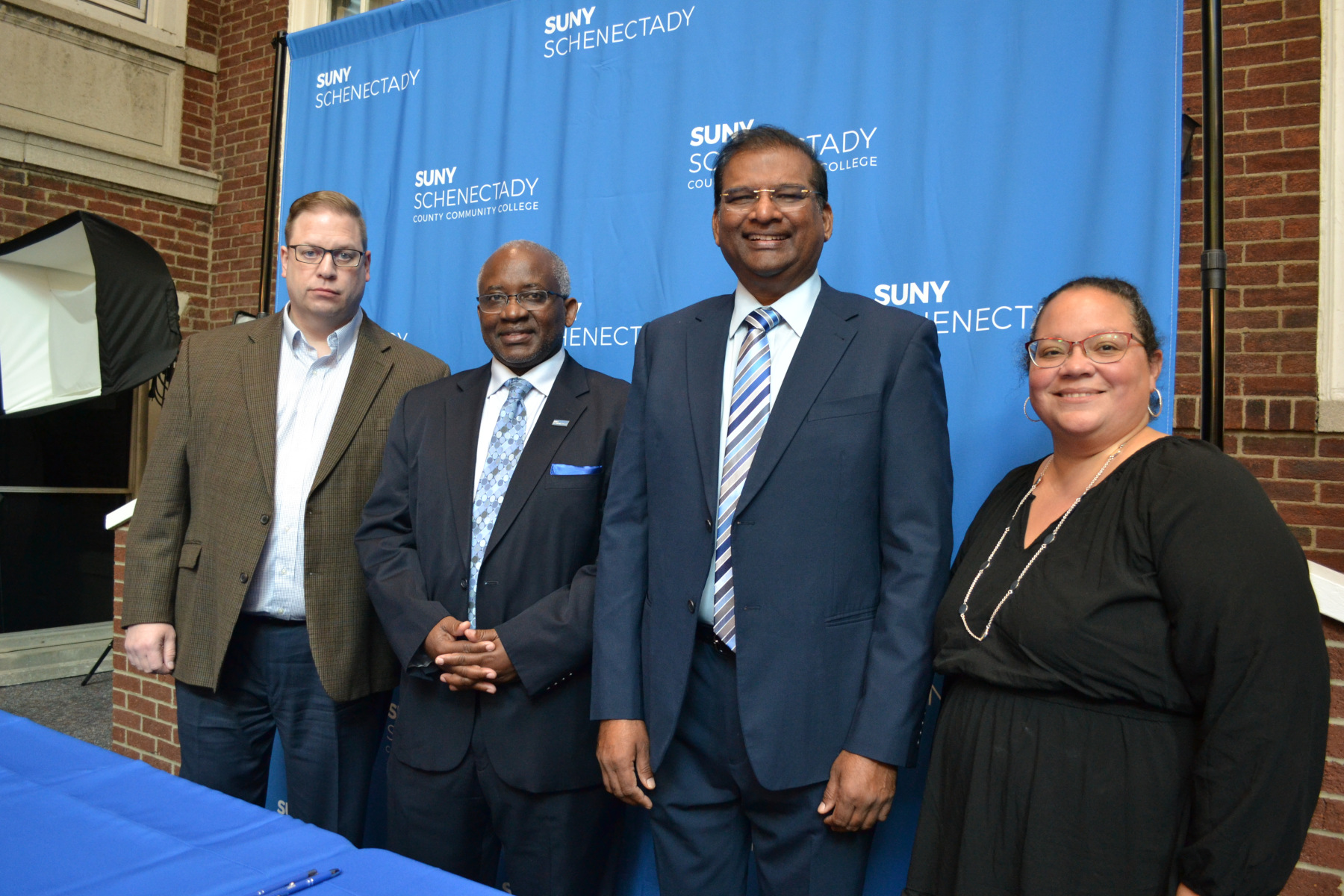 Dr. David Clickner, Vice President for Strategic Initiatives and Planning; Dr. Moono; Dr. Dhinakaran; and Pamela McCall, Director of College & High School Partnerships.