New MVP Health Care Fitness Court On Campus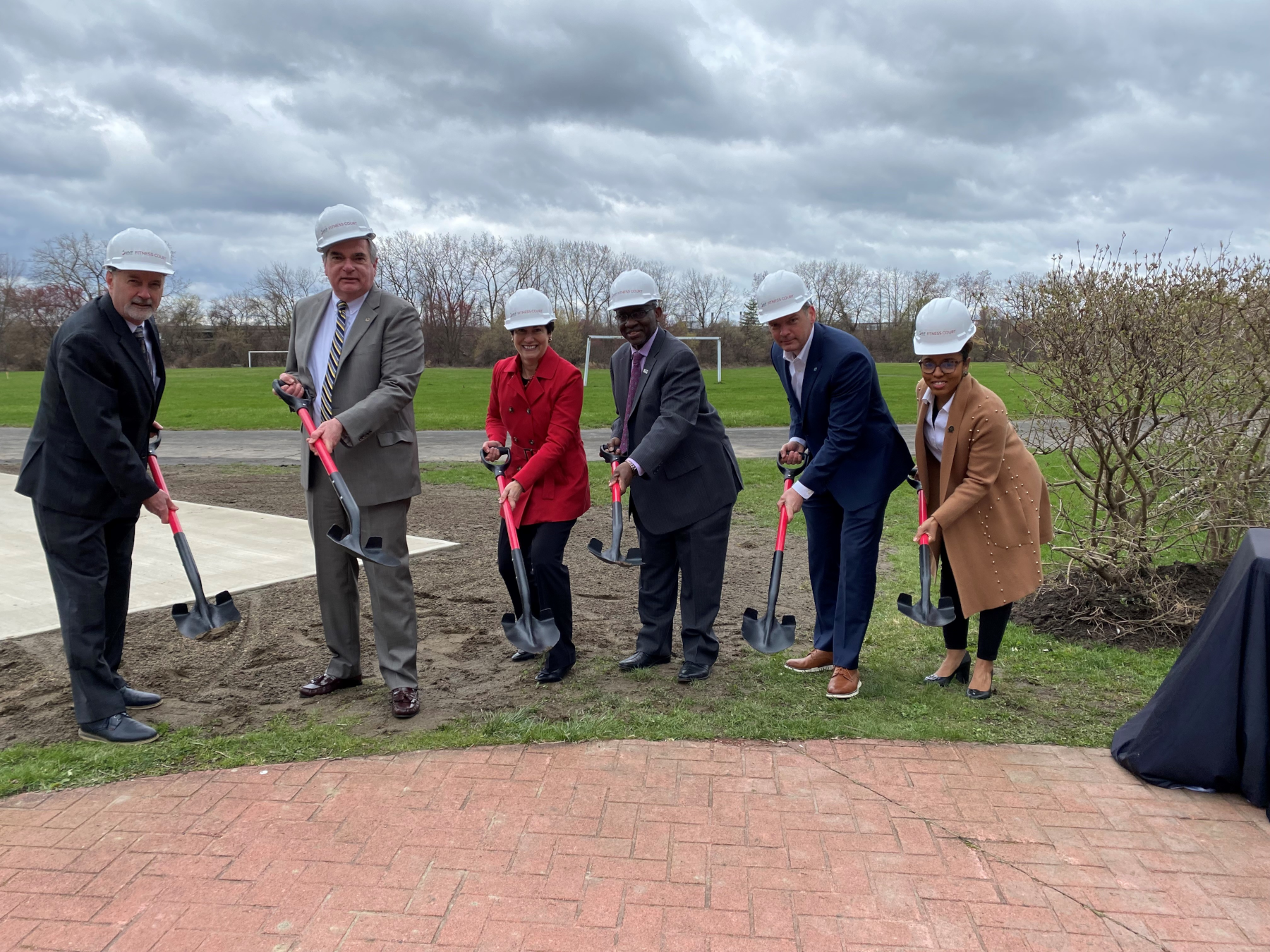 4/20/2022
MVP Health Care, SUNY Schenectady, Albany College of Pharmacy and Health Sciences, Albany County, the Cities of Albany, Schenectady, and Troy, and National Fitness Campaign (NFC) today announced a partnership to bring nine outdoor Fitness Courts® to the Capital Region. The MVP Health Care Fitness Courts will provide the region with equitable access to free, high quality workouts using state-of-the-art equipment. One of the outdoor fitness courts will be located on the SUNY Schenectady campus at the Mohawk-Hudson Bike Trail Access Point. The Fitness Courts are expected to be built and open to the public later this summer.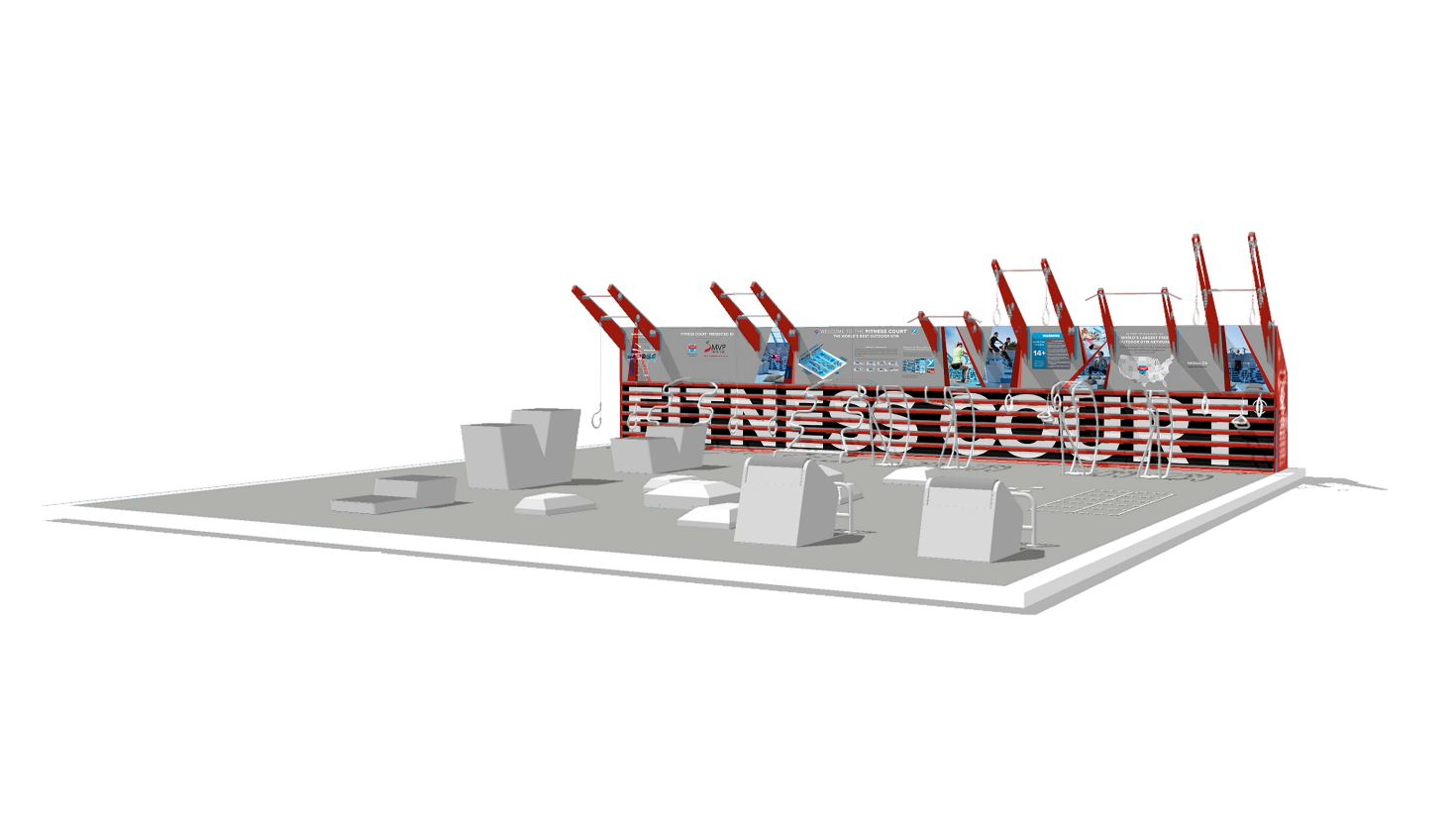 "The new Fitness Court on our campus is a real testament to the commitment of the College to offer resources for our students, faculty, staff, and community members to lead healthy lifestyles. Private funding provided by the College's Foundation made it possible to meet New York State's matching requirements. We are dedicated to ensuring access for everyone to higher education, and health and wellness play an important role in a student's ability to focus on their studies. We join with MVP Health Care and the National Fitness Campaign in our excitement as the new home to a MVP Health Care Fitness Court that will be available to all members of our community."
The MVP Health Care Fitness Courts are a result of a partnership launched last Fall between MVP Health Care and NFC to activate public spaces and encourage a healthy lifestyle. A Fitness Court is a free, open-air wellness center that allows users to leverage their own body weight to get a complete workout. Created with adults of all ages and abilities in mind, a Fitness Court workout allows users of all fitness levels to move at their own pace. Users can download the free Fitness Court app which acts as a coach-in-your-pocket and transforms the outdoor gym into a digitally supported wellness ecosystem.
The MVP Health Care Fitness Courts will be built in the following locations:
SUNY Schenectady

Mohawk-Hudson Bike Trail Access Point on the college campus, 78 Washington Avenue, Schenectady, NY 12305

Albany College of Pharmacy and Health Sciences

106 New Scotland Avenue, Albany, NY 12208 near the Gozzo Student Center

Albany County

Albany County Rail Trail, Location TBD

City of Albany*

S. Ferry Street Section of the South End Connector

City of Schenectady

Orchard Park, Between 3rd Ave & Orchard St, Schenectady, NY 12303

City of Troy (4 Fitness Courts)

-112th Street Park, 112th St, Troy, NY 12182
-Prospect Park, 65 Prospect Park Rd, Troy, NY 12180
-Beman Park, 15th St, Troy, NY 12180
-Knickerbocker Park, 103rd St & 8th Ave, Troy, NY 12182
More information about the MVP Health Care Fitness Courts.