New Electric Vehicle Charging Stations on Campus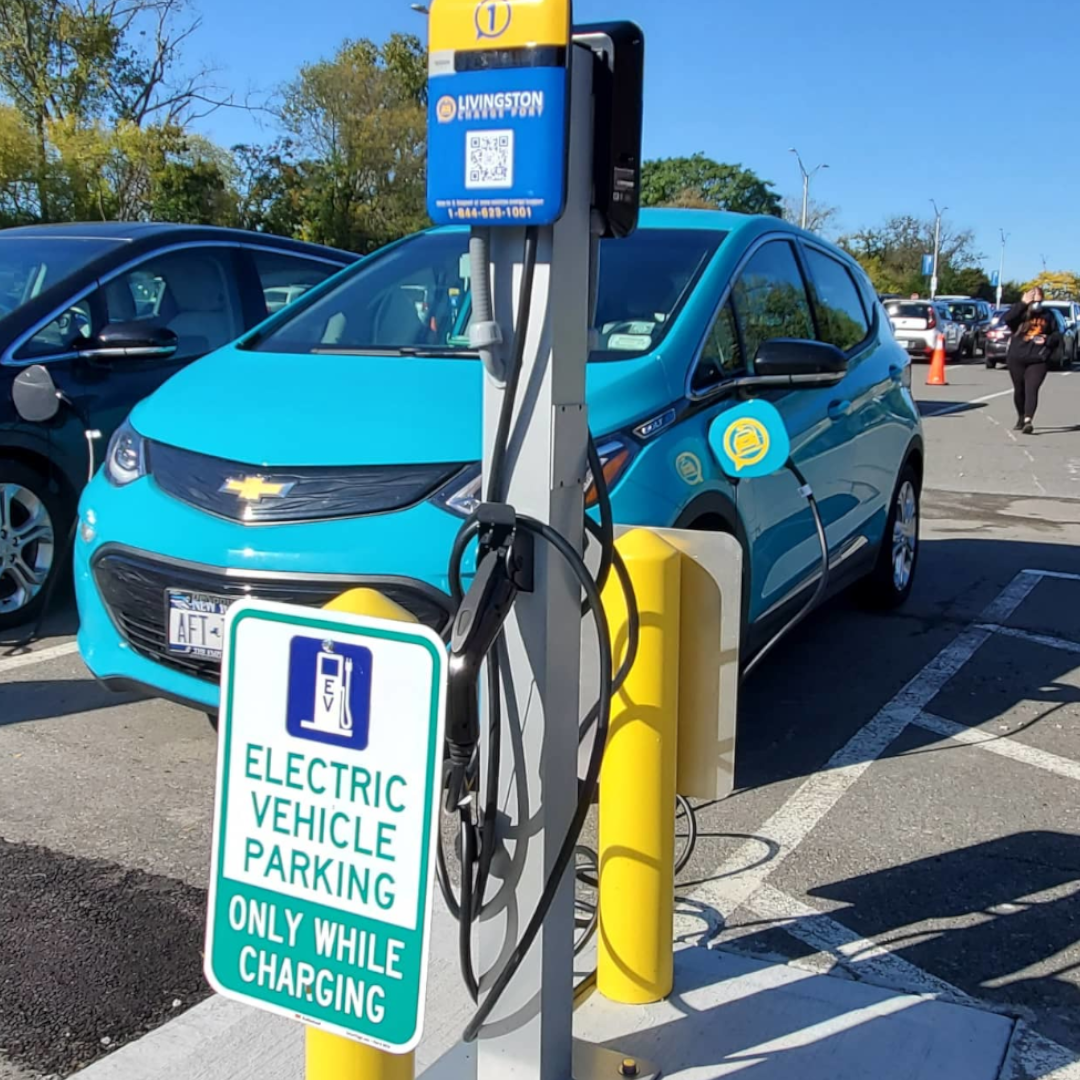 10/18/2021
There are more EV charging stations on campus now for Electric Vehicle drivers! Over the summer, 26 more EV charging stations were added on campus.
They are located:
Near the Quad (14)
The School of Music parking lot (6)
Center for Science and Technology parking lot (6)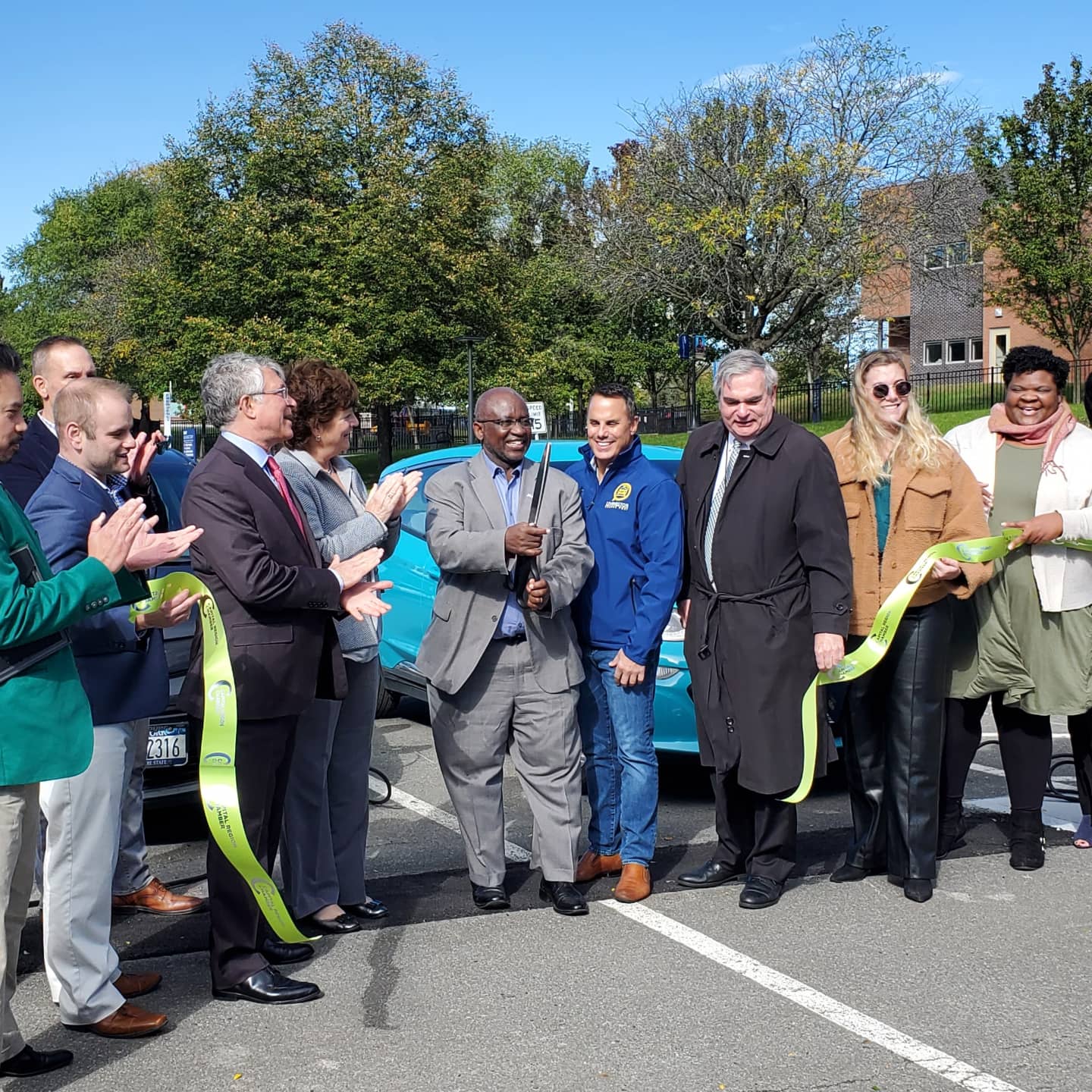 Dr. Steady Moono, College President, and local officials/representatives, during a special ribbon cutting today for the new EV charging stations.
Thank you to National Grid, NYSERDA, the City of Schenectady, and Livingston Energy Group who made installation of the new EV Charging Stations on campus possible. Through our partnerships, the College received grants and incentives totaling $251,987 for this project.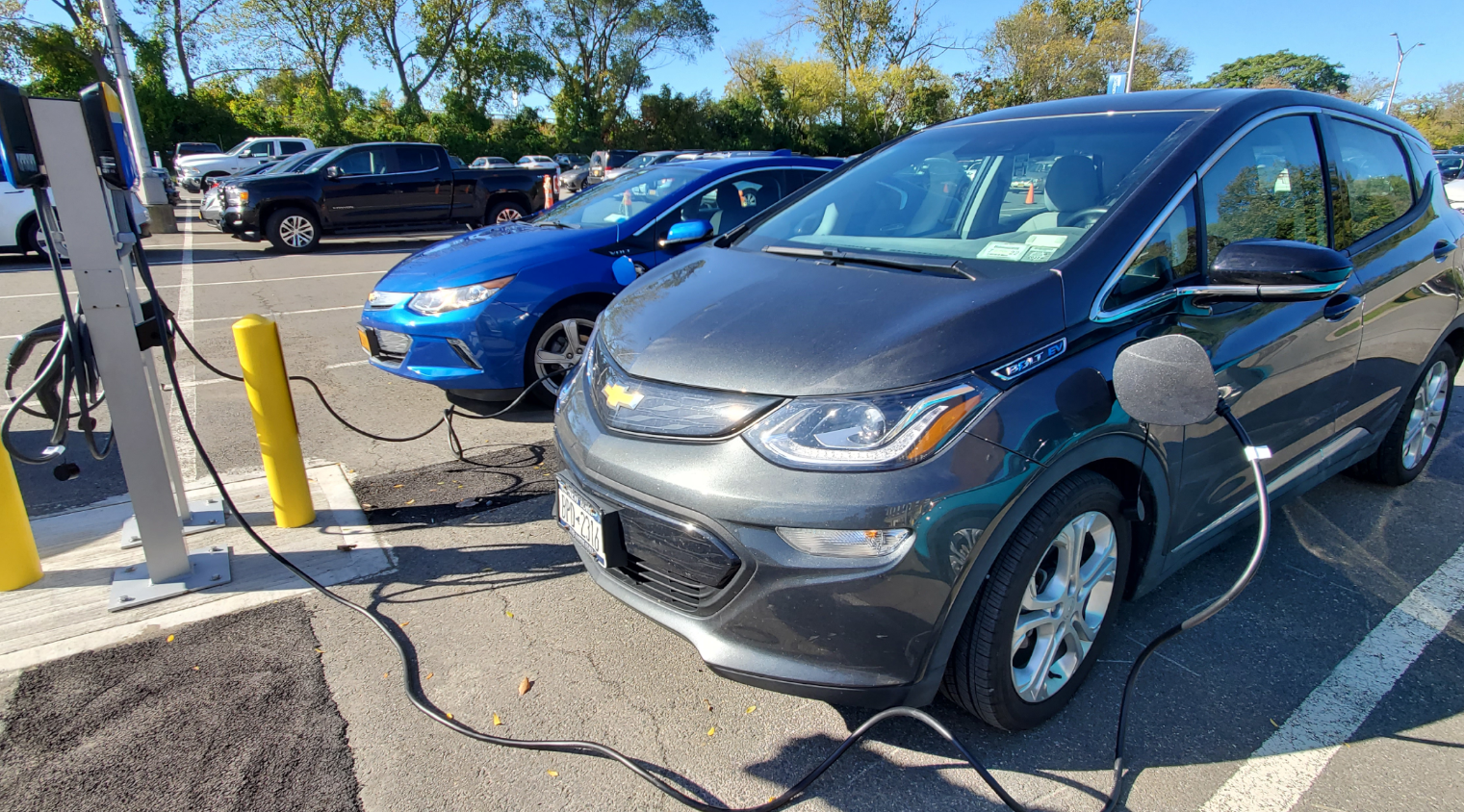 We are excited to have these new state-of-the-art EV charging stations in place for students, staff, and general public use!