NEWEST Episode of Many Voices, One Call Podcast: MUSIC!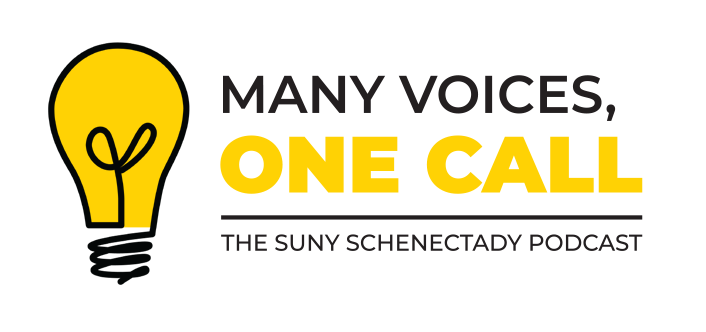 9/01/2021
In EPISODE THREE of the College's PODCAST: Many Voices, One Call, hosts Jennifer Malave, Human Services major and Student Government Association President, and Dr. Babette Faehmel, Associate Professor in the Division of Liberal Arts, talk with Dr. Christopher Brellochs, Dean of the School of Music, and current/former School of Music faculty/alumni, about innovative approaches to teaching at a time of crisis, and their vision for enhancing diversity, equity and inclusion in a discipline long seen as narrowly focused on the works of Western European composers and styles.
The episode also introduces the newest project of Mark Evans, Assistant Professor in the School of Music, and Brett Wery, retired Dean of the School of Music, at the Avaloch Farm Music Institute in New Hampshire, where they were joined by School of Music graduates and emerging artists Areli Mendoza-Pannone and Robert Frazier. The product of their collaboration, the song cycle "Quarry Songs", will be performed at SUNY Schenectady in the Taylor Auditorium on September 10.