Sounds of Student Music Ensembles to Once Again Fill Taylor Auditorium
11/23/2021
Music students have been rehearsing this semester under the direction of faculty, gearing up for upcoming ensemble performances that begin next week.
(See concert schedule below.)
This will be the first time that our student ensembles from the School of Music have performed on campus in front of live audiences since Fall 2019 (before the pandemic began) and they are excited to share their talent!
A sneak peek of the Wind Ensemble during a recent rehearsal.
"Last year, our students recorded their individual parts to the Wind Ensemble music from their own homes, which was not an easy feat. This year, positive energy abounds in our rehearsals, helping us move past the difficulties of the past year and a half. The rate of progress this ensemble has made in a few short months is inspiring. We look forward to sharing our newfound energy with our audience."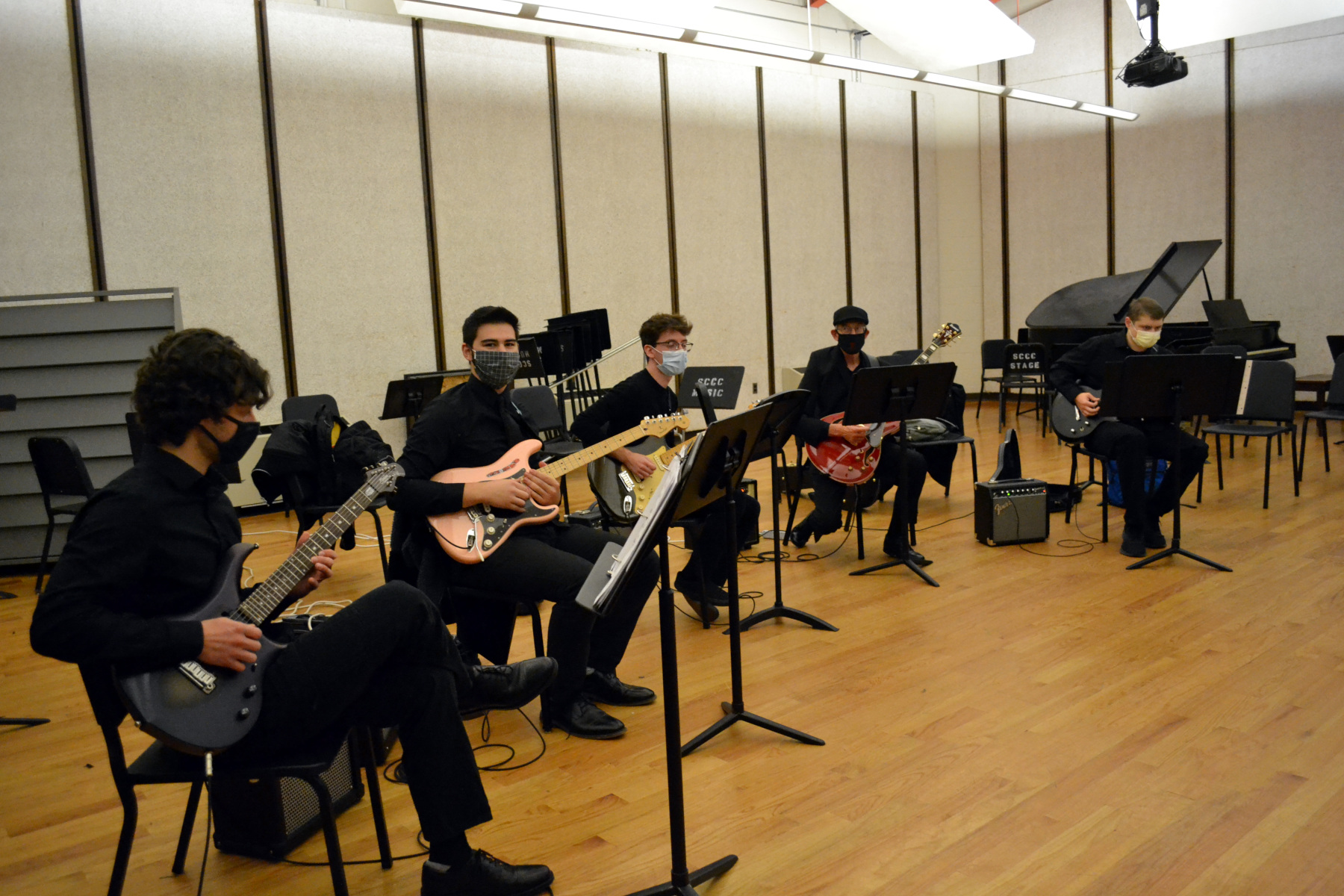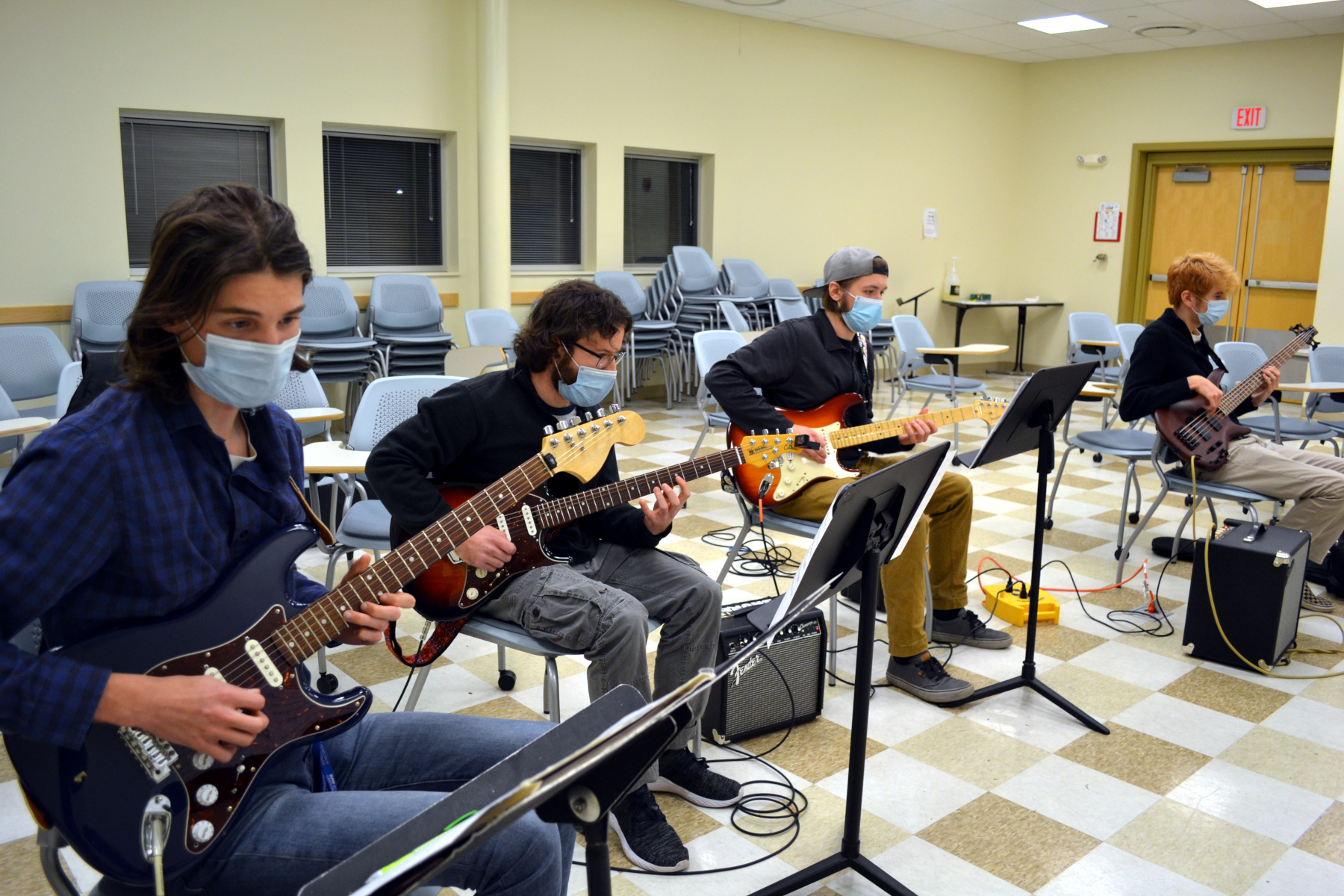 Guitar Ensembles Concert
Monday, November 29, 7:30 p.m., Taylor Auditorium
Directed by Kevin Grudecki & Paul Quigley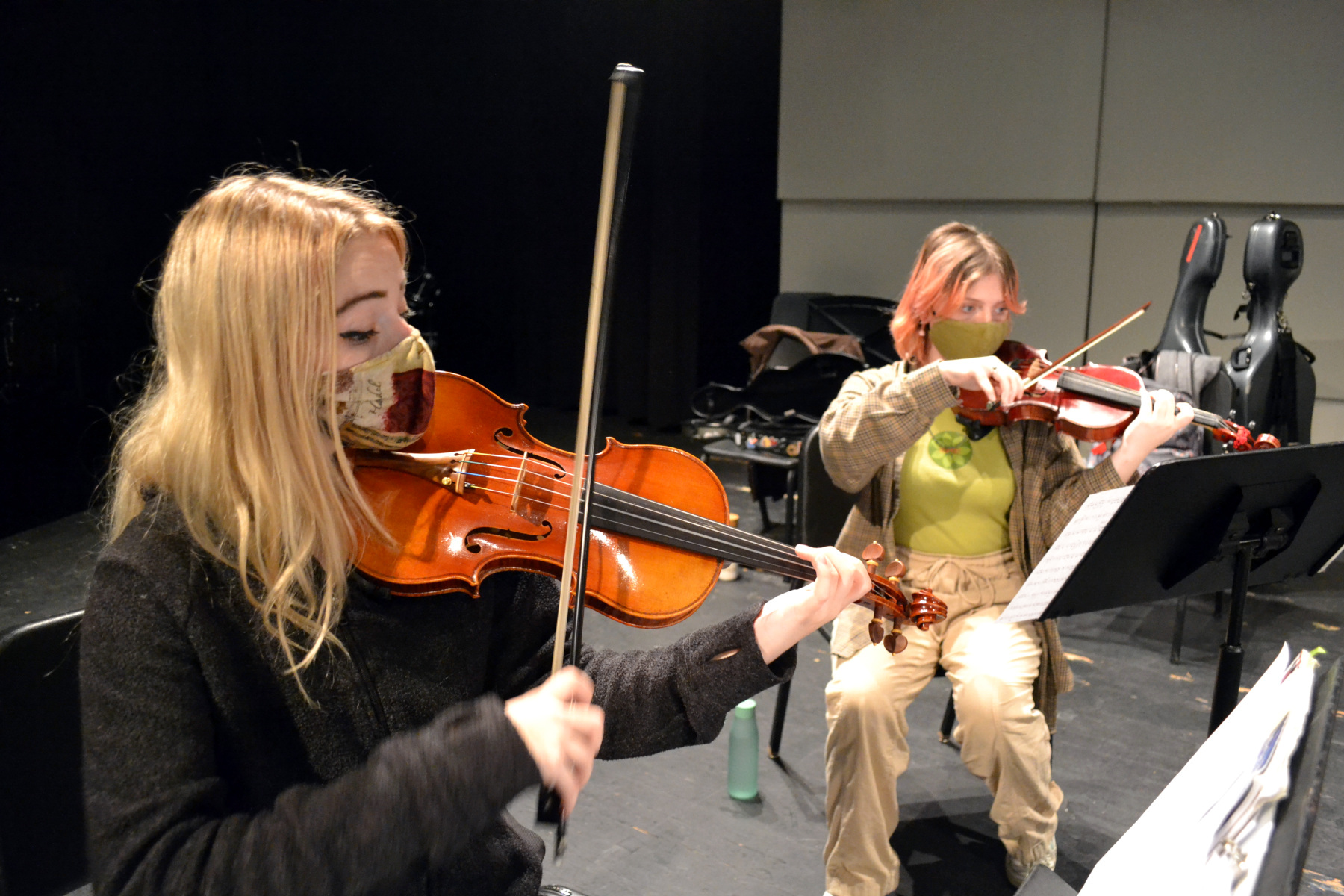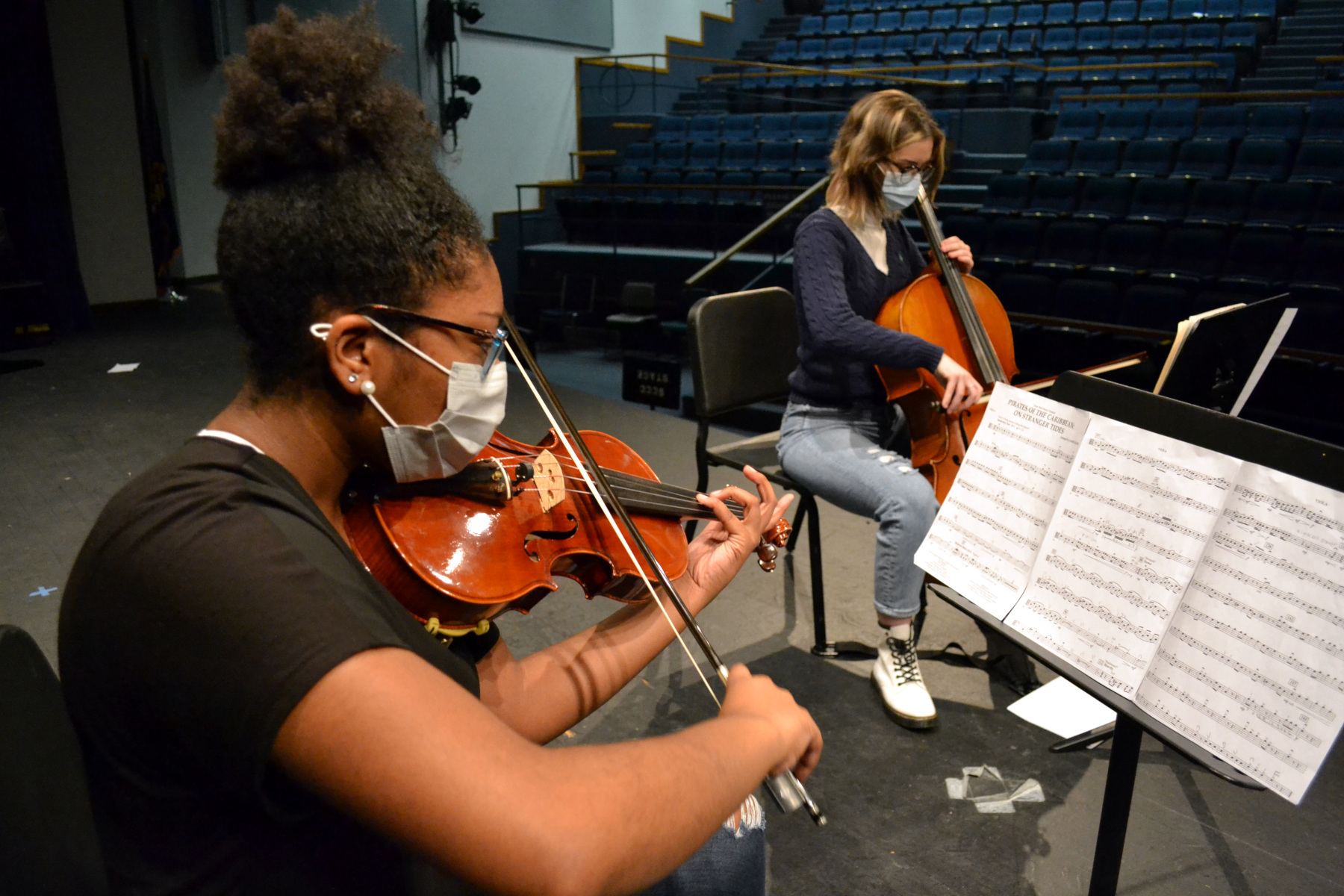 Chamber Ensembles Concert
Wednesday, December 1, 7:30 p.m., Taylor Auditorium
Directed by Thomas Gerbino & Mark Evans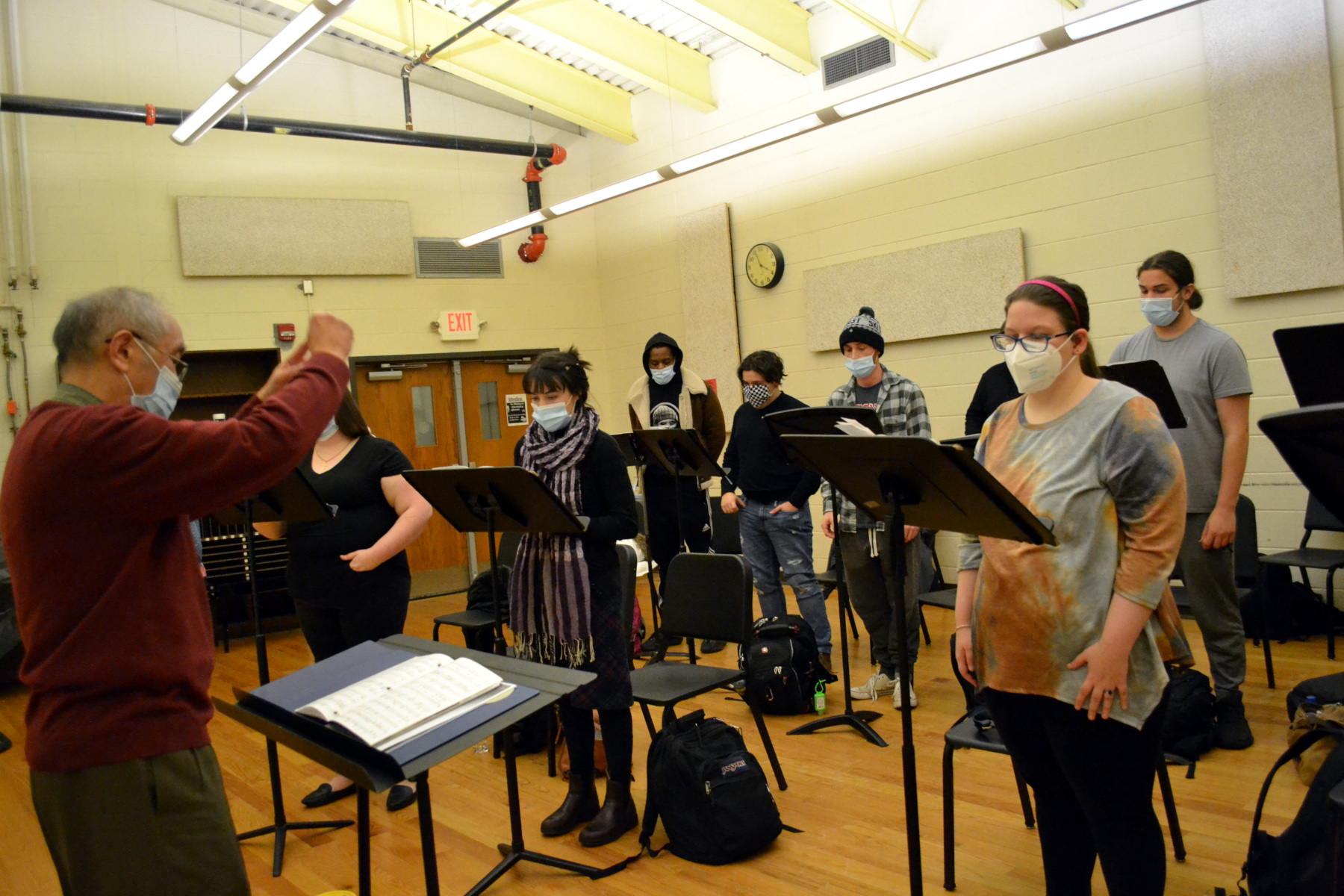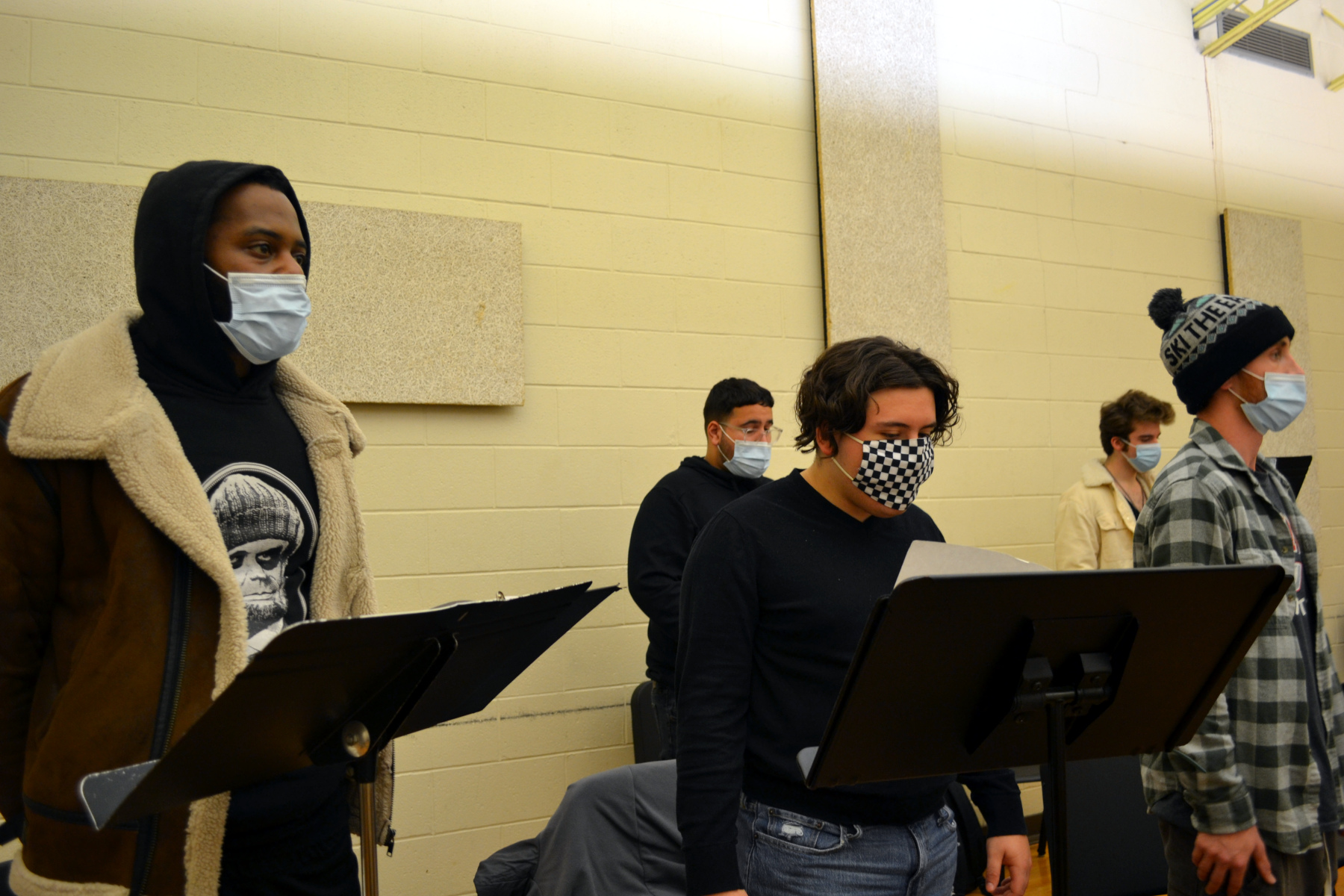 Chorus and Vocal Chamber Ensemble Concert
Monday, December 6, 7:30 p.m., Taylor Auditorium
Directed by Dr. Yiping Wu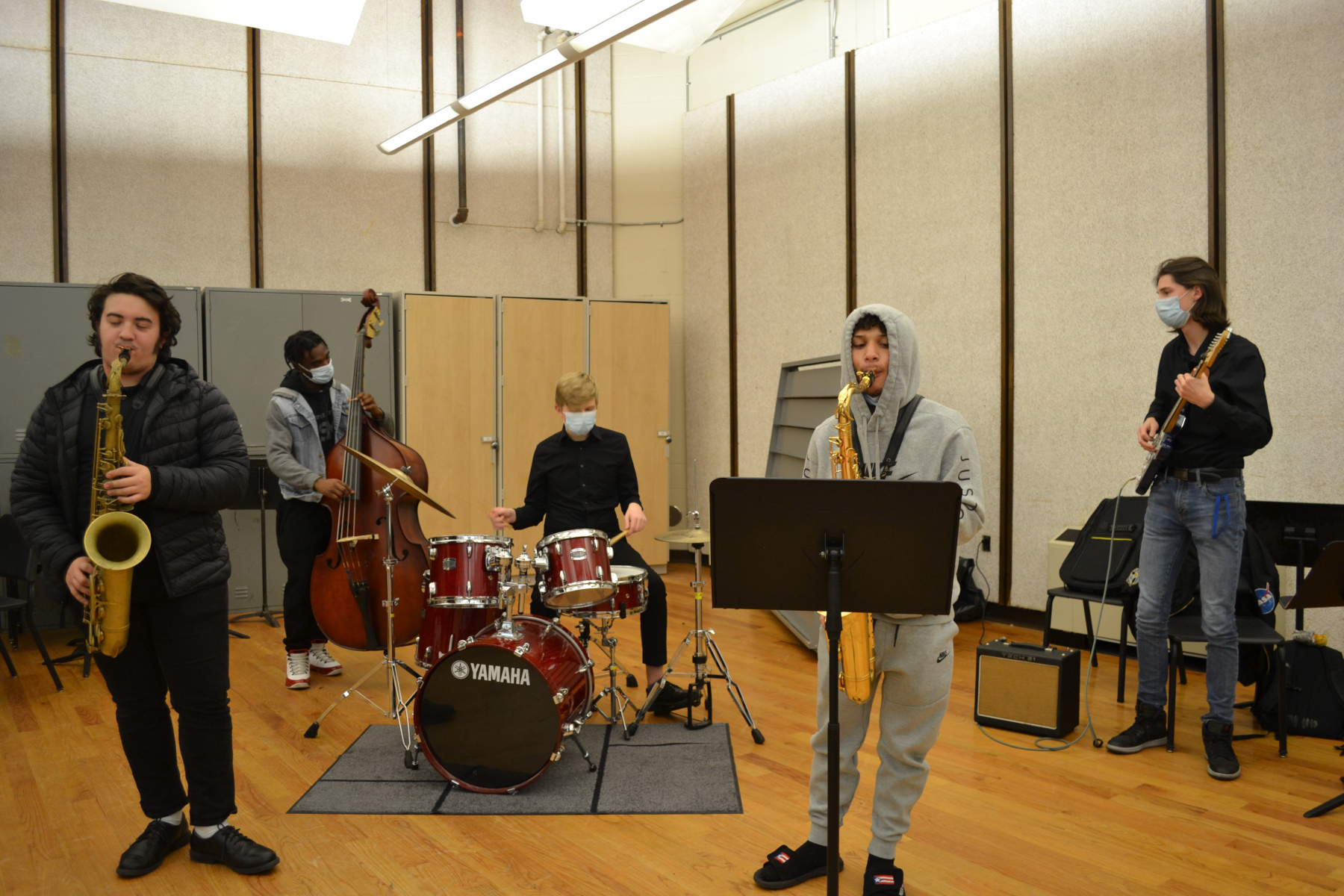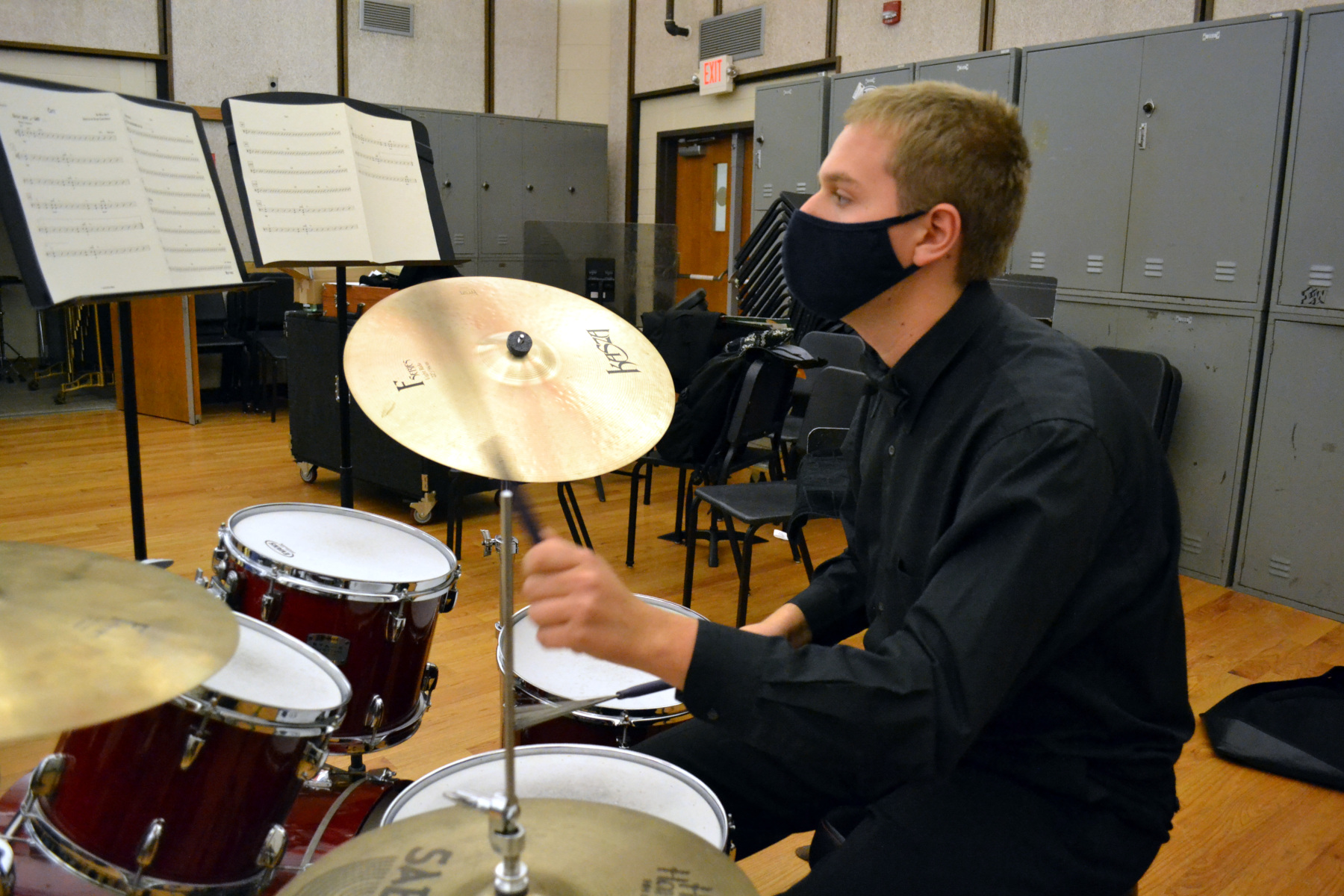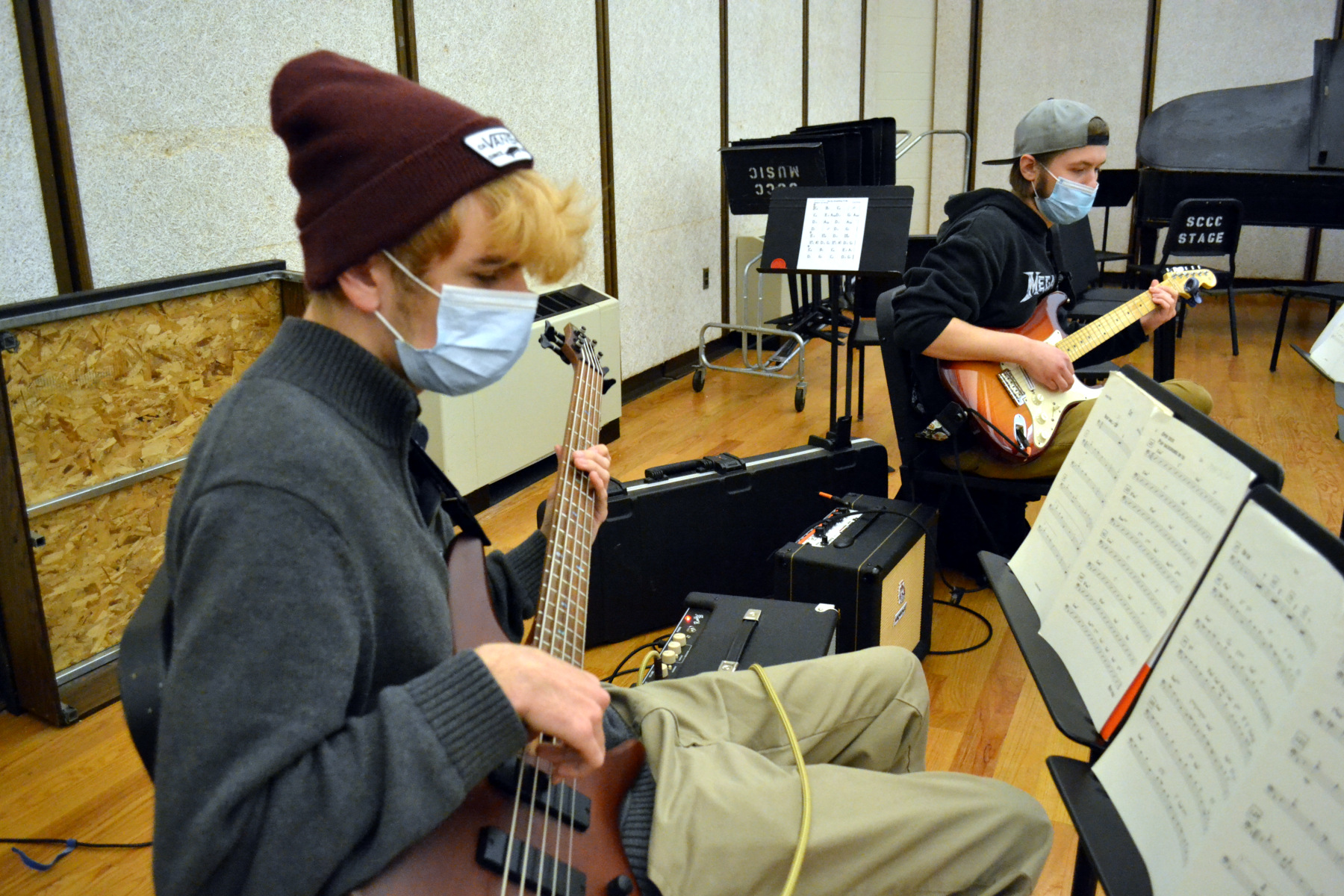 Jazz Combos and Jazz Ensemble Concert
Wednesday, December 8, 7:30 p.m., Taylor Auditorium
Directed by Dylan Canterbury & Brian Patneaude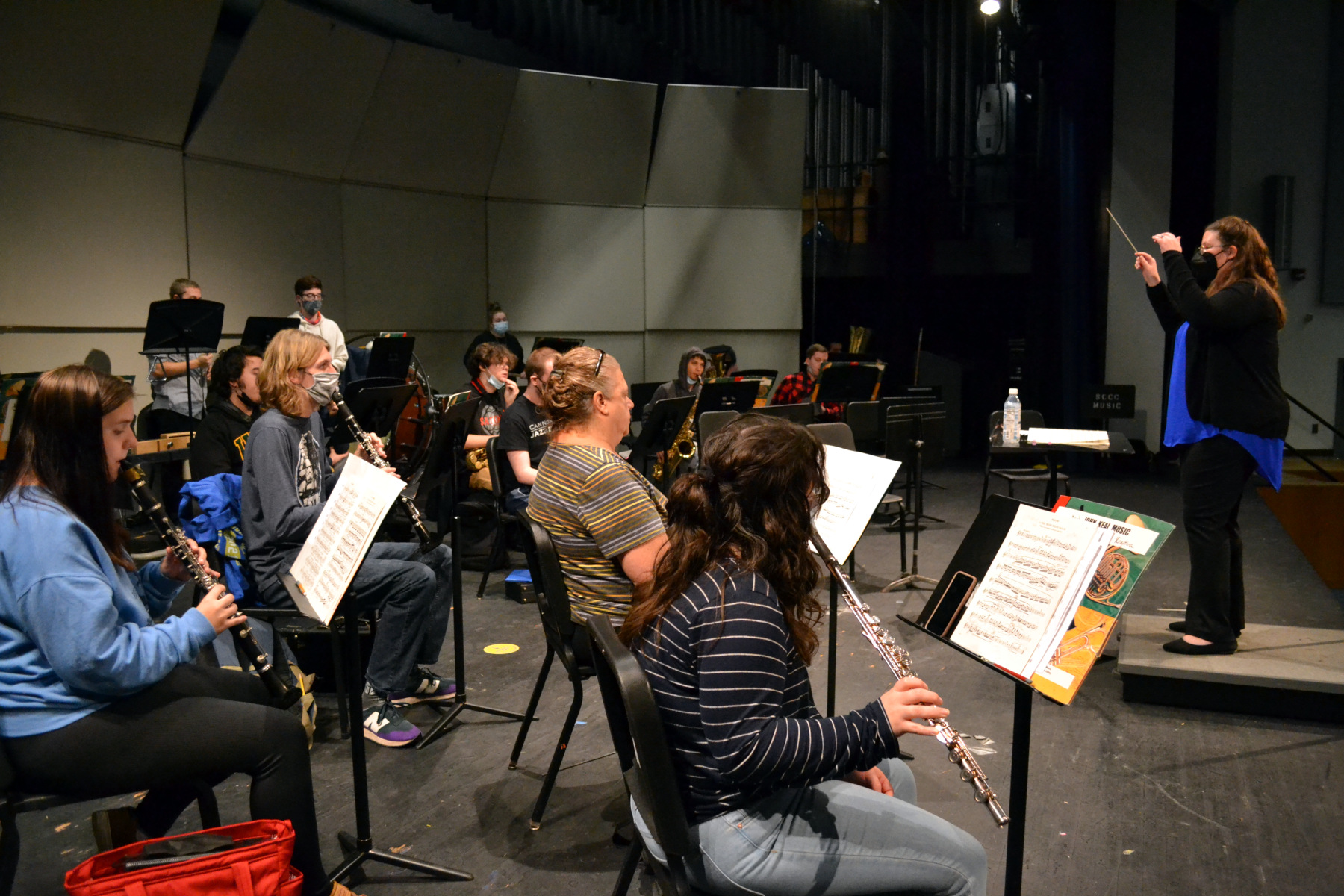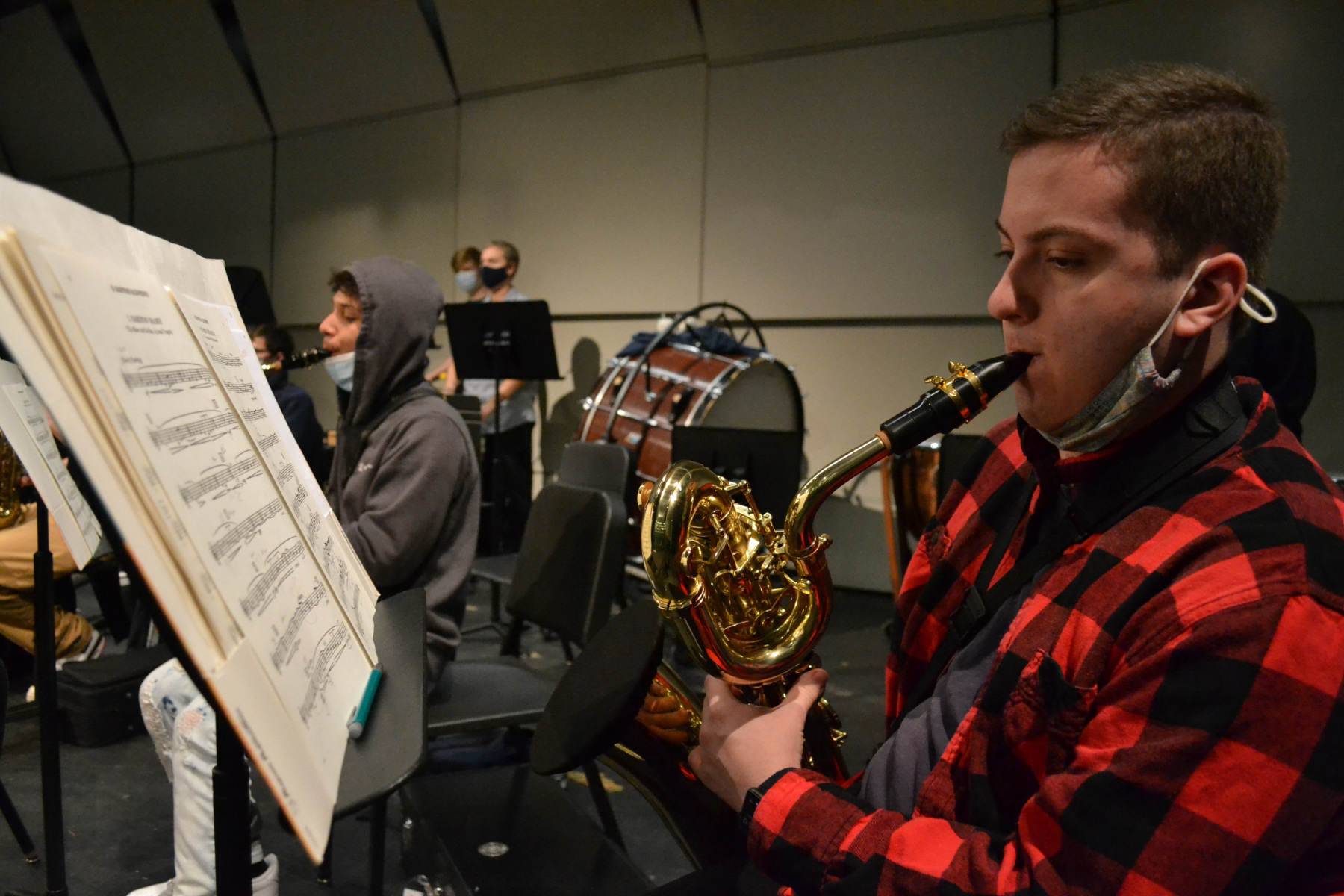 Wind Ensemble
Friday, December 10, 7:30 p.m., Taylor Auditorium
Directed by Dr. Allyson Keyser