A Natural Leader - Meet Student Trustee Dravid Seecharran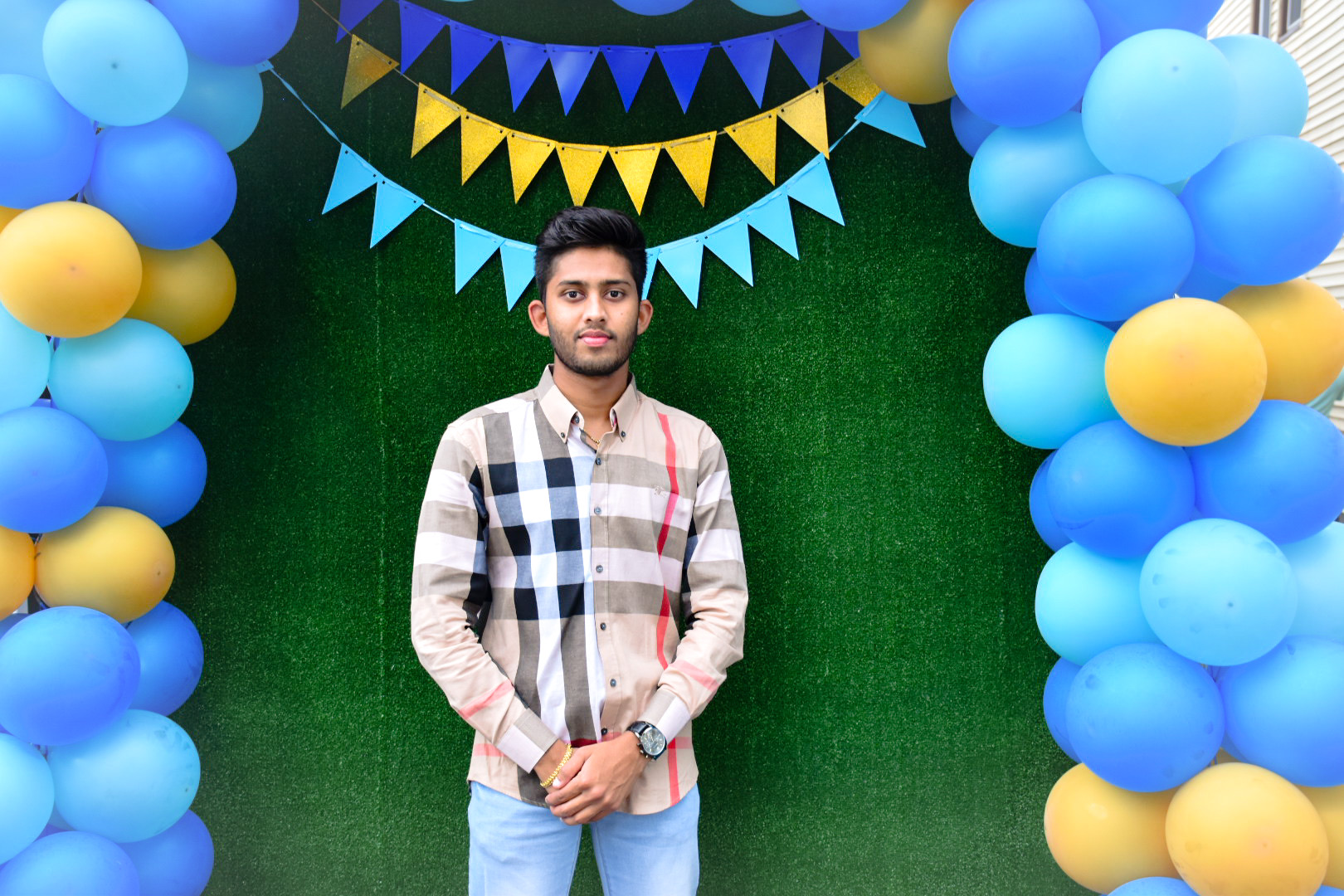 2/17/2021
Dravid Seecharran, Student Trustee, Aviation Science (non-pilot) major, member of Phi Theta Kappa Honor Society, named to the President's List
When he's finished with a busy week taking classes full-time as an Aviation Science (non-pilot) major, Dravid Seecharran heads to Stewart Air National Guard Base in Newburgh, N.Y., as a member of the United States Marine Corps Reserve (MALS-49 Marines Aviation Logistic Squadron).
He can be found, as one of a team of Flight Equipment Technicians, examining all of the safety gear on board the C-130 cargo planes on the base, inspecting parachutes, small survival items, oxygen tanks, life jackets, life rafts, and Co2 bottles. In the reserves now while he is going to school, Dravid joined the Marines in August 2018 and was on active duty as Lance Corporal for a year, training at the Naval Air Technical Training Center (NATTC) in Pensacola, Fla. (and graduating at the top of his class), before starting at SUNY Schenectady.
"We have to be very precise with what we're doing because someone's life depends on that gear," Dravid explained. "You need to be responsible enough to know what to do. Everything we do is checked by multiple people and there are different levels of people who verify it. It's a big responsibility, but I'm willing to do it. I'm dedicated to whatever job I'm assigned to do."
It's this sense of responsibility and a natural ability as a leader that led Dravid to run for Student Trustee, a position voted upon by students. Dravid is a voting member of the College's 10-member Board of Trustees and he will serve a term through June 2021.

"I was Student Council President for my high school (J.C. Chandisingh Secondary School in Port Mourant, Guyana) and that's why I decided to be part of SGA at the College," he said. "I'm not a political person, but I am very interested in the wishes of the students and their voices being heard. One thing I really want to do is to listen and represent any concerns and issues the students are facing."
It was while growing up in Guyana that Dravid's love for Aviation began. "I always went to airports in Guyana and looked at airplanes and was always inquisitive, so when I got to the states and was told that I could enter the field of aviation, I was excited. I love airplanes and flight dynamics."
After graduating from SUNY Schenectady, Dravid's goal is to earn his bachelor's degree on the way to becoming an officer in the U.S. military, working with technology related to military aircrafts. He is also not the only SUNY Schenectady student in his family. His brothers Emanuel and Javid are both majoring in Business Administration.