Meet Members of the Class of 2023!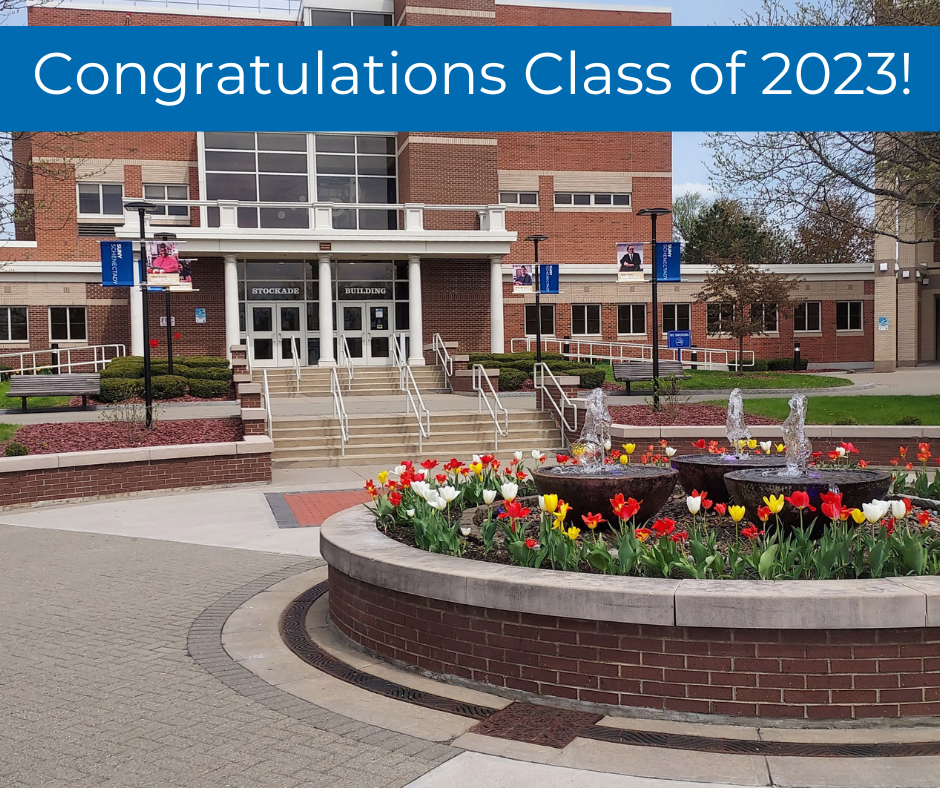 5/10/2023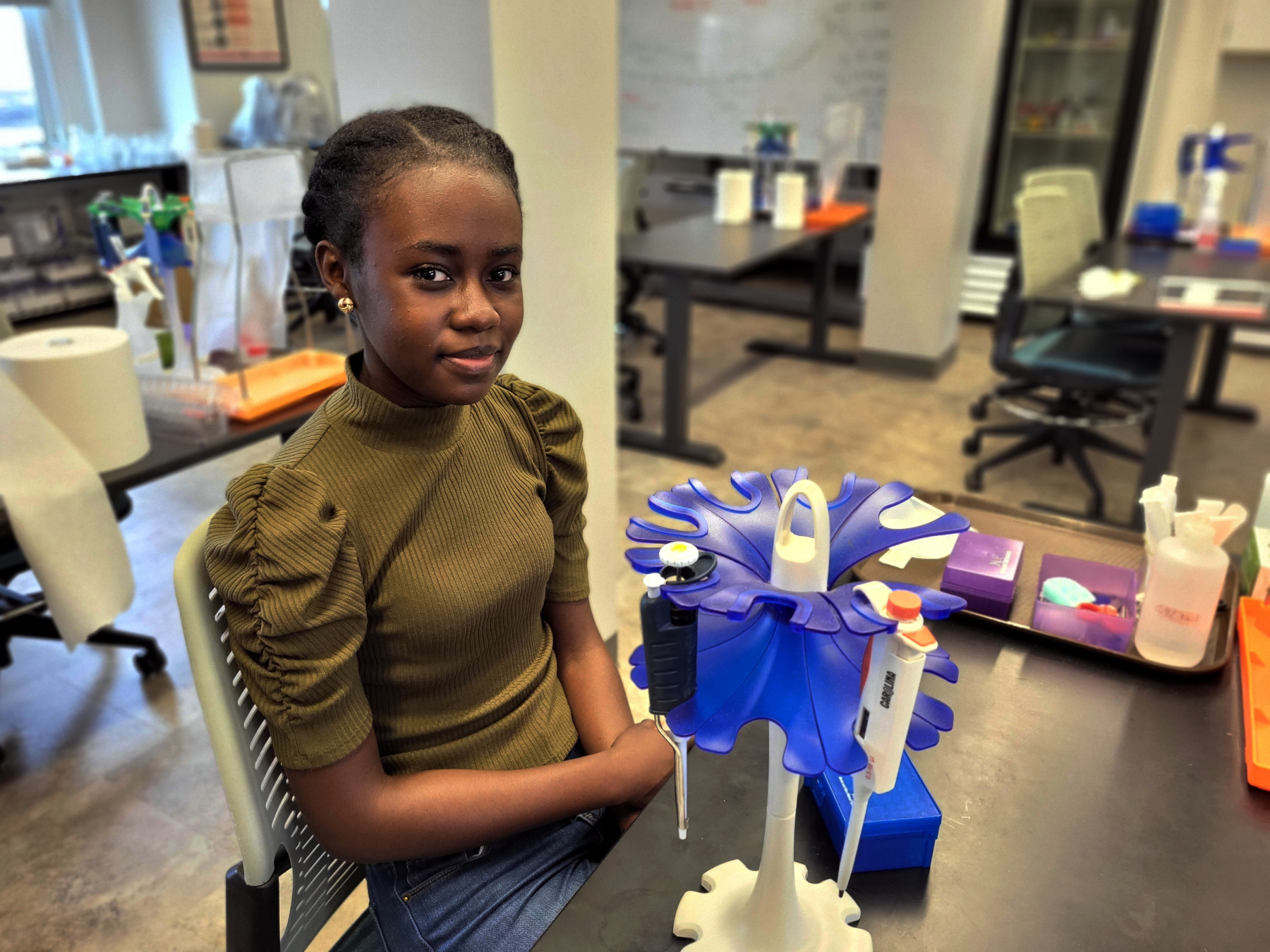 Rondacia McPherson, Science (A.S.)

When asked what her favorite class was at SUNY Schenectady, Rondacia McPherson was quick to answer. "Chemistry Lab because you can see the physical changes in science right before your eyes. It's my favorite lab – you add one substance and then it becomes something totally different." Since she began taking classes at SUNY Schenectady the summer before ninth grade, at age 14, Rondacia too has changed, most notably through her role as Student Trustee. As a student in the Schenectady Smart Transfer Early College High School program, Rondacia will graduate with her A.S. degree in Science while she also graduates with her high school diploma from Schenectady High School.
"I would never have seen myself serving as the Student Trustee because I'm quiet and reserved, but that pulled me out of my shell, especially because of public speaking," she explained. "I learned that I can do anything as long as I'm committed to it and if I want it bad enough." She was elected by the student body at the College to the Trustee position. In addition to going to school, Rondacia is a participant in 15-Love, an outreach program for youth which uses tennis as the medium. She also volunteers in the Cardiac Rehab unit at Ellis Hospital and received the Ellis Medicine Junior Volunteer Scholarship this month. She has excelled academically and has been named to the President's List every semester.
This fall, Rondacia plans to attend the University of Pennsylvania in Philadelphia as a student in the Roy and Diana Vagelos Scholars Program in the Molecular Life Sciences to pursue her bachelor's degree in Biochemistry combined with a master's degree in either Biochemistry or Chemistry. She then plans to attend medical school to become a surgeon and create a medical non-profit organization in Guyana where she was born and lived until the age of 12.
"I am obviously excited to graduate and for new opportunities and new memories, but I am still trying to hold onto the ones that I have known for so many years. Being at SUNY Schenectady was awesome because it is a small school. It was nice getting to know the professors. They seem really interested in knowing you as a person and helping you reach your goals. Nevertheless, I am excitedly awaiting new experiences. I take with me this lesson: with God, nothing is impossible."
Will Jelstrom, Performing Arts: Music (A.S.)

When Will Jelstrom wasn't sure exactly sure what he wanted to study in college, he contacted his former high school music teacher Mrs. Kimbler from Shaker High School (who also taught him music in elementary school) for her advice. He quickly remembered the energy and confidence he felt while performing in high school musicals, during New York State School Music Association competitions, and as a vocalist in school choirs. He enrolled in the Music Certificate program at the College and hasn't looked back since. He graduated with his certificate in 2021, auditioned for the degree program and will now be graduating with his degree in Performing Arts: Music.
Will has been singing since he was 6 years old and would sing songs as his older sister Audrey played the piano. Next came singing in elementary school choirs, middle school performances, and high school theater. While at SUNY Schenectady, Will has learned an entirely new genre, classical music. He has learned how to perform classical music, the proper ways to sing with certain postures and breathing. It's a new language of sorts that he has added to his repertoire. He will be using all he has learned when he performs the Star-Spangled Banner at the beginning of the College's 53rd Commencement on May 18. Will has performed with the College's Vocal Chamber Ensemble and Chorus. In addition to being a vocalist, Will, who has been named to the Dean's List is also a pianist.
Last summer, Will interned at the Camp-of-the-Woods in Speculator, N.Y., where he performed for guests, singing contemporary, classical, and faith-based songs. He also tutored fifth- and sixth-graders at the camp. He plans to return this year while also working for a local landscaping company. Then he's off to SUNY Fredonia this fall, transferring to pursue dual bachelor's degrees in Music Performance and Music Education. His career goal is to perform and also teach.
"All of my professors have been so supportive and encouraging to me. They are all performing as well, not just teaching us. They're involved in their communities. It's nice to see that. I have really liked the environment here. All of the music students are all trying to pursue similar goals and it's been a great space to be in. When I went to audition at SUNY Fredonia, SUNY Potsdam and SUNY Purchase, the professors told me that a lot of students come there from SUNY Schenectady and really complimented the program and the standards here."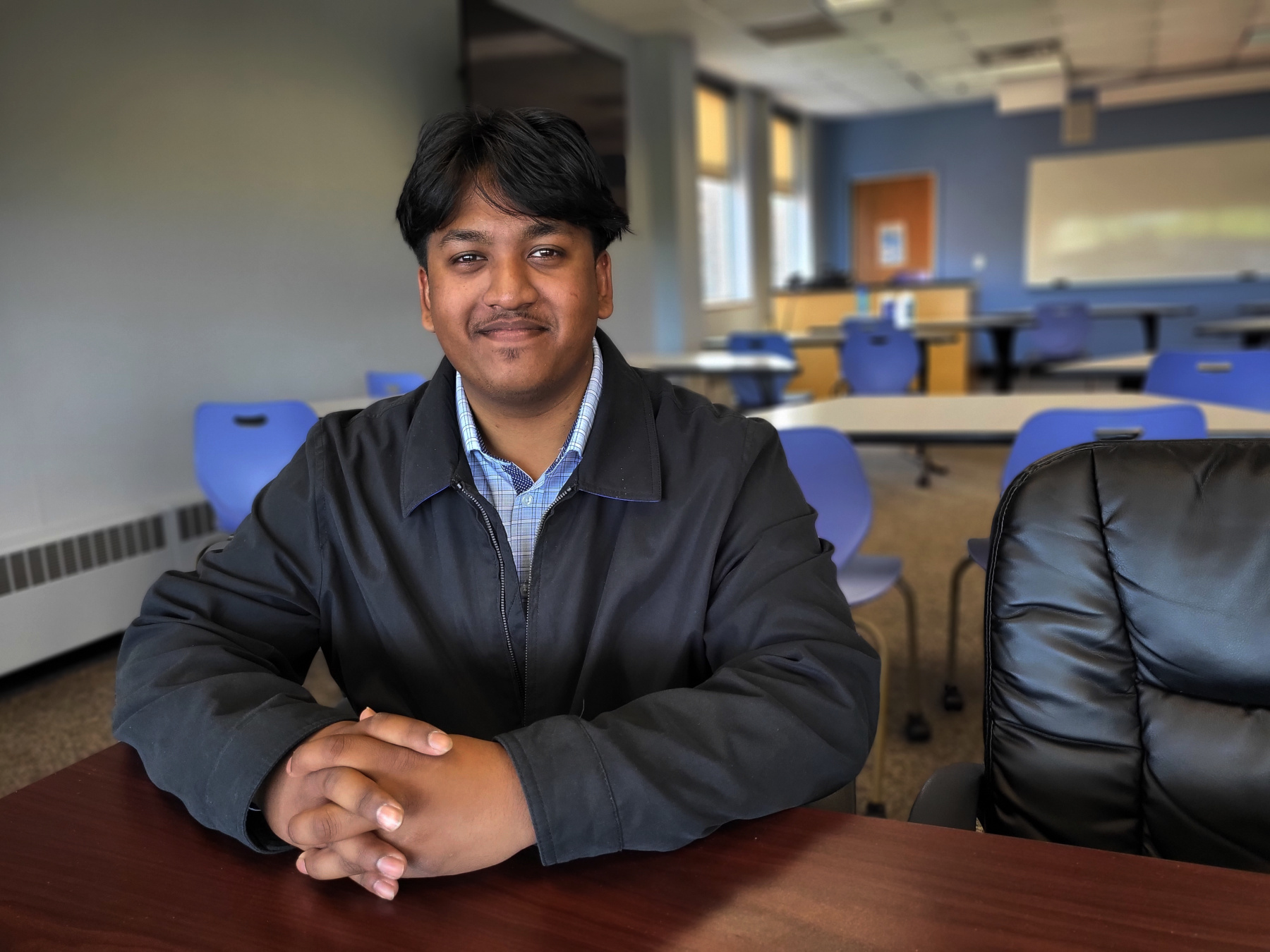 Anthony Bisnauth, Dual Business Administration A.A.S. and Entrepreneurship Certificate
Sometimes big ideas can come from what might seem like an ordinary slice of life on an average day. For Anthony Bisnauth, watching the line of cars waiting for service at a car wash near his neighborhood in Schenectady sparked an idea for a mobile car detailing business and ignited his entrepreneurial spirit. Two years later, he has written a comprehensive business plan for "A to B Mobile Detailing," learned how to start, operate, and manage a business through the Capital Region Chamber's Entrepreneur Boot Camp (the College's Business Plan Development course), and is graduating with his A.A.S. degree in Business Administration and his Entrepreneurship Certificate.
Anthony also learned sales, customer service, and management training alongside other local aspiring entrepreneurs from throughout the Capital District at Sandler Training in Albany through the College's Sales and Service course. He has been working full time as a lot attendant and social media contributor at three different car dealerships, learning all he can about car detailing, sales, and repairs, while going to school. Now, he's prepared to get his business up and running this summer. He plans to conduct more market research to target different locations to bring his mobile car detailing business – maybe a local business one day, a housing complex the next. He plans to go where his customers are and realizes that the key is to keep his business plan updated as industry trends change.
A 2021 graduate of Schenectady High School, Anthony, who has been named to the Dean's List describes how his thoughts about education changed when he started taking classes at SUNY Schenectady. "I've gained a lot by going to school here. Before I started college, I wasn't someone who really wanted to learn because I was more focused on the business world. But when I first stepped on the grounds of the College, I thought this is a professional place where I can actually learn. In the classes, I've learned a lot and developed skills. I've also used tutoring which was great for my Economics and Math classes. I came into college wanting to start a business and now with the skills and knowledge I got from my classes, I can say that I know how to start a business."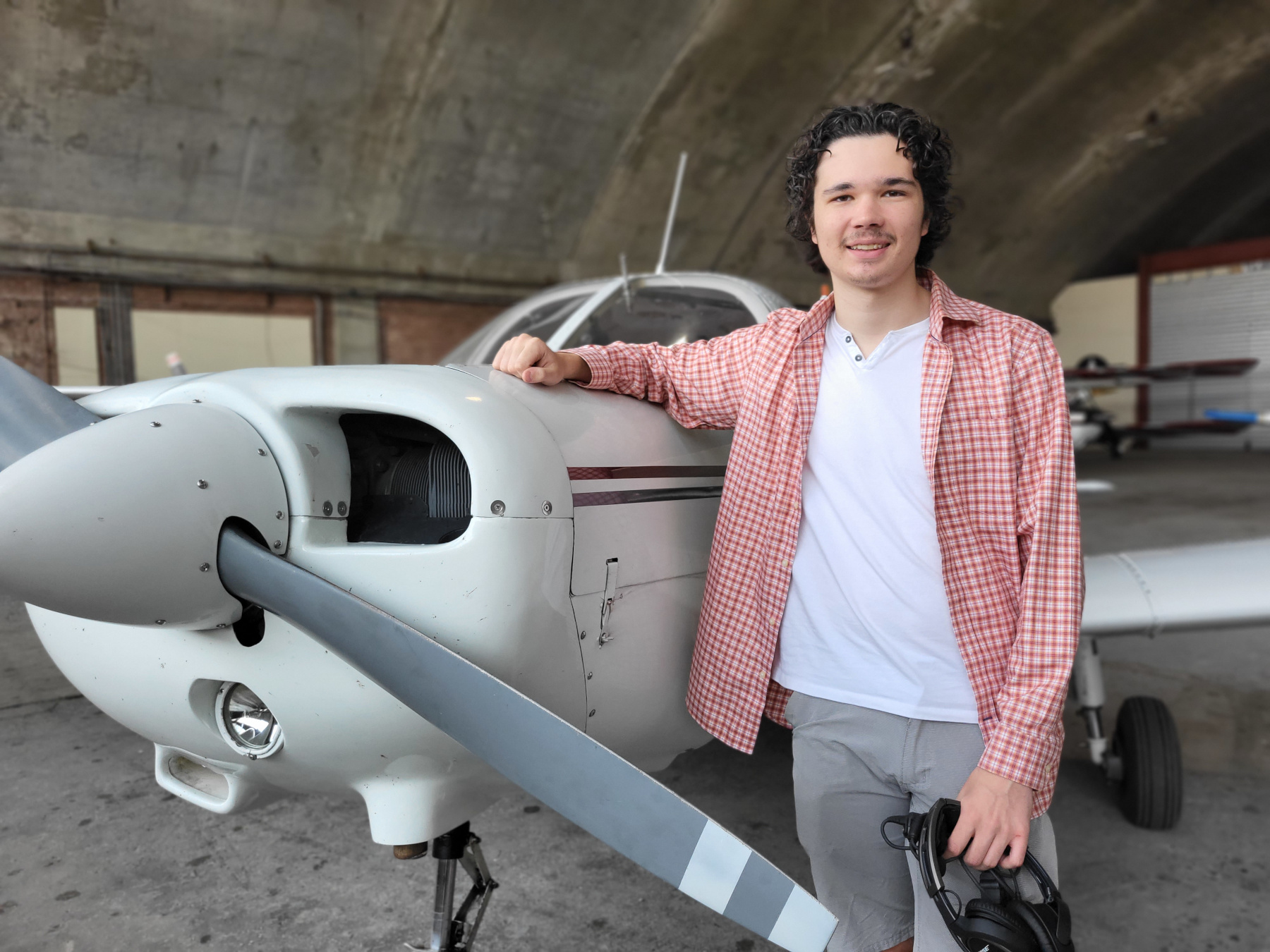 Jonathan Ryan, Aviation Science (A.S.)
When he was 10 years old, Jonathan Ryan took his first flight on an airplane bound for Puerto Rico for a family vacation and knew he belonged up in the sky. He started taking flight lessons as a teenager and by the time he graduated from Norwich High School, he already had his Private Pilot Certificate. While taking ground classes on campus and flight laboratories provided by Westfield Flight Academy at the Schenectady County Airport, he earned his Instrument Rating and his Commercial Pilot Certificate. He is graduating with his A.S. degree in Aviation Science.
Jonathan, who has been named to the Dean's List, was one of only 11 students from colleges and universities across the country to earn a Southwest Airlines Scholarship last year. He received $5,000 per semester while he was a student this year at SUNY Schenectady and the scholarship will continue as he transfers this fall for his B.S. in Professional Pilot online through Utah Valley University. He's already used three of the eight complimentary Southwest tickets he received too, for trips to Puerto Rico and Fort Myers, Fla. (and to fly a friend from Portland, Maine, to Albany). Jonathan was also awarded the Robert F. Case and Family Scholarship and William Gundry Broughton Fellowship Program for Excellence through the SUNY Schenectady Foundation.
He will be completing his Multi-Engine Rating over the summer, working on his Certified Flight Instructor License, and continuing his job as a Ramp Agent for Piedmont Airlines at the Albany International Airport. Jonathan will also be building up his flight hours and is looking forward to teaching other aspiring pilots as a flight instructor. He plans to relocate to Indiana in August. Jonathan's career goal is to become a charter pilot and then a pilot for a major airline.
"The first time I ever flew on an airline, literally from the moment I stepped into the airport, I got an excited feeling. I felt like I belonged and from there, I had my mind made up. Flight training is an expensive endeavor and SUNY Schenectady is really affordable. It's a smaller program and it feels personal here. Everyone knows everyone and the faculty are very good. Professor Barbara Jones is a very skilled teacher and the other instructors are really good too. I have always found the professors to be very kind and helpful. I also appreciate that I can take in-person or online classes."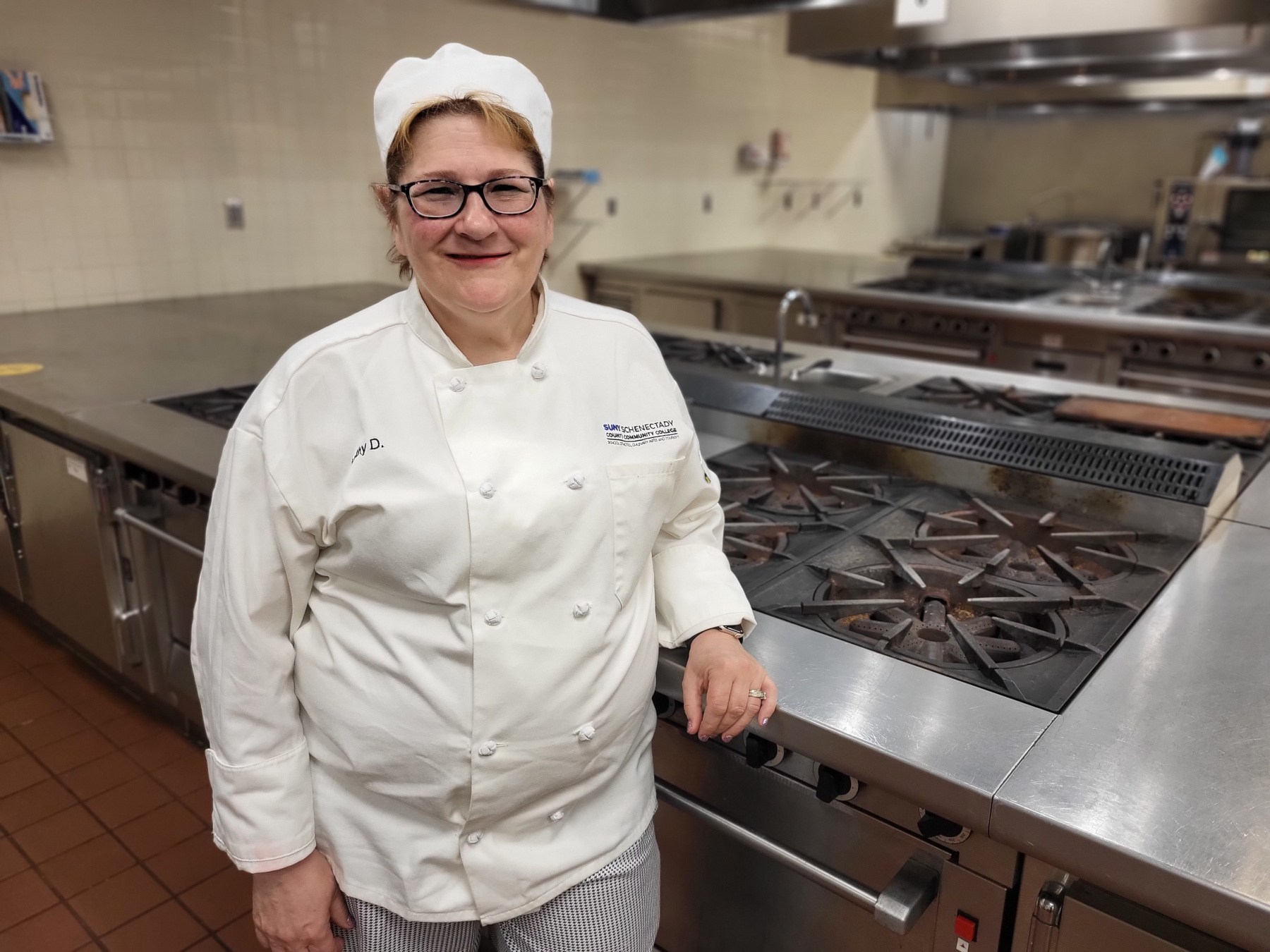 Katherine Duffy-Darmetko, Culinary Arts (A.O.S.)
After more than 18 years as a nurse, Kathy Duffy-Darmetko decided to follow in the family tradition of "cooking big" and started taking classes to begin another career in the Culinary Arts field. Her mother, aunt, and brother had all cooked for years while Kathy was growing up, preparing meals for fraternity houses at Rensselaer Polytechnic Institute (RPI) in Troy. Kathy loved to cook also, and so she decided to put the wheels in motion for a career change. Kathy graduated from the College in 2022 with her certificate in Mobile Food Service and will graduate this month with her A.O.S. degree in Culinary Arts.
When she first enrolled at the College in Fall 2020, Kathy was an essential worker at the height of the pandemic, going to college full time and working full time as a nurse, taking care of alzheimer's patients at St. Joseph's Provincial House in Latham, part of St. Peter's Health Partners. Most of the time she was taking classes during the day and then working either the 3 p.m. to 11 p.m. shift or the 11 p.m. to 7 a.m. shift.
Last summer, Kathy was a familiar face to hungry lunchtime crowds at the Empire State Plaza when she worked on the College's food truck, making and serving pizzas, ramen, salads, and other delicious meals. Now, she's exploring buying her own trailer to serve food in different locations around the areas. Her specialty? Soups and sandwiches, including a seafood lasagna soup that she made for her Modern Culinary Trends and Techniques class which was a big hit with her fellow students.
Kathy, who has been named to the Dean's List, recently worked at the Kentucky Derby, along with 42 other students and faculty from the College, cooking for an international crowd in prestigious restaurants at the famous Churchill Downs. This was the 41st year that SUNY Schenectady students worked at the Kentucky Derby as interns. They worked alongside industry professionals from Levy Restaurants of Compass Group. This year she also made delicious vegan stuffed shells and set up dessert stations for the Food for Thought & All That Jazz gala held at the College in April.
This summer, Kathy will be catering small parties and gatherings, while still working part-time as a nurse. For her, everything she has learned at the College comes down to those who have shared their knowledge with her. "I love the professors. They are the best. They are always there when you need them and they are there to give you feedback whether good or bad. It all helps you grow as a person. The best advice I've gotten is, 'Mise en Place.' Everything has its place and take your time. Time management is so important."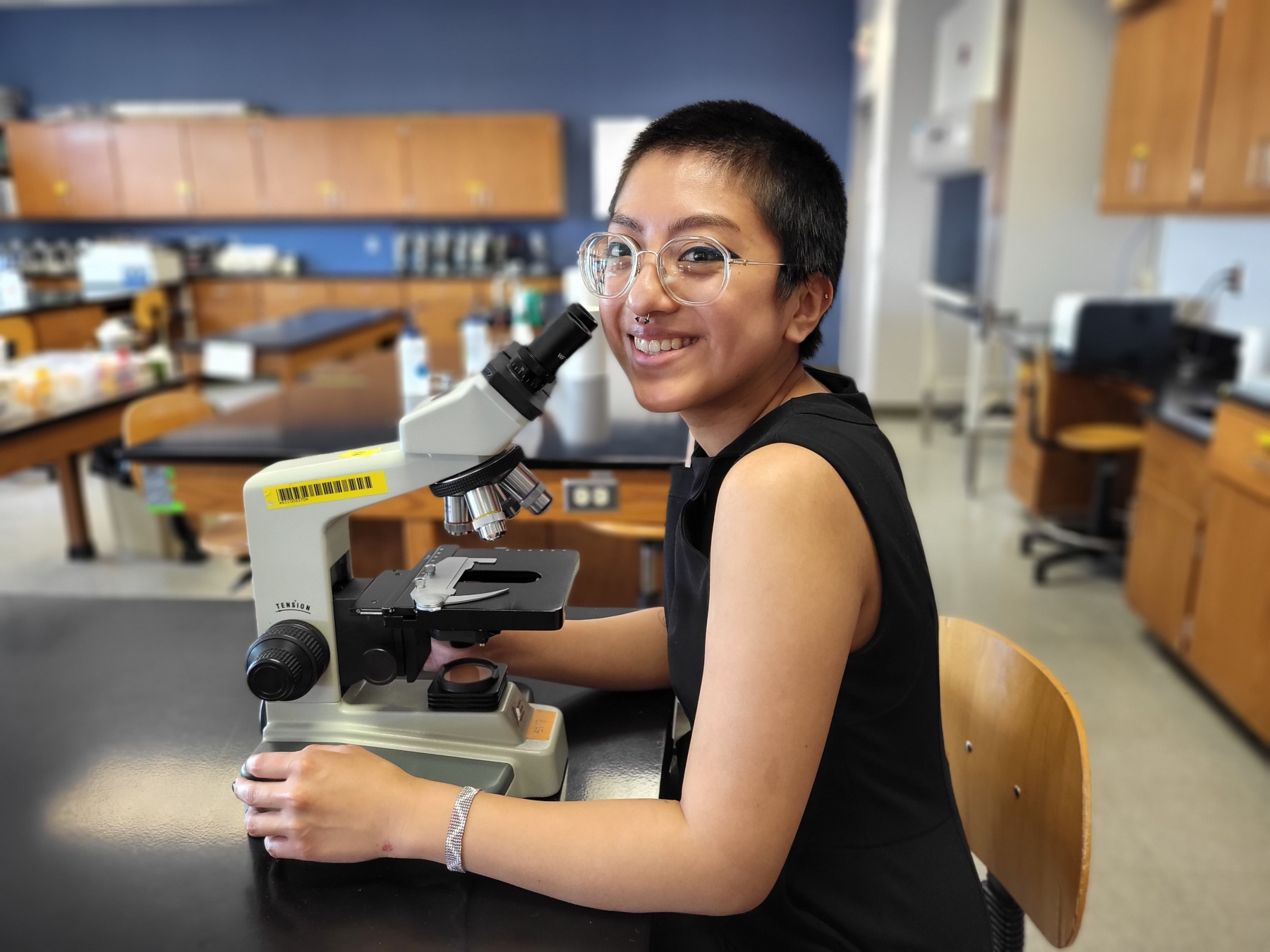 Jennifer Diaz, Science: Biology Concentration (A.S.)
Jennifer Diaz has always had a love for science, specifically how the brain works. She also always knew that she wanted to become a medical doctor, but wasn't ready to articulate that until she began working as a Medical Assistant at CentralMed Urgent Care and Primary Care in Albany and majoring in Science at the College. She has started on her path toward her dream of practicing medicine. When she graduates with her degree in Science with a concentration in Biology, Jennifer will be the first person in her family to have graduated from high school and college. She will be sharing her story when she delivers the student address at Commencement.
Jennifer grew up recognizing the importance of education, a lesson that was instilled in her by her mother Gloria. With few opportunities available to her in Guatemala, her mother immigrated to the U.S. and raised Jennifer and her siblings primarily in South Dakota. They moved to the Capital Region six years ago and Jennifer graduated from Ravena-Coeymans-Selkirk High School in 2021. When she began attending SUNY Schenectady, Jennifer decided to become a student leader and was elected President of the Student Government Association (SGA). Her goal as SGA President has been to engage students and hear from those who have different backgrounds, especially BIPOC.
Jennifer, who has been named to the Dean's List, is also a member of the Collegiate Science and Technology Entry Program and conducted original research in her Biology and Microbiology courses that focused on "Tracing Transmission of the Sin Nombre Virus." This research opened her eyes to the various avenues of science that are out there. Still, how the brain functions and human behavior remains her primary interest.
This fall, Jennifer will be pursuing her bachelor's degree in Integrative Neuroscience at Binghamton University. She then plans to apply to medical school to become a physician.
"SUNY Schenectady taught me how to take on leadership positions and I learned how to delegate. In terms of academics, I was able to take care of all of my prerequisites here as I transfer on for my bachelor's degree. The professors were quite excellent and they made difficult topics easy to understand."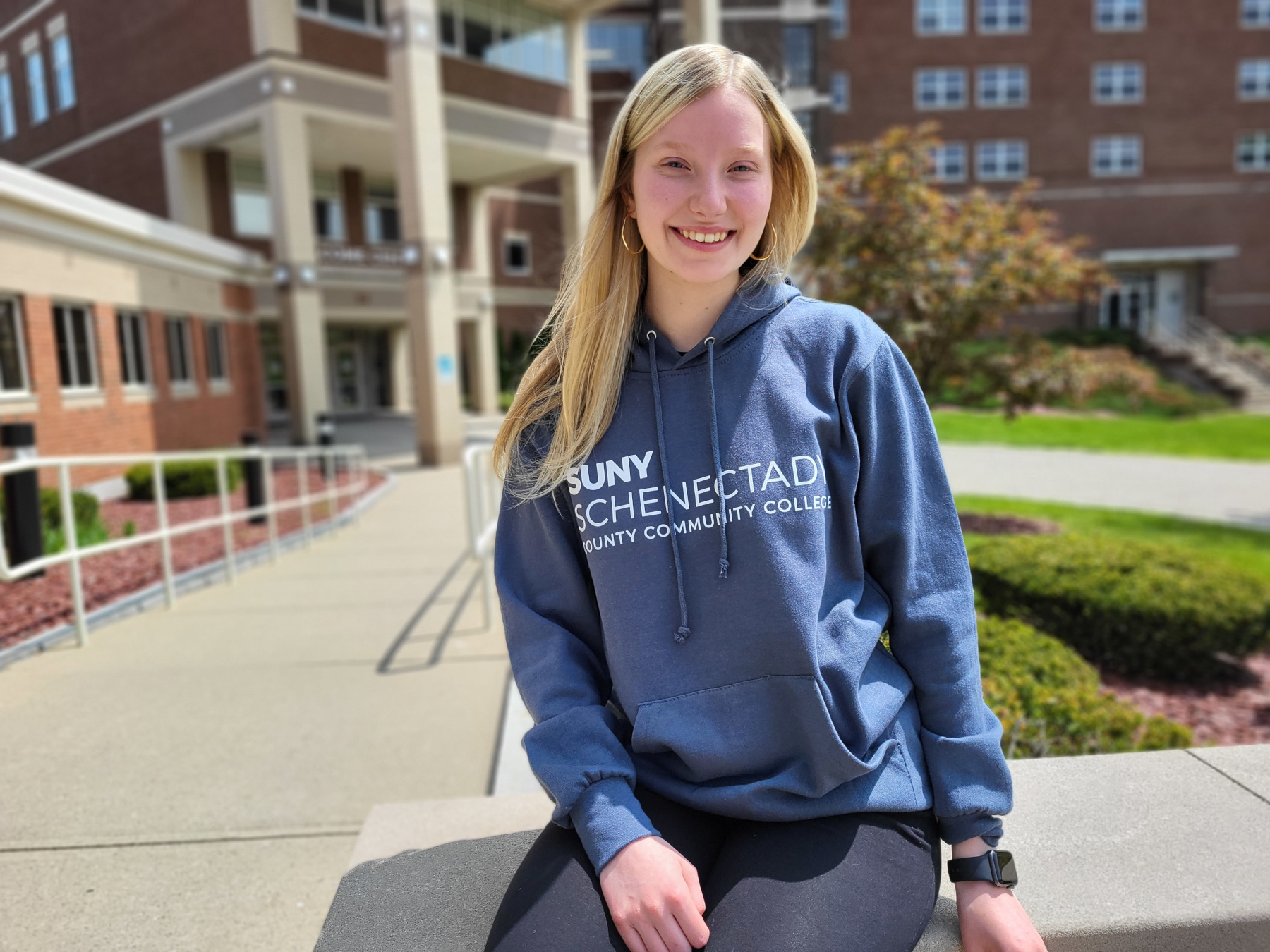 Lacey Allen, Hospitality and Tourism Management A.A.S.
When Lacey Allen greets travelers at the information desk at the Albany International Airport, her goal is to make their time at the airport as stress-free as possible. She has helped people from all over the world find their gate, a good restaurant, and their way through TSA screenings. It's all part of her Hospitality and Tourism Management internship which turned into a part-time job on her first day. Lacey is also an Ambassador at the airport. She plans to one day assist passengers as a flight attendant. Lacey is graduating with her degree in Hospitality and Tourism Management.
Through the degree program, Lacey, who has been named to the President's List, is gaining broad knowledge of the hospitality field. A 2021 graduate of Guilderland High School, she recently returned to the Kentucky Derby as an intern for the second year, helping to manage a restaurant and bar at Churchill Downs. She shared that the experience was invaluable because "you need to be assertive and everyone is on their game." She enjoyed making sure everything was running smoothly at the restaurant so that guests enjoyed their time at the Derby. This was the 41st year that SUNY Schenectady students worked at the Kentucky Derby as interns. They worked alongside industry professionals from Levy Restaurants of Compass Group. She sees her career goal of working as a flight attendant in the same way, as she looks forward to making passengers feel relaxed during flights, noting that she was the one in the family, even as a child, who would calm nervous family members as they frequently flew to Florida for family vacations.
In addition to going to school and working in the hospitality field, Lacey enjoys performing and has had lead roles in "Mamma Mia" and other musical productions through Master Class Performing Arts based in Albany. This fall, she plans to transfer to SUNY Delhi for her B.B.A. in Hotel and Restaurant Management through the College's partnership with Delhi.
"I love everything about SUNY Schenectady. Every single professor I have had has been friendly, intelligent and easy to communicate with. You're not a number here. For example, last week I was in the show The Prom and Mr. and Mrs. O'Connell (faculty members) came to see it, which was so nice. You feel like you matter here."