Recent Graduate Earns Prestigious SUNY Chancellor's Award for Student Excellence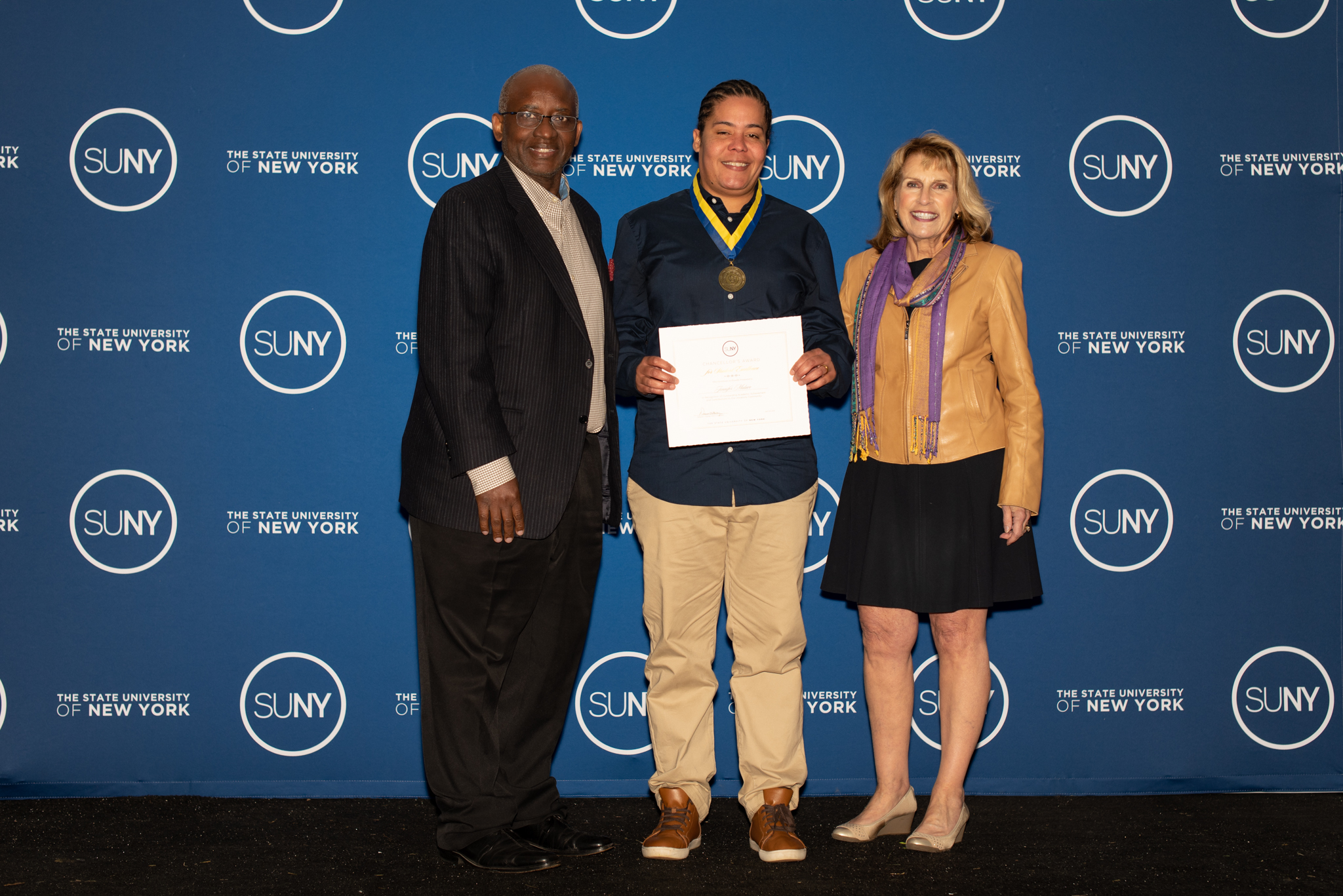 Jennifer Malave, who graduated from SUNY Schenectady in December 2021, was recognized as a recipient of the 2022 SUNY Chancellor's Award for Student Excellence (CASE) during a ceremony this week. CASE is the highest honor awarded to SUNY students who have best demonstrated academic excellence and leadership. Jennifer has served as a student leader at SUNY Schenectady with a passion for volunteering to help others, as well as shining a light on diversity, equity and inclusion initiatives.
"Jennifer is an excellent example of a student who is a role model, engages other students in organizations and programs on campus, and gives freely of her time for the betterment of the College community, all while excelling academically," said Dr. Steady Moono, President of SUNY Schenectady. "We are very proud of all that Jennifer has accomplished and commend her on this very well-deserved recognition by SUNY."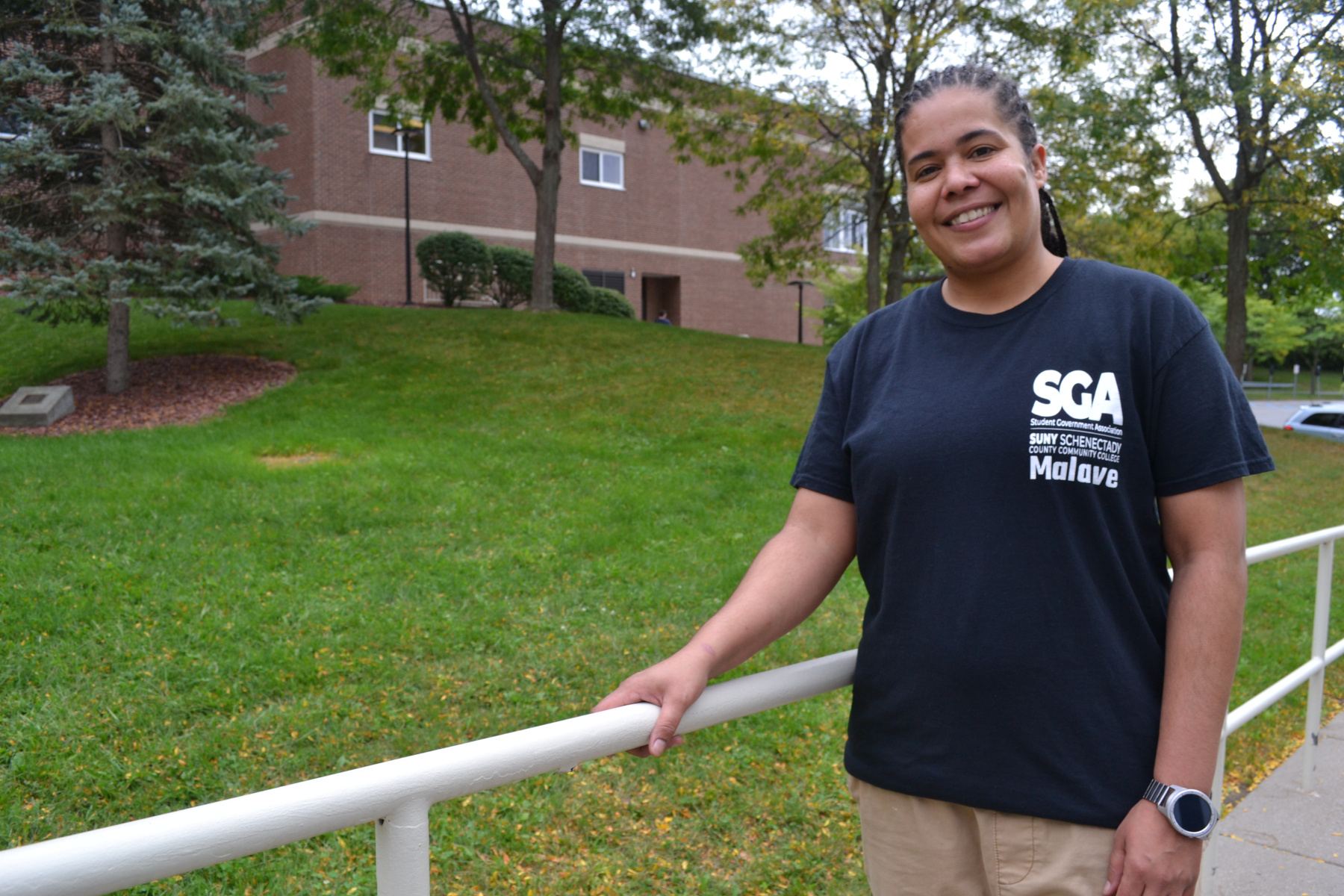 Jennifer is well-known on the SUNY Schenectady campus. She served as President of the Student Government Association (SGA) during the 2020-2021 academic year and the Fall 2021 semester and was someone who helped students feels connected to the College when students were learning remotely as a result of the pandemic. As President of SGA, she created an inclusive environment and encouraged students to join and become engaged in campus clubs and organizations. She was also very intentional in collaborating with other organizations and departments to help foster a cohesive student campus experience. In addition to SGA, she was President of the ALANA (African American Latin Asian Native American) Club, Chair of SGA's Intercultural Affairs Committee and Civics Committee, and worked in the College's Food Pantry. Jennifer also excelled in the classroom, having been named to the President's List consistently and graduating with an impressive 3.9 GPA.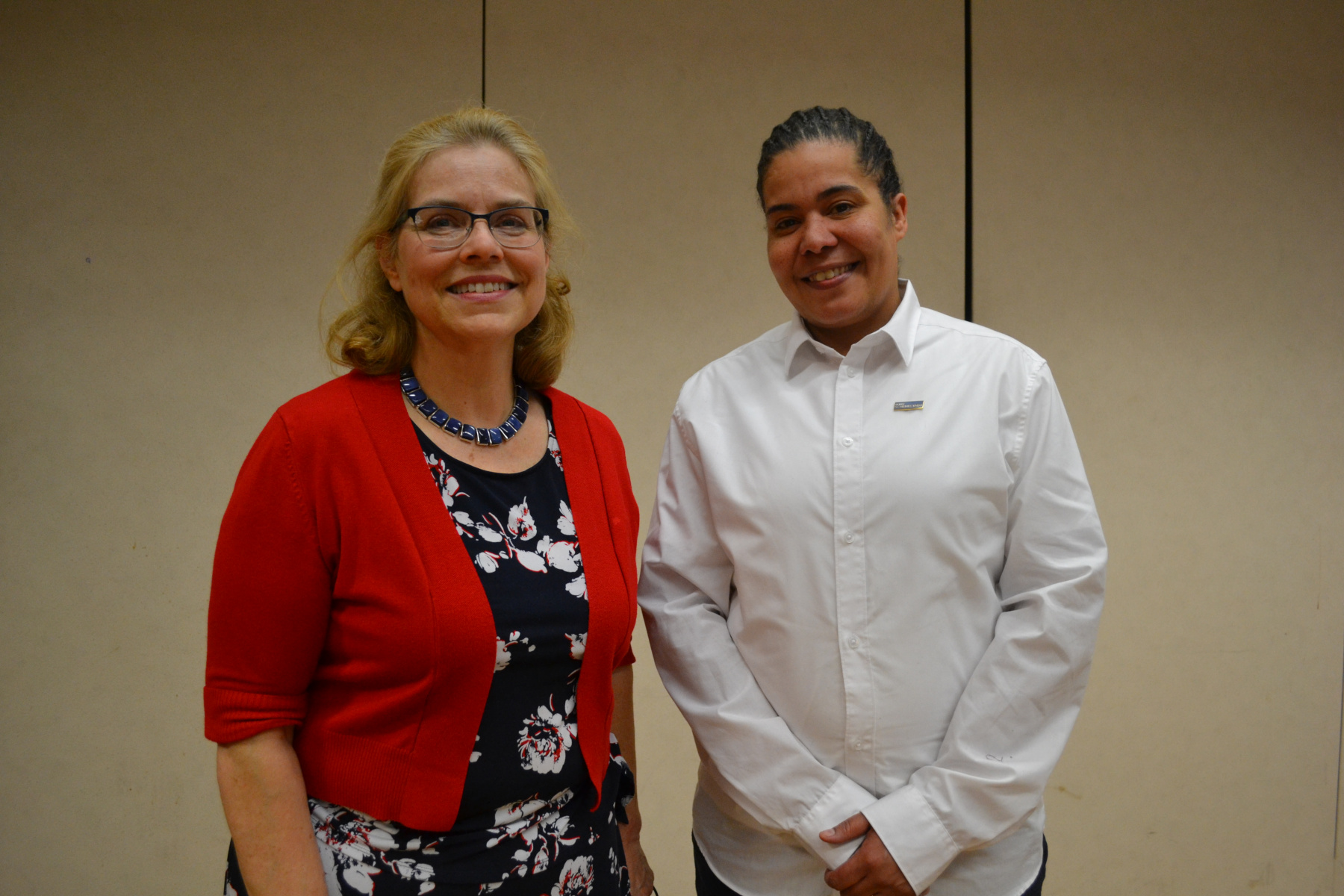 Ann Fleming Brown, Chair of the Board of Trustees, with Jennifer Malave after Jennifer was honored at a recent Trustees meeting.
After graduating in December with her associate degree in Human Services, Jennifer transferred to the University at Albany where she is pursuing her combined bachelor's and master's degrees in Political Science. Her career goal is to become involved with government and policy. "I want to create change on a larger scale," Jennifer explained. "I believe that developing a deeper understanding of policy making and how our government works will allow me to do that."
Jennifer continues to hold strong ties to SUNY Schenectady as the co-host of the College's Many Voices, One Call podcast which is a space for conversations about diversity, equity, inclusion, teaching, and learning. She also is a part-time employee of the College in the Learning Commons.
Jennifer was one of 180 students from 61 campuses chosen for the SUNY Chancellor's Awards for Student Excellence. This special award honors SUNY students who have successfully integrated academic excellence with leadership, campus involvement, community service, and/or creative and performing arts. Students were recognized by Deborah F. Stanley, Interim Chancellor of SUNY, during the ceremony that took place at the Hall of Springs in Saratoga.
"Now more than ever, it is time to celebrate the accomplishments of our students who have helped one another get through this global pandemic and focus on getting the most out of their college education, and this year's CASE winners are at the top of the class," she said. "It is my great honor to celebrate the fortitude, leadership, and achievements of this year's winners, and I applaud their hard work and desire to do more for their campuses and fellow students. I, for one, can't wait to see what they do next."