Sharing Cultural Experiences Through International/English Language Learners Club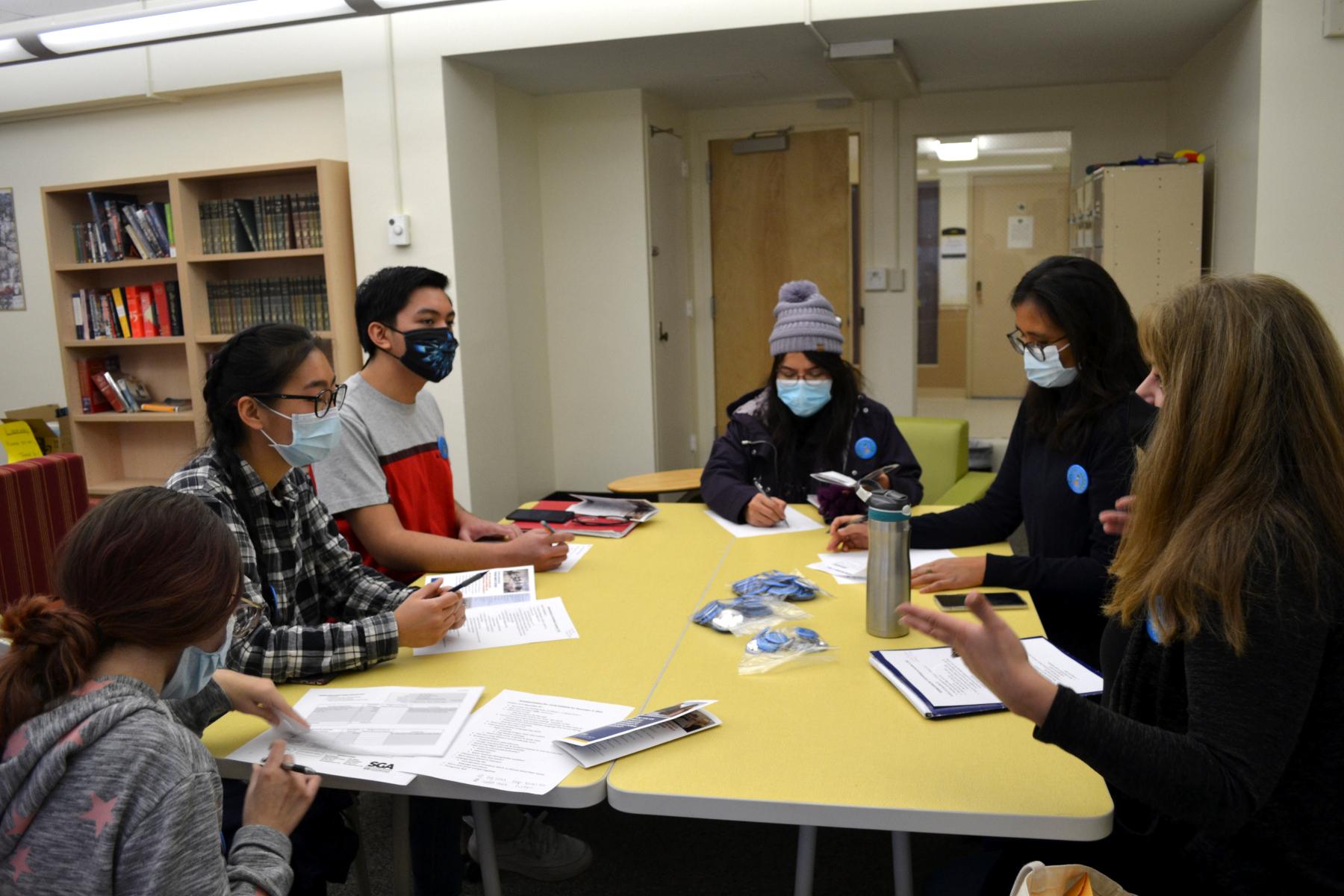 12/08/2021
For Nittaya Casey, a Business Administration major who was born in Myanmar, lived for several years in Thailand, and then moved to the U.S. when she was 13, the International/English Language Learners (I/ELL) Club has brought new friends, camaraderie, support, and even a place to get some friendly feedback on her artwork. (Nittaya was recently featured on the latest episode of Many Voices, One Call, the SUNY Schenectady podcast.)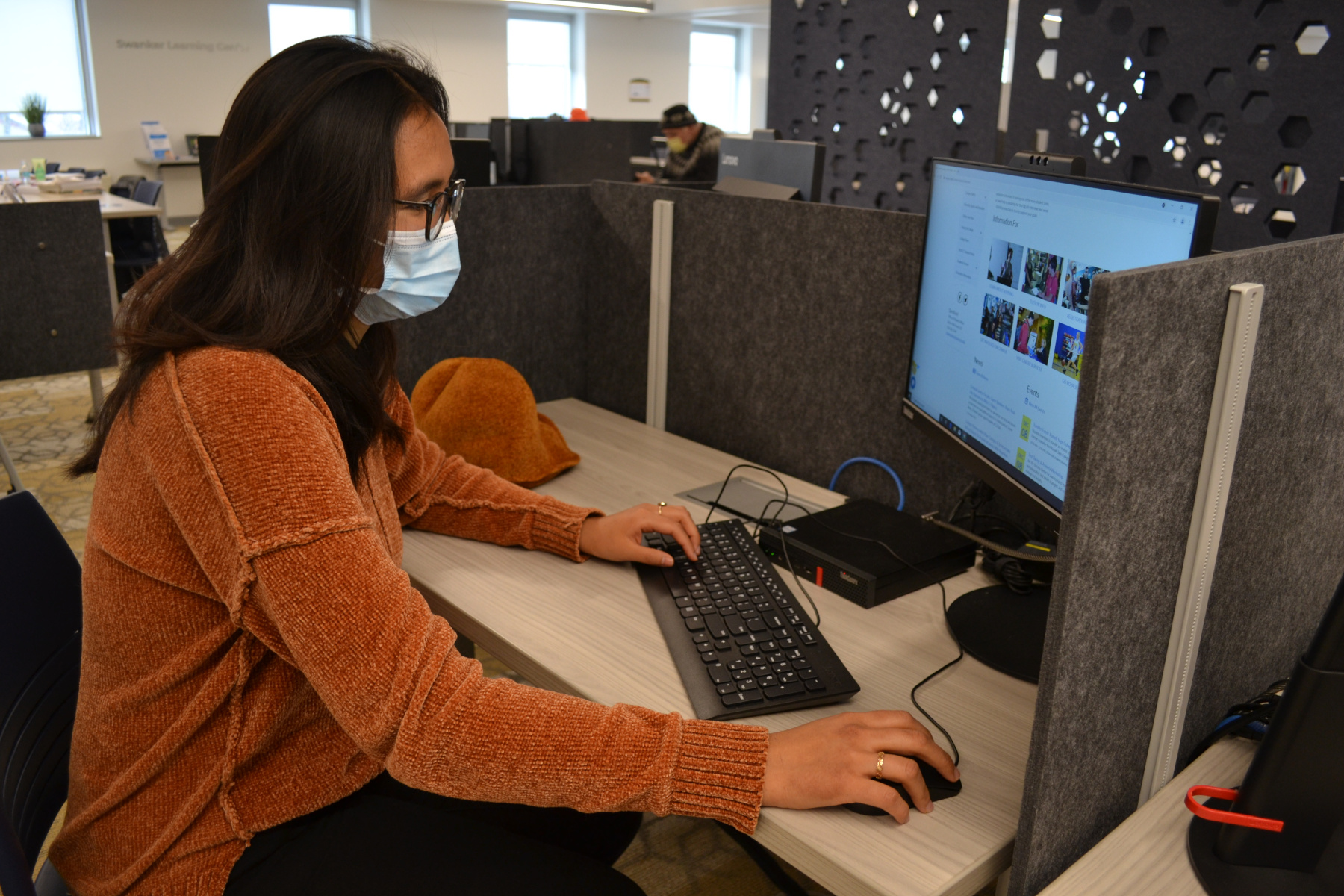 "It's nice to see other students who have similar backgrounds or had the same sort of transitions in their lives," Nittaya shared. "Diversity is very welcomed in such a positive light. I feel included in a lot of things and I feel supported through the club. I don't feel alone in my experience because they have similar experiences as well."
The I/ELL Club meets each week and the seven members who speak 14 different languages among them share the experiences they have had and the roads that led them to SUNY Schenectady. Next semester the club plans to host International Mother Language Day events on Feb. 21 as well as regular international movie nights throughout the semester.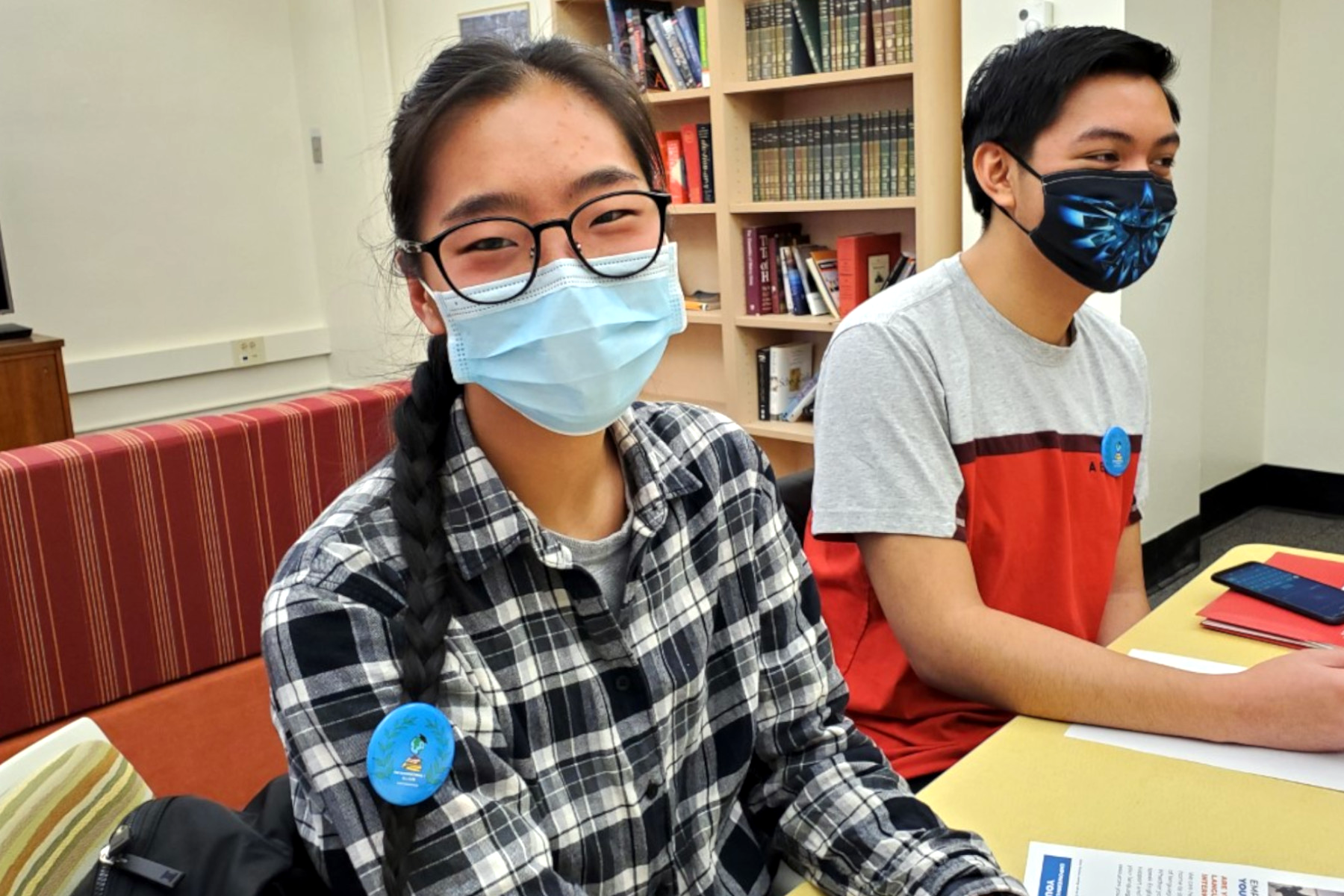 Grace Brower, a Liberal Arts major who is President of the club, was adopted at a young age, and grew up in upstate New York, graduating from Burnt Hills-Ballston Lake High School. She was studying for her bachelor's degree in Film Production at the University of Westminster in London when the pandemic began, and she returned home. She looks forward to tutoring students who are learning English.
"A lot of us have lived in the States for a while and know English well enough. We want to help other students. There is a general sense of acceptance and community and people who normally wouldn't have met just through our classes or online courses. We all share the sense of camaraderie, of wanting to help other people and we have found our niche in the college."
Davie Penid, a Computer Science major and Vice President of the club, was born in California and grew up in the Philippines. He moved to Niskayuna four years ago and graduated from Niskayuna High School. He wants students to know that the club is open to all students.
"We talk about our experiences mainly and what it's like living in another country and coming to America for the first time. We learn a lot about different cultures. The club is open to everybody. You don't have to be an international student. Come hang out with us for fun. Anybody can join."
Donna Corbisiero, Associate Professor in the Division of Liberal Arts and Club Advisor, started the club in 2019 after noticing that several students in her courses were struggling with English.
"I grew up in a household where my parents spoke little English and I watched the struggles and challenges they faced, and yet they had a community of extended family and I wanted to have something like that on campus for these students."
To find out more about the International/English Language Learners Club, please contact Ms. Corbisiero at corbisd@sunysccc.edu.