$1.6 Million Grant from U.S. Department of Education to Increase College Access for High School Students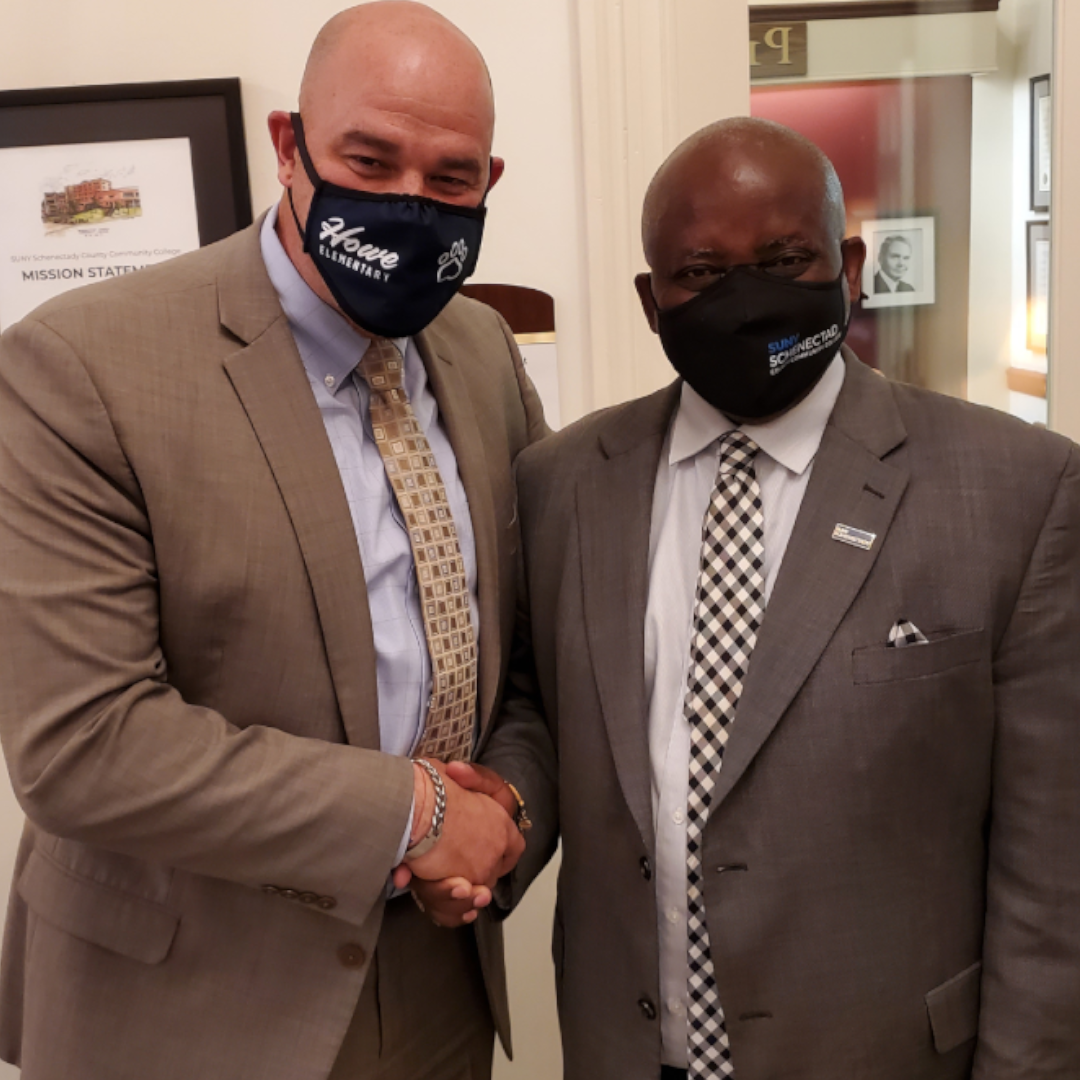 9/08/2021
SUNY Schenectady is one of only two New York state institutions and the only SUNY campus selected to receive a grant from the U.S. Department of Education through the Institutional Resilience and Expanded Postsecondary Opportunity (IREPO) program.
The IREPO program is designed to help institutions of higher education emerge from the Coronavirus pandemic more resilient and expand educational opportunities for students. The College will utilize the $1,658,205 grant funding to partner with the Schenectady City School District on providing support services to create pathways for students to become "college ready" while they are still in high school.
Specifically, the IREPO grant will allow the College to expand its College in the High School (CHS) program at Schenectady High School by developing "real-time" immersive support and academic services at Schenectady High School. The funds will be utilized to create a college ready success course for students, add Academic Coaches and a Mental Health Counselor, and strengthen professional development opportunities between SUNY Schenectady and Schenectady High School instructors. The grant is for a two-year period.
"The academic support programs we will be able to put into place through the grant, working with Schenectady High School, are extremely important. Not only will these resources instill confidence in high school students as they move on, it will set them up for success in their college careers. We are investing in them and we are pleased to work with Schenectady High School to help change lives."
"We are beyond excited, pleased and grateful to Dr. Moono and SUNY Schenectady for this opportunity and partnership that provides incredible support to Schenectady students. The supports, resources and opportunities will make a difference in the lives of students and serve as an investment in the future of our city and our community. I look forward to our continued partnership."
SUNY Schenectady has offered the College in the High School program at Schenectady High School for more than 10 years. Impressively, last year more than 500 Schenectady High School students participated in the CHS program, earning more than 2,000 college credits.
Though notable in its own right, the IREPO grant directly aligns with SUNY Schenectady's Strategic Plan, Many Voices, One Call 2021-2026, which includes developing a clear student journey that enhances alignment of academic programs and student goals, eliminates barriers to success, and expands regional partnerships.