From Zambia to SUNY Schenectady: Students Begin Taking Classes This Fall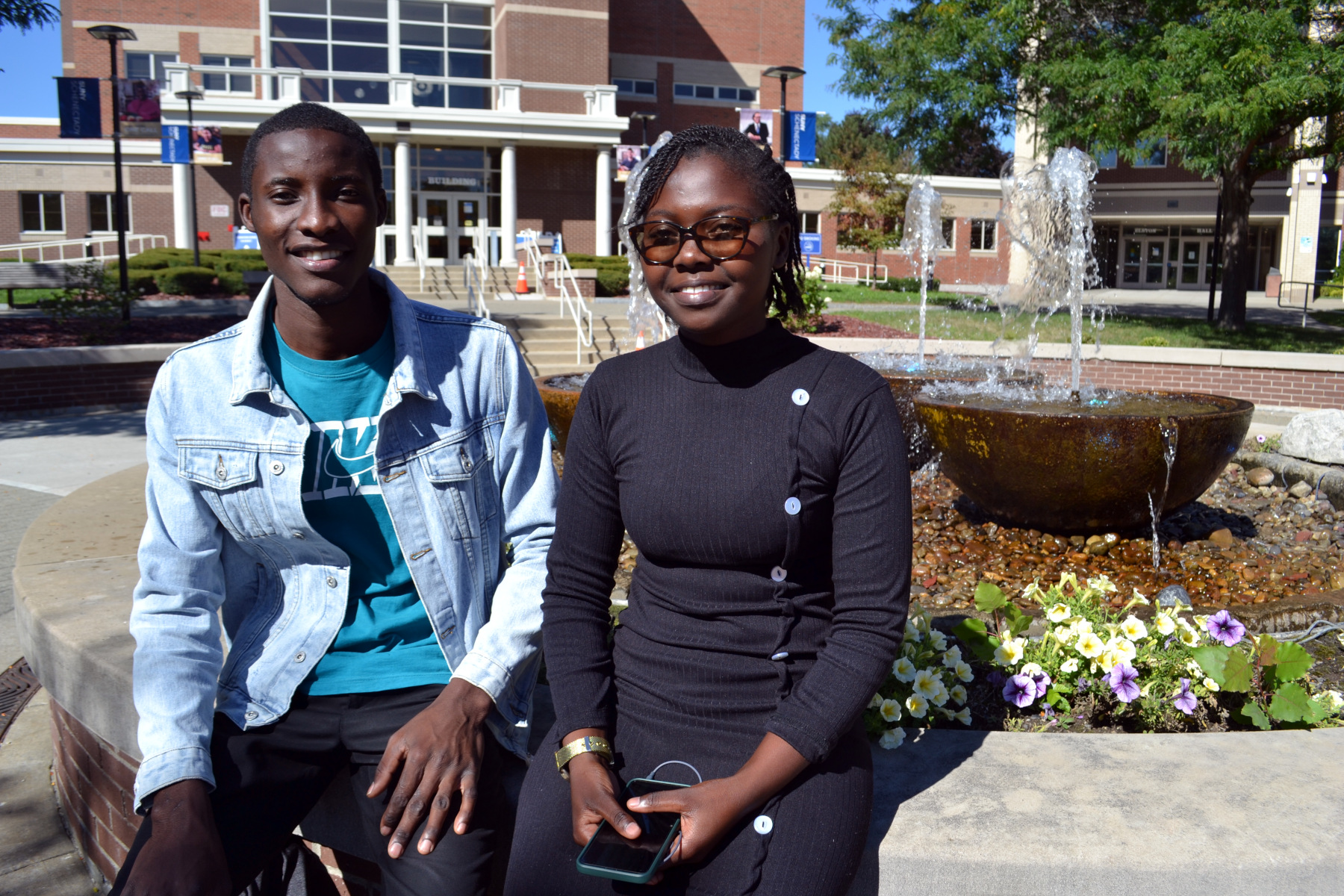 9/07/2022
Though they are more than 7,500 miles from their home country of Zambia, SUNY Schenectady students Maureen Mbanga and Ngambela Zulu said that they have felt right at home in the Electric City from the time they arrived here a few weeks ago.
"People are just so nice here that it doesn't even feel like you're away from home," Maureen said. "All of the professors and staff and other students have been so welcoming."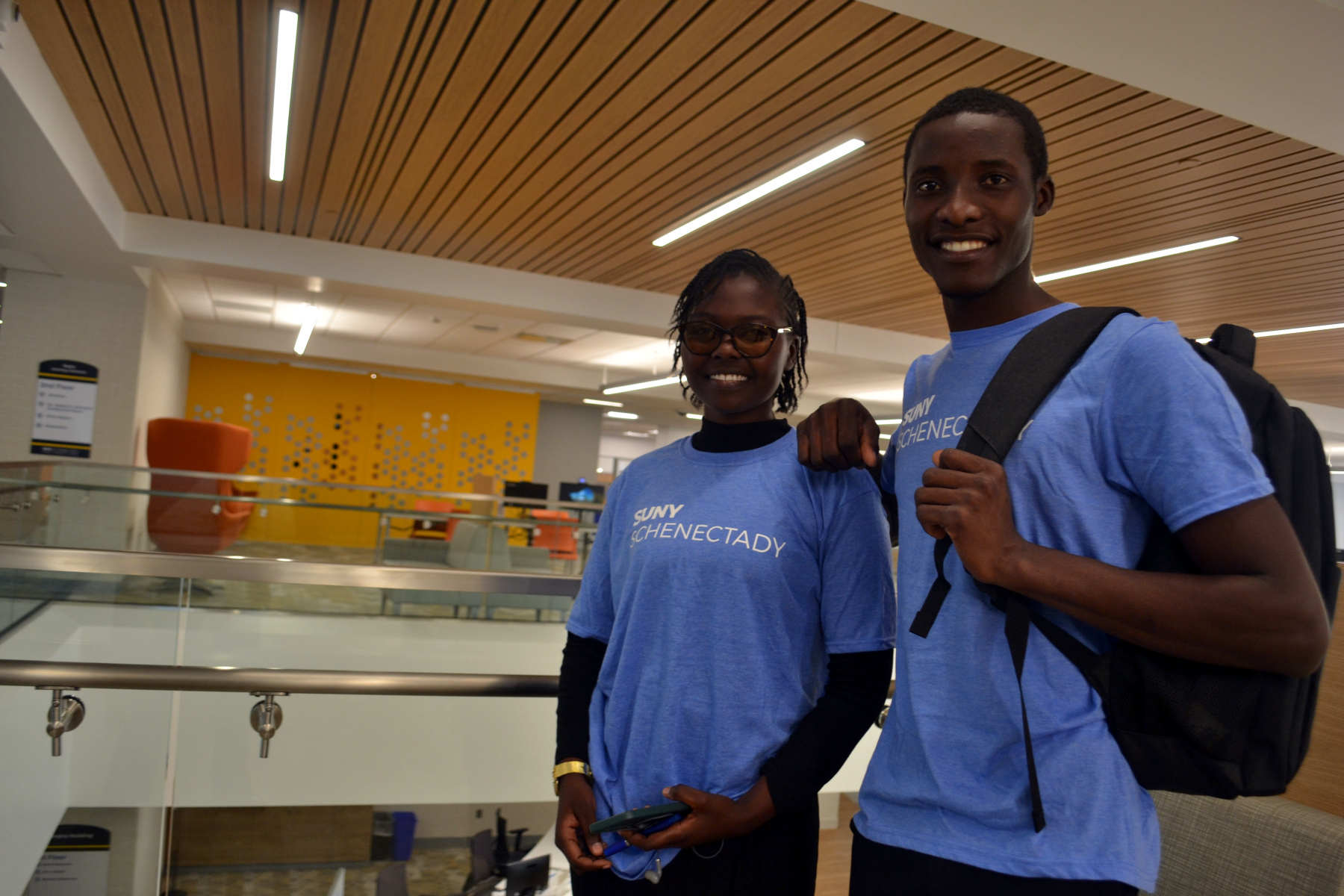 Maureen and Ngamebela both began taking courses at the College this fall after earning full scholarships to SUNY Schenectady this summer. Students in the African Education Program (AEP) in Zambia, they were selected as recipients of the Joan R. Dembinski '10 Study Abroad Scholarship through the SUNY Schenectady Foundation. This summer, officials from SUNY Schenectady and AEP signed an agreement establishing a collaboration to develop academic and educational cooperation between the two institutions.
One thing that surprised them was how approachable College faculty have been. Maureen explained, "Here the students are open to talking to professors in the hallway or after class which is really nice."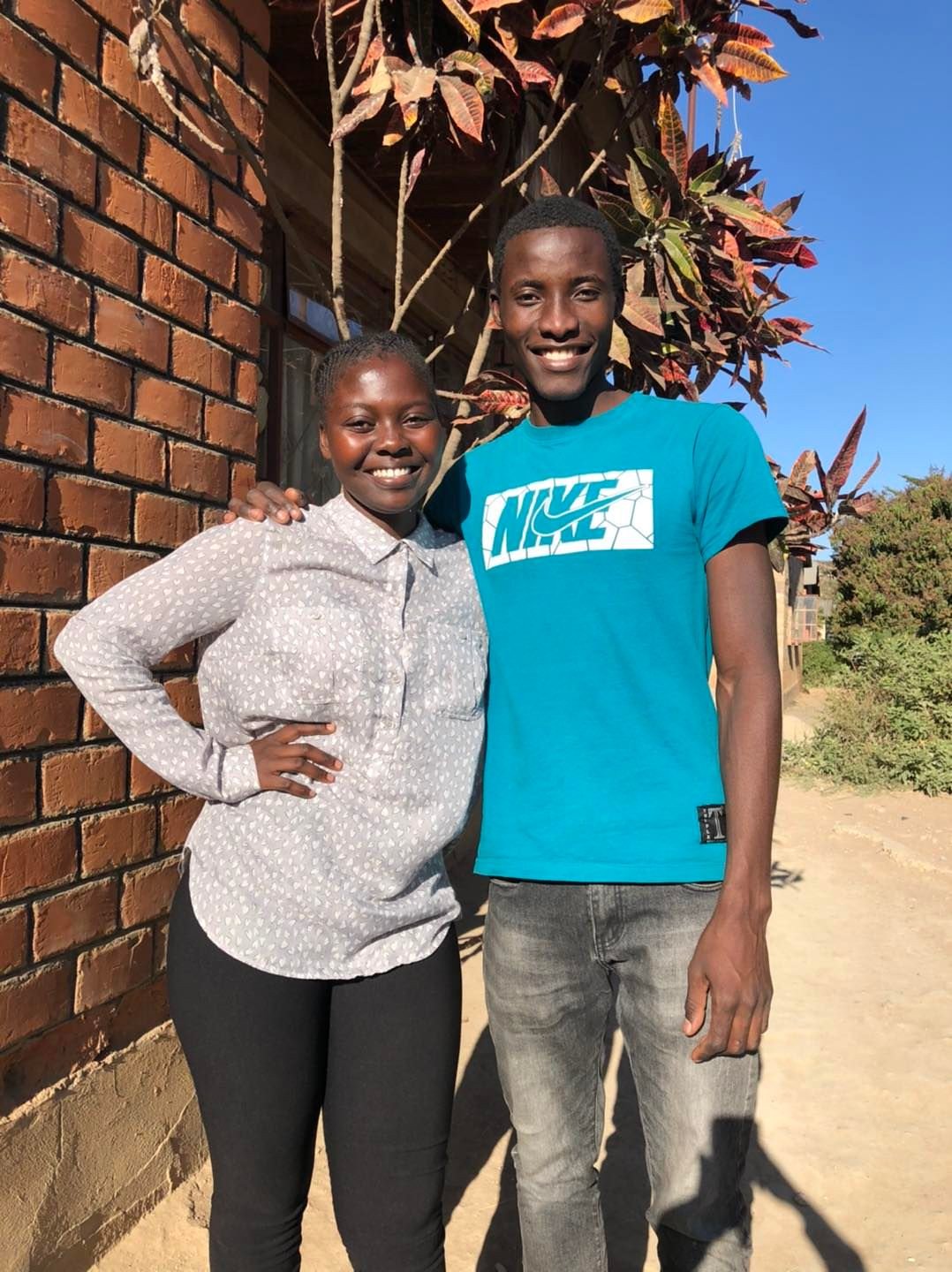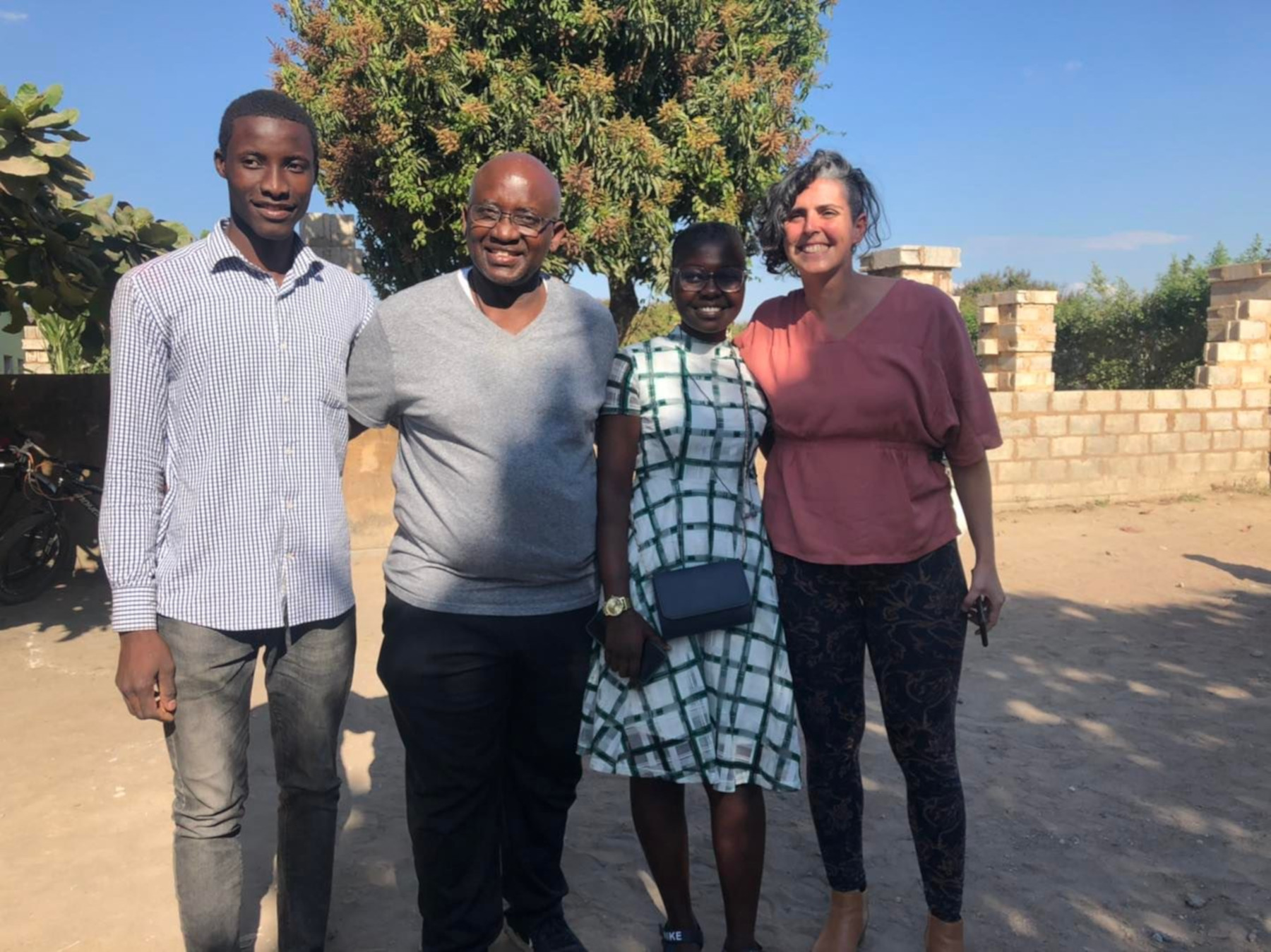 Ngamebela and Maureen with Dr. Steady Moono, College President, and Julie-Anne Savarit-Cosenza, Co-Founder and Executive Director of the African Education Program, in Zambia this summer.
Maureen is a Mathematics and Science major who loves "fixing things." She describes that as the basis for her career goal: electrical engineering. Growing up in Zambia, Maureen not only participated in education programs offered through the African Education Program, she also volunteered as a tutor in Math and Biology for younger students. She is enjoying meeting students at the College and the faster pace at SUNY Schenectady.
She is excited about the four classes she is taking this semester. "I'm very happy because this is a great opportunity for me and for my family," she said. "As a kid, I used to joke to the other kids that someday I will be in America. I wasn't serious, but now it has come true."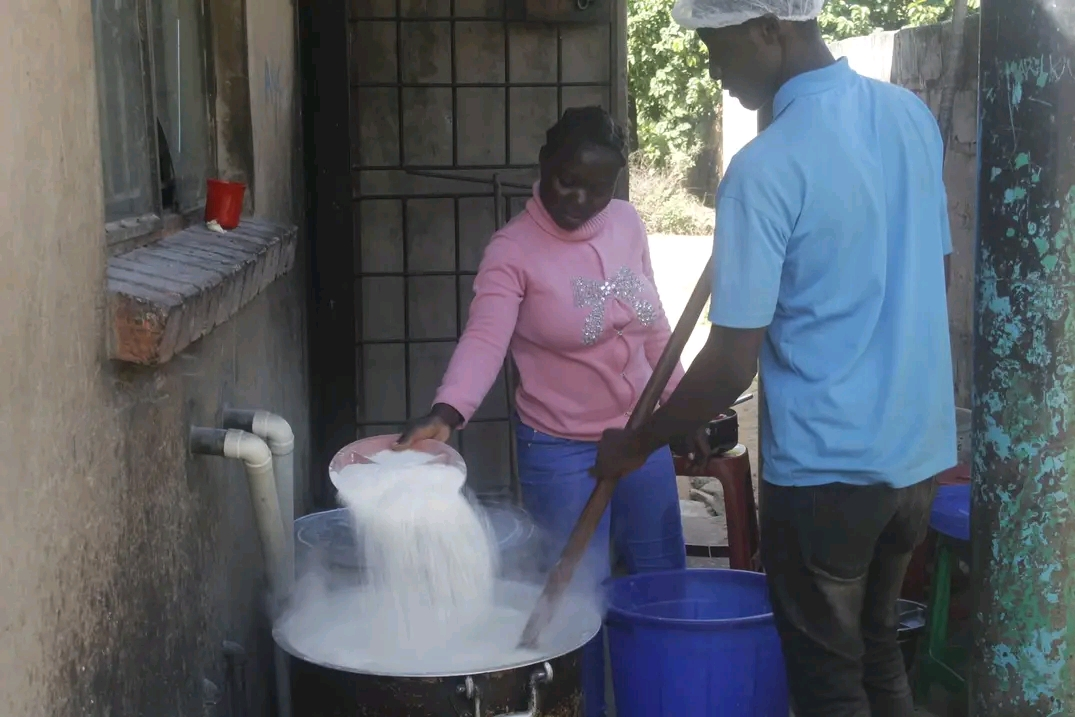 Ngambela Zulu is a Culinary Arts major whose household chore of cooking for his family when he was growing up quickly became more of a passion. For the past two years, he has been cooking lunch in a tiny kitchen, Monday through Friday, for more than 200 students attending the Amos Youth Centre, and taking culinary courses online. (He recently learned how to bake scones and has been teaching his friends how to make them.)
He is eager to start learning new culinary techniques in the Culinary Arts Labs at the College. "This is a dream come true for me and a life achievement," he said. His goal is to become a professional chef and open his own restaurant and culinary academy in Zambia.