SUNY Schenectady Foundation
Welcome–Invest in the Future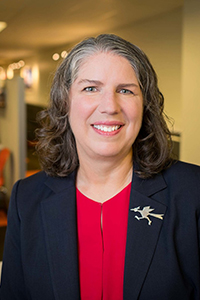 Welcome to the SUNY Schenectady County Community College Foundation, a not for profit corporation, dedicated to raising philanthropic donations from individuals, corporations and foundations to support students and the mission of SUNY Schenectady. We engage our community and grow relationships to support the dreams of our students, develop a vibrant workforce and advance our community and region.
Established in 1973, the Foundation's many generous donors and friends, enthusiastic Board of Directors and dedicated Foundation staff are committed to student access and success through an ever growing scholarship program and to investing in programs, new technology, capital projects and faculty development to enhance SUNY Schenectady.
Join with us in the exciting, rewarding work of creating life changing opportunities for our students!
Lynn Manning
Foundation Board Chair
Foundation Staff
Please contact us if we can help you in any way.
Stacy McIlduff, CFRE
Vice President of Development and External Affairs
mcildusm@sunysccc.edu
518-381-1322
Marianne Senneca
Stewardship Officer
sennecmk@sunysccc.edu
518-381-1484
Arlene Moran
Executive Secretary
moranac@sunysccc.edu
518-381-1324