Food Pantry Offers Students Variety of Food, Household, and Personal Care Items
2/02/2021
The Food Pantry, located in Elston Hall (Room 220E), aspires to alleviate the barriers associated with food insecurity to support student success and to ensure that no student goes hungry because of a lack of income or access to food.

Any SUNY Schenectady student who is registered for the current semester and who has a SUNY Schenectady ID card can visit the Food Pantry up to three times each month when classes are in session. The Pantry stocks a variety of food staples including dairy, grains, vegetables, fruit, and protein. In addition, students can select from household items (paper towels, bath tissue, laundry detergent, trash bags) and personal care items (deodorant, shampoo, body wash, toothpaste, shaving items).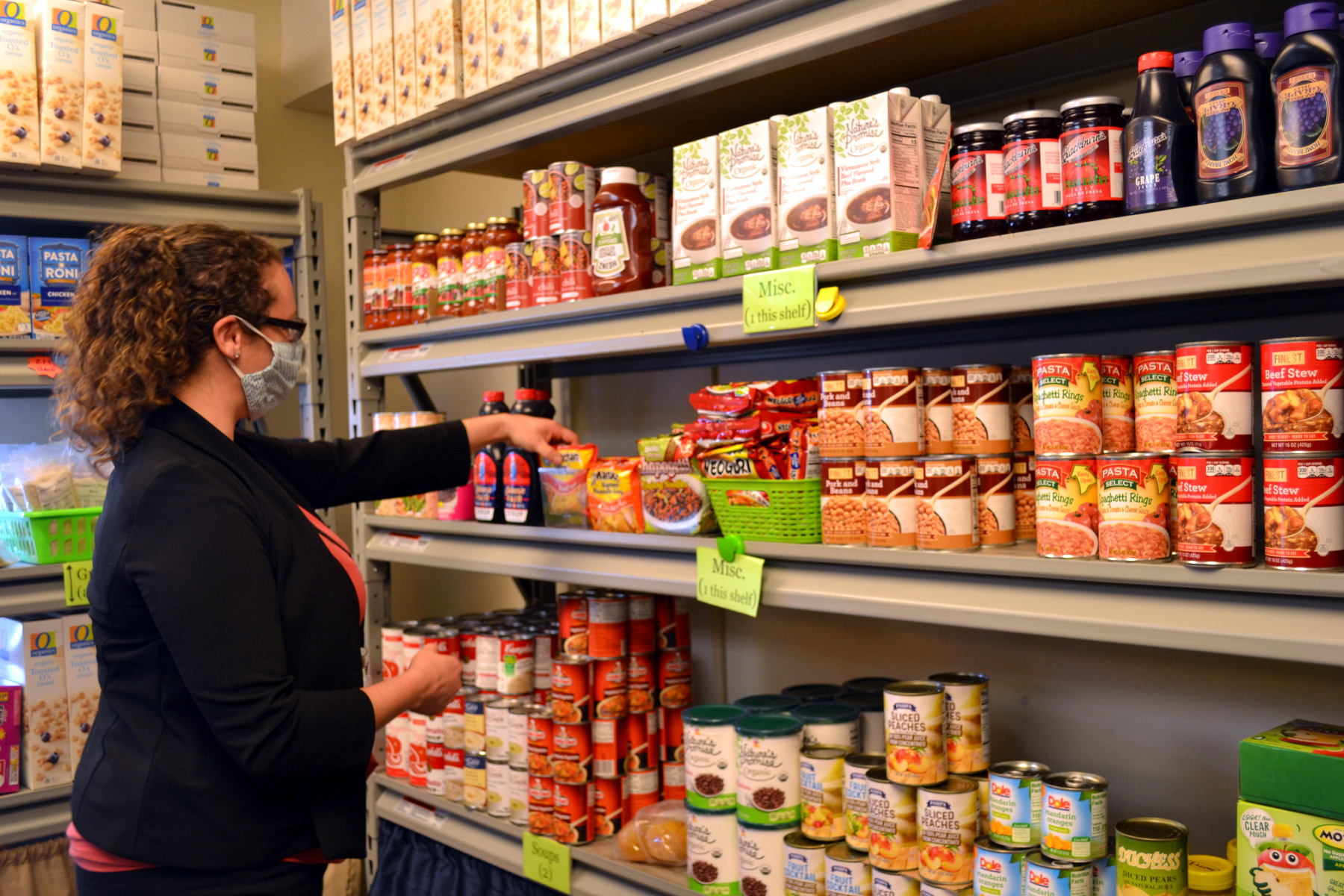 Jessica Beauchemin recently graduated in December 2020 with her A.S. degree in Nutrition. In addition to being a student at the College, she also worked in the Food Pantry from May 2019 until last semester and still volunteers there.
"It is so important that our students continue to have access to the necessities they need to maintain proper nutrients and energy levels; it's vital to being successful in college," she said. "Working in the Food Pantry has allowed me to fulfill my desire for helping individuals and it warms my heart seeing the gratitude and appreciation on the faces of students as they walk away with positive feelings and a smile."
SUNY Schenectady Is Stronger Together