Faculty, Staff Members Chosen As Recipients of Prestigious 2021 SUNY Chancellor's Awards for Excellence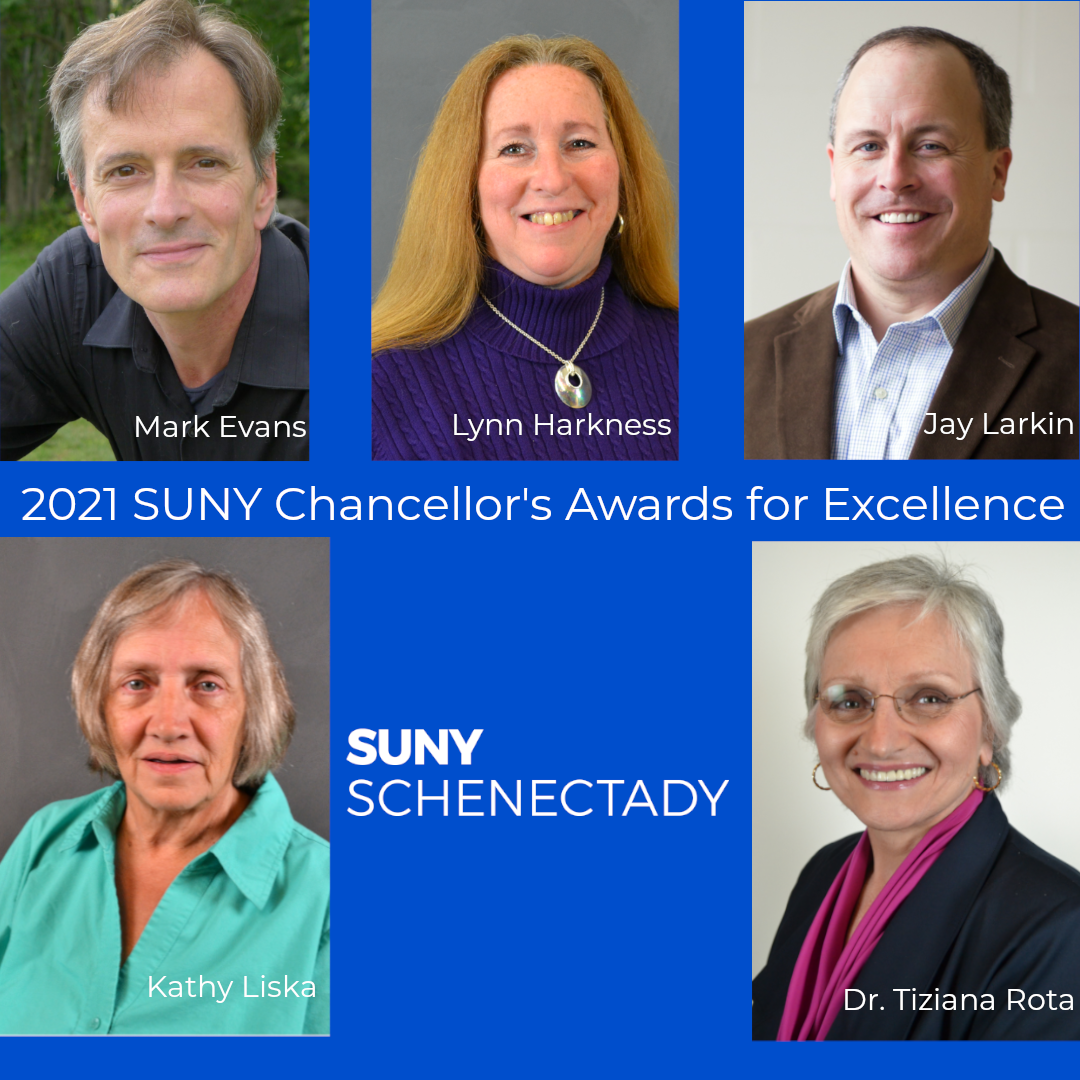 6/02/2021
SUNY Schenectady is pleased to congratulate five members of the College's faculty and staff who earned the prestigious 2021 SUNY Chancellor's Awards for Excellence.
We applaud them on this well-deserved honor and extend heartfelt gratitude for their dedication to SUNY Schenectady students and their commitment to the College.
SUNY Chancellor's Award for Excellence in Teaching
Mark Evans, Assistant Professor in the School of Music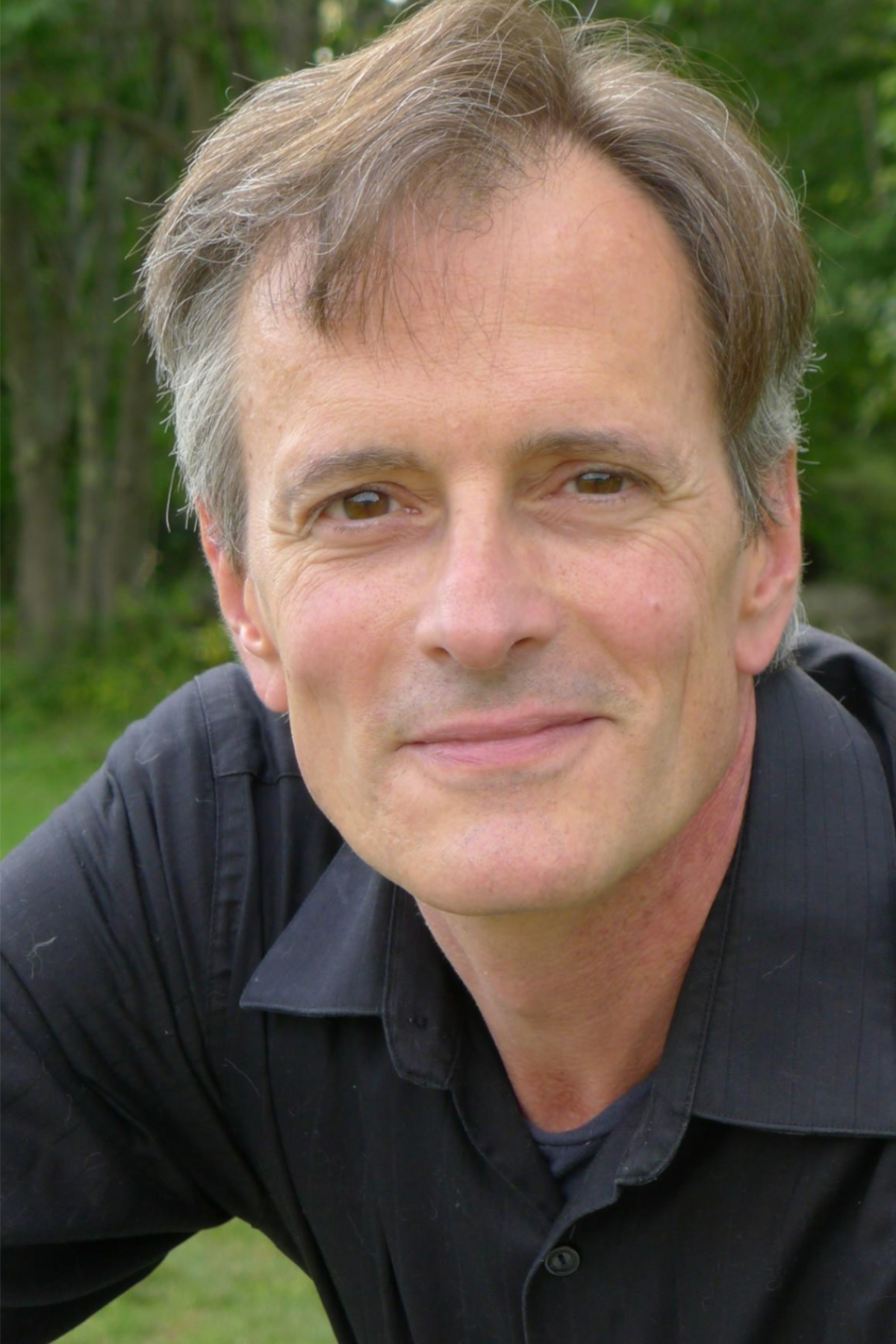 During his 30 years at SUNY Schenectady, Mark Evans has demonstrated a superb commitment to teaching, to the success of his students, and to serving the College as a whole. He has taught a variety of performance, theory, history, and keyboard courses.
Mark has organized concerts and masterclasses by visiting musicians, to create real-world experiences for students. He is the director of the Chamber Music Series, which brings nationally-recognized artists to SUNY Schenectady and offers students, alumni, and faculty the opportunity to collaborate in shared musical performances.
In 2020, he created the Summer Music Series, which featured outstanding students and alumni in concerts recorded for YouTube broadcasts so that students could continue to present "live" music during the pandemic.
In 2014, Mark restarted the College's a cappella club Totally Pitchin' (now called Electric Harmony), which performed several well-received concerts throughout the Capital Region. The club led to the formation of two barbershop quartets comprised of talented School of Music students. One of those groups, Out of Time, won the VSA International Young Soloists Competition and was invited to perform in May 2018 at the Kennedy Center for the Performing Arts in Washington, D.C.
Mark works with colleagues in the School of Music and throughout the College through performances, involvement in recruitment activities, and academic partnerships that reflect his support of the College's Mission to be an inclusive, collaborative community.
He is committed to empowering and supporting all of his students, first by offering them an excellent education and second by providing opportunities well beyond the classroom.
Mark holds an M.M. from the College of Saint Rose and a B.M. from Mannes College of Music.
SUNY Chancellor's Award for Excellence in Classified Service
Lynn Harkness, Executive Secretary I in the Office of Marketing and Public Relations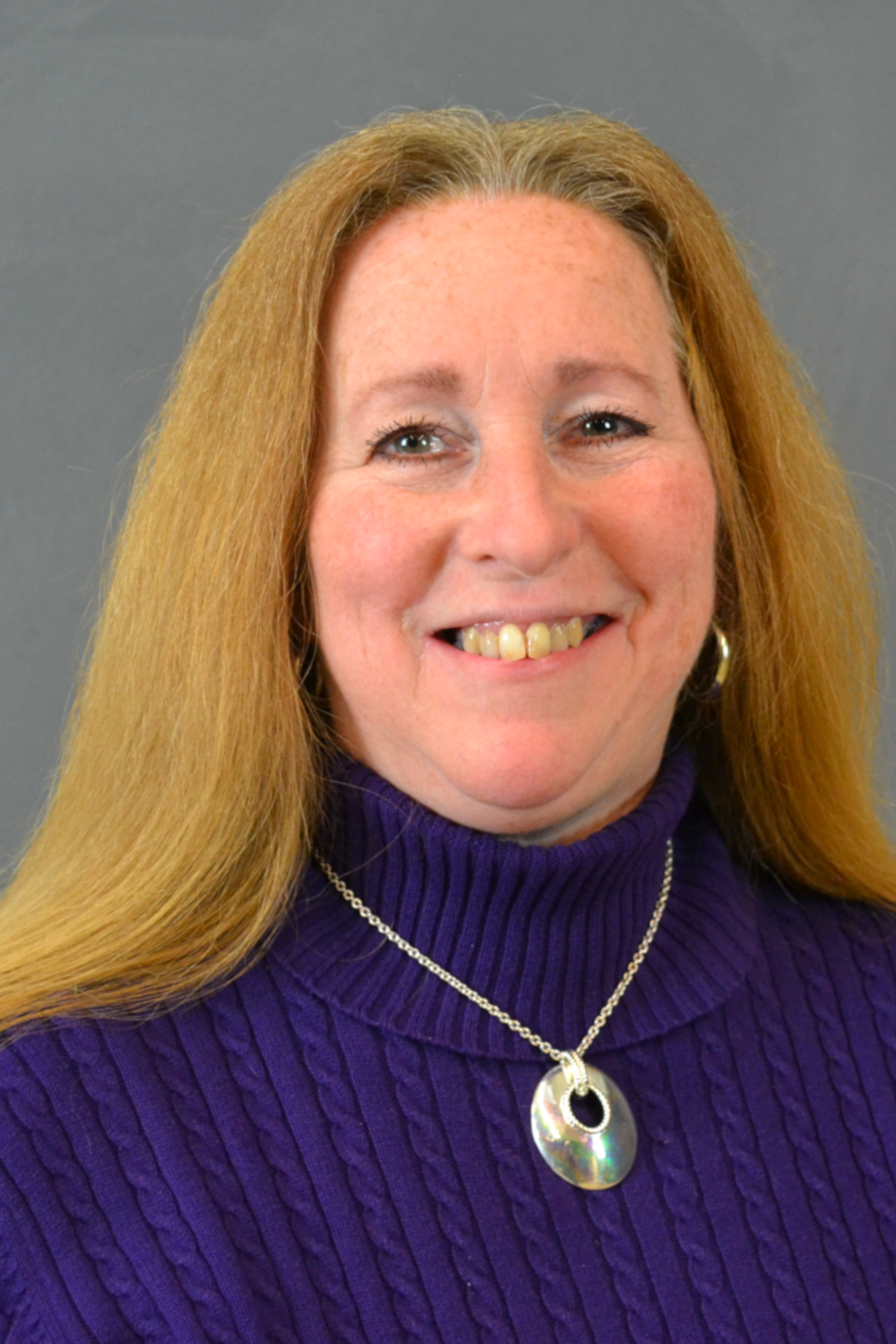 Since joining SUNY Schenectady in 2007, Lynn Harkness has been an exemplary member of the College's staff, dedicated to serving students and her colleagues alike.
After working in the Office of Admissions, helping to facilitate enrollment for prospective students, Lynn joined the College's Office of Marketing and Public Relations in 2010. She excels in her current role through her commitment to SUNY Schenectady students, faculty, staff, and vendors in the way of efficiency, accuracy, and customer service.
Her bookkeeping and organizational skills are superb as she manages a large budget and balances it to the penny every year. She is detailed and precise, and when projects arise, Lynn will call numerous vendors to negotiate the best price possible for the College.
She has built and maintains professional and positive relationships with a wide variety of vendors.
In addition, her kindness shines through in everything she does, both virtually and in-person, as she is always friendly and customer-service oriented.
Lynn is described by others as someone who "goes above, and beyond, and will be the first person to volunteer." She has volunteered at College Open Houses, Instant Admit programs, Honors Convocation, and SUNY Schenectady Foundation special events.
She was chosen to receive a Recognize Everyday Leadership Award by the Division of Student Affairs and has served on various committees including the Human Resources Diversity and Inclusion Committee.
Lynn is a team player and her strong work ethic and positive attitude contribute greatly to the betterment of the College.
SUNY Chancellor's Award for Excellence in Faculty Service
Jay Larkin, Associate Professor in the School of Hotel, Culinary Arts and Tourism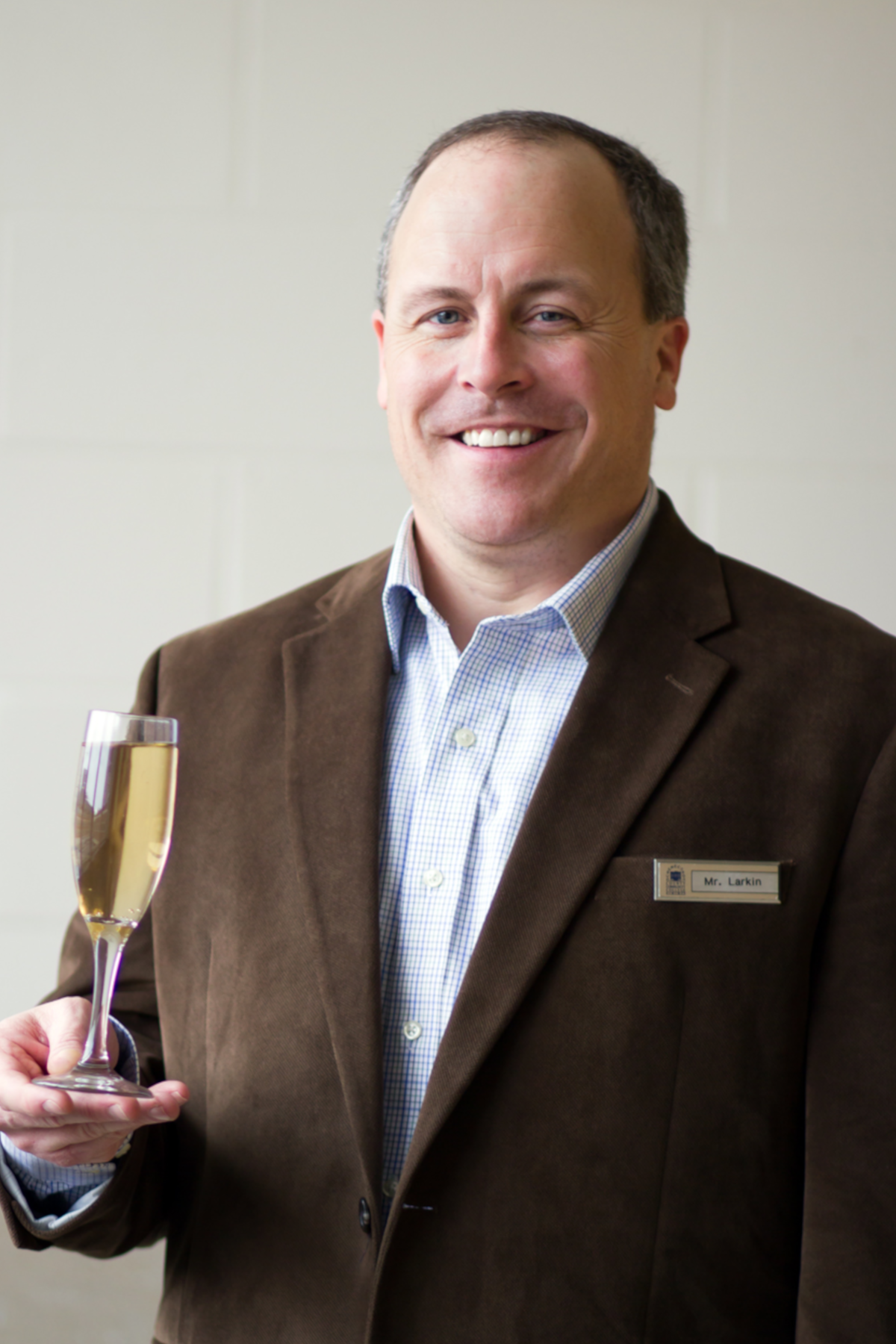 During his 13 years at SUNY Schenectady, Jay Larkin has shown exceptional service to the campus and community. He has authored and guided the College's Beverage Management, Craft Beer Brewing, and Craft Spirit Distillation programs to their current levels of success.
Not only does he serve as a mentor to current students and assist them with completing their degrees, Jay is also responsible for getting prospective students interested in enrolling at SUNY Schenectady through his work with the New York State Restaurant Association ProStart High School Competition, as well as the SkillsUSA State competition.
Since March 2011, he has been the Regional SkillsUSA – Restaurant Management Competition Chairperson.
Jay was instrumental in creating the Sips for Scholarships program which has raised $4,000 for student scholarships and he has managed dinners at SUNY Schenectady which have assisted in raising close to $6,500 for scholarships awarded to beverage students.
He has served on College task forces including the Reimaging Fall 2020 Task Force, Reimagining Fall 2020 Implementation Task Force, and Reimagining Spring 2021 Task Force. Jay was the Vice Chair of the Academic Senate from Fall 2018 to Spring 2020, and is a member of the Student Success Advisement Committee.
In addition, Jay is a member of The Brewers Association, the national organization that represents small and independent craft brewers in America, and New York State Brewers Association. He is a Health Communications, Inc. (HCI) Training for Intervention ProcedureS (TIPS) Certified instructor.
He also co-founded a student volunteer program for the Welcome Table in Albany.
Jay holds a B.S. in Restaurant, Hotel, Institutional, and Tourism Management from Purdue University, and an A.A.S. in Hotel and Restaurant Management from SUNY Schenectady.
SUNY Chancellor's Award for Excellence in Adjunct Teaching
Kathy Liska, Adjunct Faculty Member in the Division of Business, Criminal Justice and Law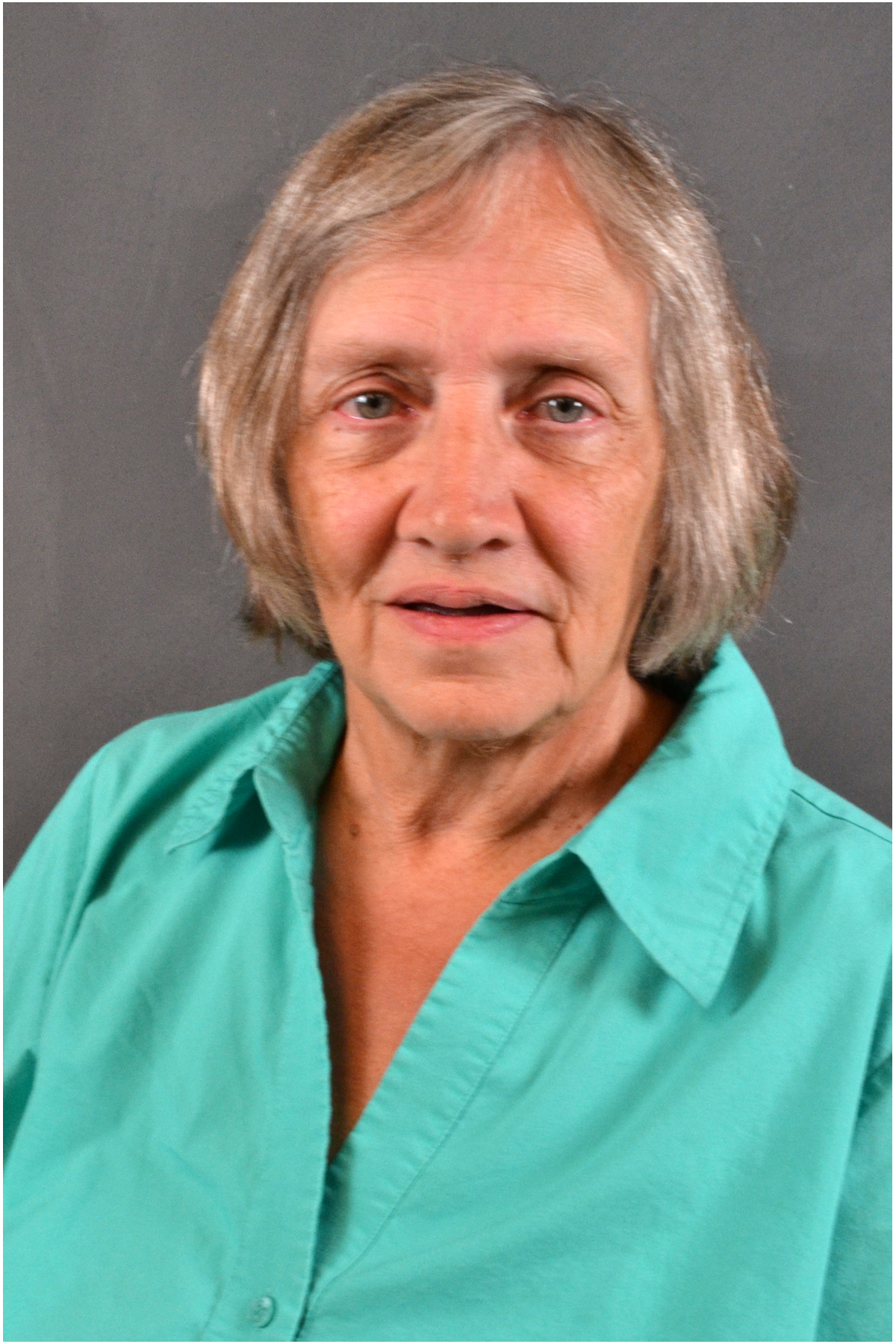 Since she began teaching at SUNY Schenectady in 2009, Kathy Liska has taught an impressive array of math courses including Statistics, Contemporary Math, Quantway/Mathematical Reasoning, Precalculus, Math Skills, and College Algebra. She is student-centered and always willing to assist students, approaching the course content in different ways to help them understand the concepts.
Kathy works mainly with students who have struggled in math to help them obtain positive outcomes.
She was instrumental in the development of the course curriculum for Quantway, a developmental non-credit quantitative reasoning course. Kathy has been one of only two instructors on campus trained to teach this course and was the Quantway faculty facilitator from September 2018 to December 2020, overseeing course setup and attending SUNY Pathways Math Forums. This course met with impressive results as the success rates for passing among students steadily increased.
In addition, Kathy is a member of the Math Committee and she has worked with the Director of College and High School Partnerships and Pathways in Technology Early College High School (P-TECH) to align the math taken in high school with that for a Computer Science degree. She also teaches Programming Fundamentals to high school students in the Early College Program and P-TECH.
Kathy holds an M.A. in Liberal Studies from SUNY Empire State College; B.S. in Business Management from SUNY Empire State College; and an A.A.S. in Computer Information Systems from SUNY Schenectady.
She has completed all coursework for her Ph.D. in Education from Northcentral University and is working on her dissertation examining if there is a difference in retention rates for traditional community college students compared to non-traditional students who have taken developmental math.
SUNY Chancellor's Award for Excellence in Professional Service
Dr. Tiziana Rota, Project Director for the Health Profession Opportunity Grant (HPOG) in the Office of Workforce Development and Community Education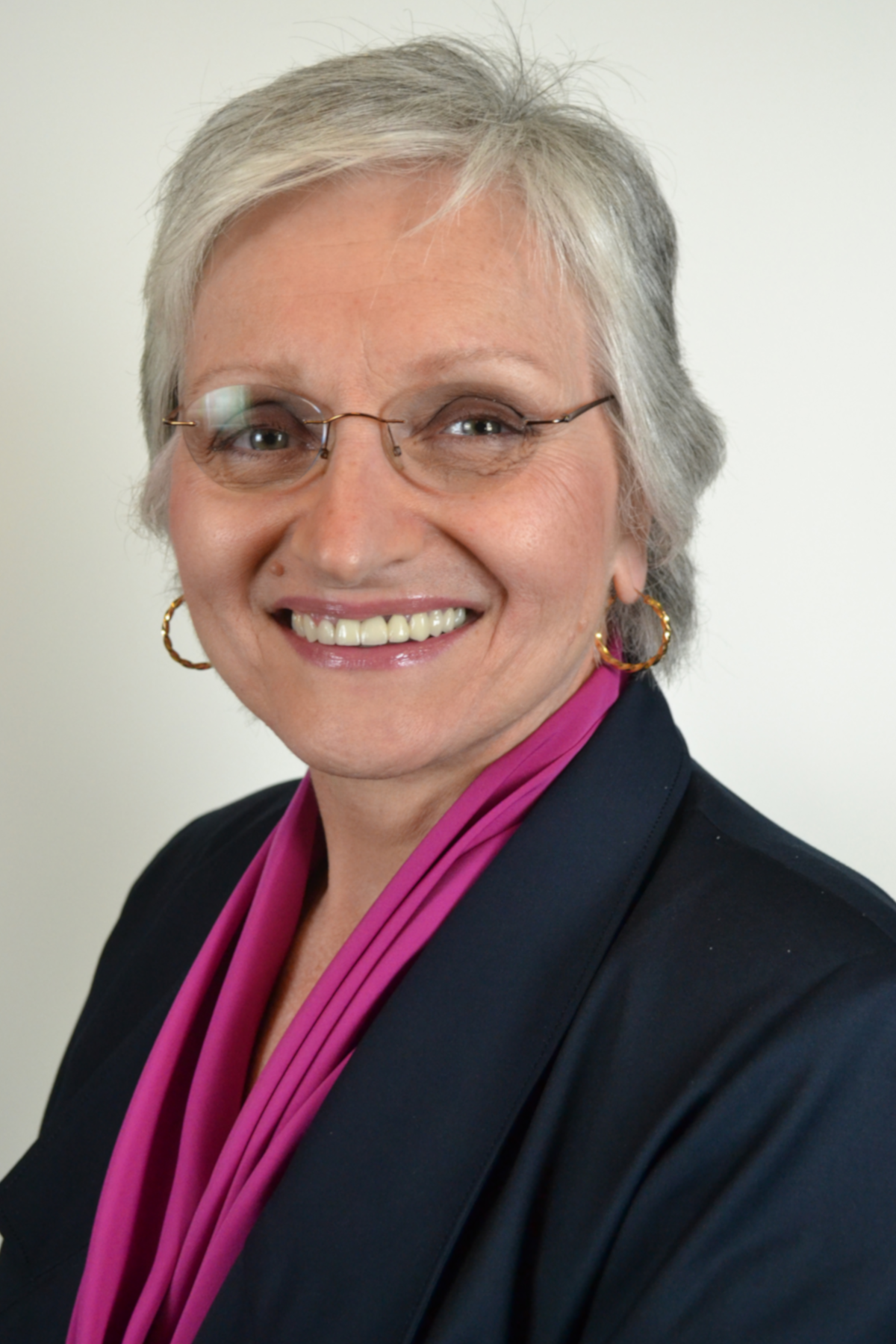 Dr. Tiziana Rota began overseeing the HPOG program in 2012. Since that time, hundreds of students have completed the program and started successful careers in the healthcare field. Not only has Dr. Rota contributed her expertise in operational development, scheduling, budgeting, financial reporting, human resources, and facilities operations, she has also designed new curriculum as part of the HPOG program.
Dr. Rota was instrumental in developing the curriculum for the Community Health Worker course, launching the first training class in the Capital Region in 2015 for the new emerging profession.
She spearheaded the development of the Behavioral Health Technician course in conjunction with two experts in the field. Course offerings expanded under Dr. Rota's leadership to include Phlebotomy and EKG, and I-BEST was added to the Certified Nurse Aide class and combined with Personal Care Aide to expand job opportunities for students in the healthcare field.
In addition to course development, Dr. Rota has led countless strategic planning sessions that resulted in operational improvements.
Also, Dr. Rota administered the Health Career Opportunity Program grant (HCOP), and under her leadership, Upstate Partnership for Healthcare Pathways (UPHP) was formed in 2015. This is a consortium of three community colleges – SUNY Schenectady, Fulton Montgomery, SUNY Adirondack - and two community action programs – Albany Community Action Partnership and Schenectady Community Action Program.
Dr. Rota holds a Ph.D. in U.S. Women History from the University of Massachusetts Amherst; a doctorate in Anglo-American Literature from the University of Venice; an M.A. in U.S. Colonial History from Mount Holyoke College; an A.S. in Accounting from Scaruffi Institute, Italy; and an A.S. in Science from SUNY Schenectady.
The SUNY Chancellor's Awards for Excellence were created more than 43 years ago to honor the distinguished performance of SUNY's teaching faculty, librarians, and members of the professional and classified services. Recipients receive cast bronze medallions to be worn at commencements, honors convocations, and other ceremonies.