Criminal Justice Major Recognized with Norman R. McConney, Jr. Award for Student Excellence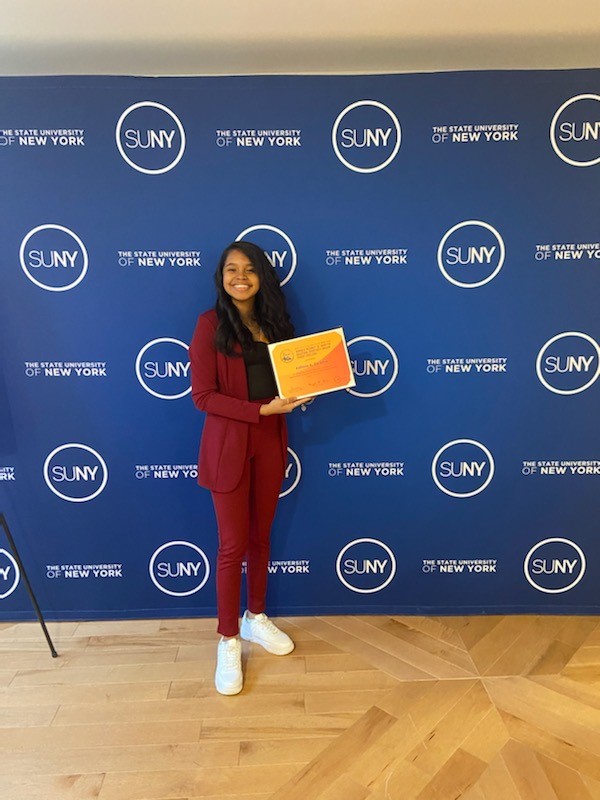 4/26/2022
Congratulations to Kellissa Da Silva, a Criminal Justice major, who was recently recognized as a recipient of the Norman R. McConney, Jr. Award for Student Excellence. Kellissa was one of 45 SUNY students in the Educational Opportunity Program (EOP) honored with the award that recognizes outstanding EOP students for their academic merit and strength in overcoming significant personal obstacles throughout their lives.
Kellissa discovered her passion for criminal justice while she was a student at Mohonasen High School. She always loved reading and watching shows about true crime. After an advisor urged her to take a criminal justice class at her high school, she knew what she wanted to study in college. When she was in 12th grade, she could even be found every Wednesday after school participating in the Rotterdam Police Department's Explorer program.
She started at SUNY Schenectady as a Criminal Justice major in Fall 2020 and has enjoyed taking courses including Terrorism and Public Security and Serial Killers, learning from faculty including Louis Aiossa, Criminal Justice Instructor, and Gary Perkins, retired Criminal Justice Professor who still teaches for the College, who have both had long careers in law enforcement. A member of the Criminal Justice Club, EOP Club, and Phi Theta Kappa Honor Society, Kellissa has been named to the President's List and works part-time while going to school.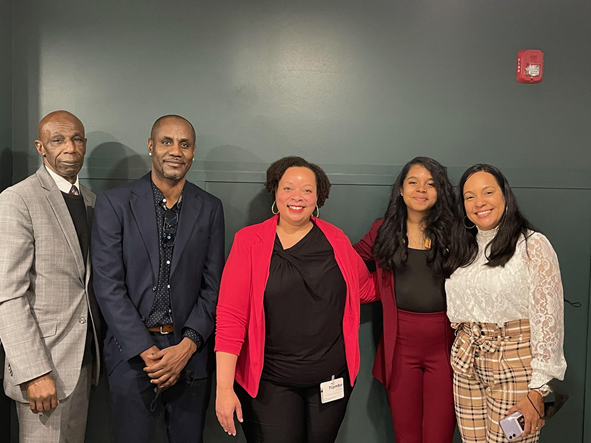 Kellissa Da Silva (second from right) after accepting her award, with Dr. Hamin Shabazz, SUNY Schenectady Chief of Staff; Kevin Da Silva, her father; Tiombe Farley, SUNY Schenectady Director of EOP; and Malessia Daniels-Da Silva, her mother.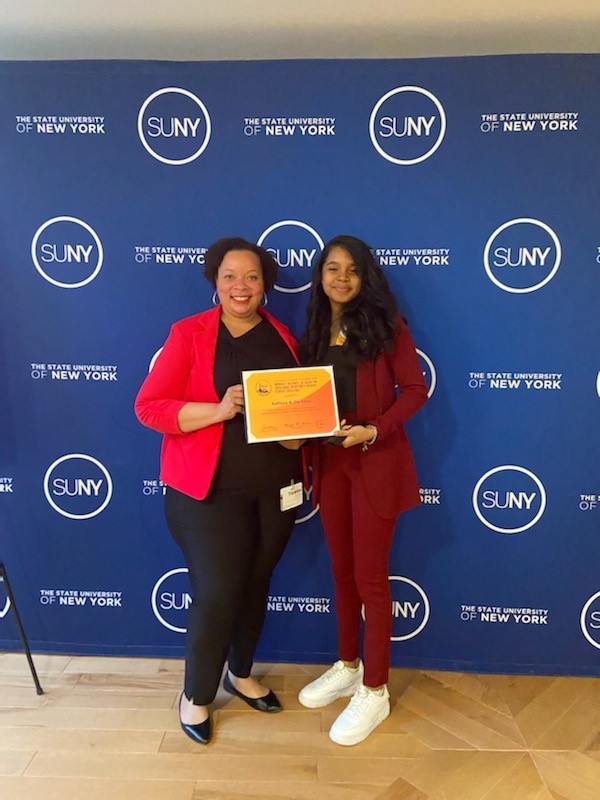 Tiombe Farley, Director of EOP at SUNY Schenectady, noted how impressed she has been with Kellissa. "She is a bright light in EOP," Farley said. "She is very engaged with other activities as well. As a member of the EOP Club, Kellissa plays many roles and is very responsible. It's a joy to have her in this program."
Kellissa is graduating next month and plans to transfer to the University at Albany to major in Emergency Preparedness, Homeland Security and Cybersecurity. She would like to one day teach criminal justice courses at the high school level.
"My professors have been really great and have encouraged me to do so much more," Kellissa said. "I decided this is something that I really wanted to do. It was the first thing that I wasn't bored with. A lot of kids don't know what they want to do. My family loves this as a chosen career for me. They're very supportive of it."