Congratulations CLASS of 2022!
5/18/2022
SUNY Schenectady congratulated the members of the Class of 2022 during an outside ceremony on campus, the first Commencement in two years where graduates and guests were seated as graduates crossed the stage to receive their well-earned degrees and certificates. For the past two years, the College has held drive-through events on campus due to the pandemic.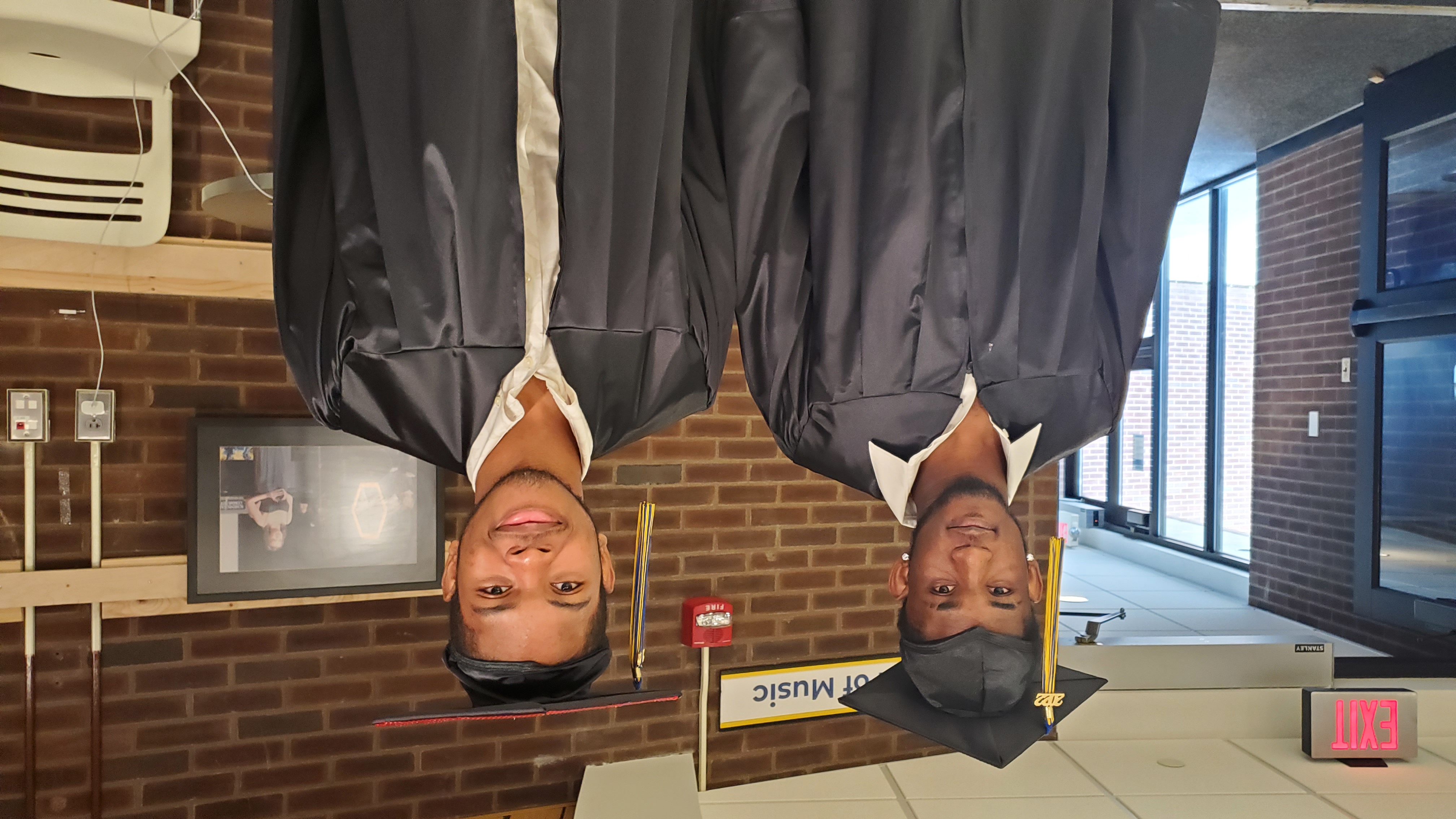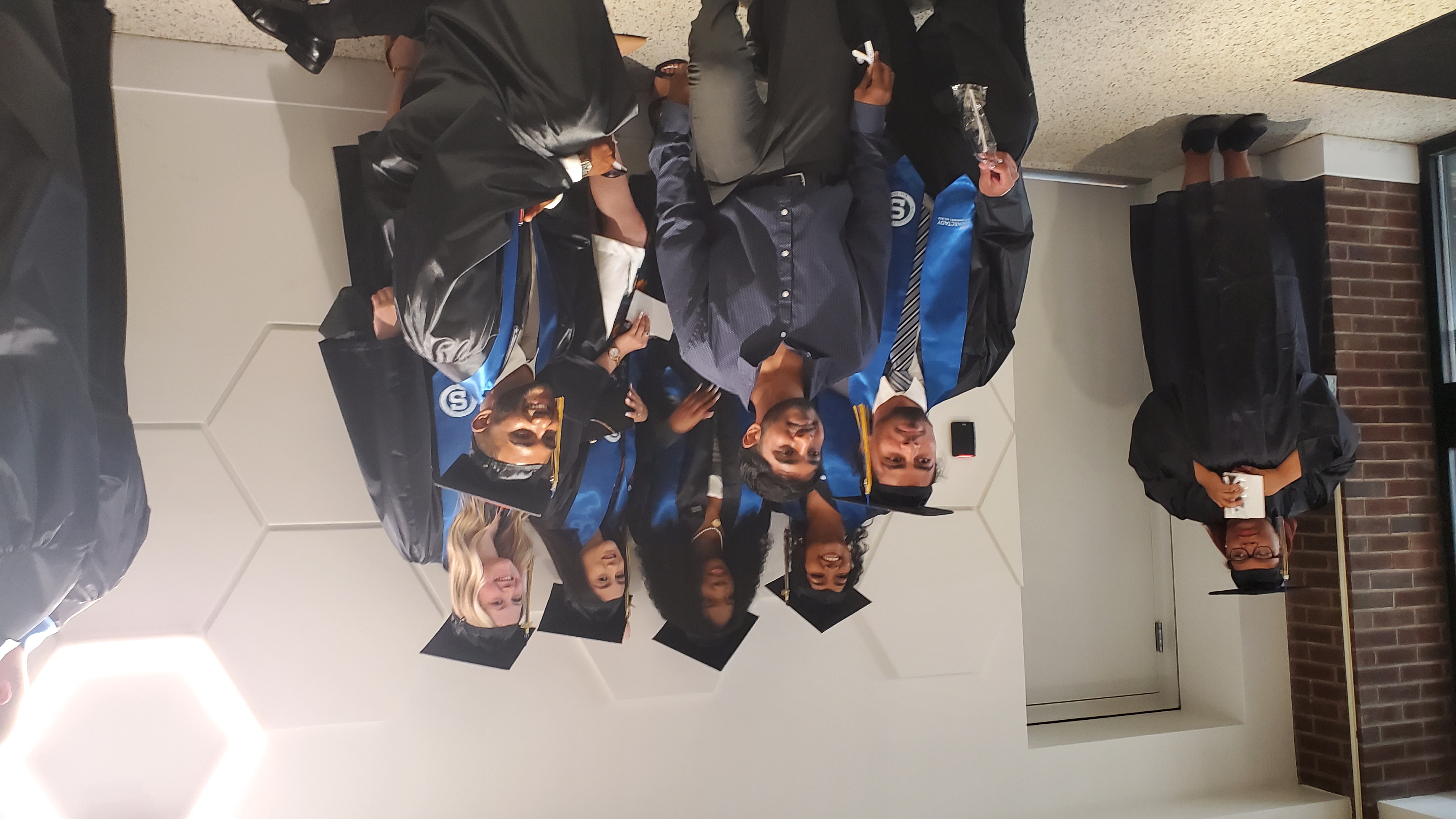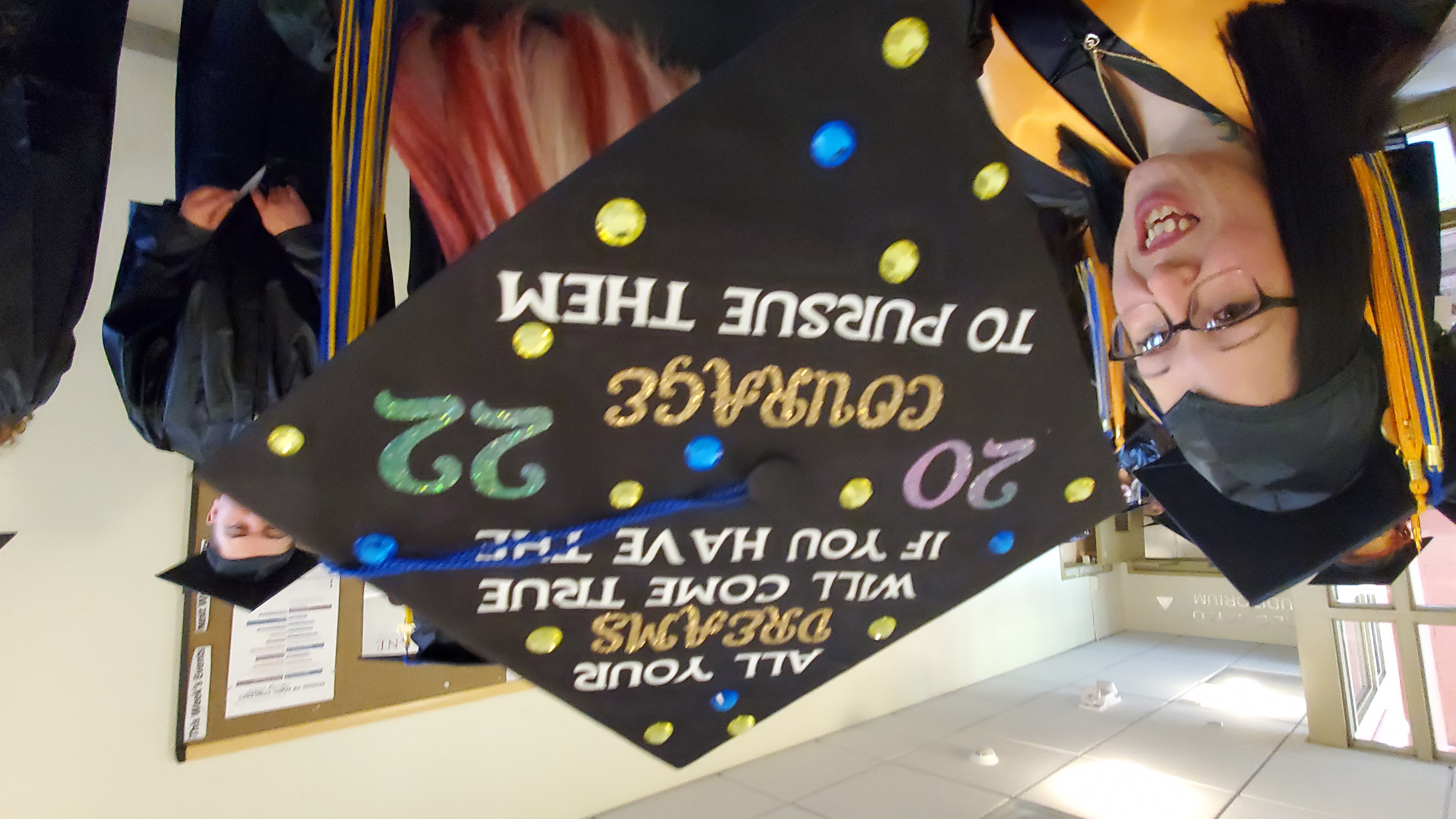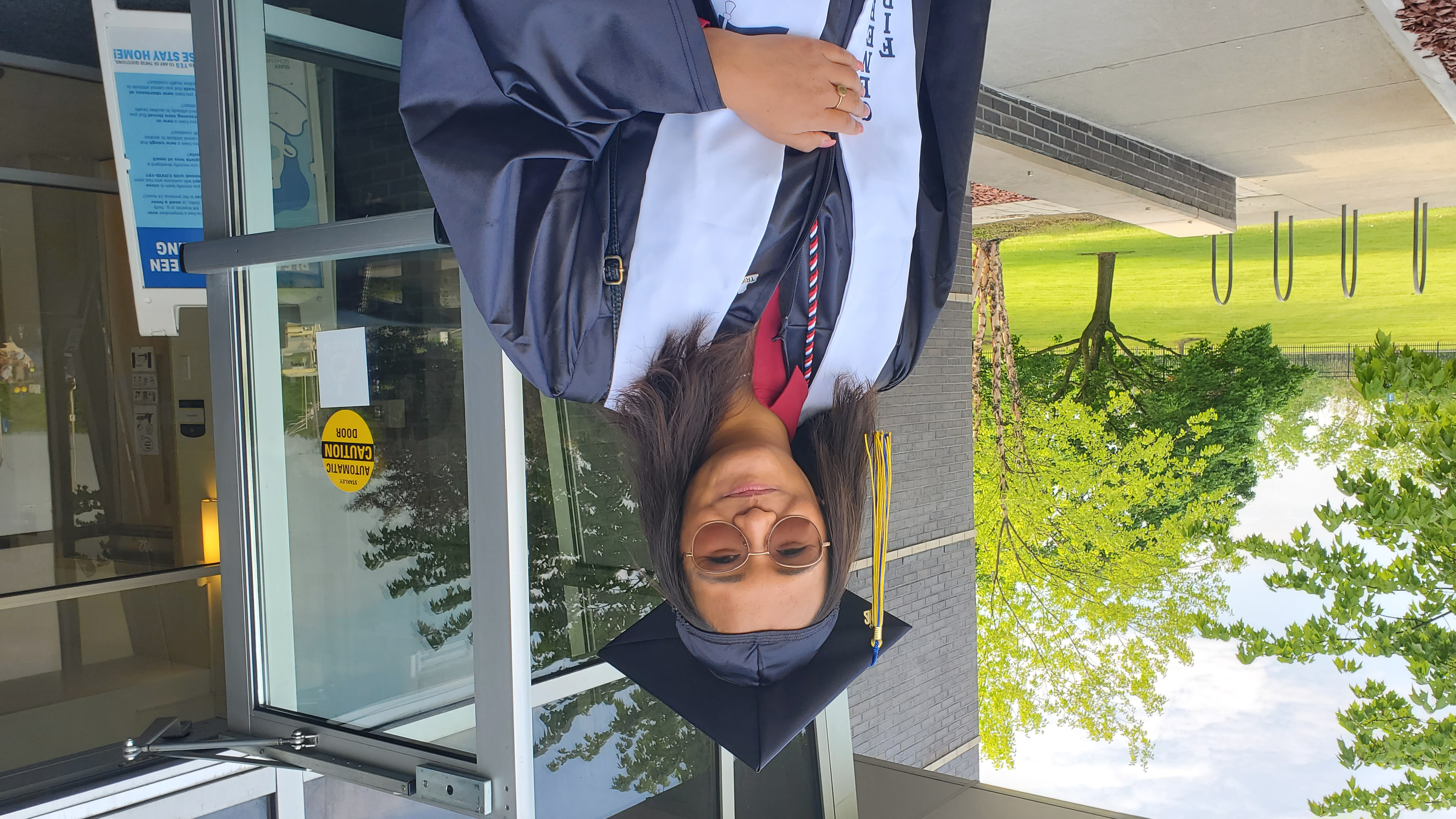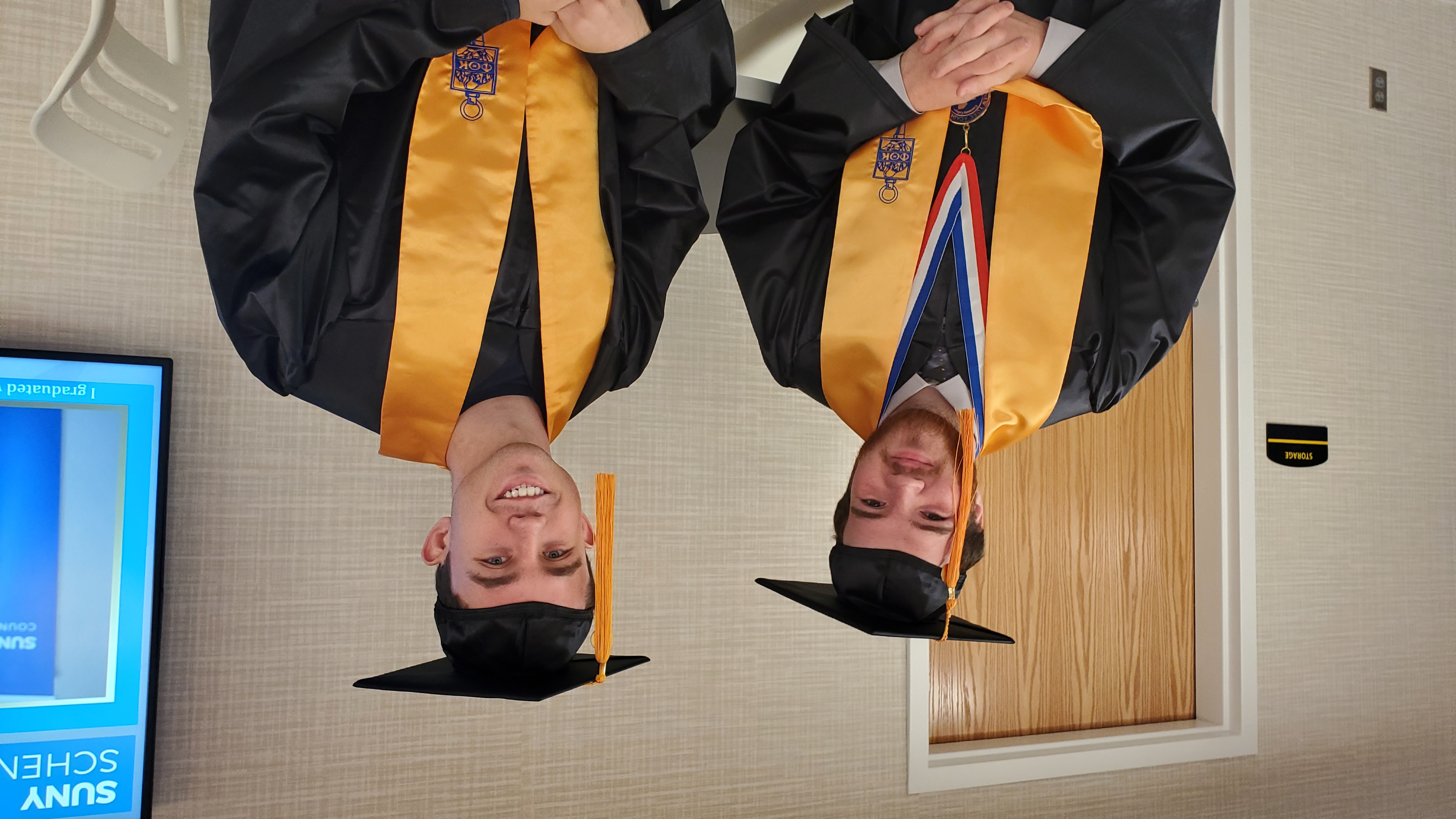 Families and friends of the graduates joined with their other vision supporters including faculty, staff, College administrators, Trustees, and members of the Schenectady County Legislature, to applaud them on earning their transfer degrees, career degrees, and certificates. Approximately 402 graduates were invited to participate in this year's Commencement ceremony.
As their names were read by Dr. Cheryl Reneé Gooch, Vice President for Academic Affairs, students crossed the stage in front of the School of Music. Dr. Steady Moono, President, and Ann Fleming Brown, Chair of the Board of Trustees, were on stage to congratulate each student, as the audience cheered and applauded.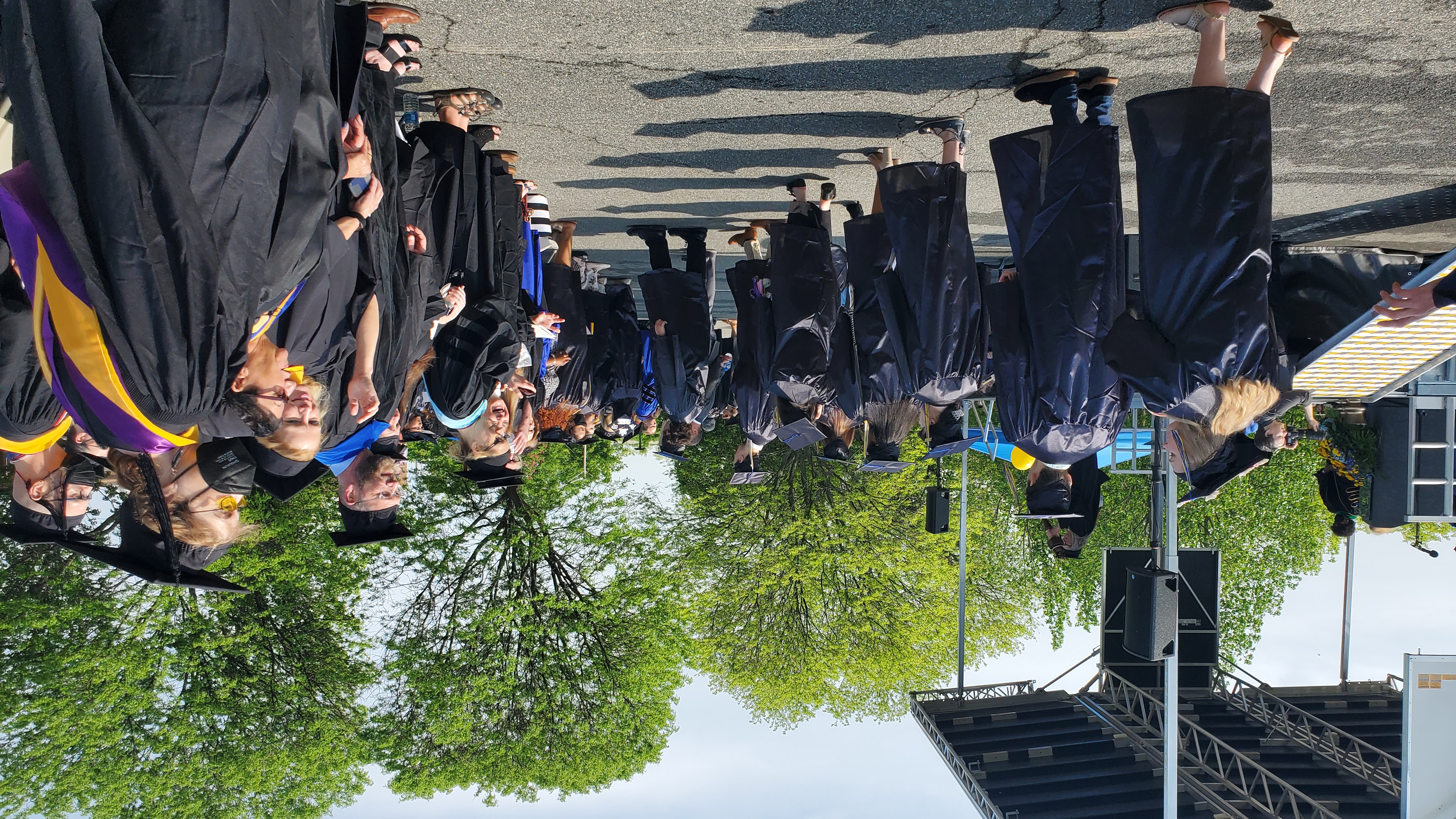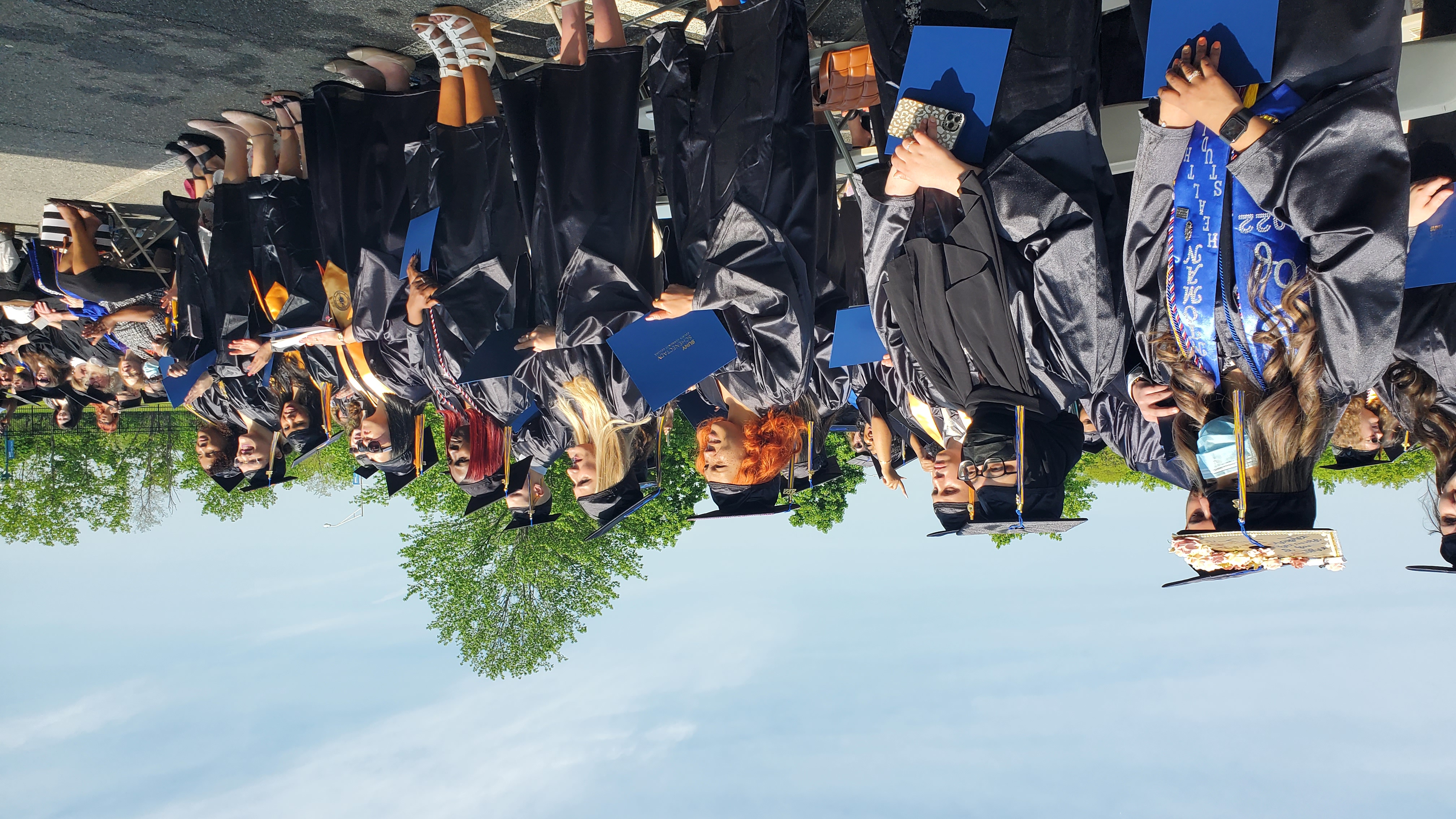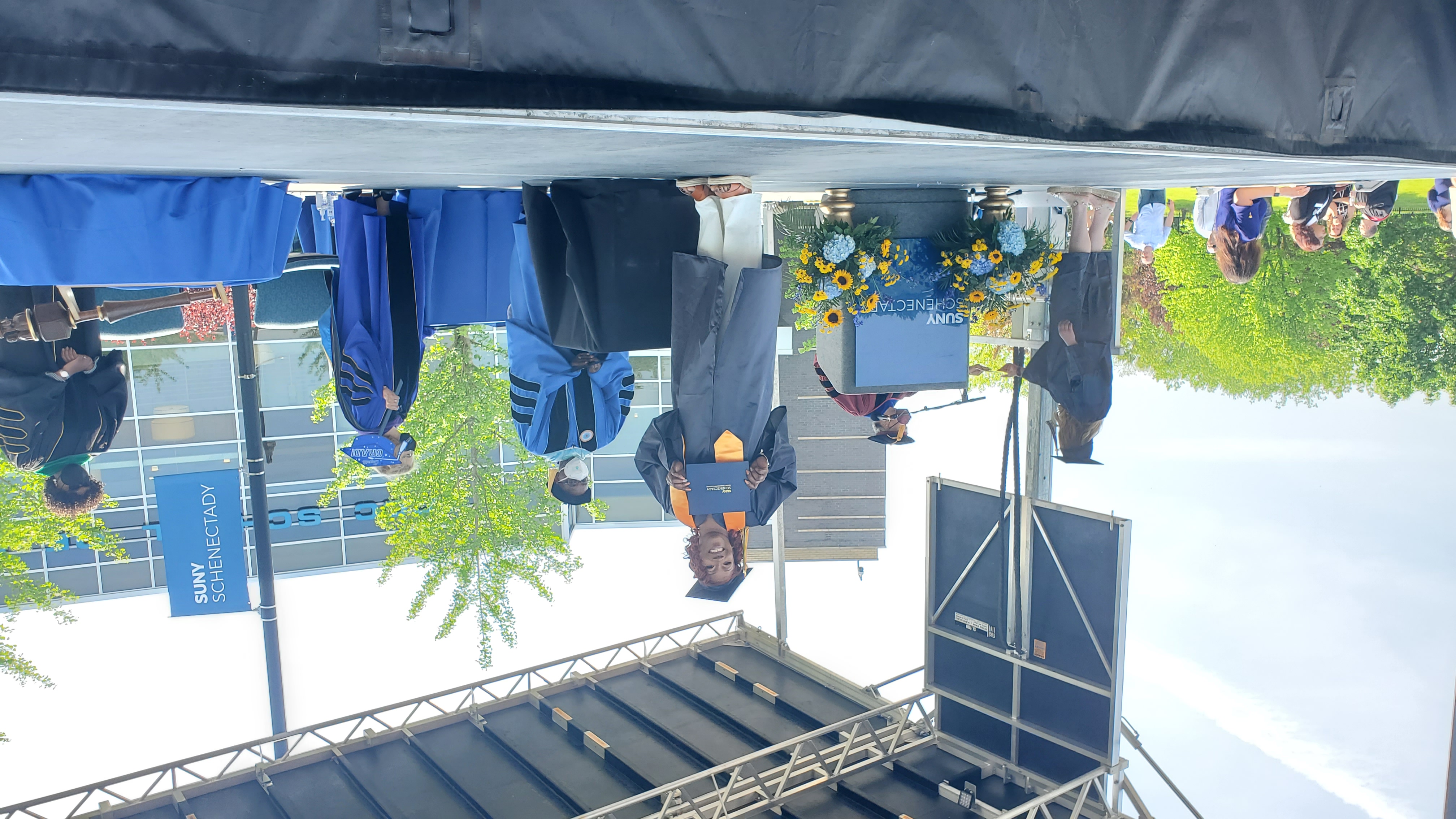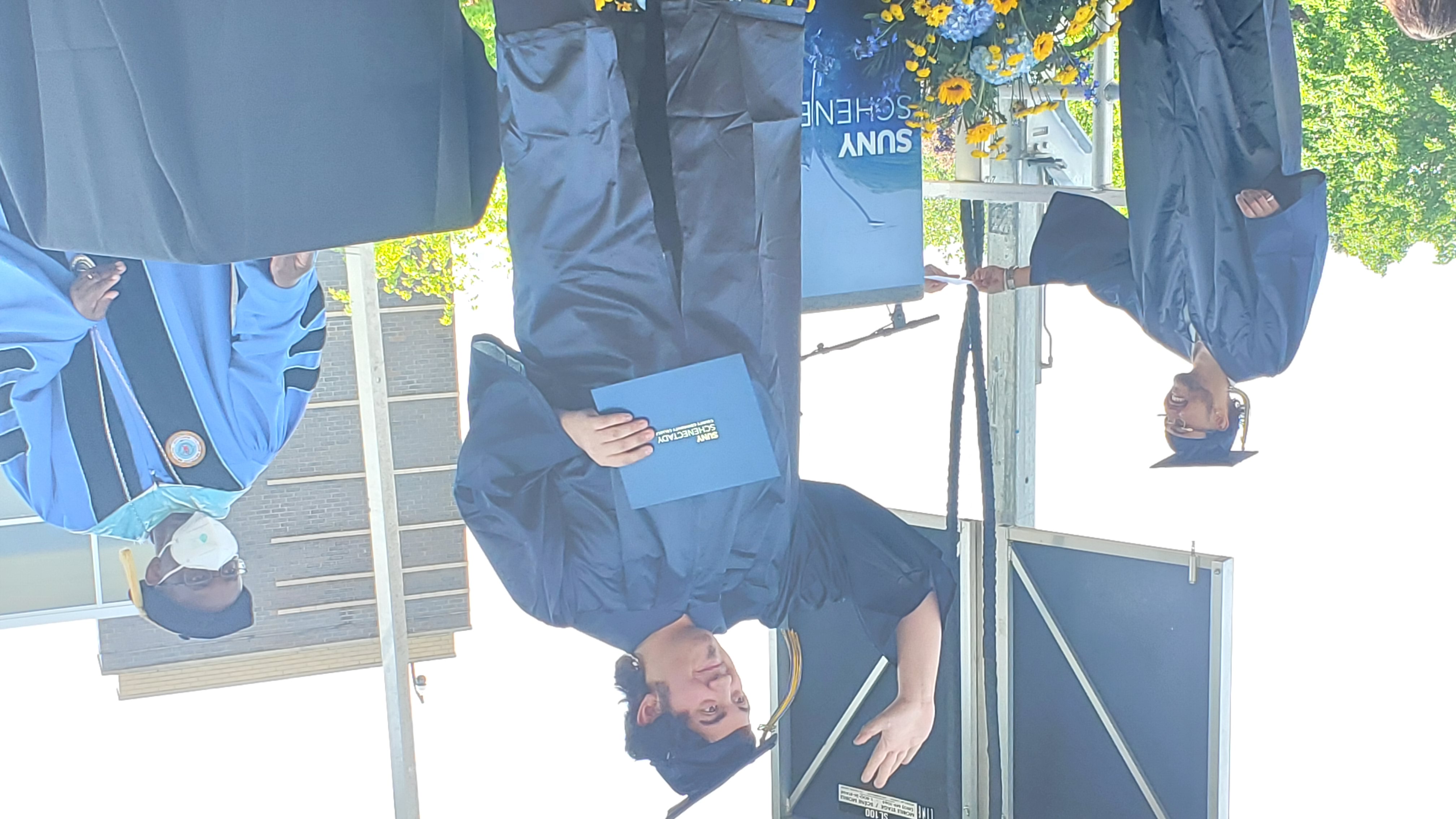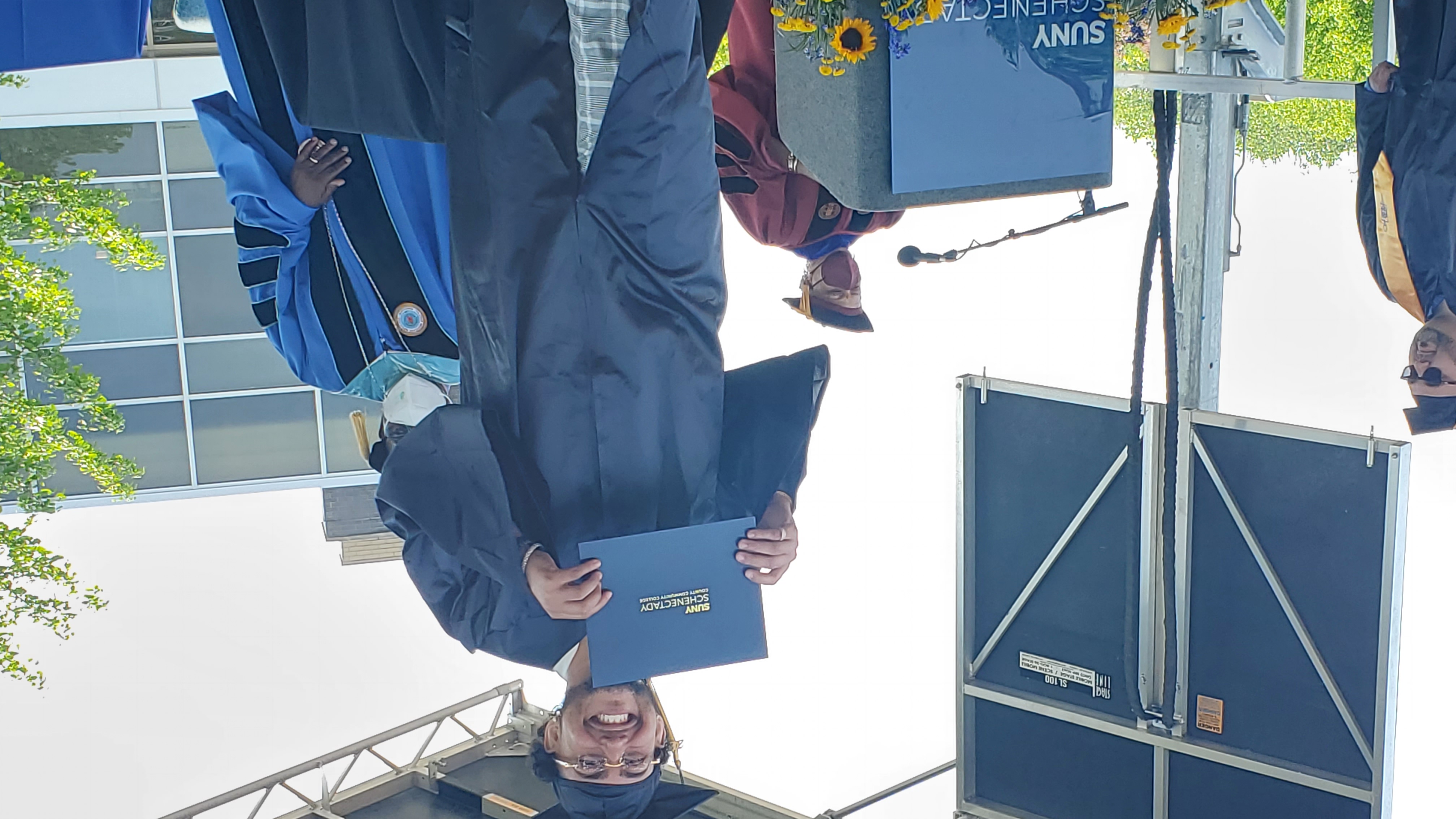 Brief remarks were delivered by this year's Commencement Speaker Dr. Anna Katema-Banda, Co-Stroke Program Director at Piedmont Fayette Hospital, in Fayetteville, Ga., who began her higher education journey at Ivy Tech Community College to pursue two years of nursing school, graduating in 2002. She went on to graduate with Honors from Edward Via College of Osteopathic Medicine (VCOM) in Virginia and specialized in Neurology with subspecialty focus in Vascular Neurology at Emory University in Atlanta.
Remarks were also made by: Dr. Moono, Chair Fleming Brown, and Michelle Ostrelich, Schenectady County Legislator.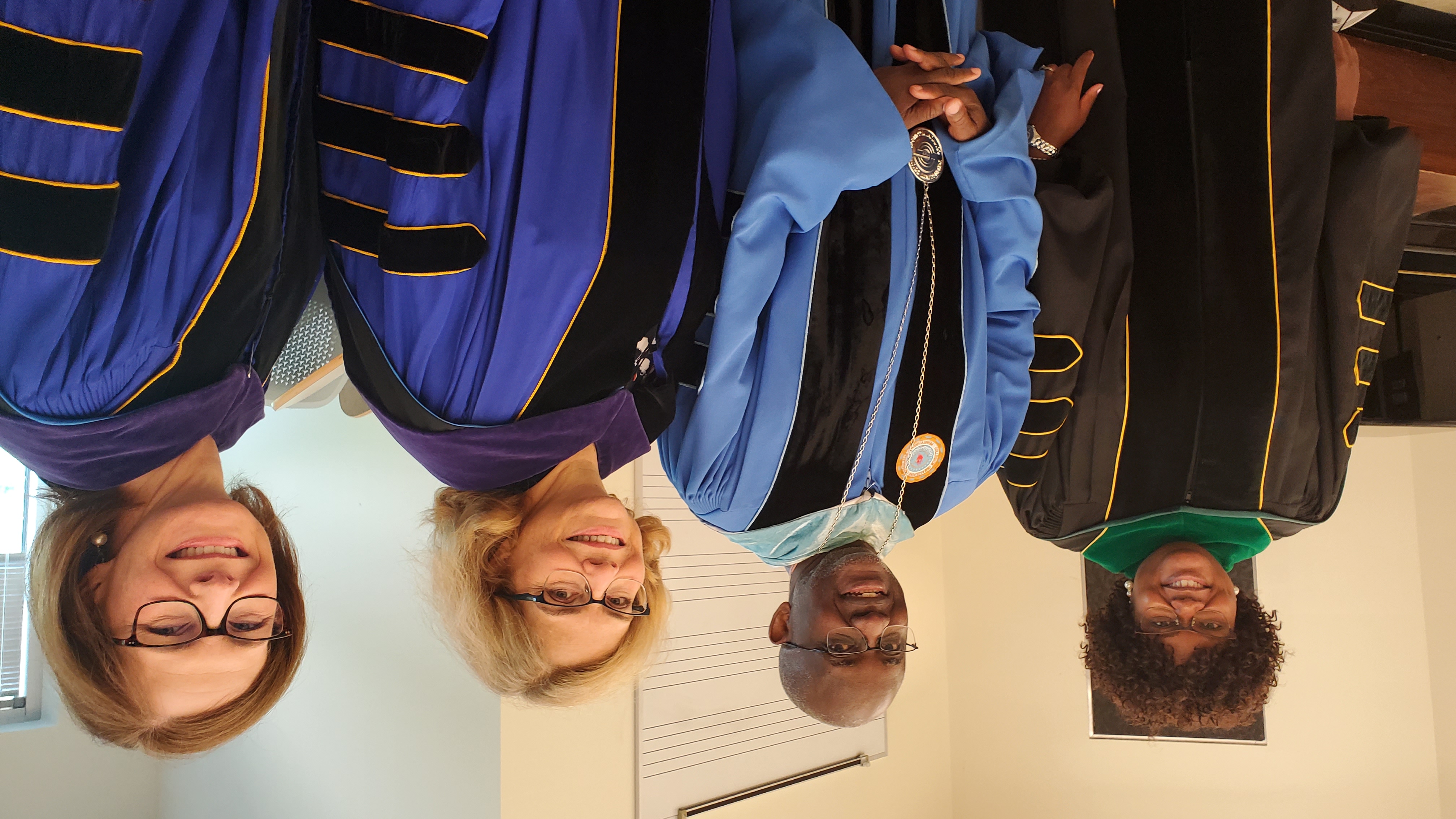 Dr. Moono described the excitement in the air during the Commencement ceremony and the pride that he shared with all of the faculty and staff of the College during this special day.
"For many members of the Class of 2022, taking their college courses during the pandemic is all that they have known," Dr. Moono explained.
"The tremendous amount of focus, determination, and grit they have shown has been inspirational and we are beyond thrilled to honor them today. Commencement is the culmination of all of their hard work and the investment they have made in themselves to complete their academic programs as they transfer on for their bachelor's degrees or begin their careers. We congratulate all of the members of the Class of 2022 on a job well done."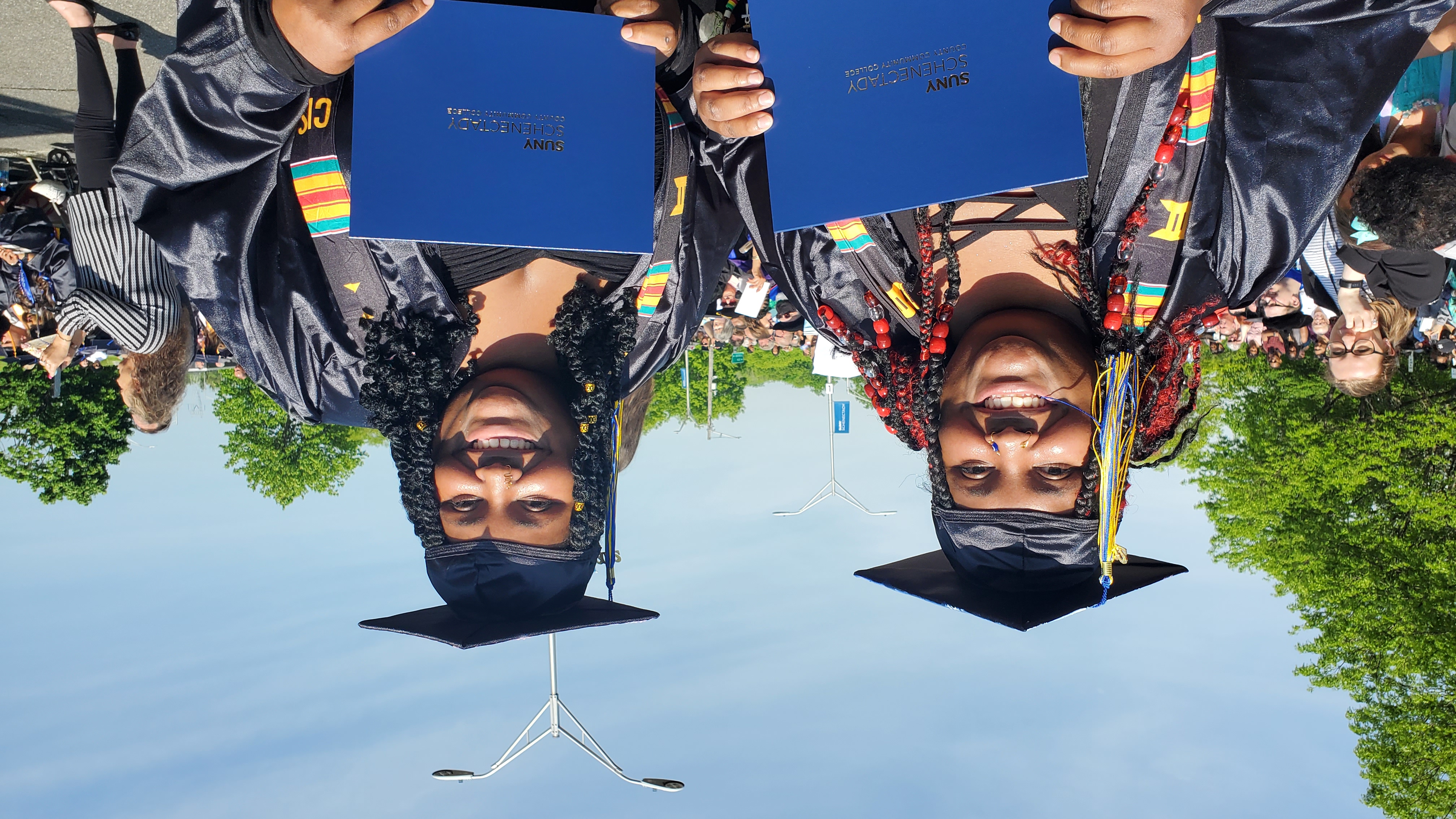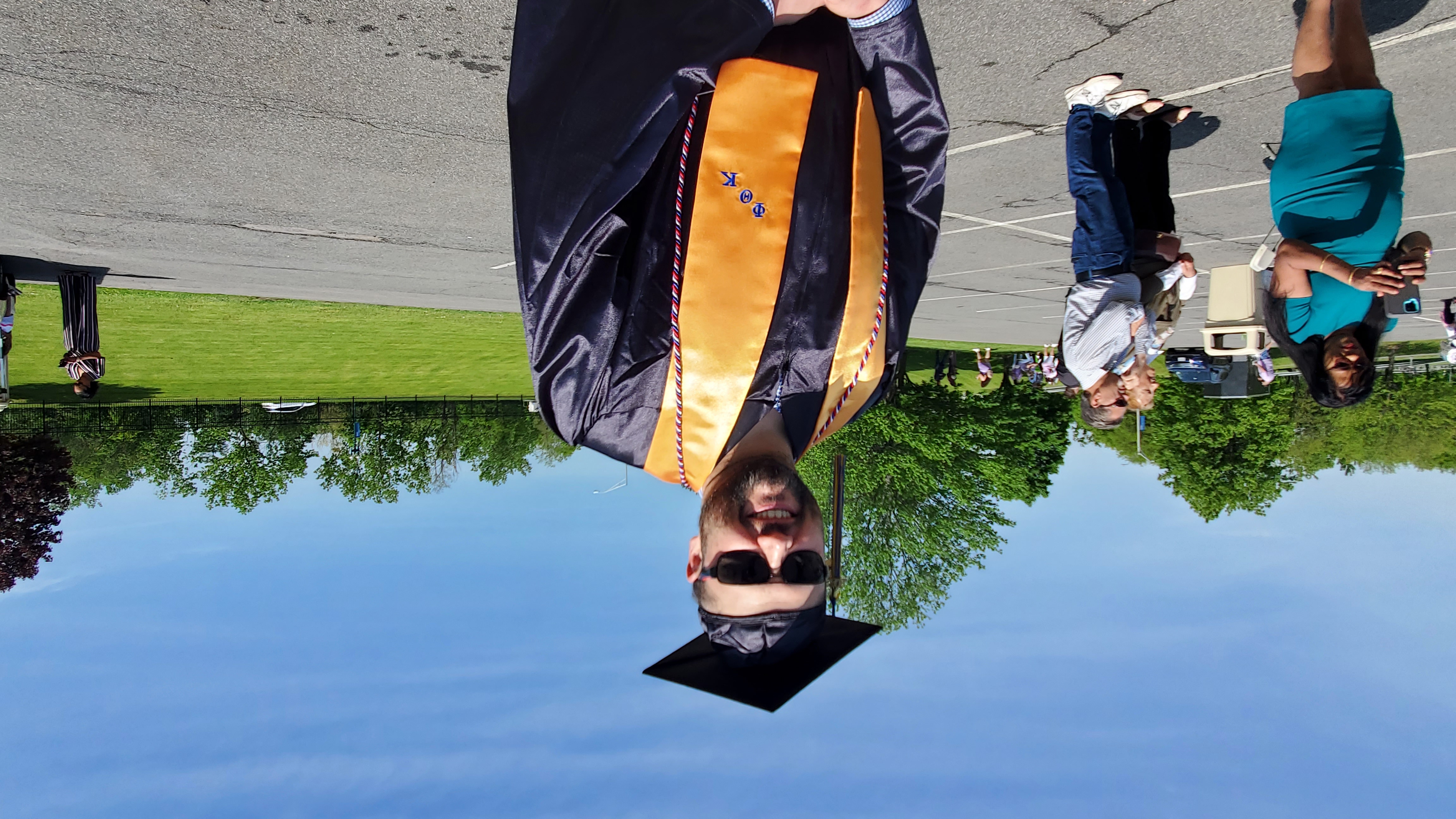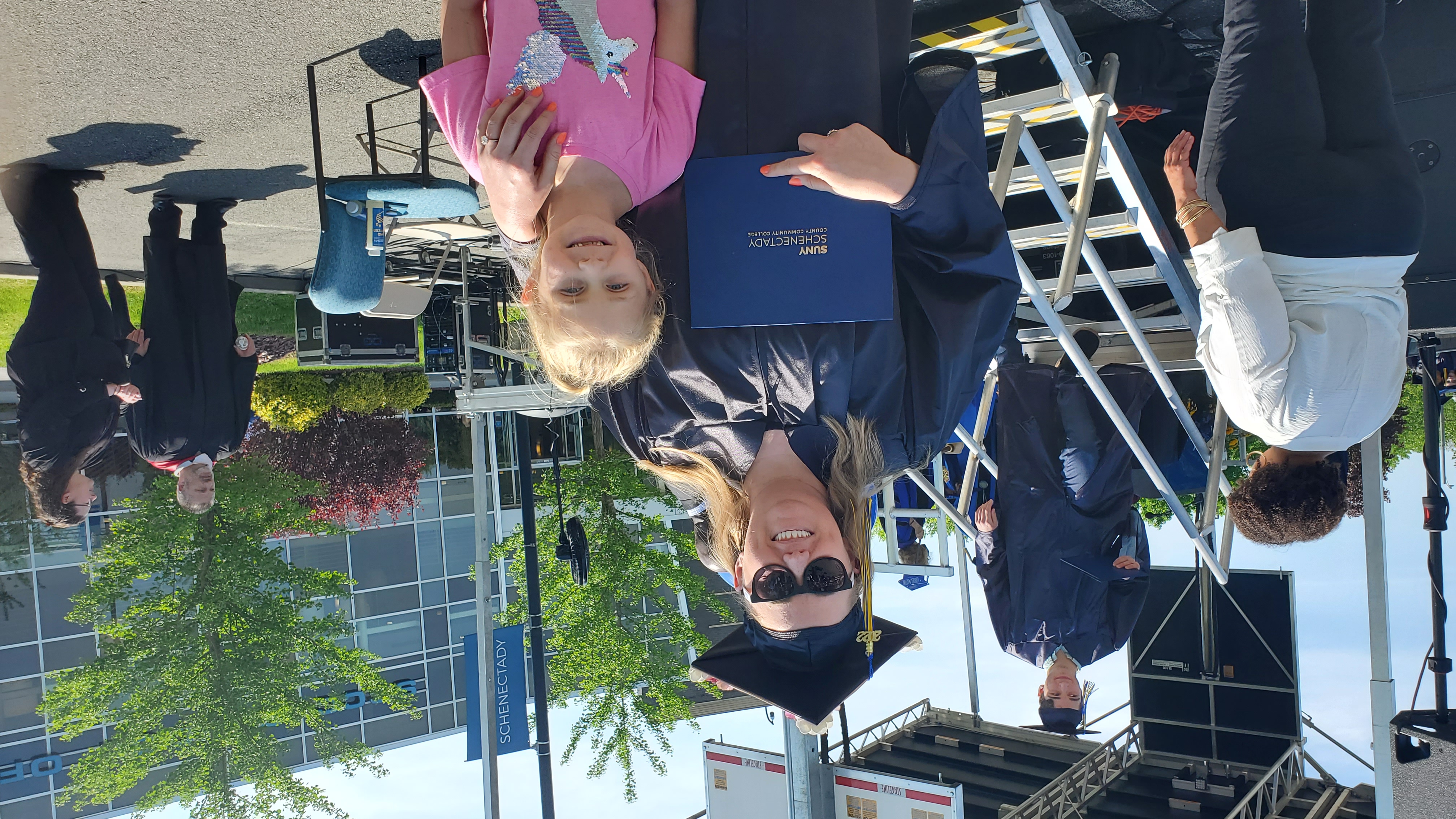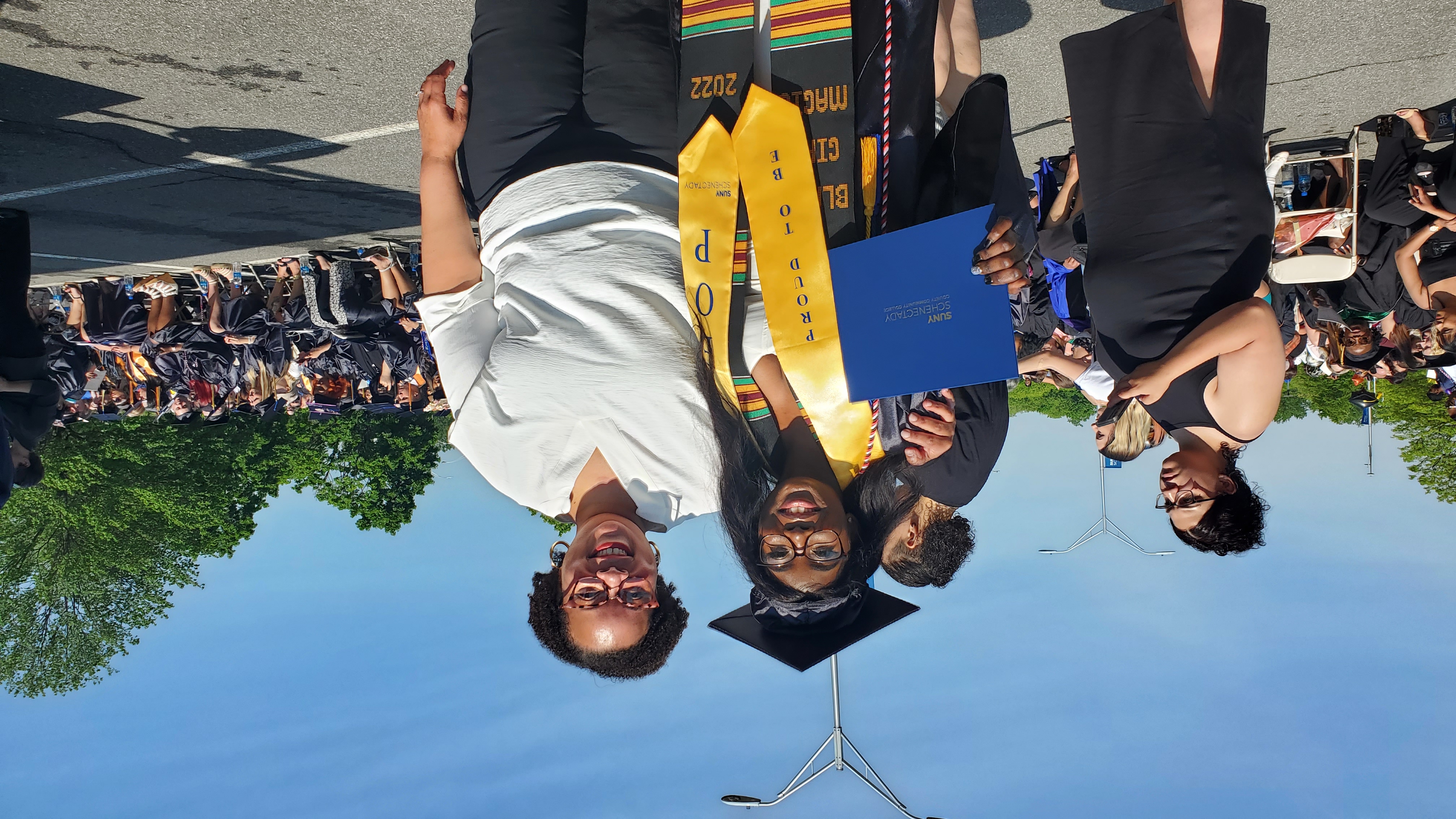 Chair Fleming Brown joined with Dr. Moono in saluting the graduates.
"This is such a joyful day and one that our students have looked forward to for a long time," she said. "On behalf of the Board of Trustees, I would like to congratulate all of the members of the Class of 2022, many of whom are balancing work and family commitments while going to school. We salute them and all that they have accomplished and we wish them well."
During Commencement, students graduated with degrees and certificates in academic programs offered through the:
Division of Business, Criminal Justice and Law
Division of Liberal Arts
Division of Math, Science, Technology and Health
School of Hotel, Culinary Arts, and Tourism
School of Music