Congratulations Class of 2023!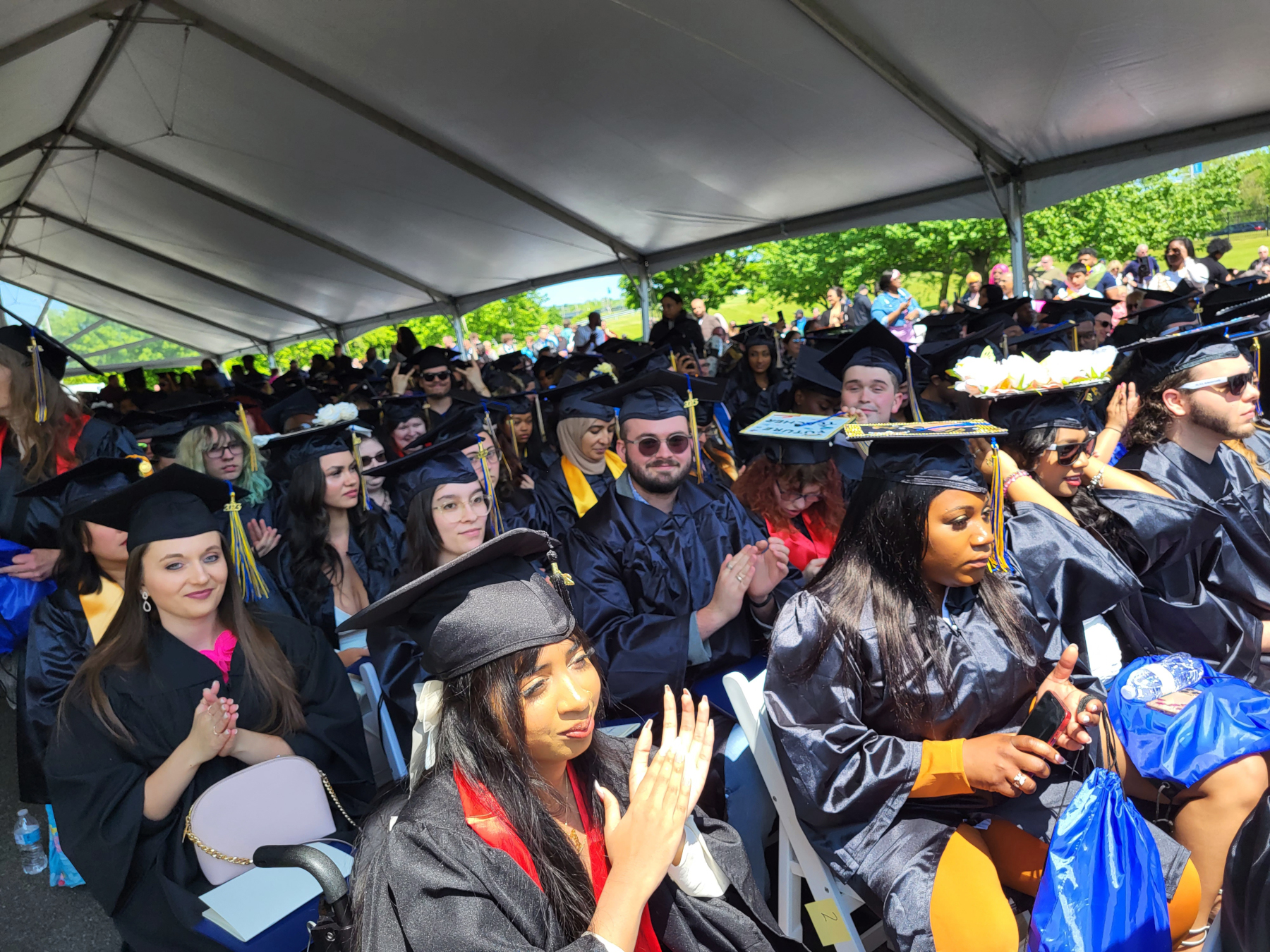 5/18/2023
SUNY Schenectady congratulated the members of the Class of 2023 during the College's 53rd Commencement, which took place in an outside ceremony on campus. Families and friends of the graduates joined with their other vision supporters including faculty, staff, College administrators, Trustees, members of the Schenectady County Legislature, and other dignitaries, to applaud them on earning their transfer degrees, career degrees, certificates, and microcredentials. Approximately 373 graduates were invited to participate in this year's Commencement ceremony. The average age for those in the Class of 2023 is 27 years old, with the youngest graduate being 17 years old (Niko Nyman, who earned his A.S. degree in Performing Arts: Music and his A.A.S. degree in Music Audio Technology) and the oldest 72 years old (Faith Byrd, who earned her A.A.S. in Hotel and Restaurant Management). There are five military veterans among the graduates.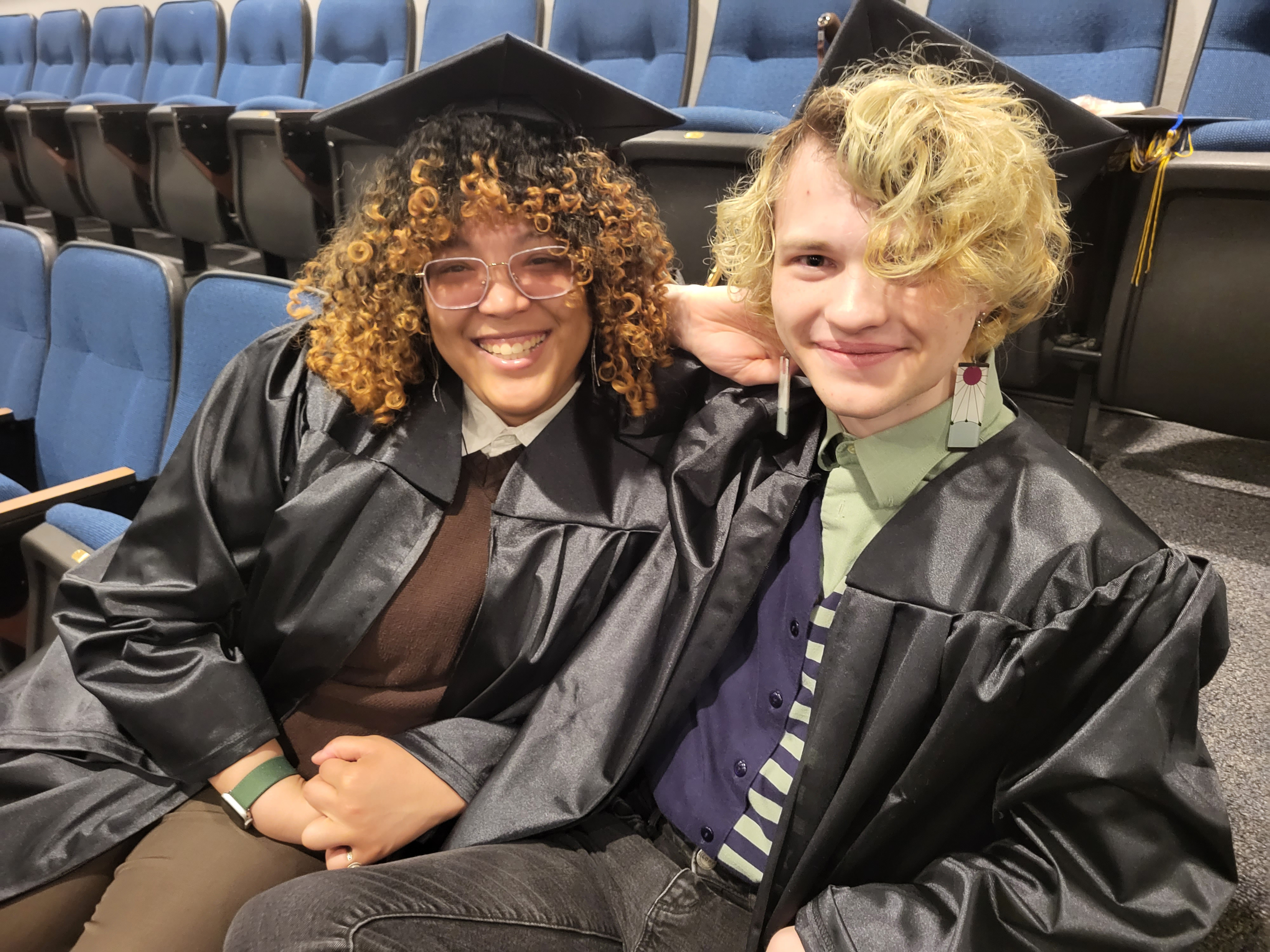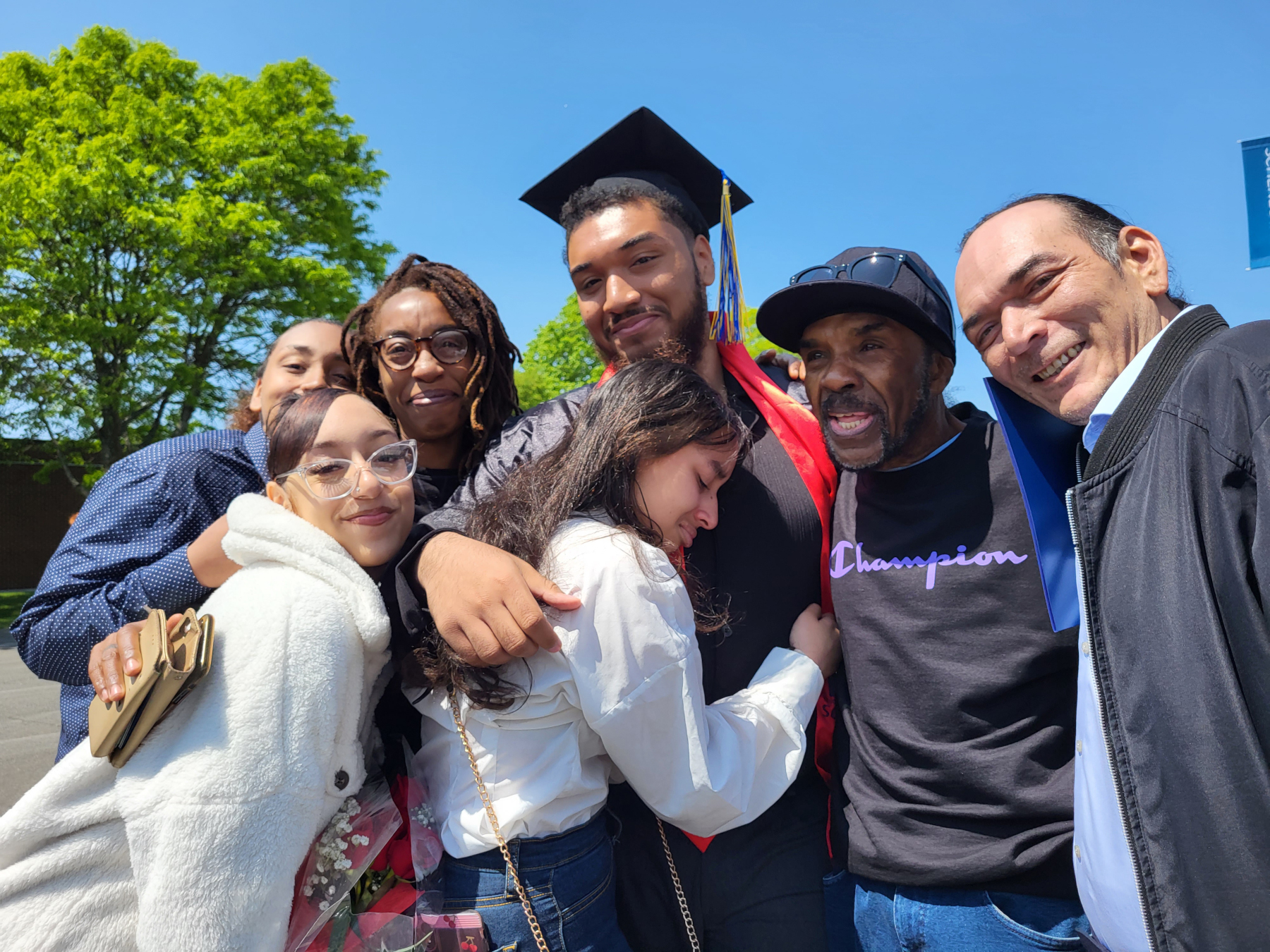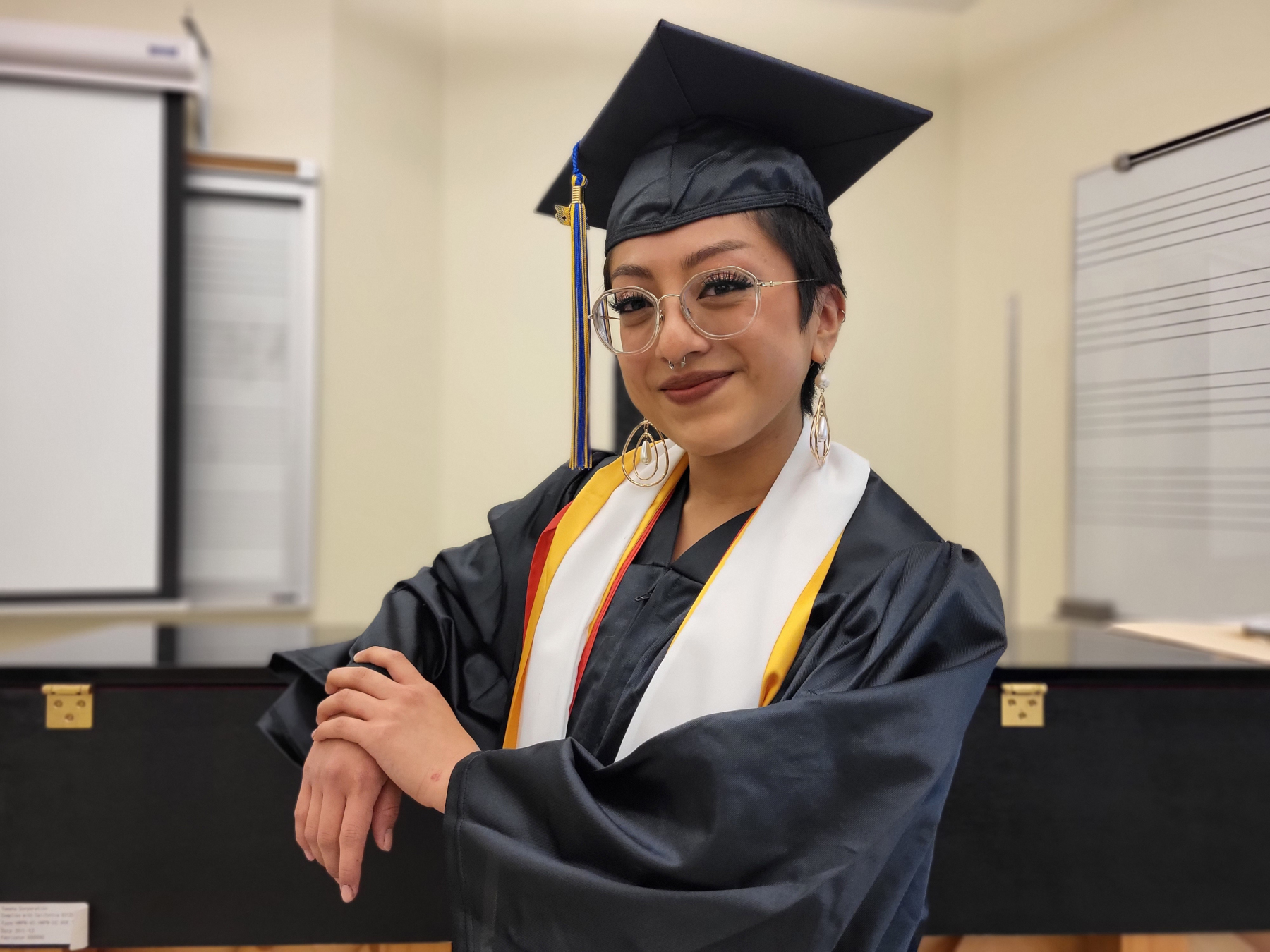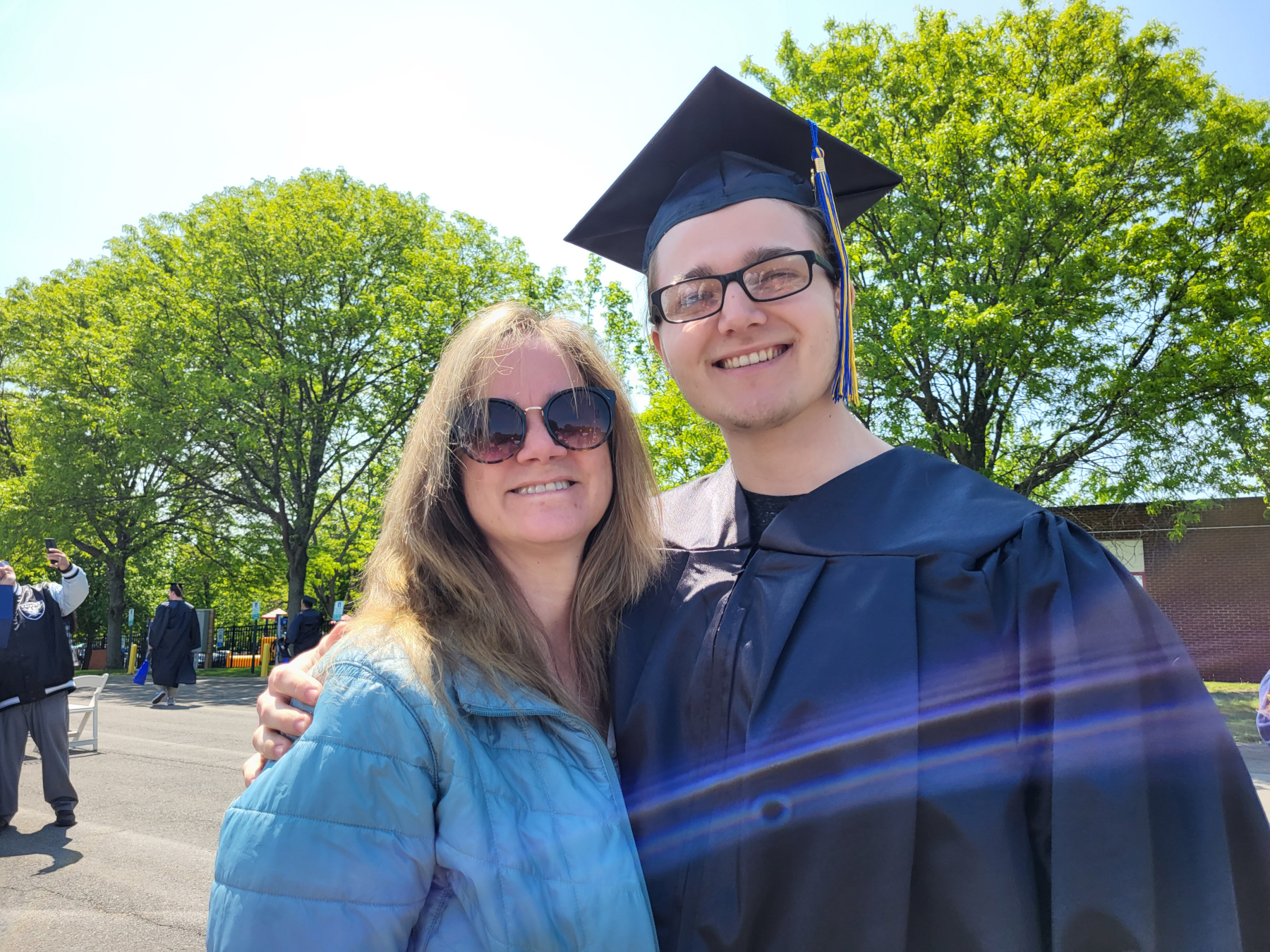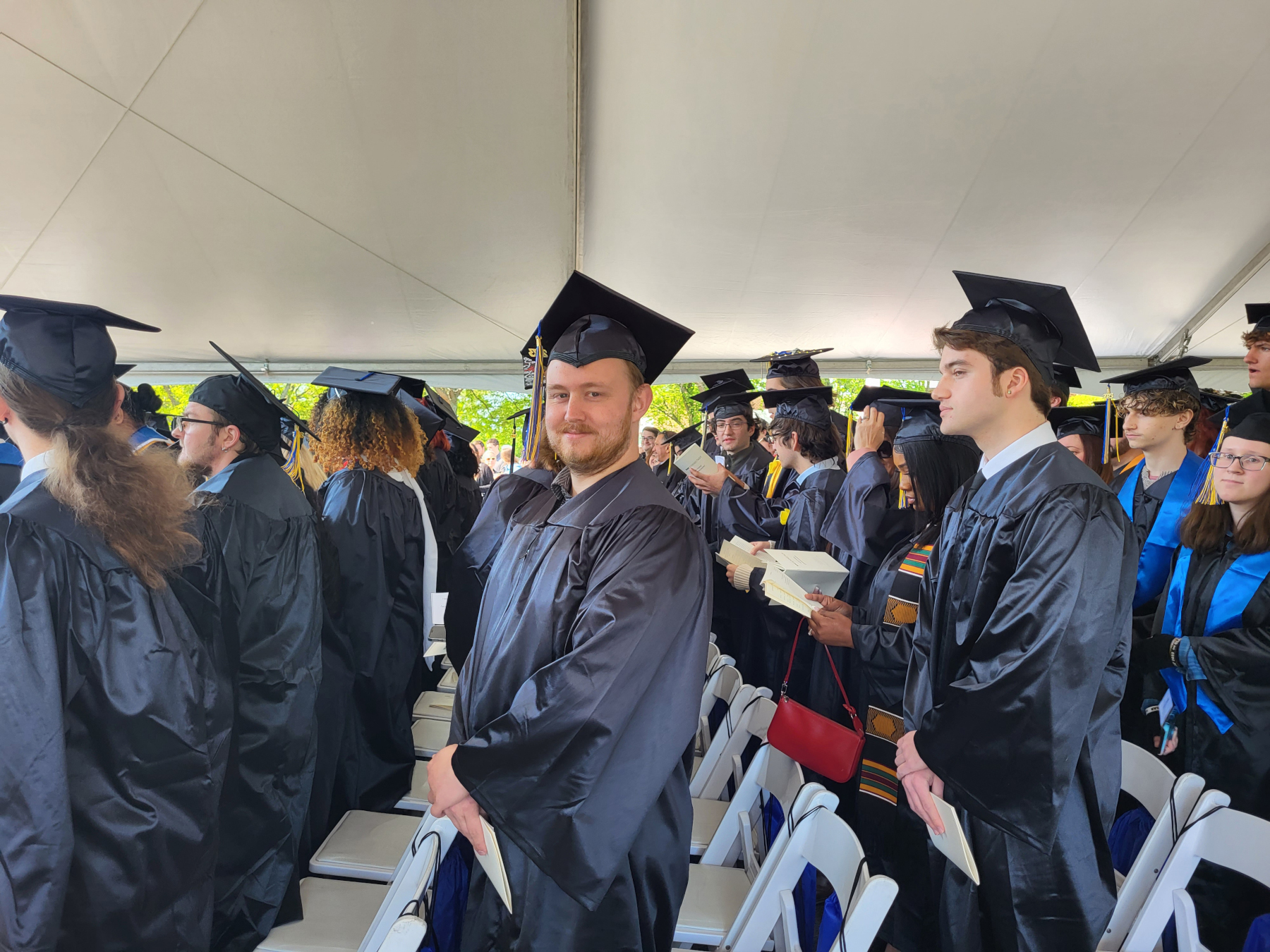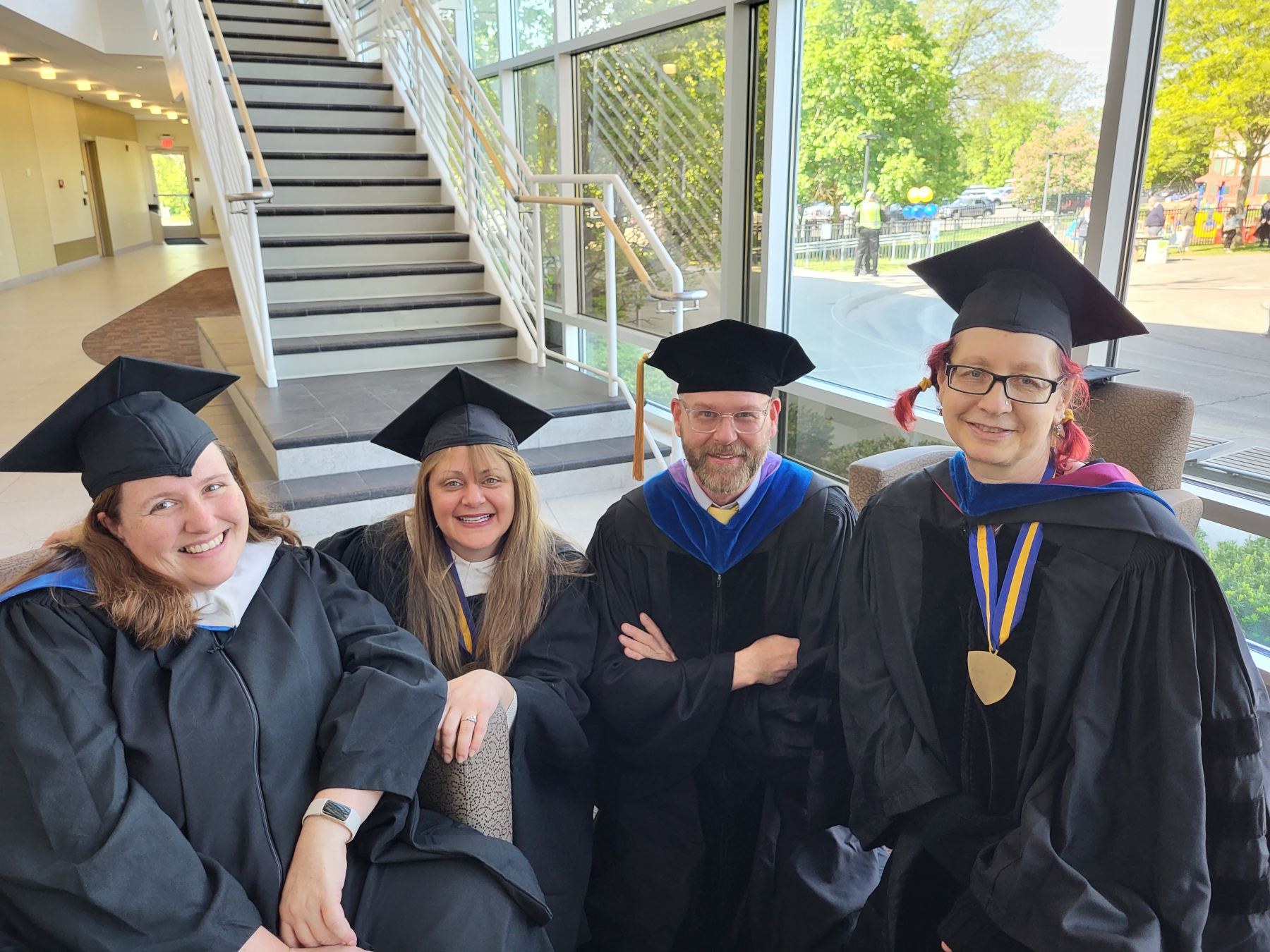 As their names were read by Dr. David Clickner, Vice President for Strategic Initiatives & Planning and Academic Affairs, students crossed the stage near the School of Music. Dr. Steady Moono, President, and Ann Fleming Brown, Chair of the Board of Trustees, were on stage to congratulate each student, as the audience cheered and applauded.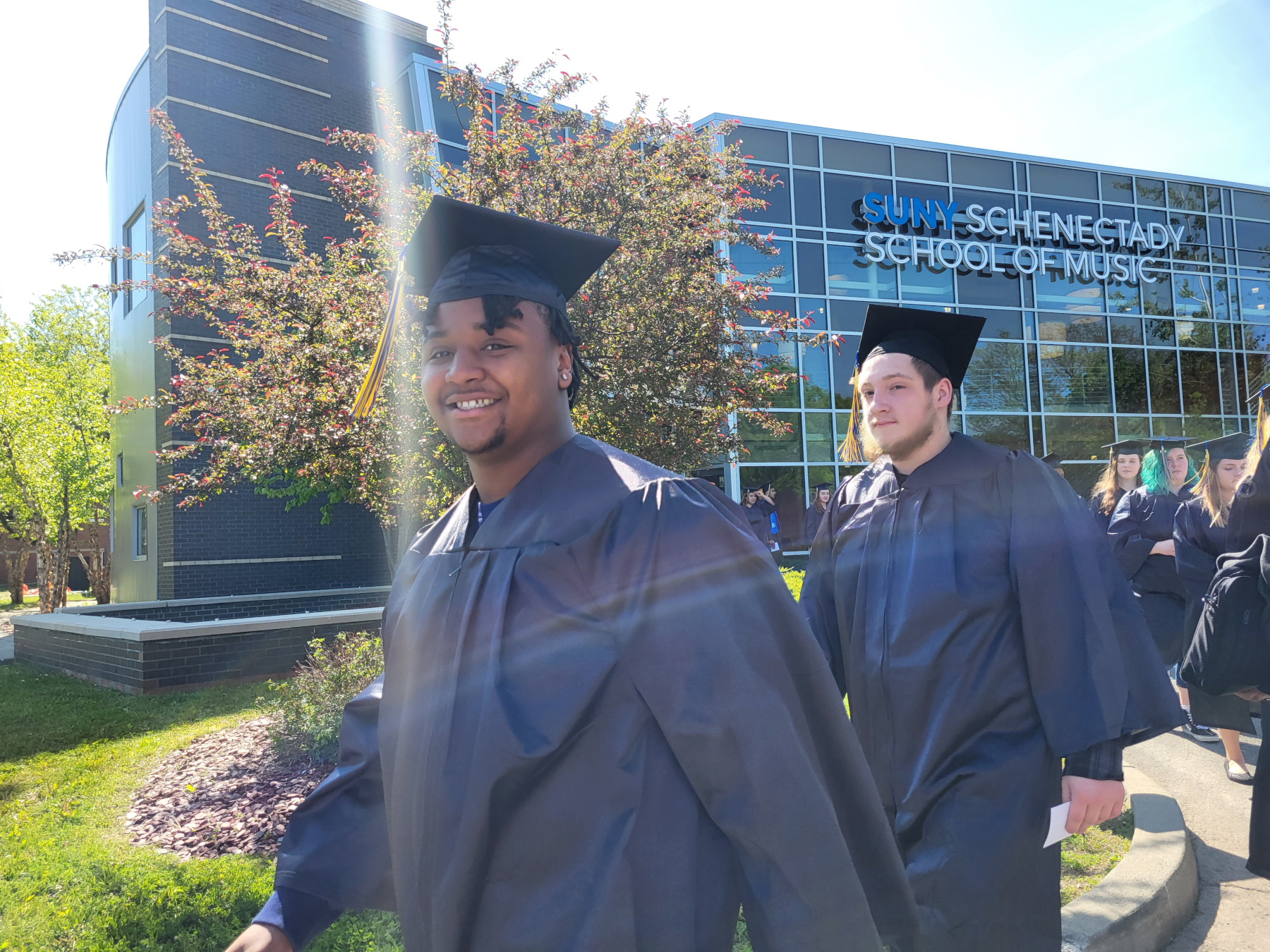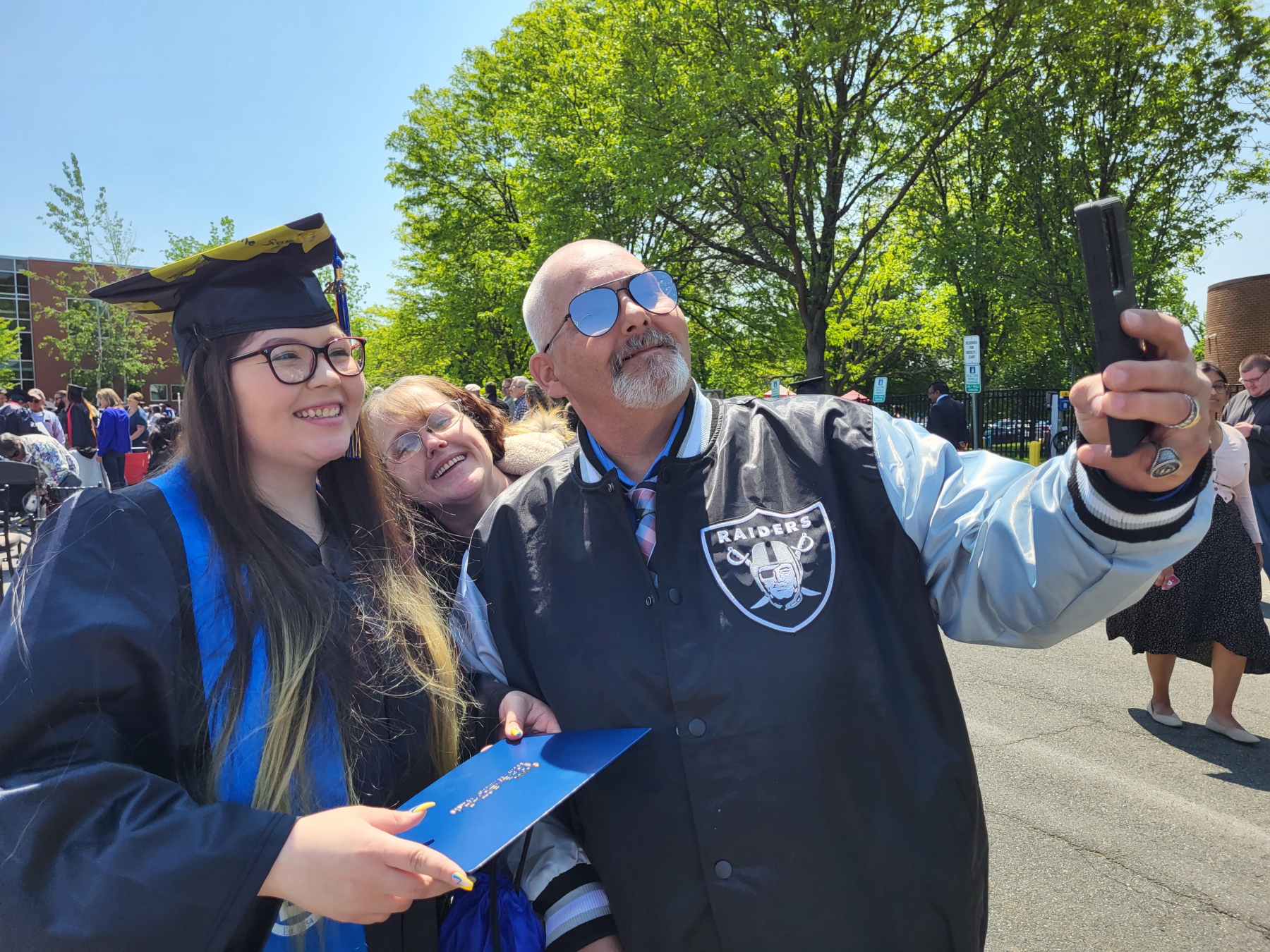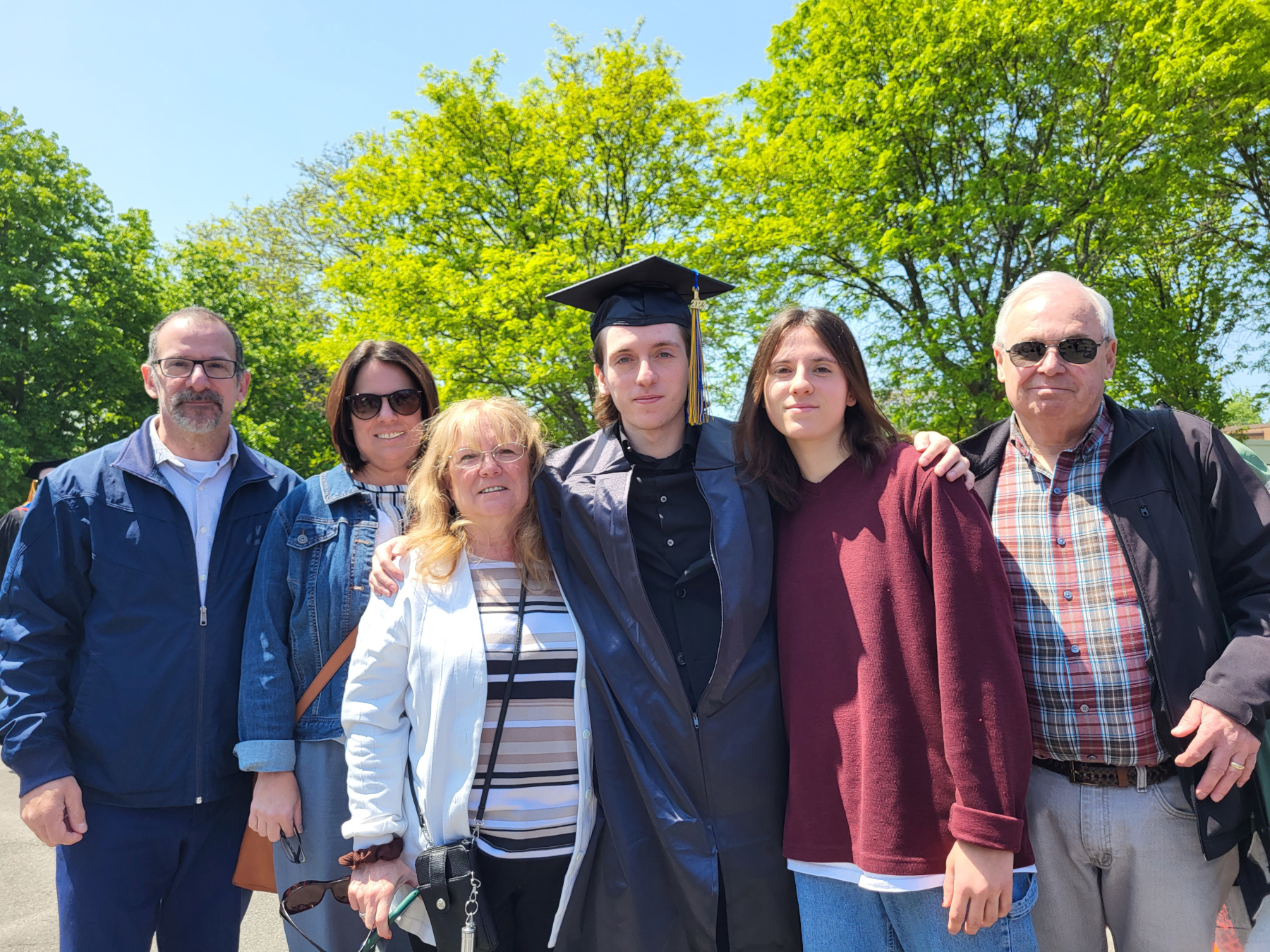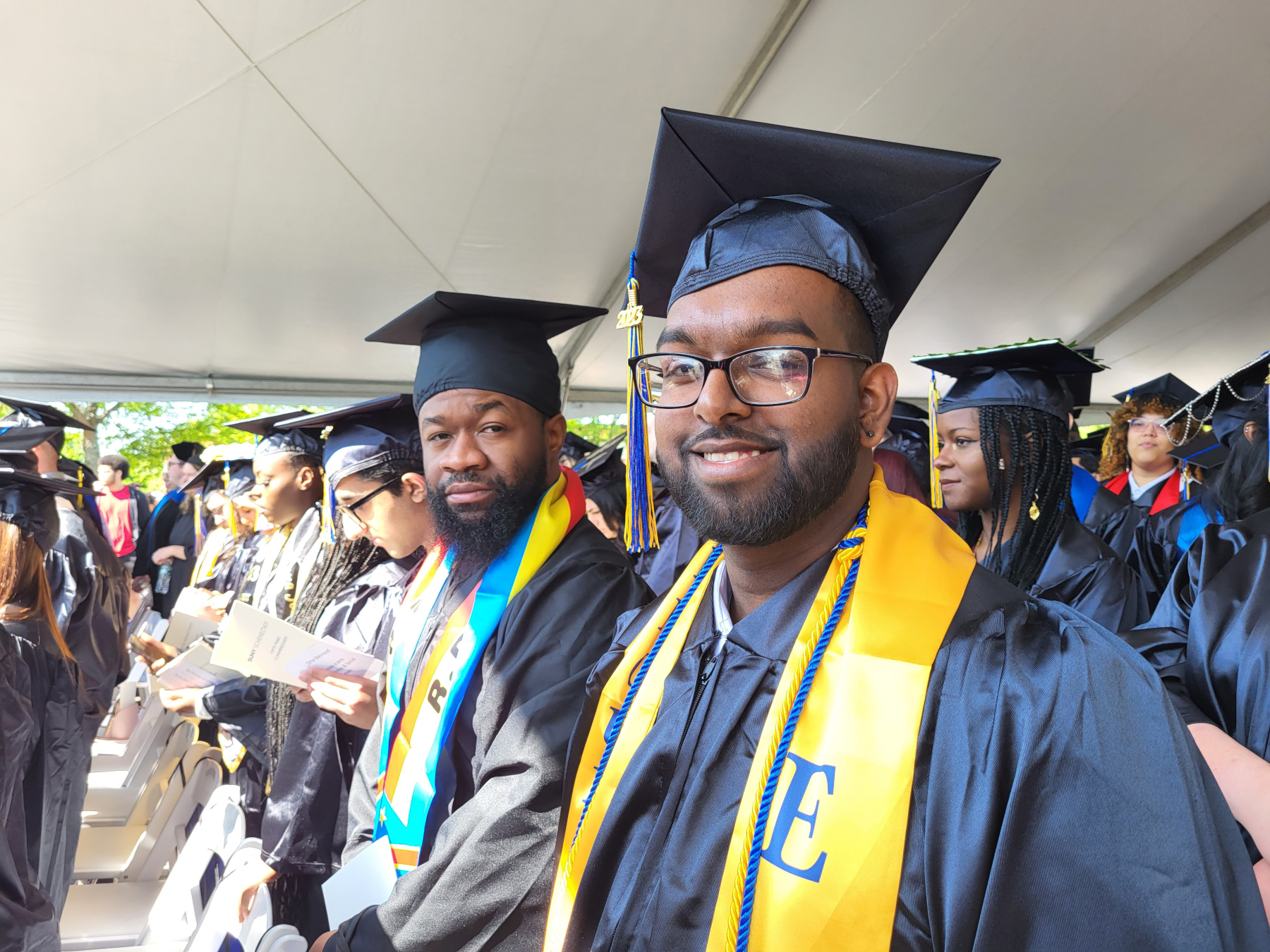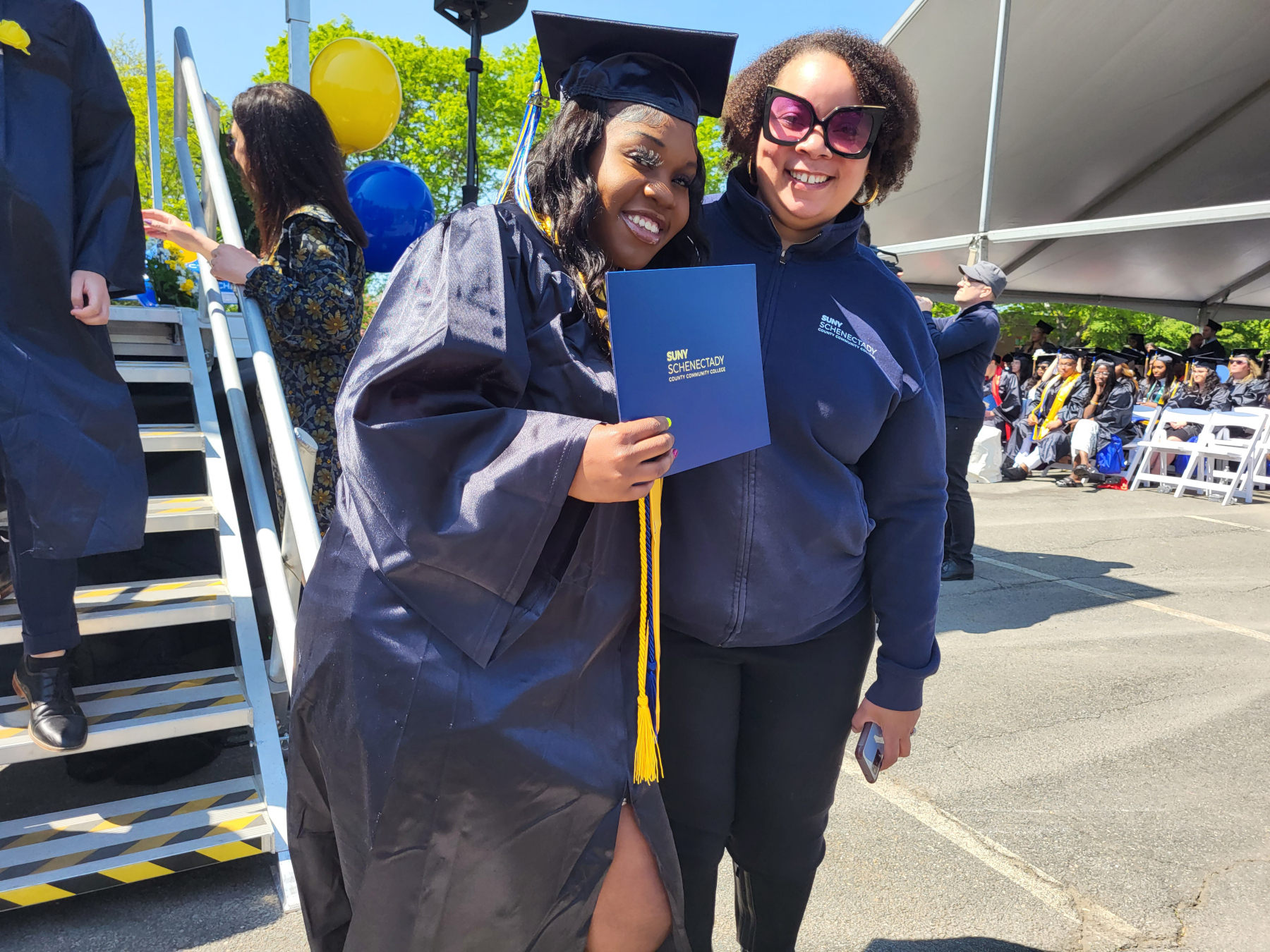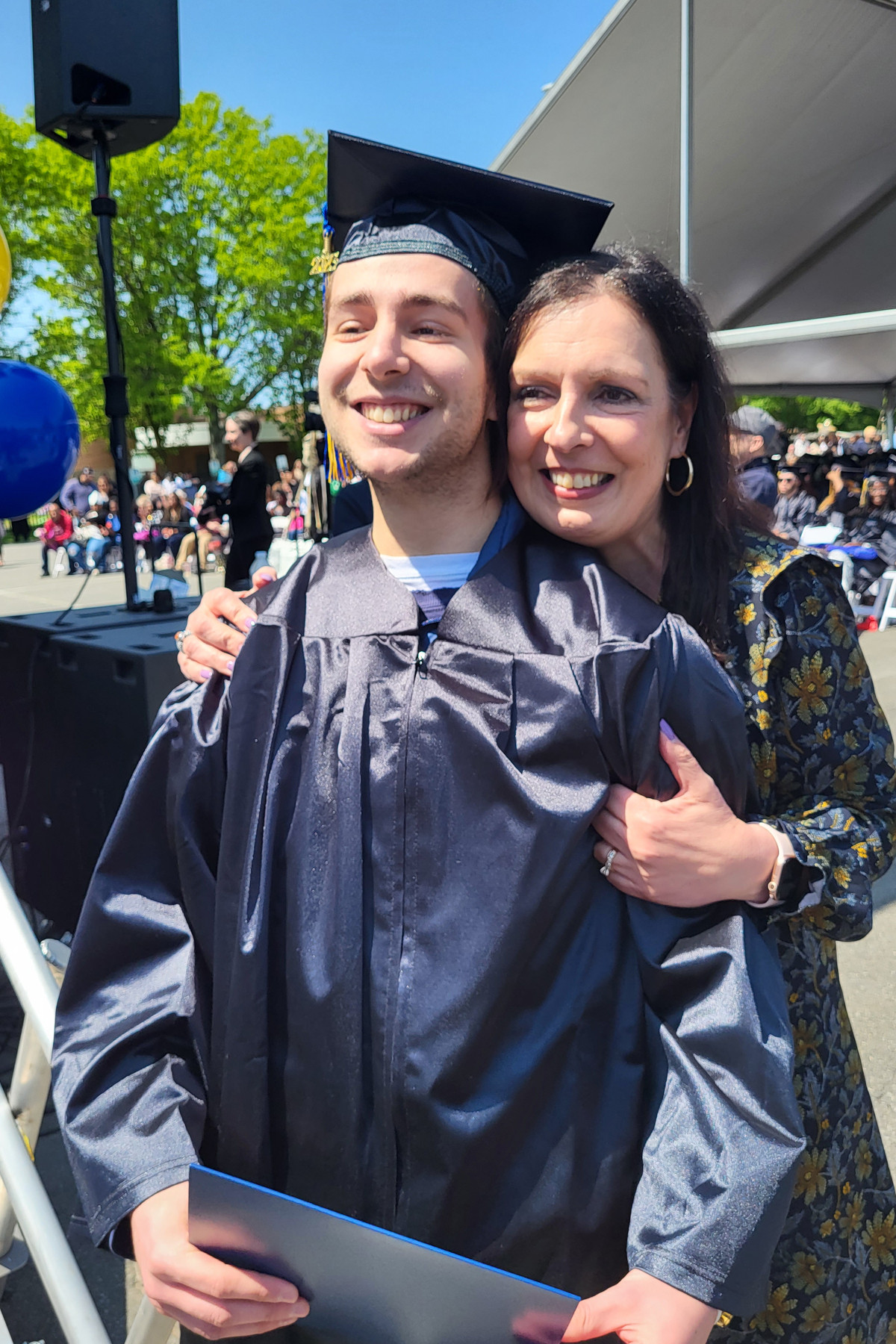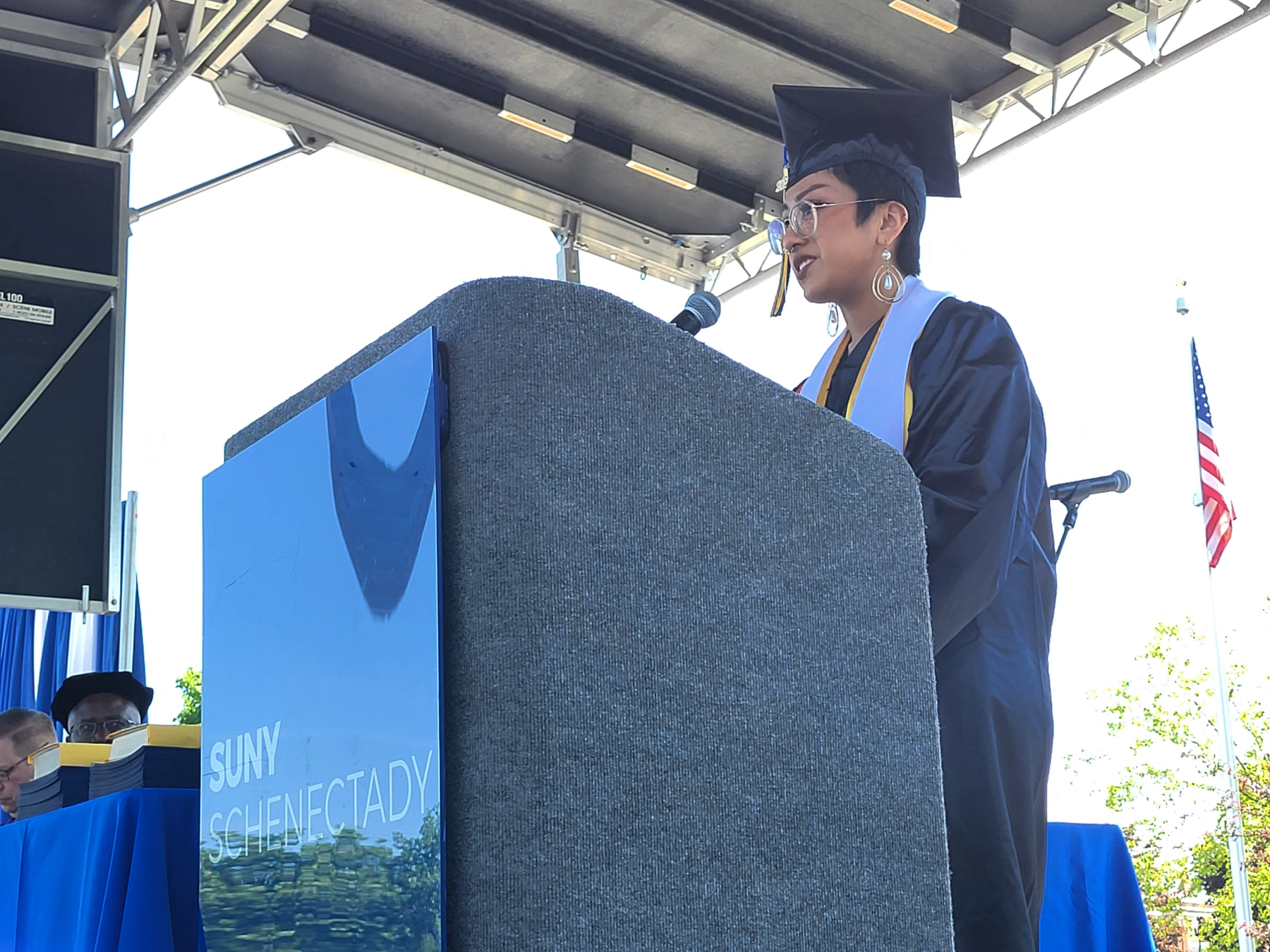 Jennifer Diaz, who graduated with her A.S. degree in Science with a concentration in Biology, was the President of the Student Government Association this year. She delivered the Student Address during Commencement, sharing that much of her inspiration to succeed academically comes from her mother Gloria, who immigrated to the U.S. from Guatemala.
"From an early age, my mother instilled the importance of an education in me," Diaz said. "I was the first in my family to graduate from high school and I am privileged to be able to walk across this stage today and continue my journey toward my bachelor's degree. SUNY Schenectady taught me how to take on leadership positions and I learned how to delegate. In terms of academics, I was able to take care of all of my prerequisites here as I transfer on for my bachelor's degree. The professors were quite excellent and they made difficult topics easy to understand." This fall, Jennifer will be pursuing her bachelor's degree in Integrative Neuroscience at SUNY Binghamton. She then plans to apply to medical school to become a physician.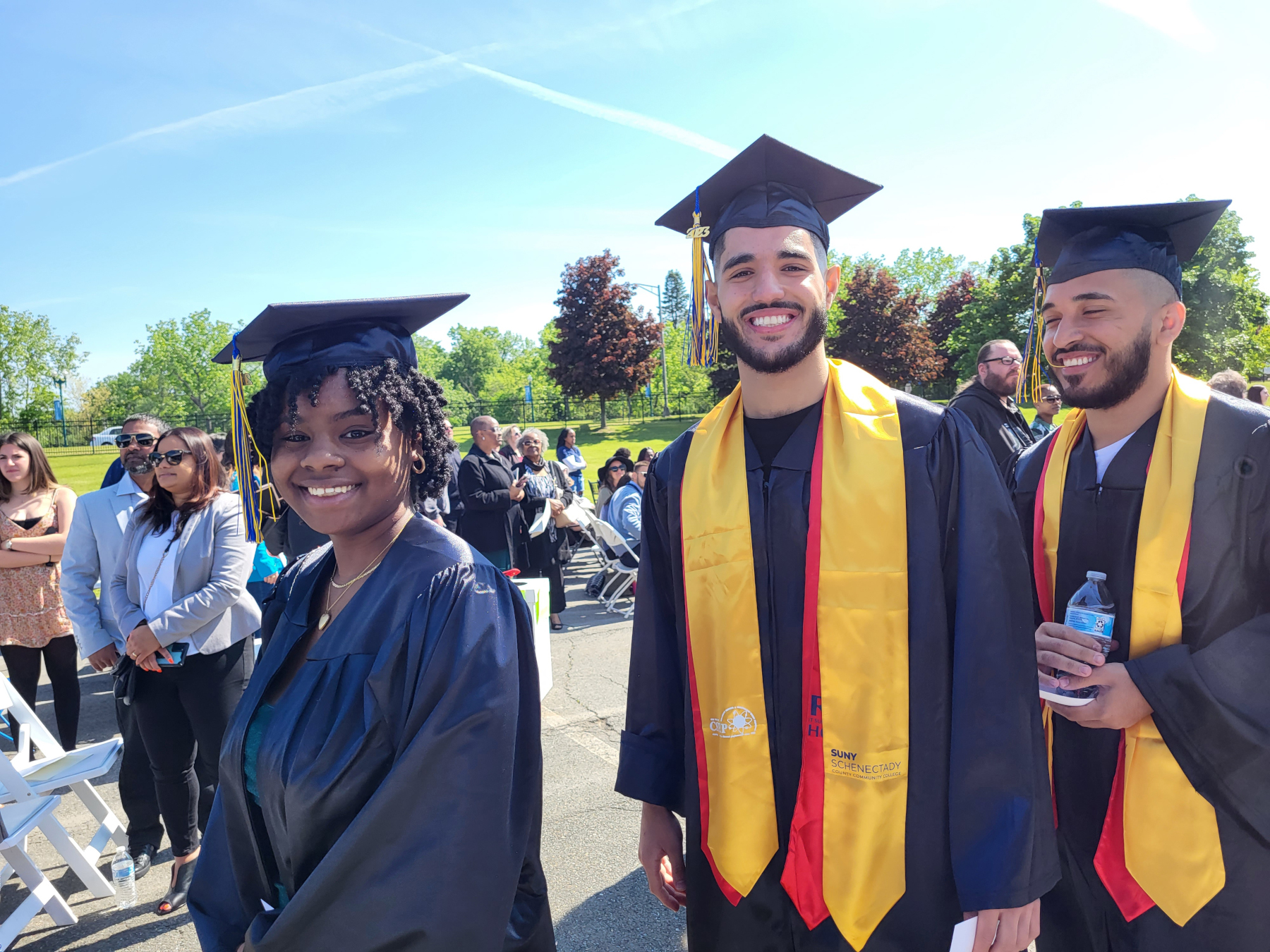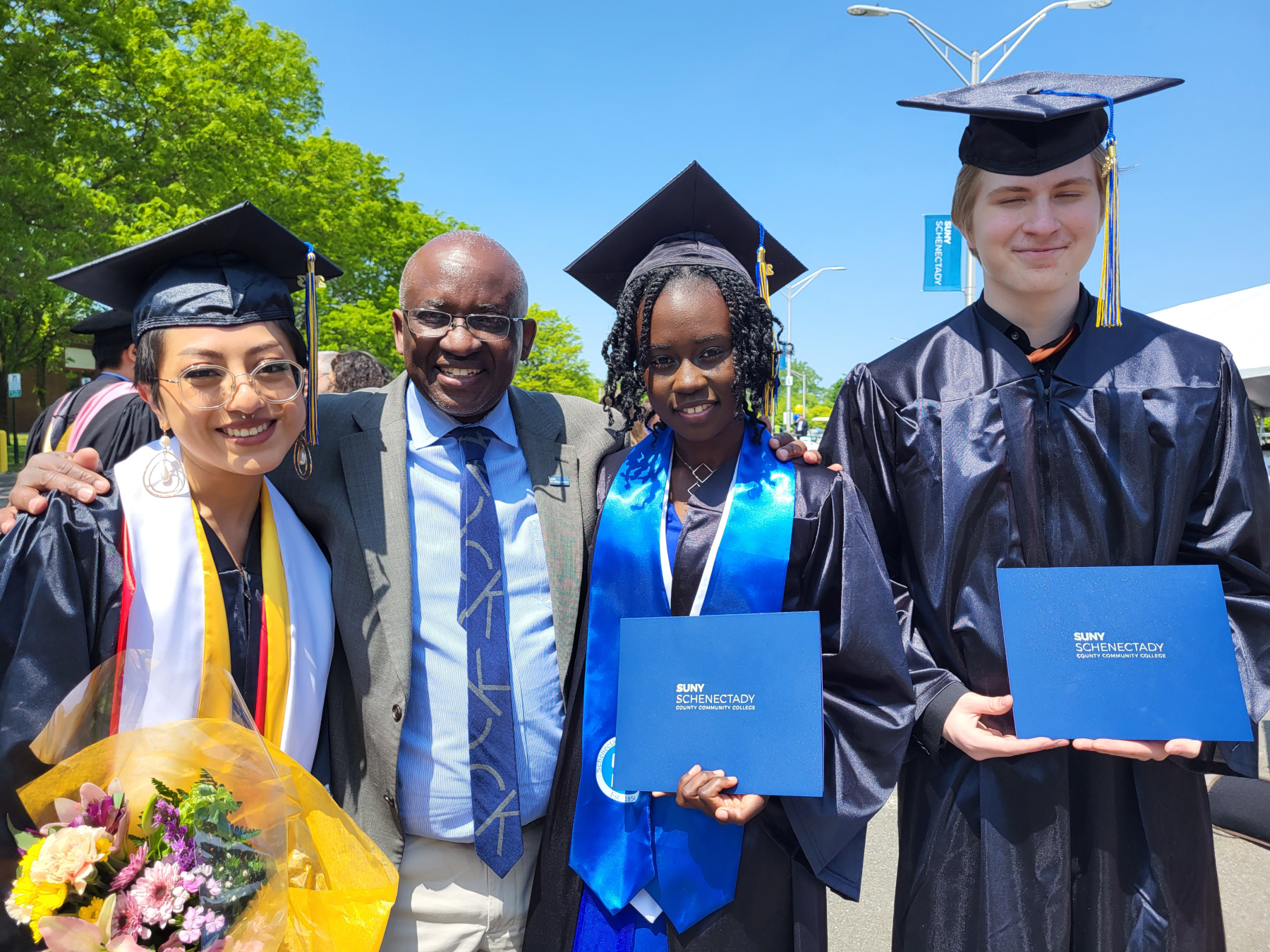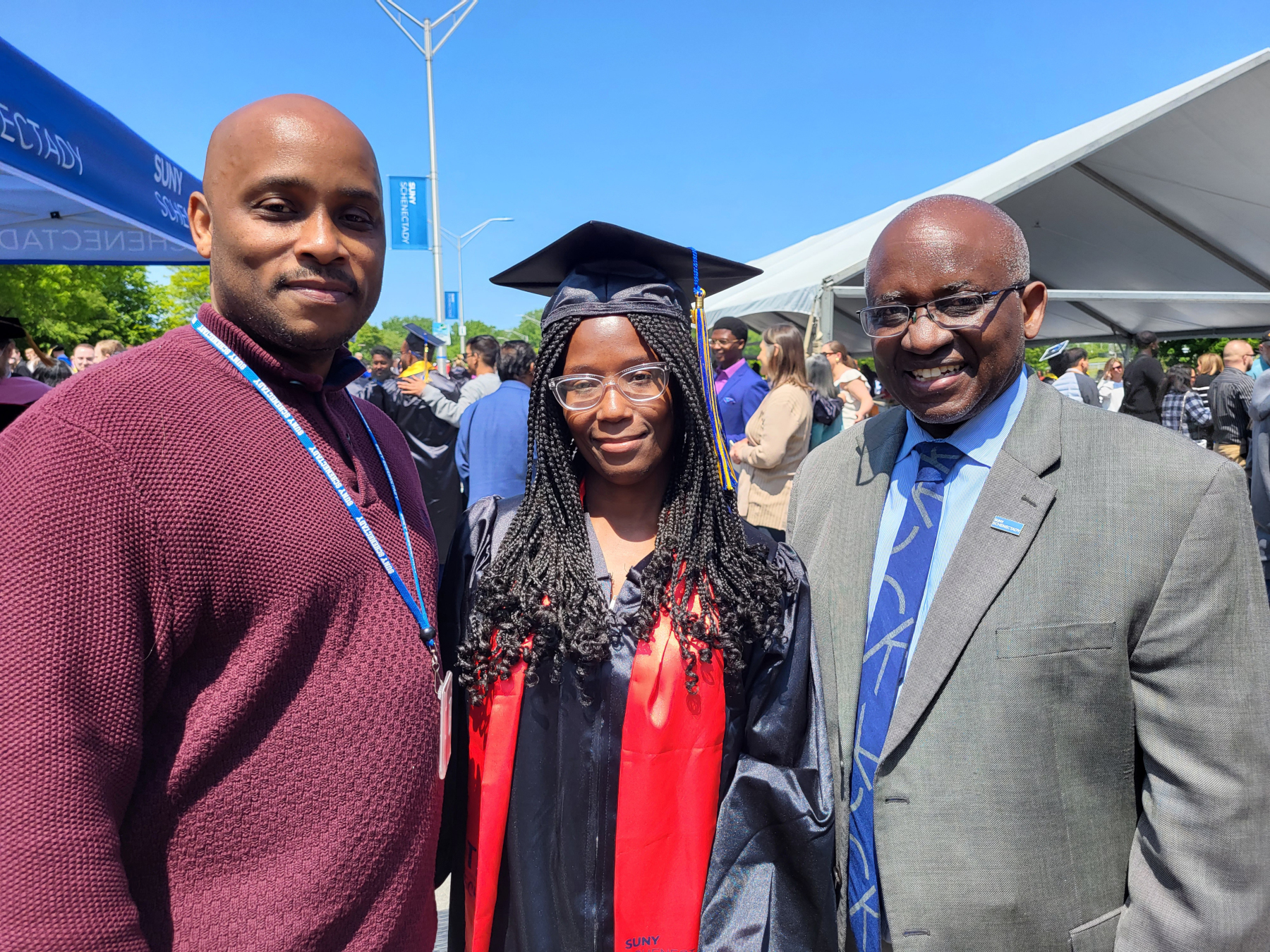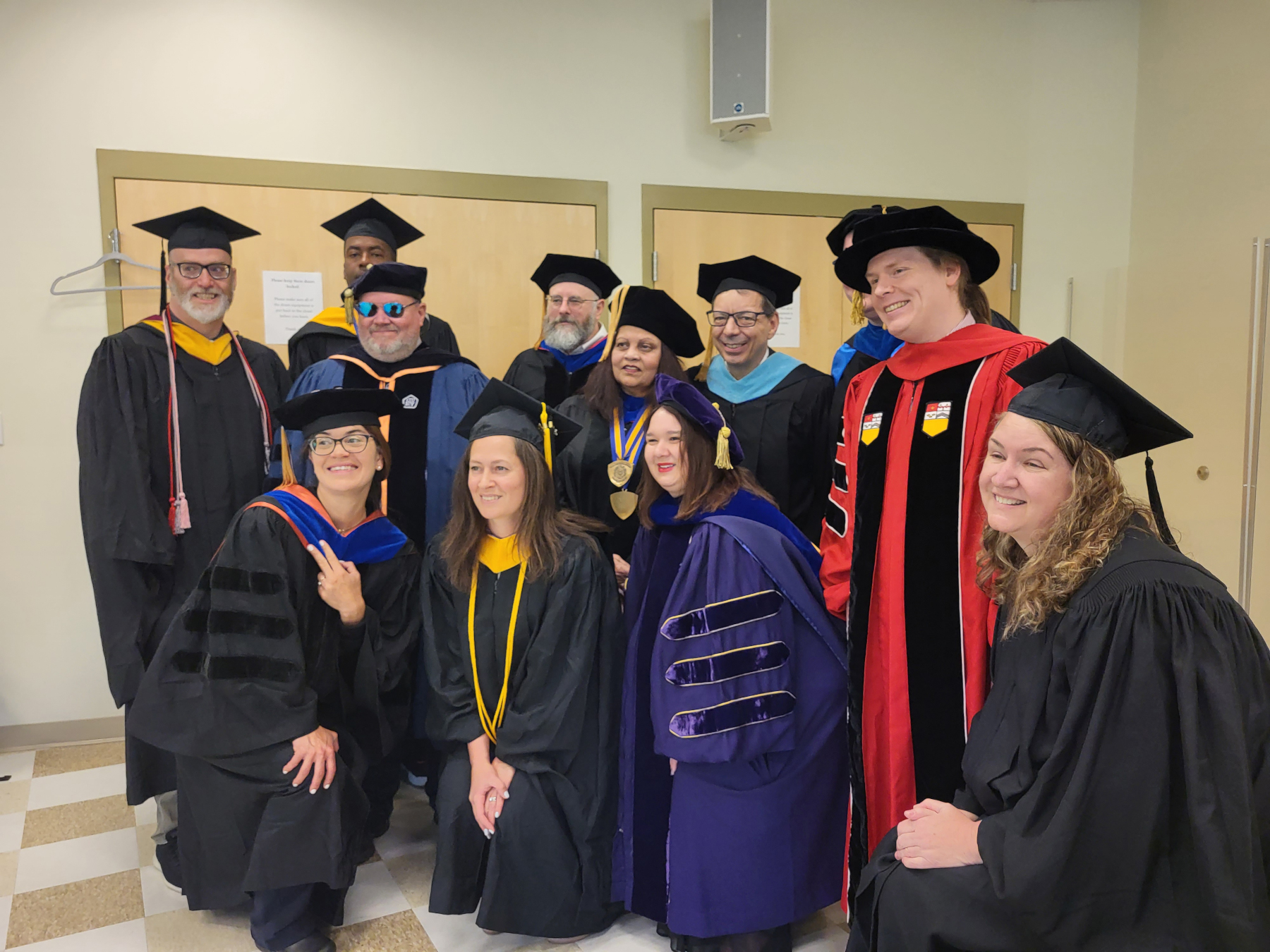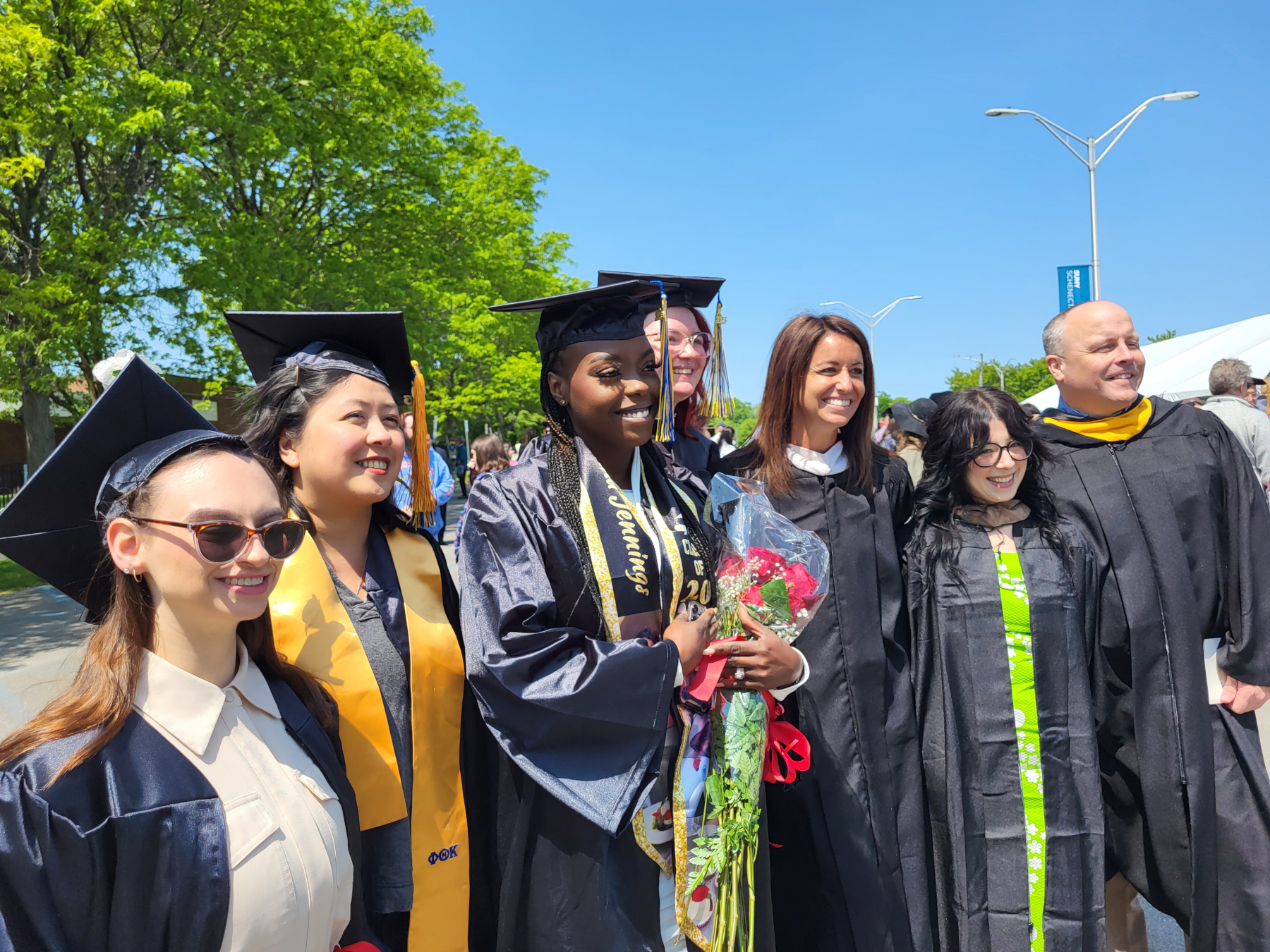 Rae Doyle, Professor in the Division of Liberal Arts and Chair of the SUNY Schenectady Academic Senate, delivered the Faculty Address, offering some advice to students.
" I hope you always embrace the differences among us - we all have unique lived experiences that make us who we are," she said. "Push yourself to learn more about cultures and people who are different from you. Be bold. Take risks. You may not have your dreams figured out now, but when you do, and if you already do, don't be afraid to go after them with everything you've got. Surround yourself with people who value you. You need to believe in yourself, always knowing your own worth. Don't be afraid to stand up for what's right, and change your situation if it makes you unhappy."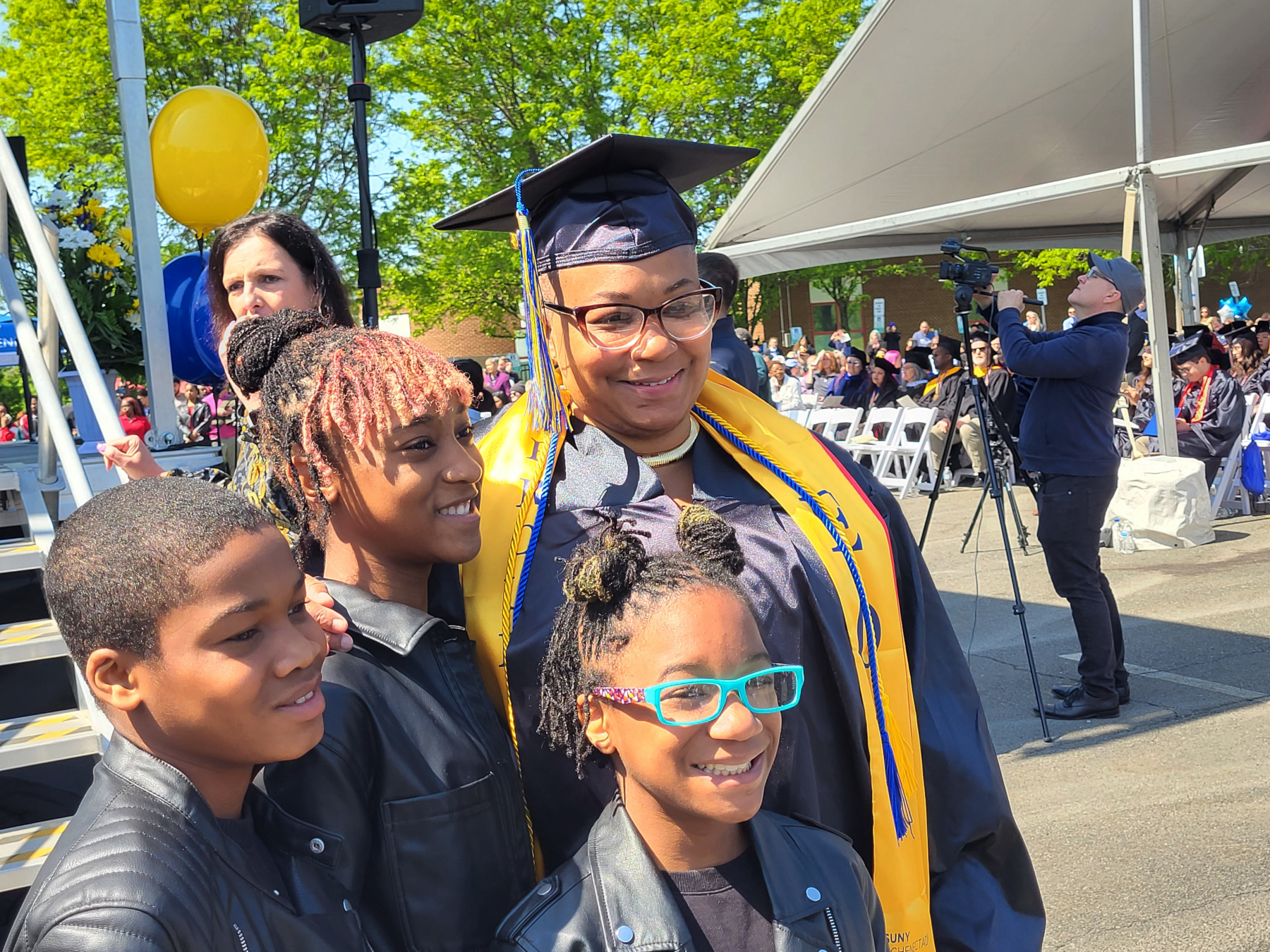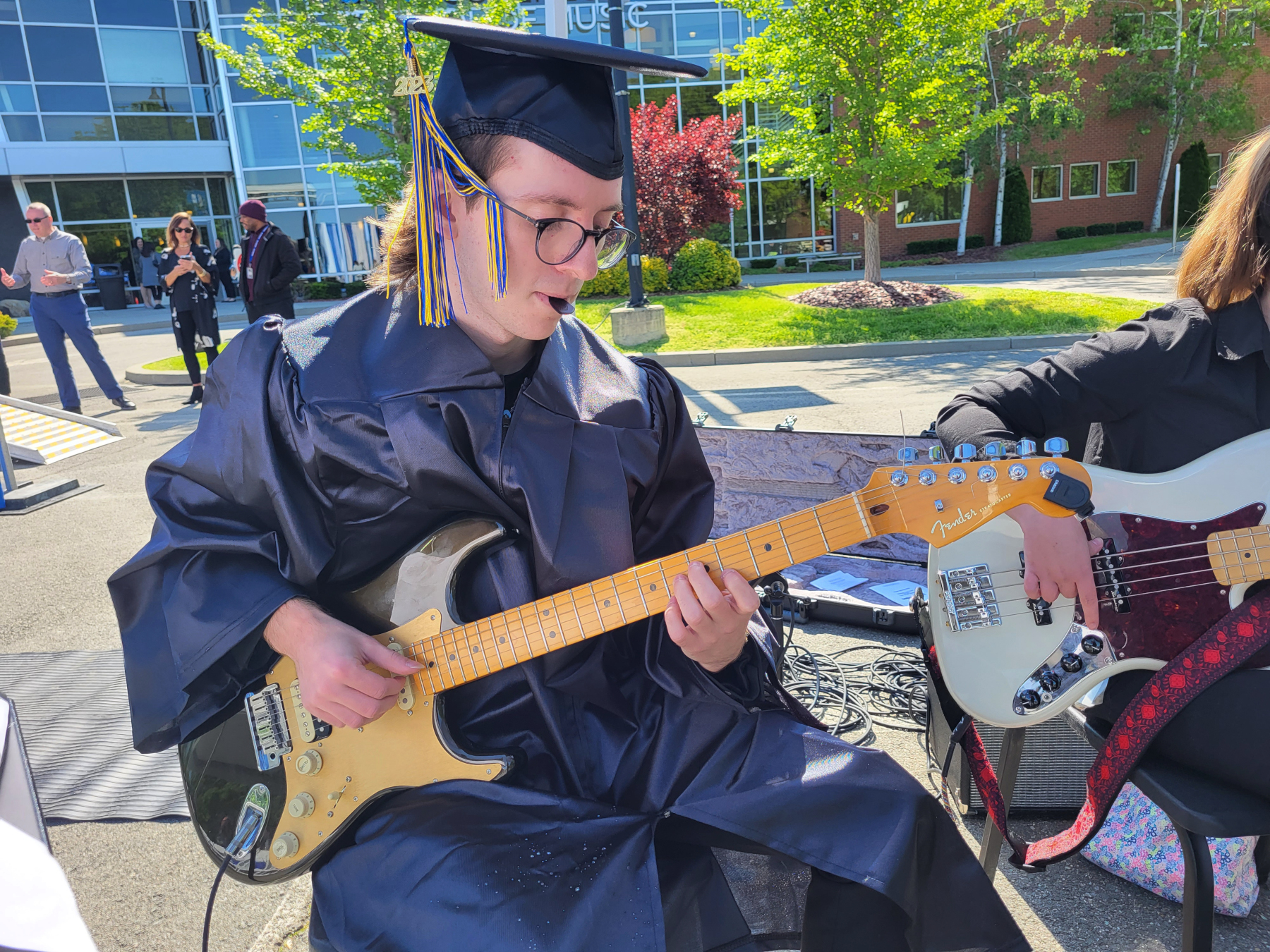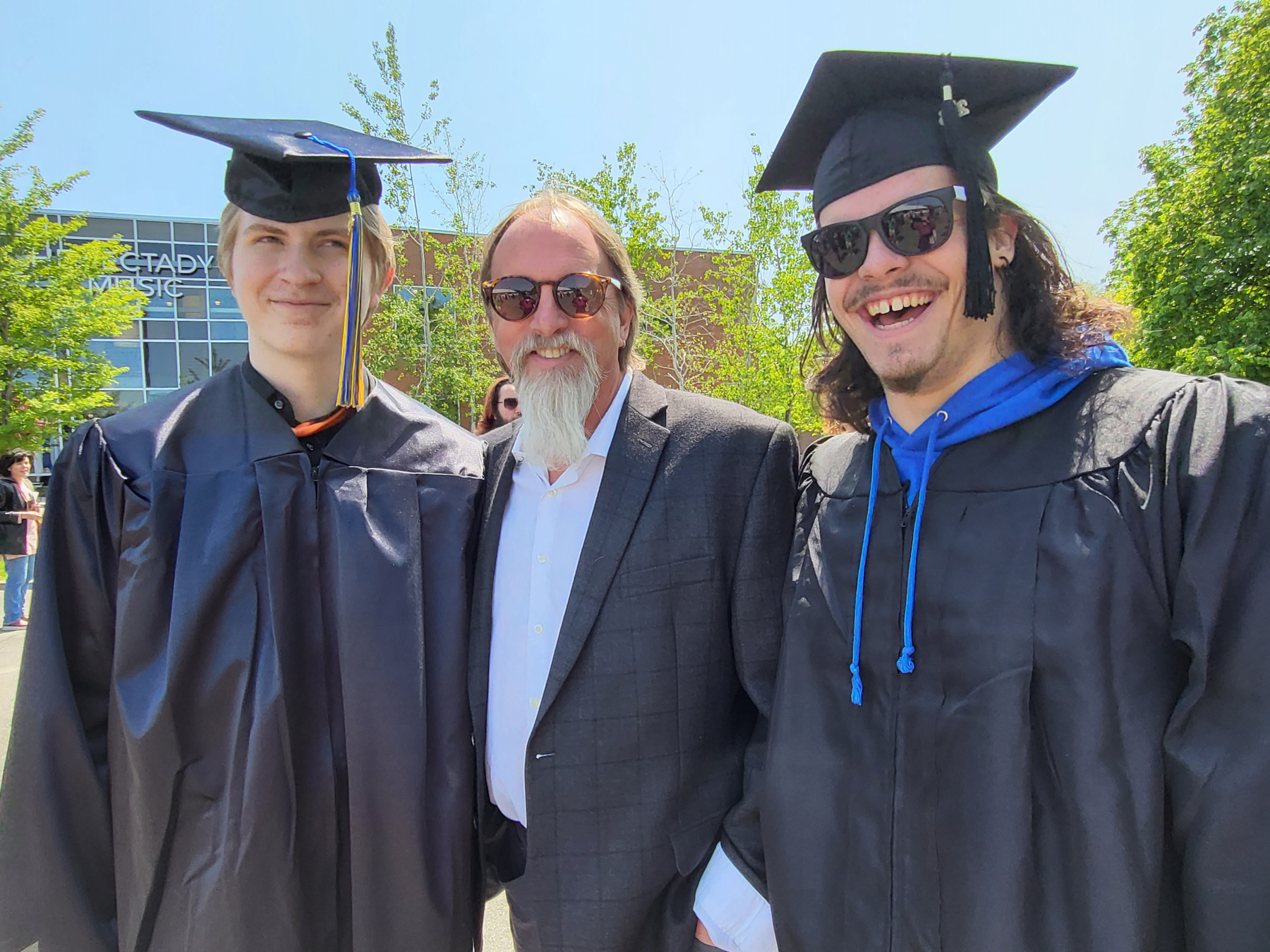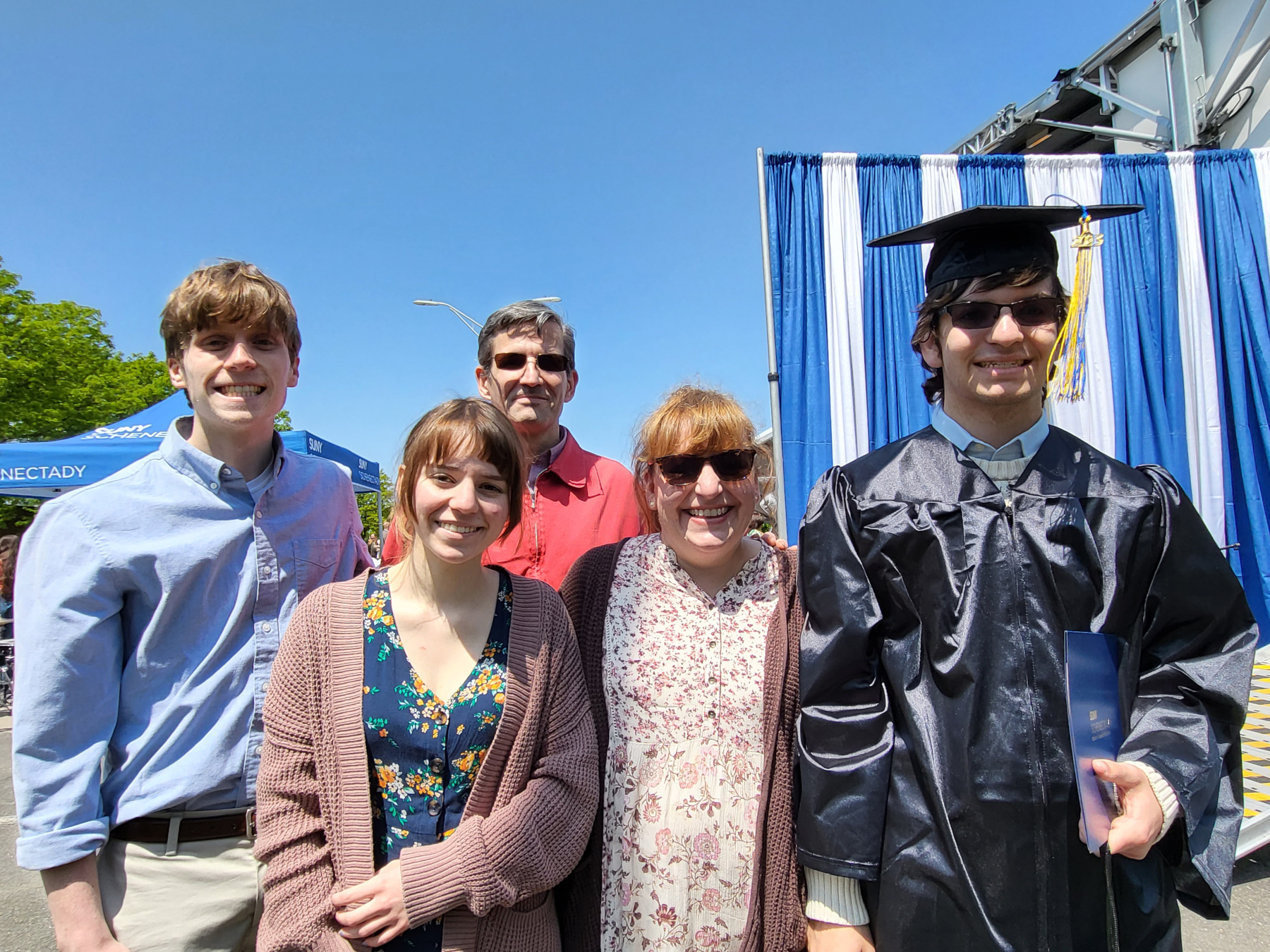 Remarks were also made by: Dr. Moono, Chair Fleming Brown, Gary Hughes, Majority Leader for the Schenectady County Legislature, Schenectady Mayor Gary McCarthy '77, and Assemblyman Angelo Santabarbara.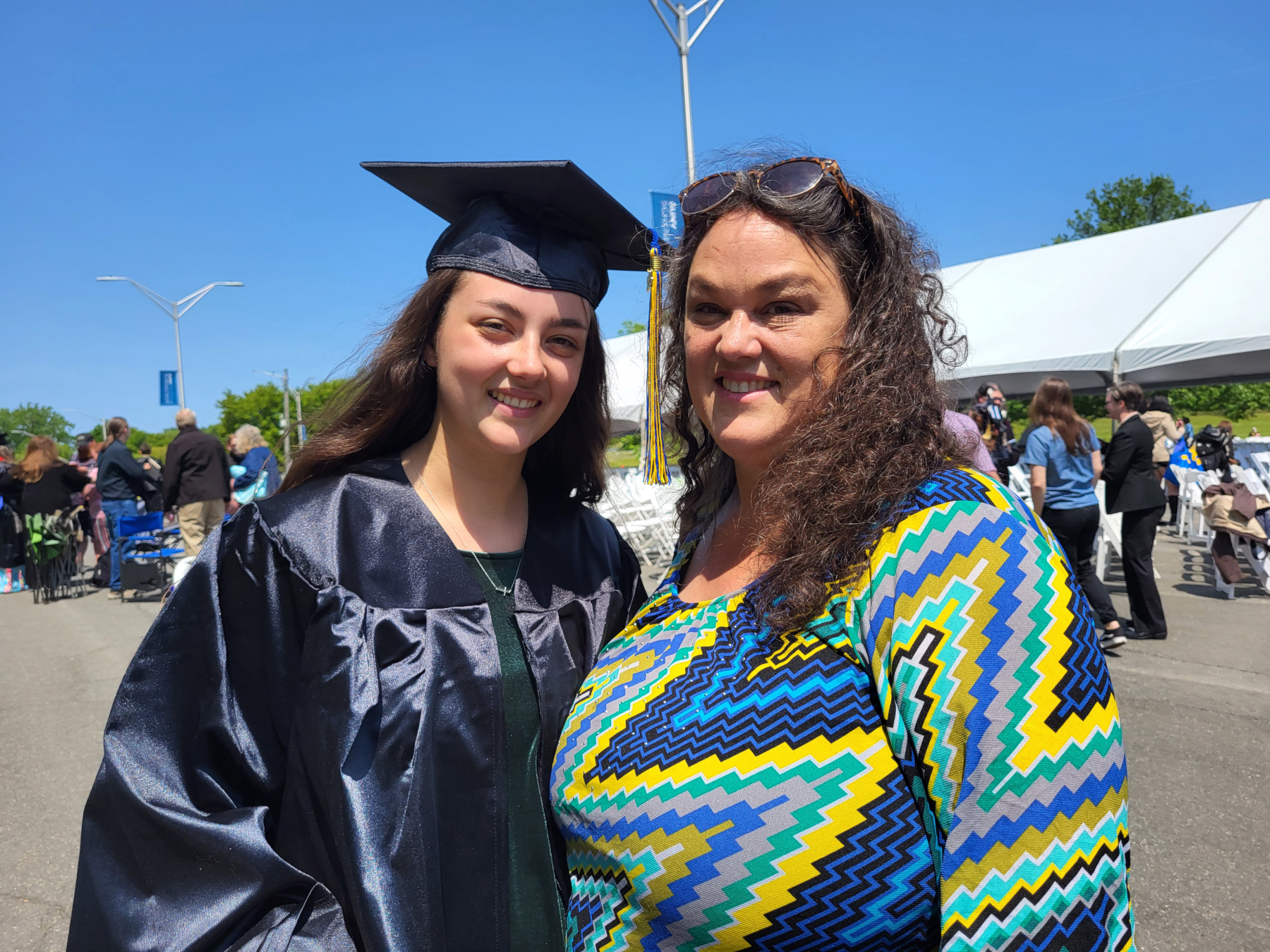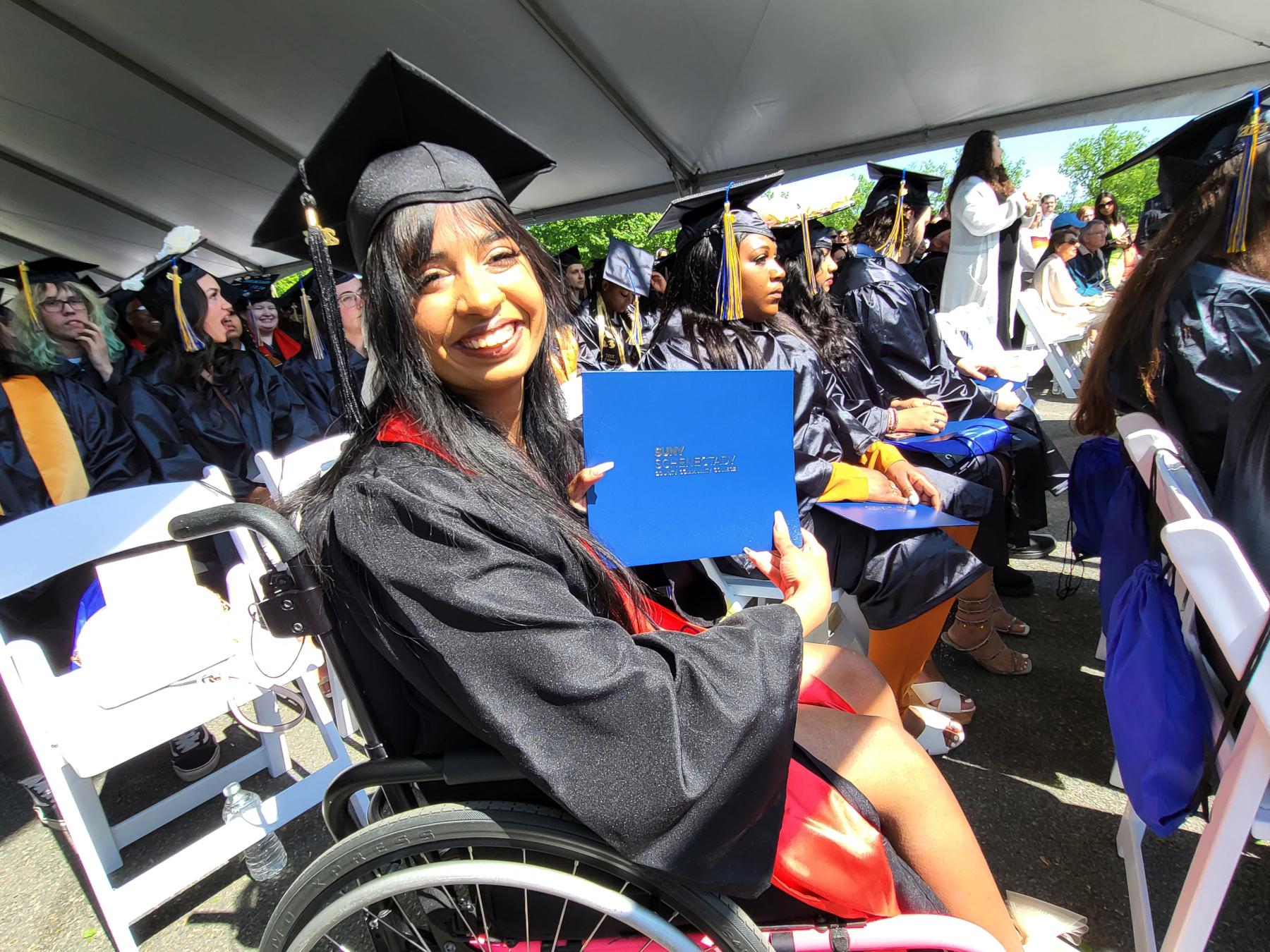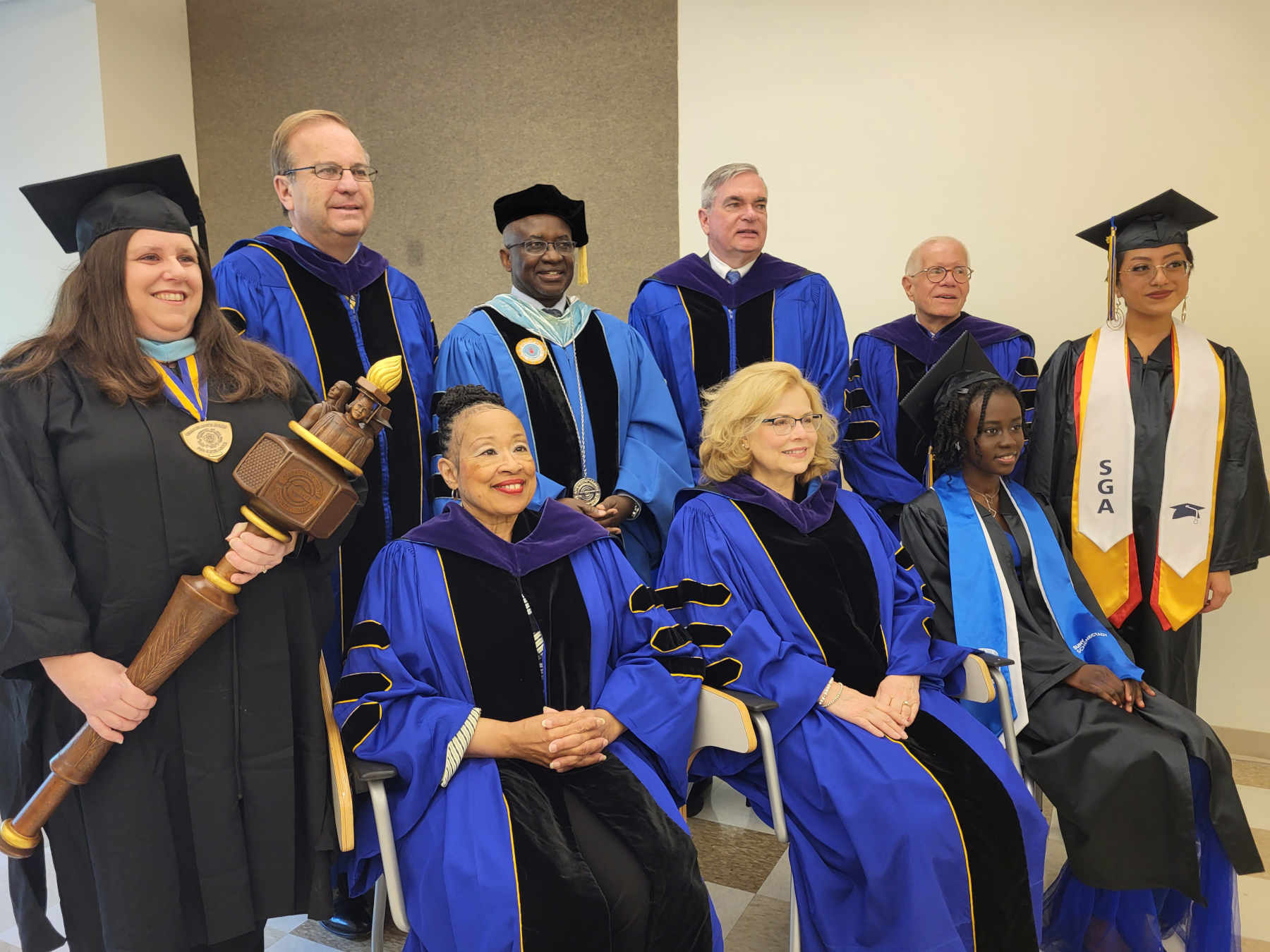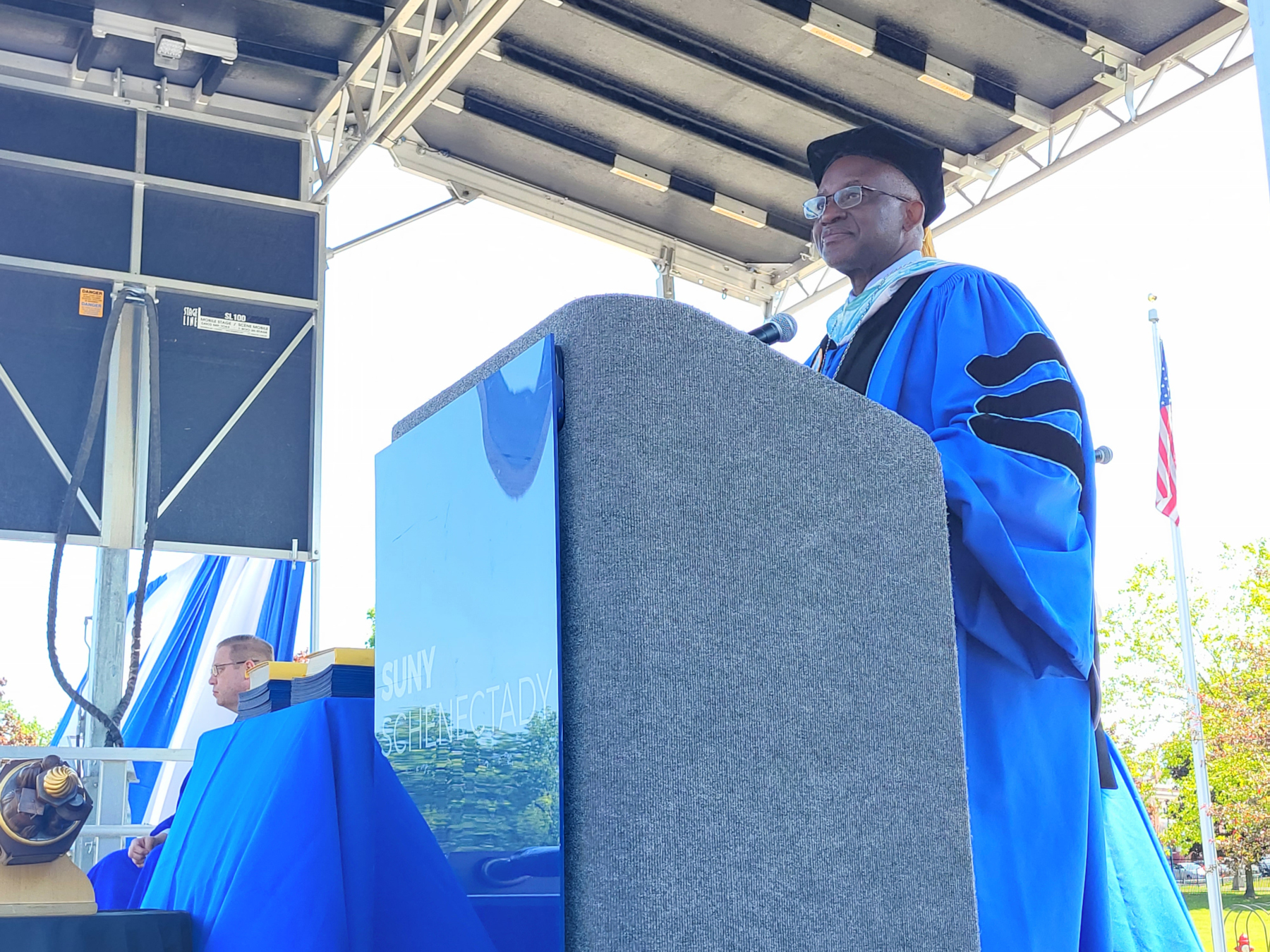 Dr. Moono congratulated the graduates, as well as their family members, friends, and all those who supported them as they attended SUNY Schenectady.
"Graduating from college is truly a milestone in one's life and I am thrilled to congratulate the members of the SUNY Schenectady Class of 2023 on this significant achievement," Dr. Moono said. "I would also like to acknowledge their families and friends who, like myself and the faculty and staff at the College, have been vision supporters for our graduates, cheering them on and encouraging them along the way. Today was a joyous celebration and the culmination of all of the hard work that our graduates have put into their education. They were determined to succeed and they have done just that. I applaud each and every one of them. As they transfer on for their bachelor's degrees or beginning their careers, they carry the SUNY Schenectady tradition of excellence with them."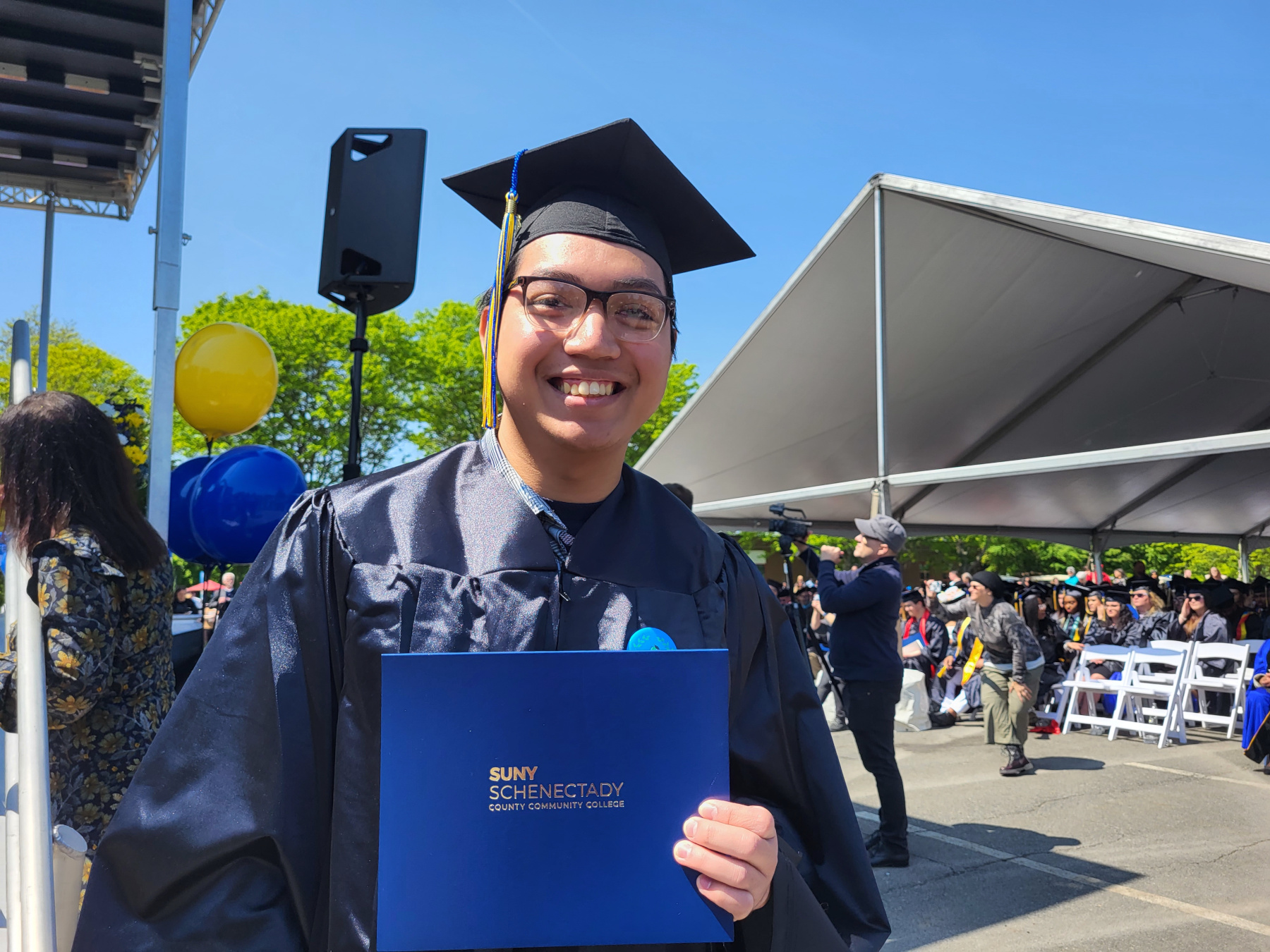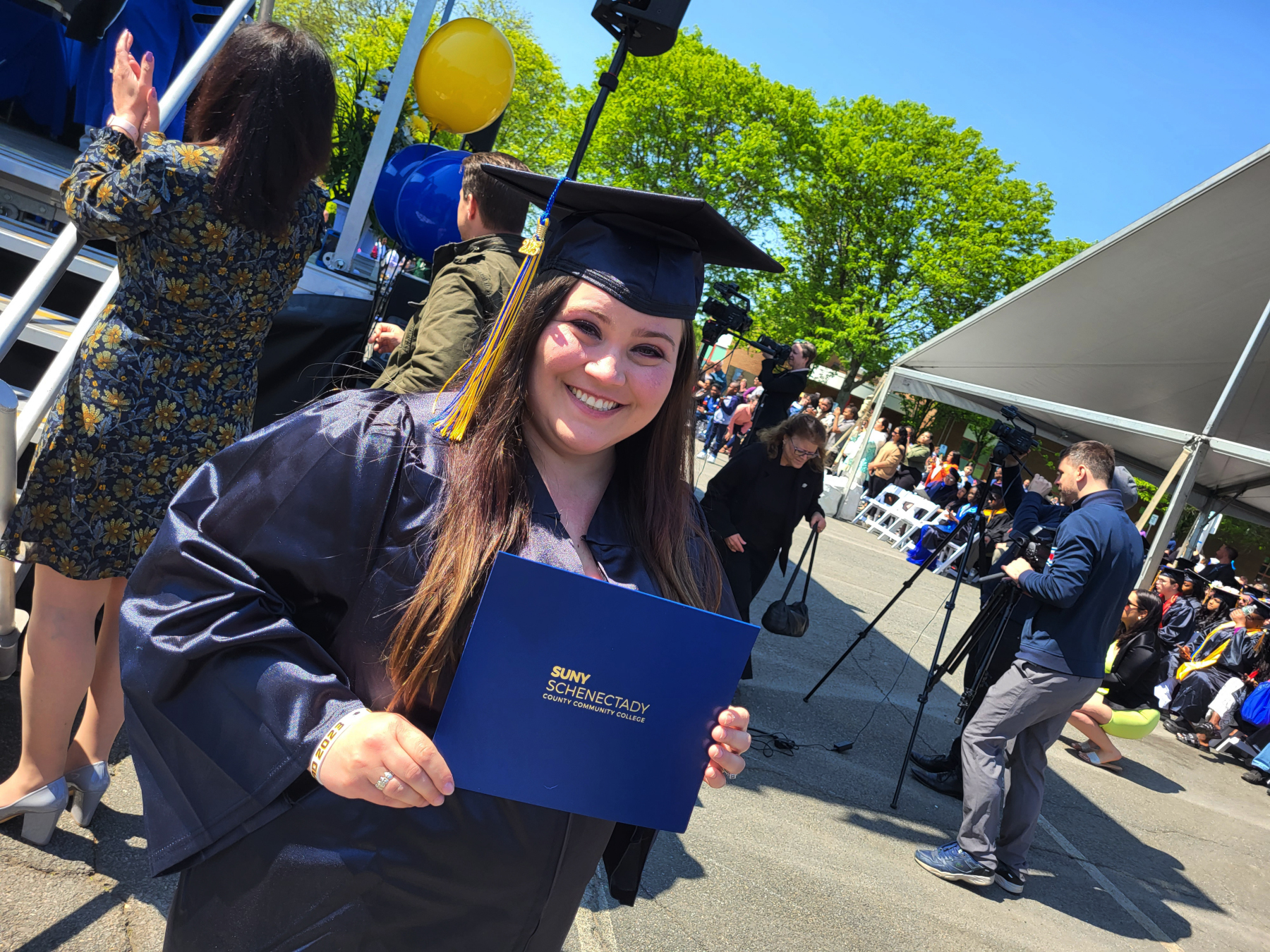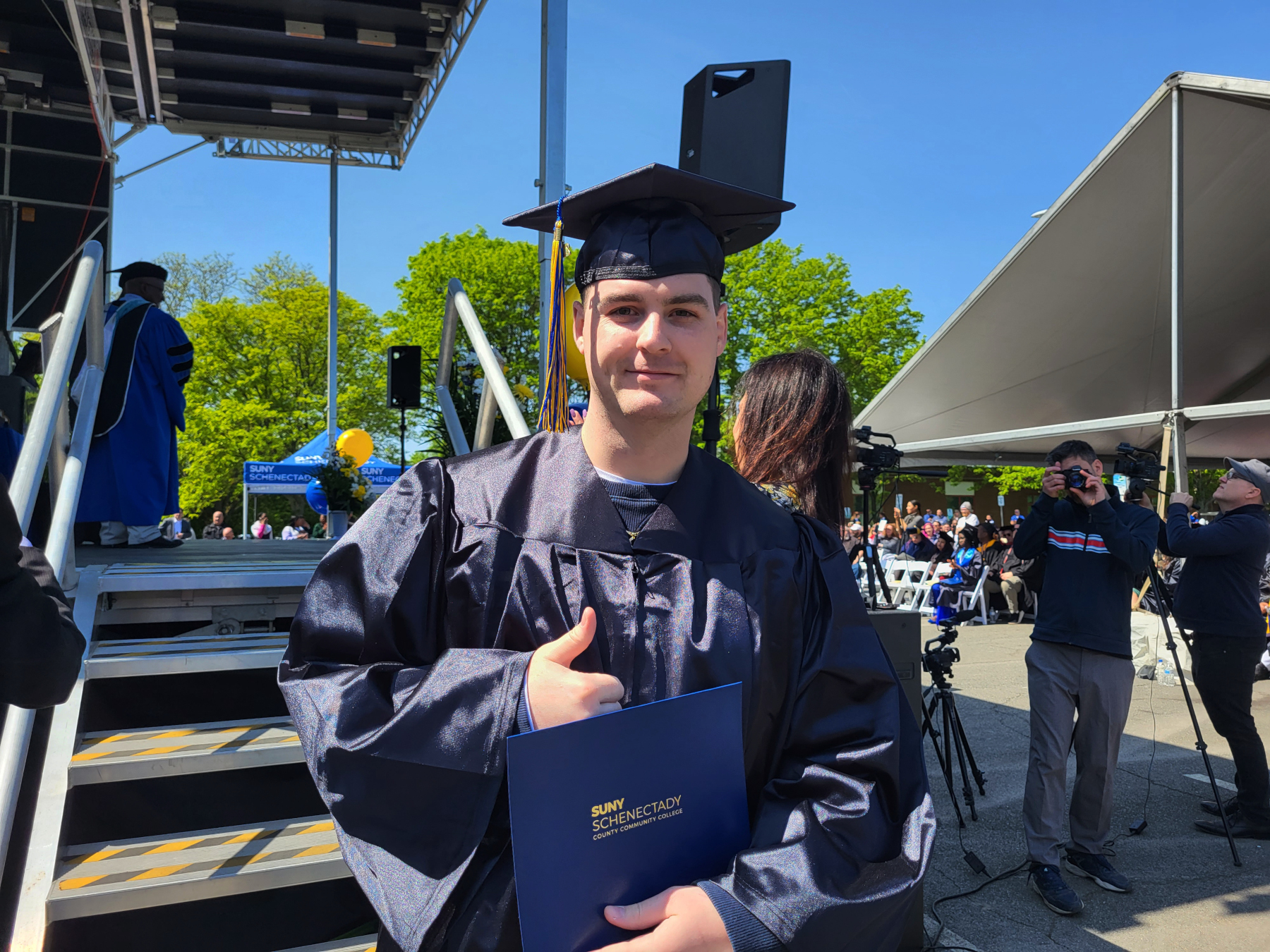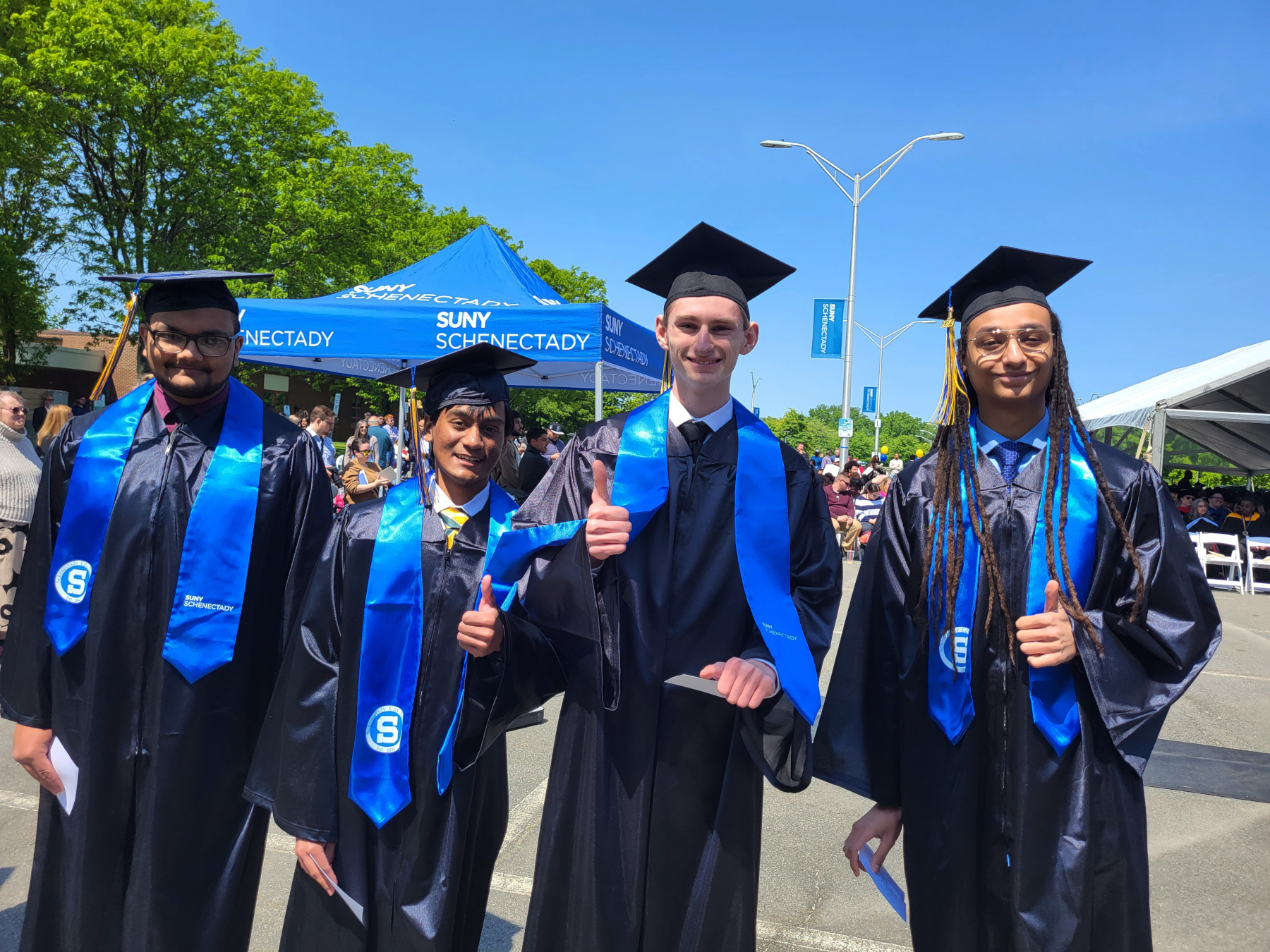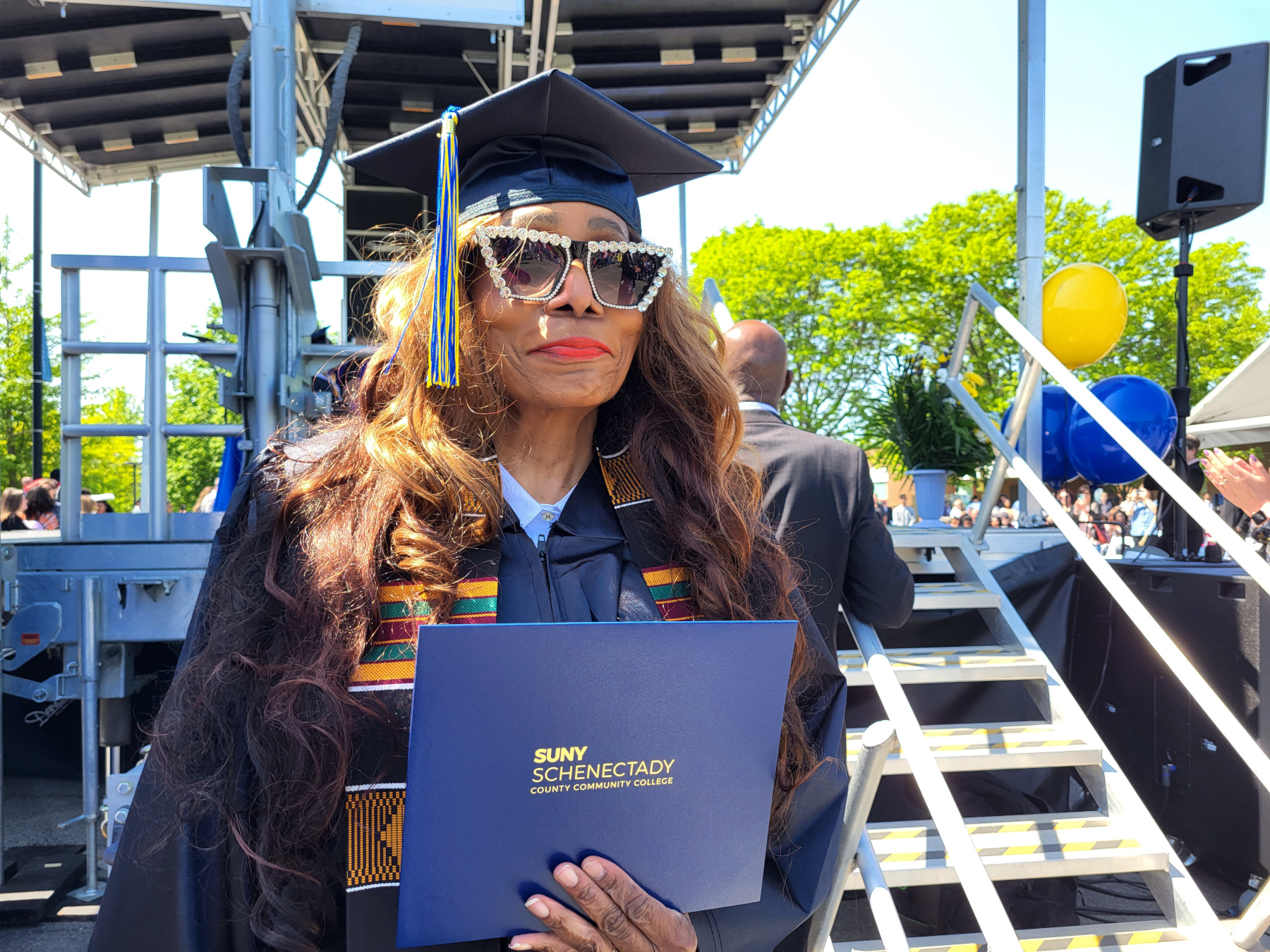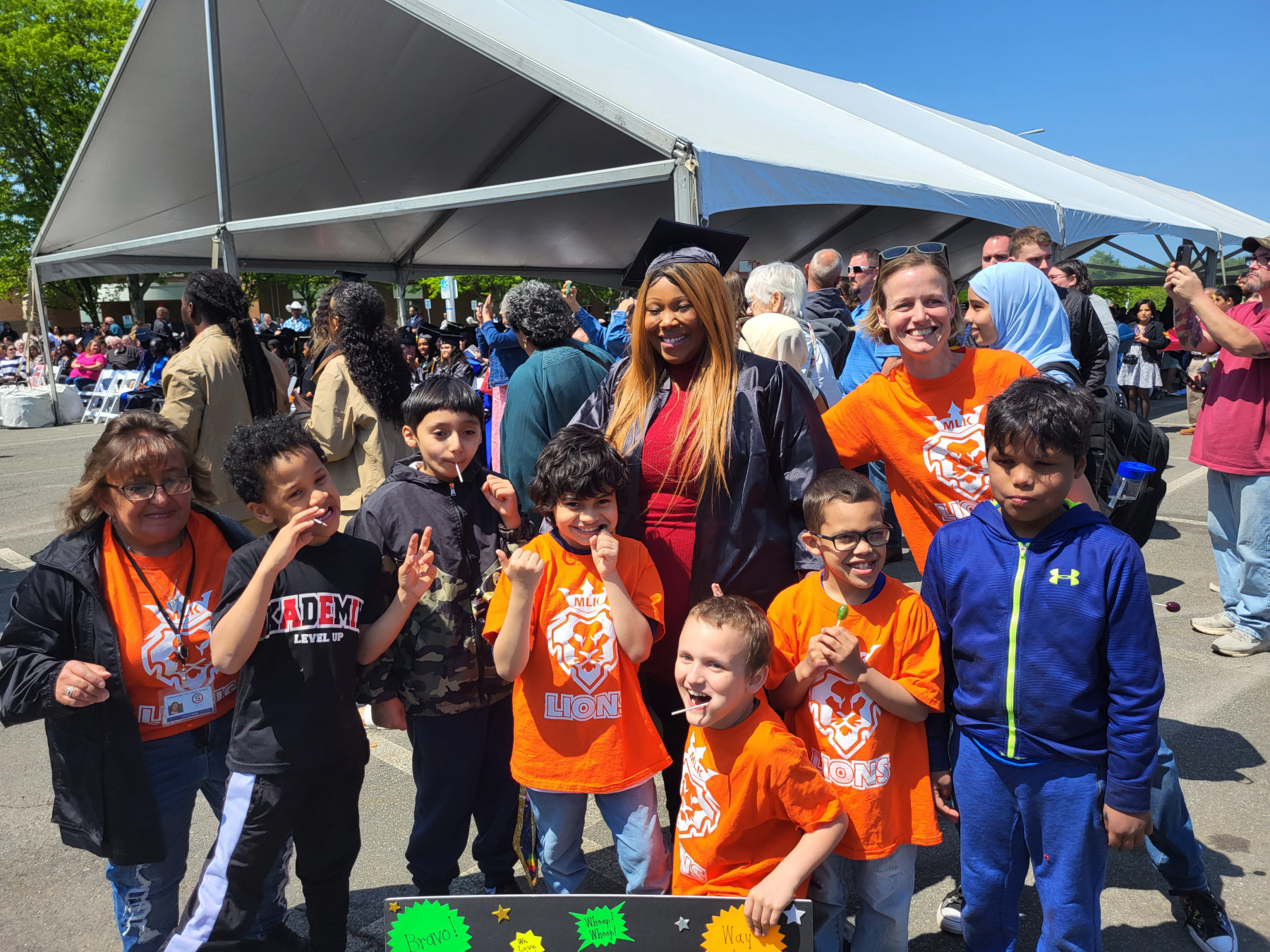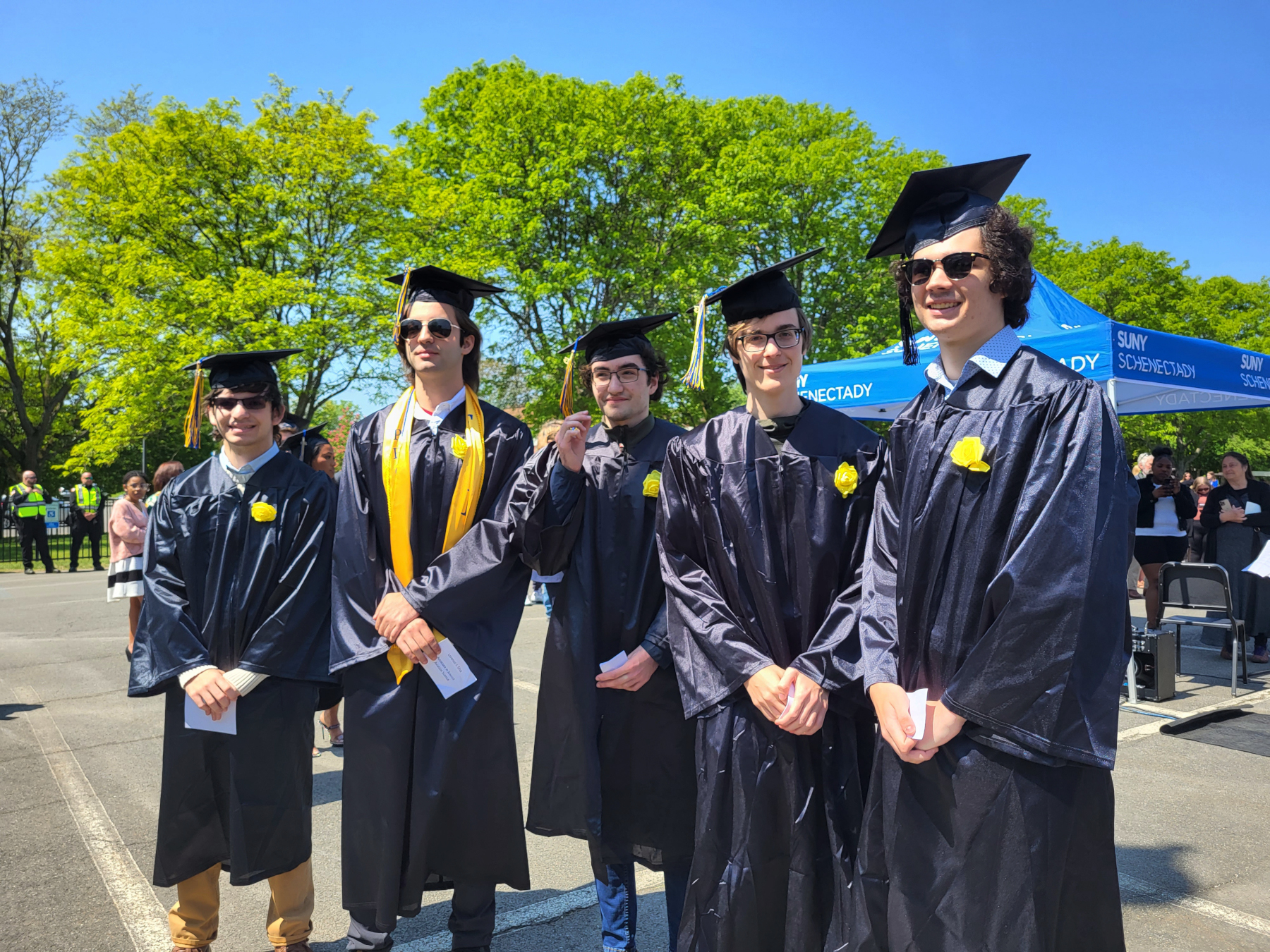 During Commencement, students graduated with degrees, certificates, and microcredentials in academic programs offered through the:
Division of Business, Criminal Justice and Law
Division of Liberal Arts
Division of Math, Science, Technology and Health
School of Hotel, Culinary Arts, and Tourism
School of Music