College Unveils New Welcome Center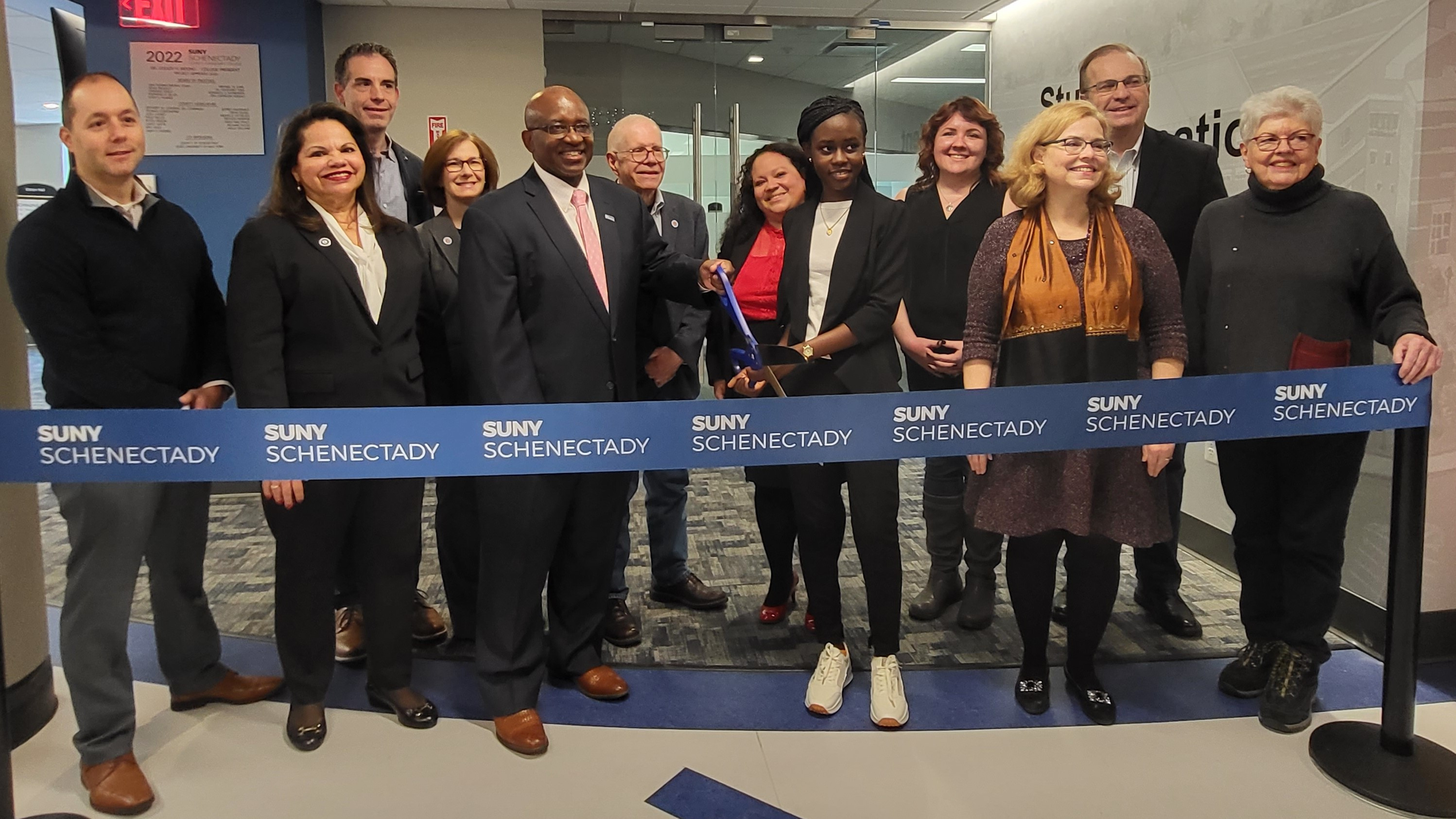 1/24/2023
Officials from SUNY Schenectady, Schenectady County, and SUNY officially unveiled the College's new Welcome Center during a special Ribbon Cutting today, joined by students, faculty, staff, alumni, and College supporters. A redesign to a large portion of the ground floor of Elston Hall, the new Welcome Center houses Admissions, Financial Aid, and the Student Business Office.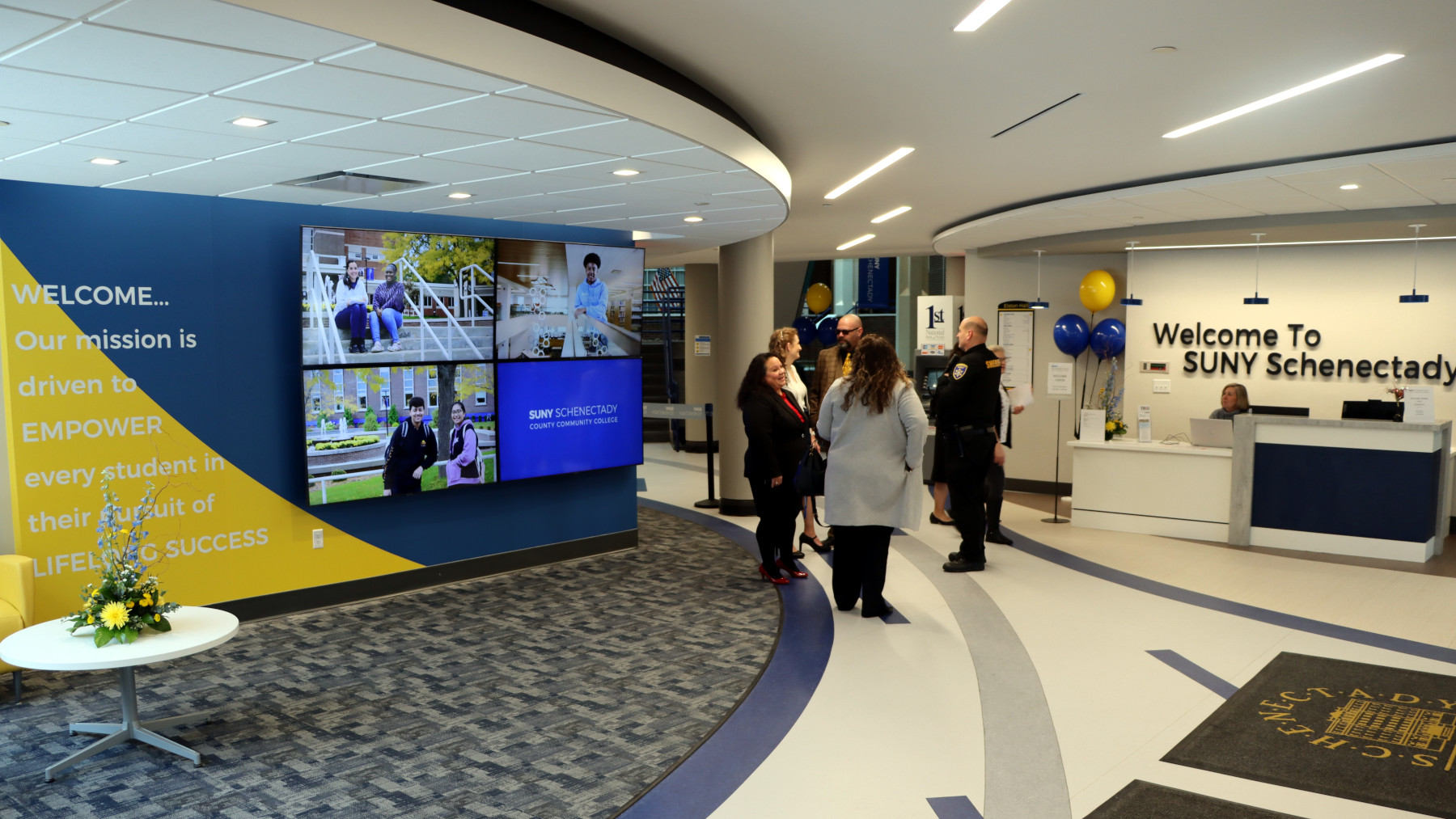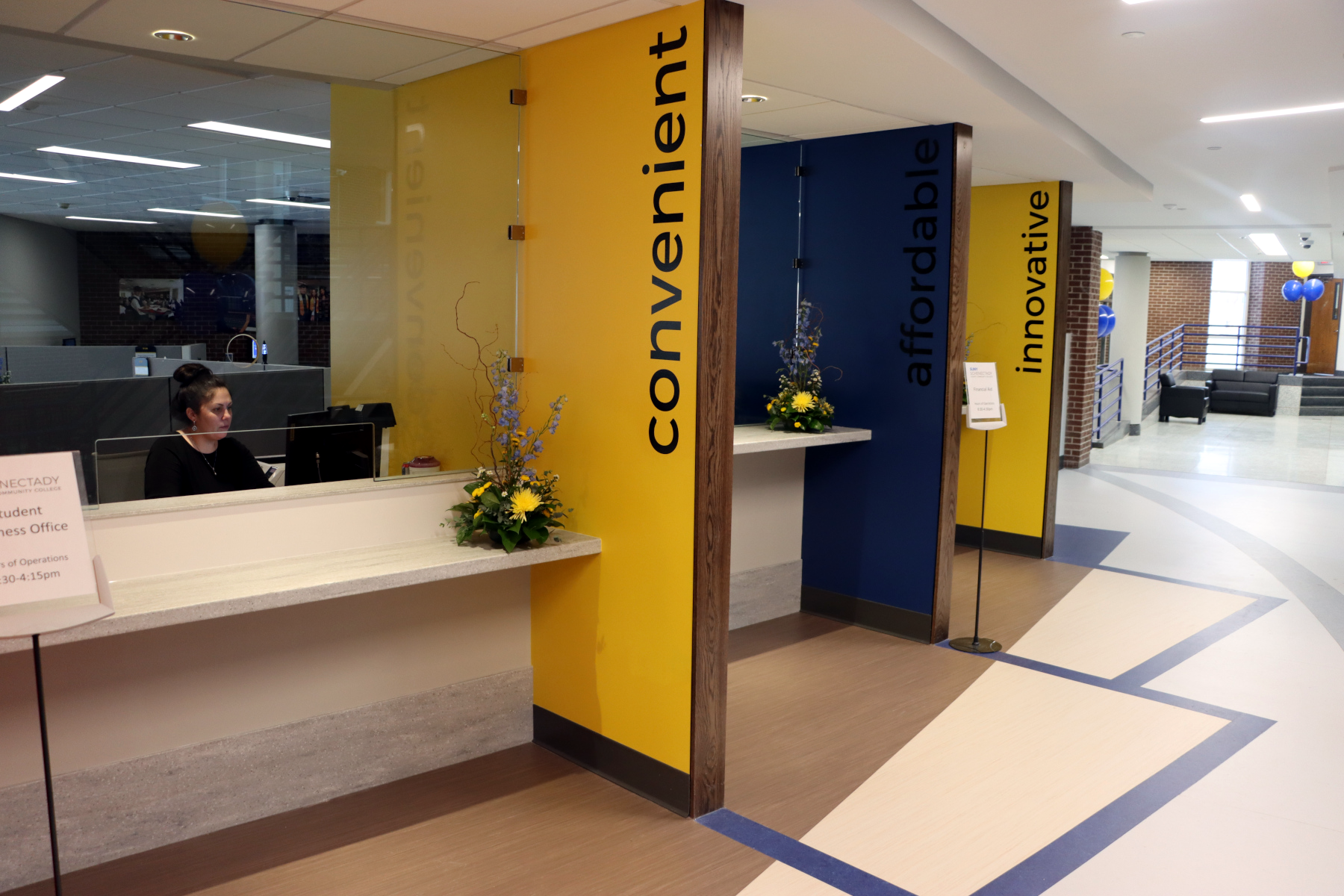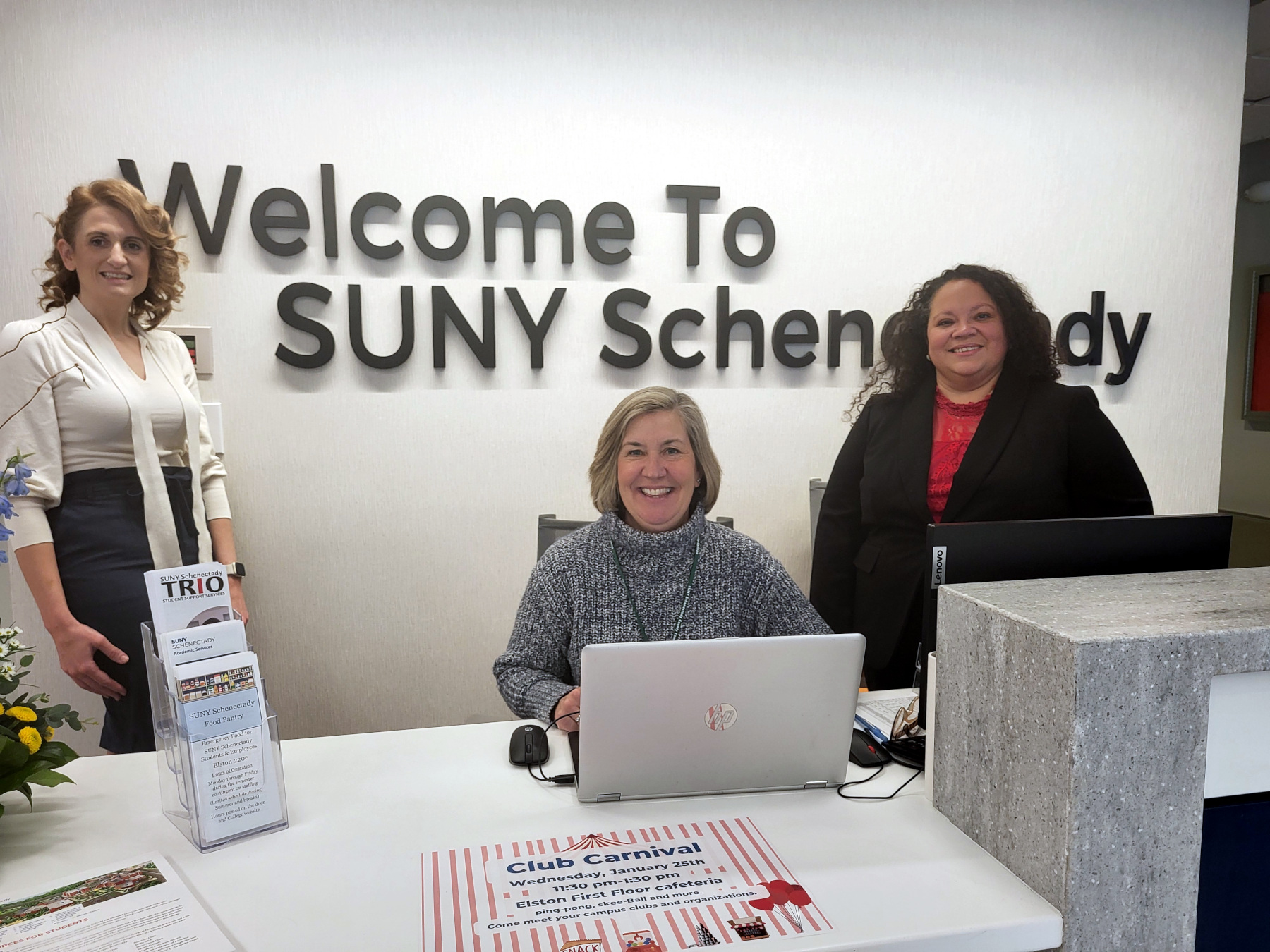 Mary Silvestri, Testing Center Coordinator; Pamela Stiansen, Student Success Coach; and Pamela McCall, Interim Dean of Academic Affairs, at the Welcome Desk in the Elston Hall Lobby.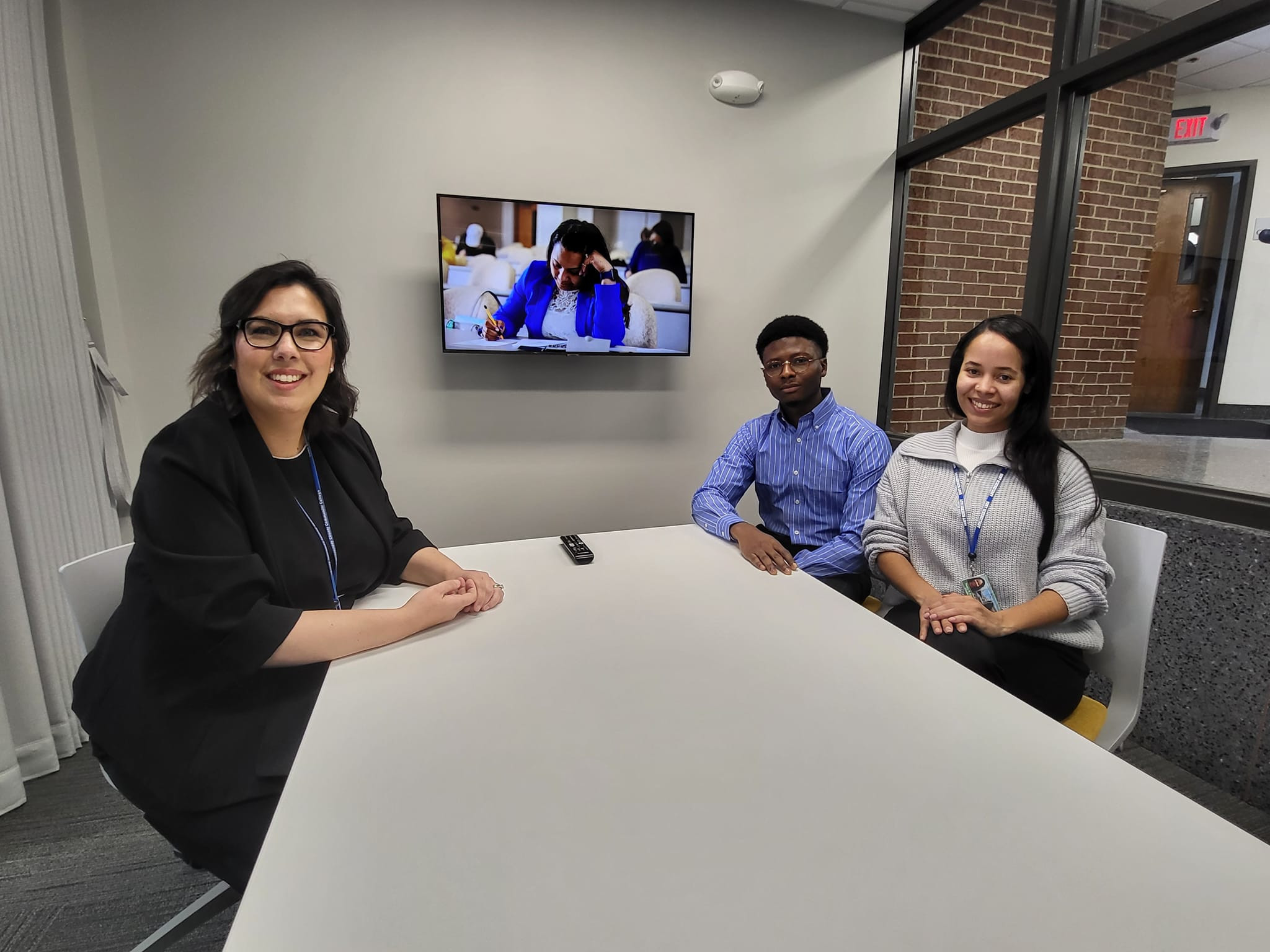 Laura Sprague, Director of Admissions; Abdul Samassa, Assistant Director, Liberty Partnerships Program; and Thairy Echevarria, Admissions Advisor, in the Huddle Room in the Welcome Center.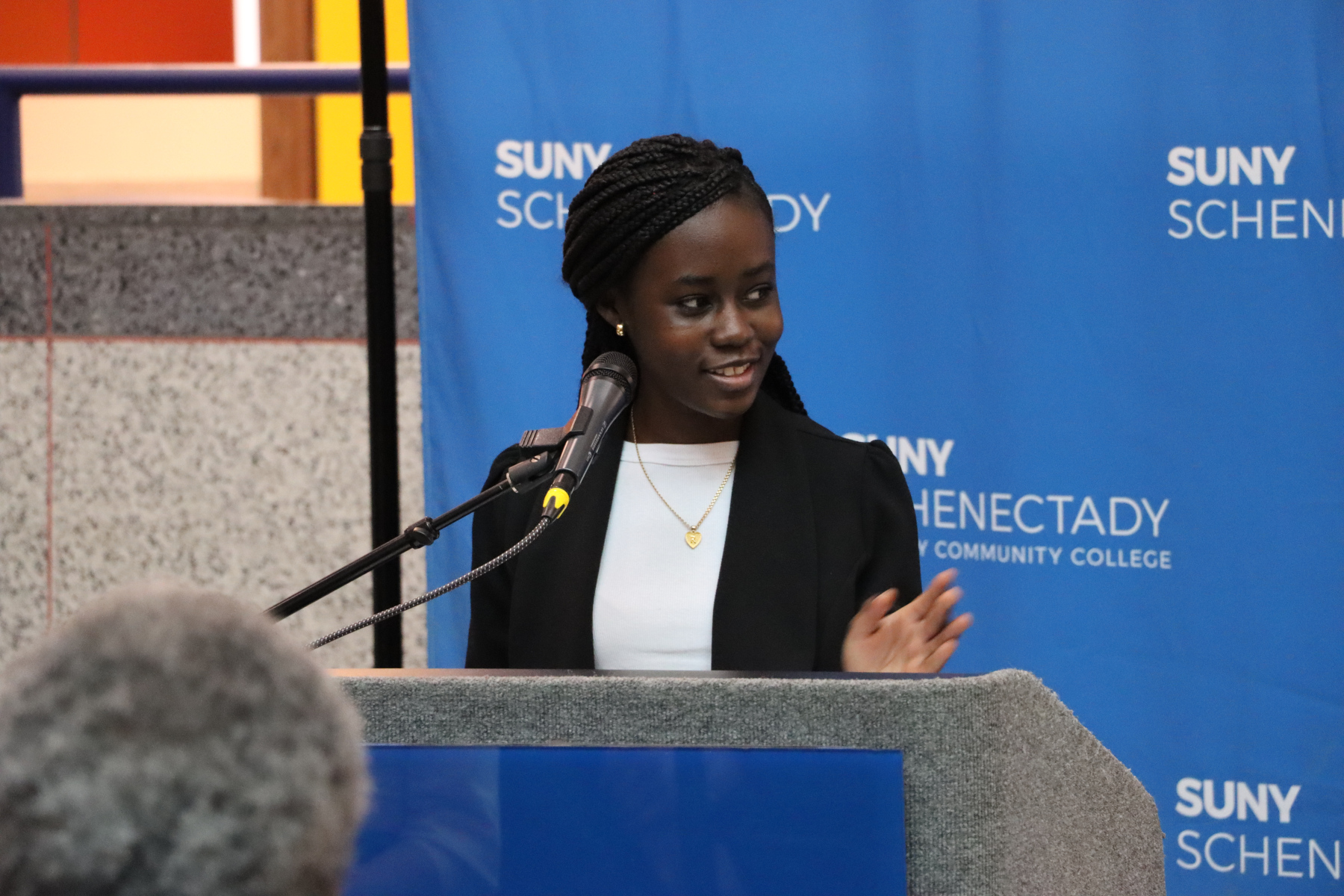 Rondacia McPherson, Student Trustee and Science major, speaks during the Welcome Center Ribbon Cutting.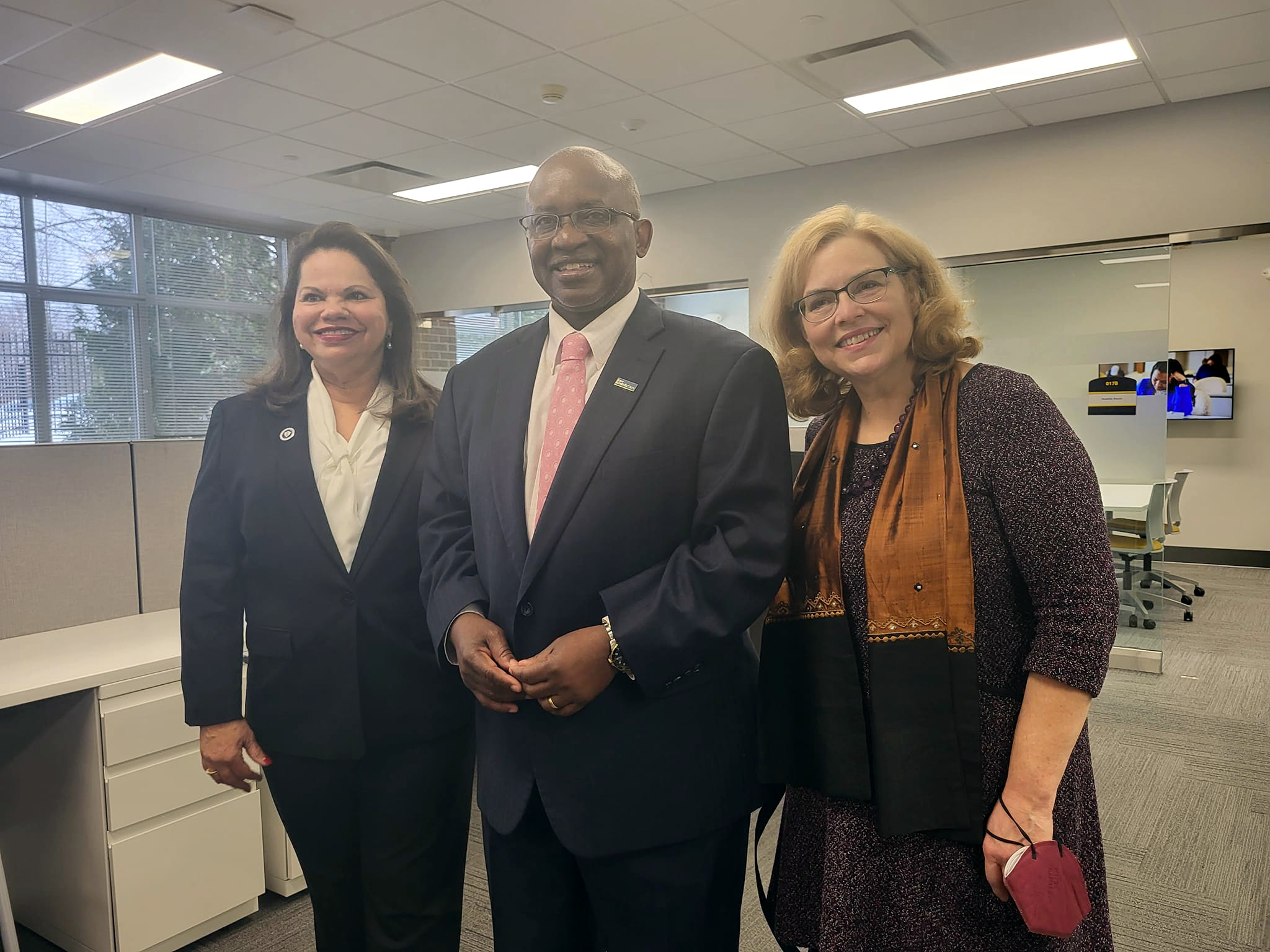 Johanna Duncan-Poitier, Senior Vice Chancellor for Community Colleges and the Education Pipeline, SUNY; Dr. Steady Moono, President, SUNY Schenectady; and Ann Fleming Brown, Chair of the Board of Trustees, SUNY Schenectady.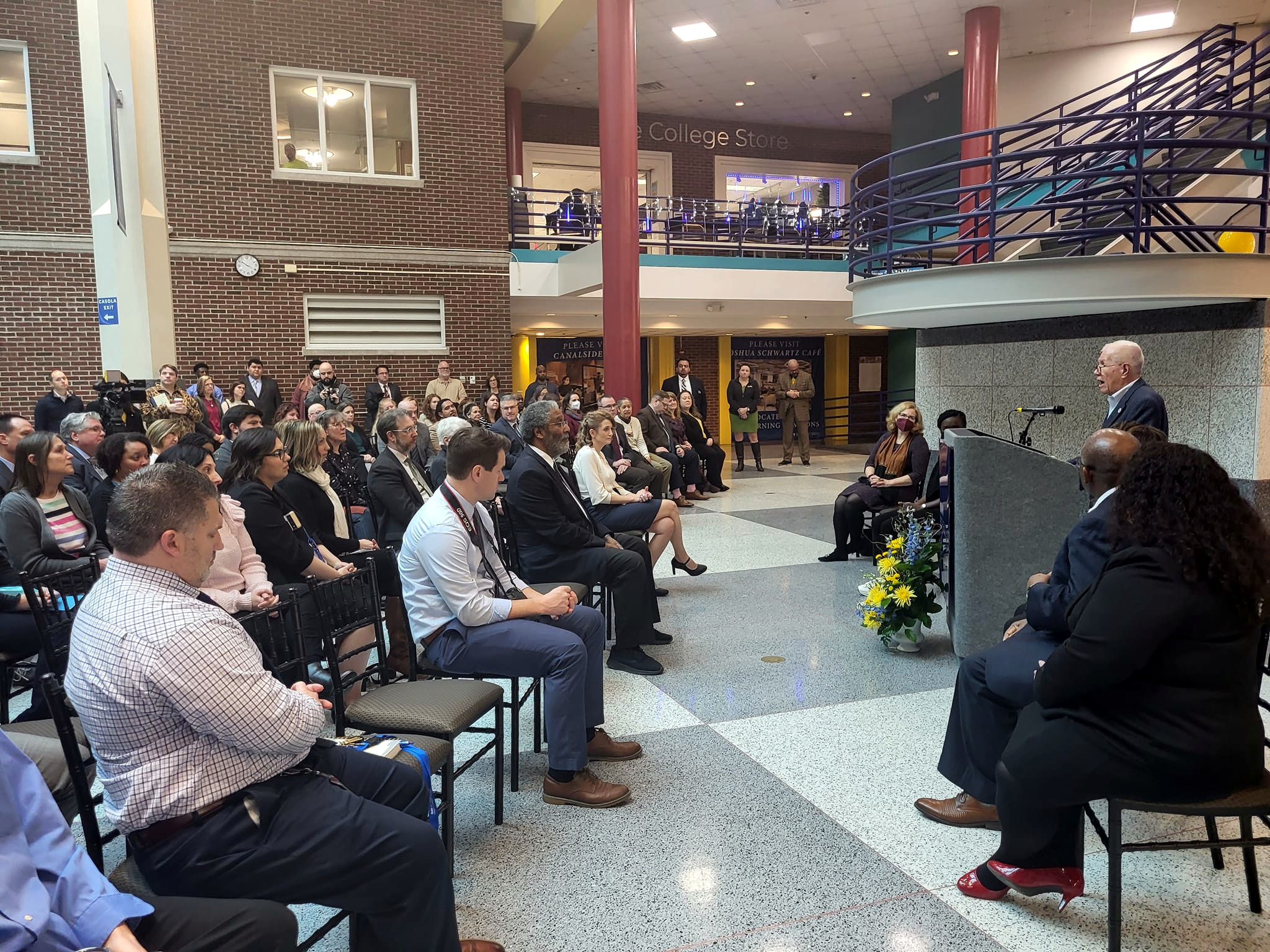 Gary Hughes, Majority Leader for the Schenectady County Legislature and College Trustee, addresses the audience during the Welcome Center Ribbon Cutting.
Work began on the Welcome Center in Spring 2020, with C2 Design Group. The Welcome Center was completed earlier this month. Funding for the $537,218 project was provided by Schenectady County (50%) and New York state (50%).
"Our Admissions, Financial Aid, Athletics, and Student Business Offices have always provided exemplary service to prospective students, their families, and current students, Now, these services are all housed in the Welcome Center in Elston Hall, making it more convenient for students to find out more about our academic programs, how to enroll, secure financial aid, and take care of their financial obligations. We have added a Welcome Desk as well, with staff members greeting students and visitors to campus. We are grateful to Schenectady County and New York State for their support of this important project, which is a key component of the College's 10-year Facilities Master Plan."