College to Celebrate the Class of 2021!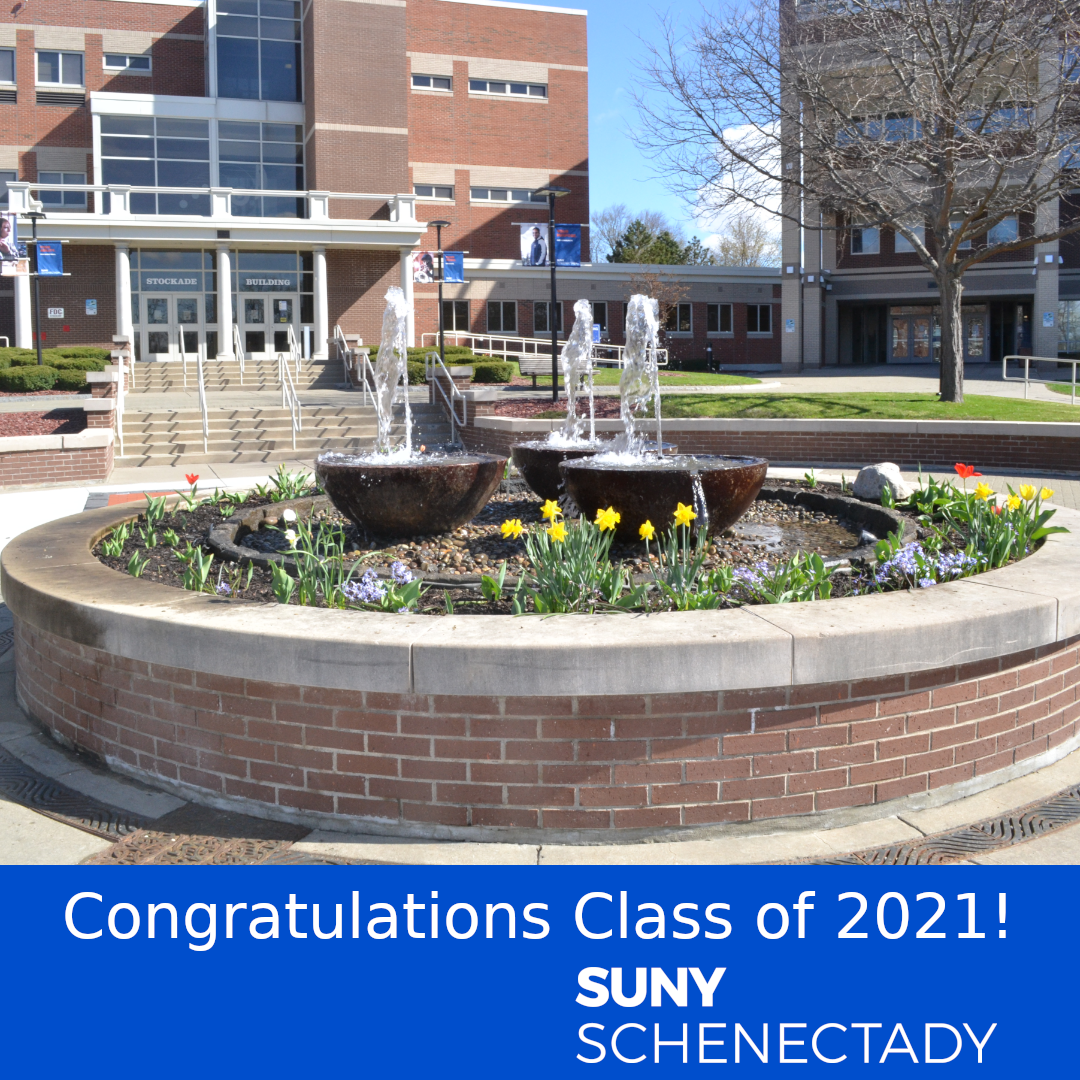 5/09/2021
Congratulations to the members of the Class of 2021!
We applaud you! You haven't let ANYTHING stand in the way of your dreams!
We are so excited to welcome you back to campus on Thursday, May 20, 2021, at 2 p.m. for the College's 51st Commencement! We will be holding a drive-through ceremony again this year.
Student Government Association is getting ready to surprise you on Commencement Day!
Be sure to tell your other family members and friends to tune in! The ceremony will be live streamed via Open Stage Media on:
YouTube
FB Live
Learn more about how the ceremony will take place, important reminders for graduates and their families, and information on Graduation Information Sessions.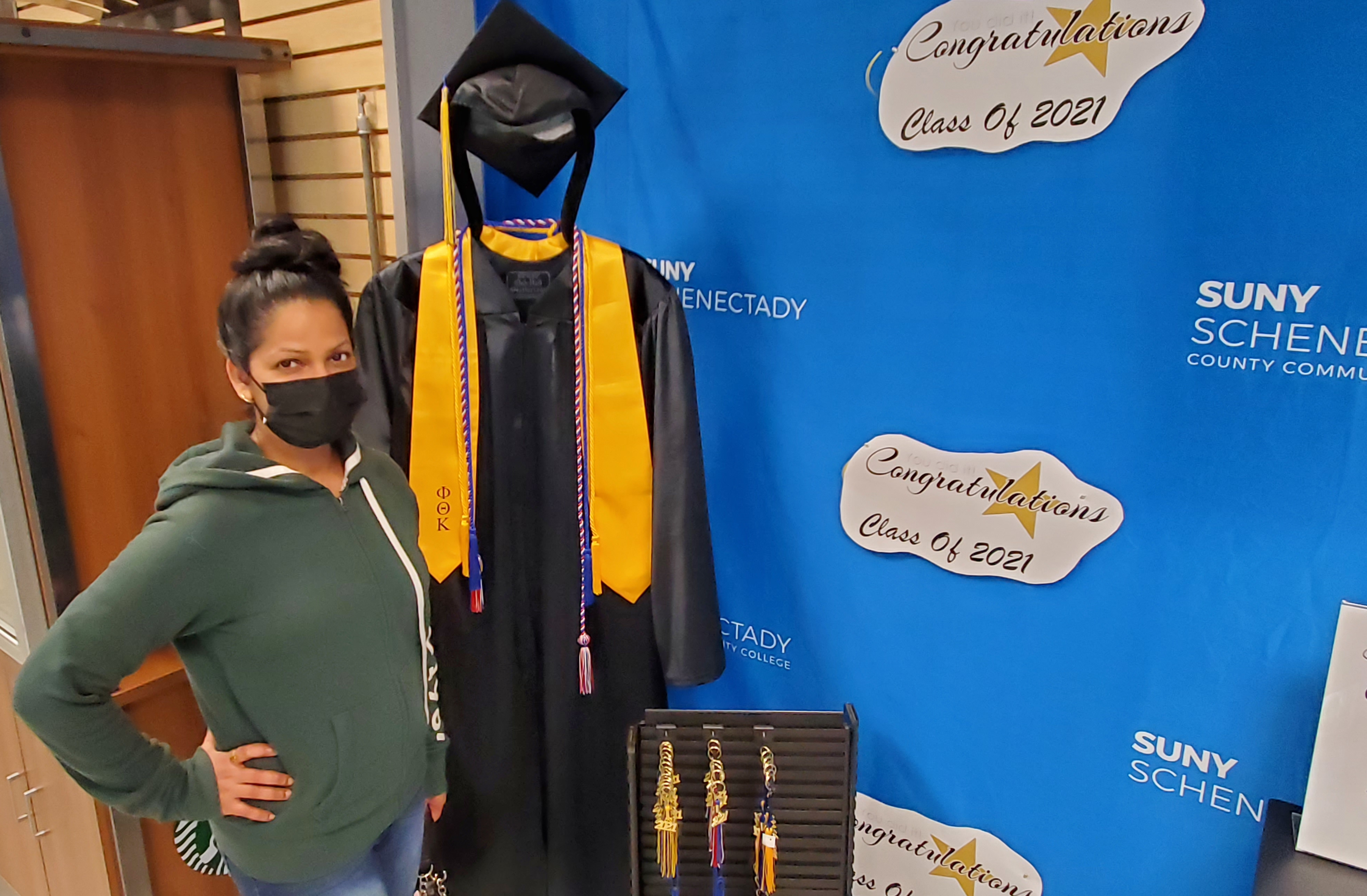 Devika Sharma, Business Administration major, orders her cap and gown in the College Store.
Caps and Gowns
Order your cap and gown from the College Store, in-store, Monday - Thursday, 8 a.m. - 4 p.m., and Friday, 8 a.m. - 2 p.m. Orders will be accepted through Monday, May 17. Orders placed after May 10 will be subject to availability. Sorry, NO orders will be accepted after Monday, May 17.
*The cost of your cap and gown, as well as any late fee associated with ordering, will be paid this year by the Student Government Association.
The Class of 2021 At A Glance
Total number of students: 498
Average cumulative GPA: 3.25
Average Age: 27
The youngest graduate is…17
The oldest graduate is…62
Members of the Class of 2021 are from these counties in New York State: Schenectady, Albany, Saratoga, Montgomery, Rensselaer, Schoharie, Fulton, Ulster, Columbia, Orange, Greene, Herkimer, Oneida, Nassau, Manhattan (NY), Otsego, Brooklyn (Kings).
International students: 2 - from Brazil and Nigeria
Congratulations to the Class of 2021!
We are so proud of you!
See you on Thursday, May 20, at 2 p.m., on campus!