College Partners with Other Colleges & Schenectady School District To Provide Students With Seamless Path to Becoming Teachers in Schenectady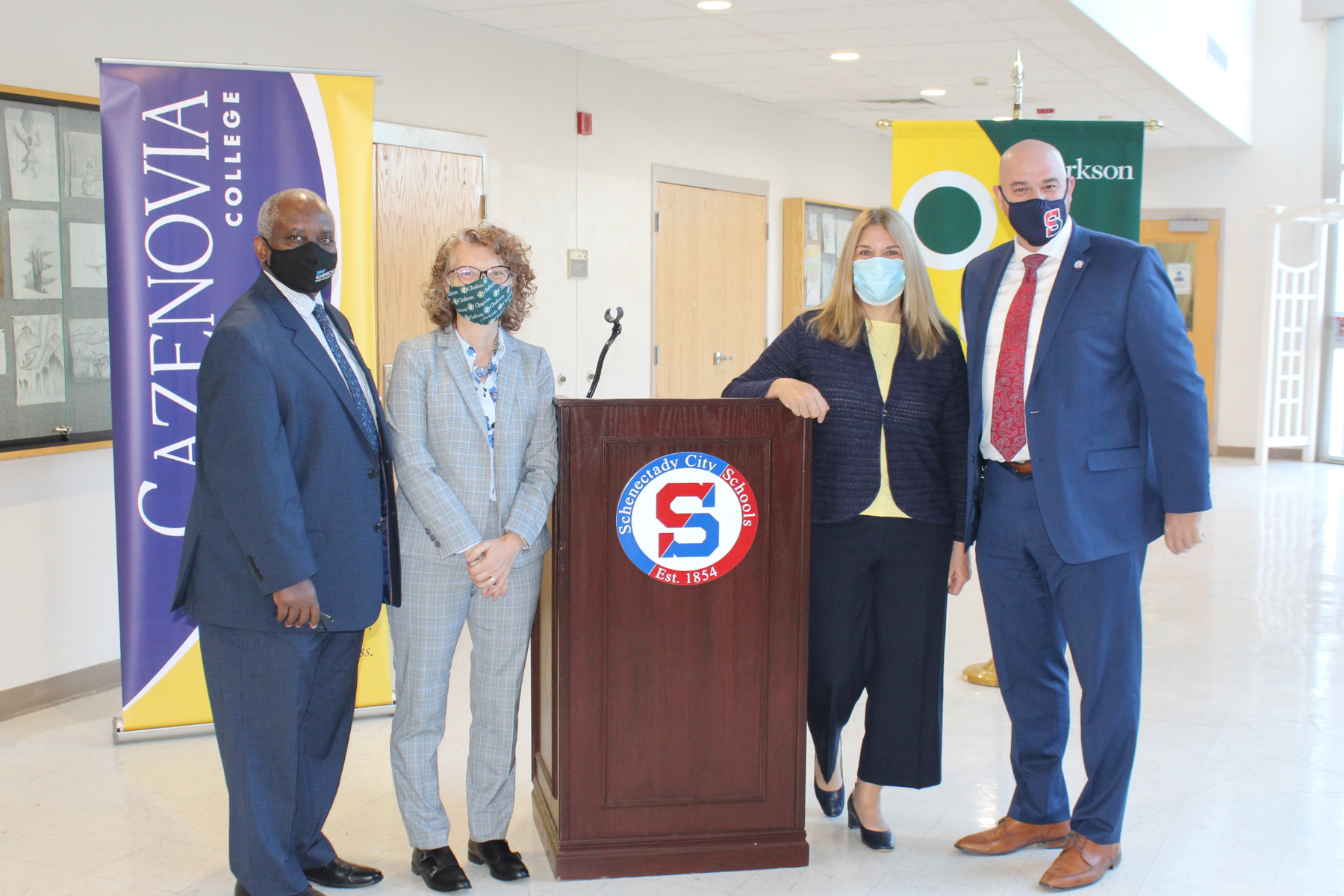 11/24/2021
Leaders from the Schenectady City School District, SUNY Schenectady, Cazenovia College, and Clarkson University officially announced a partnership and "Grow Your Own" pathway program for students in Schenectady schools who want to become teachers. The program provides seamless educational access and opportunity for underserved and historically underrepresented students to follow a college path toward three degrees, beginning in high school, teaching certification, and employment as a teacher in Schenectady. It also provides financial assistance, resources, mentoring, support, and more.
There are four steps on the pathway. Schenectady High School students begin the path by taking courses at SUNY Schenectady while concurrently completing high school course work, giving them an opportunity to earn credits and an associate degree ahead of schedule. Enrolling in the Smart Transfer Early College High School Program (ST-ECHS) in ninth grade would lead to taking college courses in 11th grade and achieving an associate degree while in high school. An alternative pathway is available for students to enroll in the Teacher Education Transfer program at SUNY Schenectady after graduation.
Once a student completes their associate degree at SUNY Schenectady, they will transition to Cazenovia College to earn a bachelor's degree and dual initial certification in Childhood Education and Teaching Students with Disabilities. Qualified students who successfully complete their B.A. at Cazenovia College would be offered automatic admission to the Master of Arts in Teaching (MAT) Teaching Program at Clarkson University where they can earn a master's degree and an additional New York State teaching certification.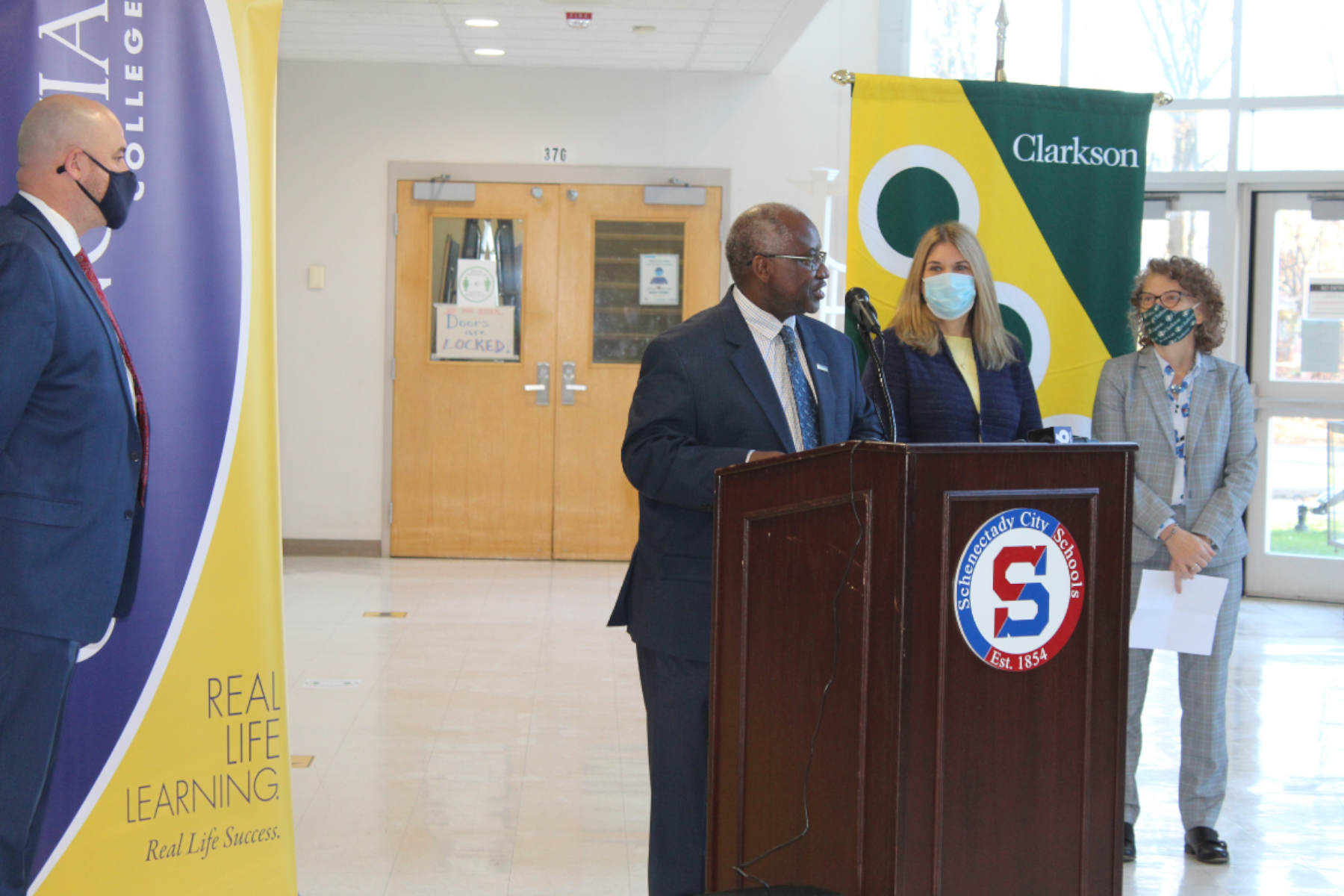 "It is wonderful to play a role in this new partnership, as SUNY Schenectady joins the Schenectady City School District, Cazenovia College, and Clarkson University to provide avenues for future teachers to earn their degrees right here at home and then stay in the area to educate students in Schenectady," said Dr. Steady Moono, President of SUNY Schenectady. "This is an affordable and accessible way for students to fulfill their dreams of joining the teaching profession that will benefit Schenectady's schools and students for years to come."