College Hosts Inaugural Men of Color Summit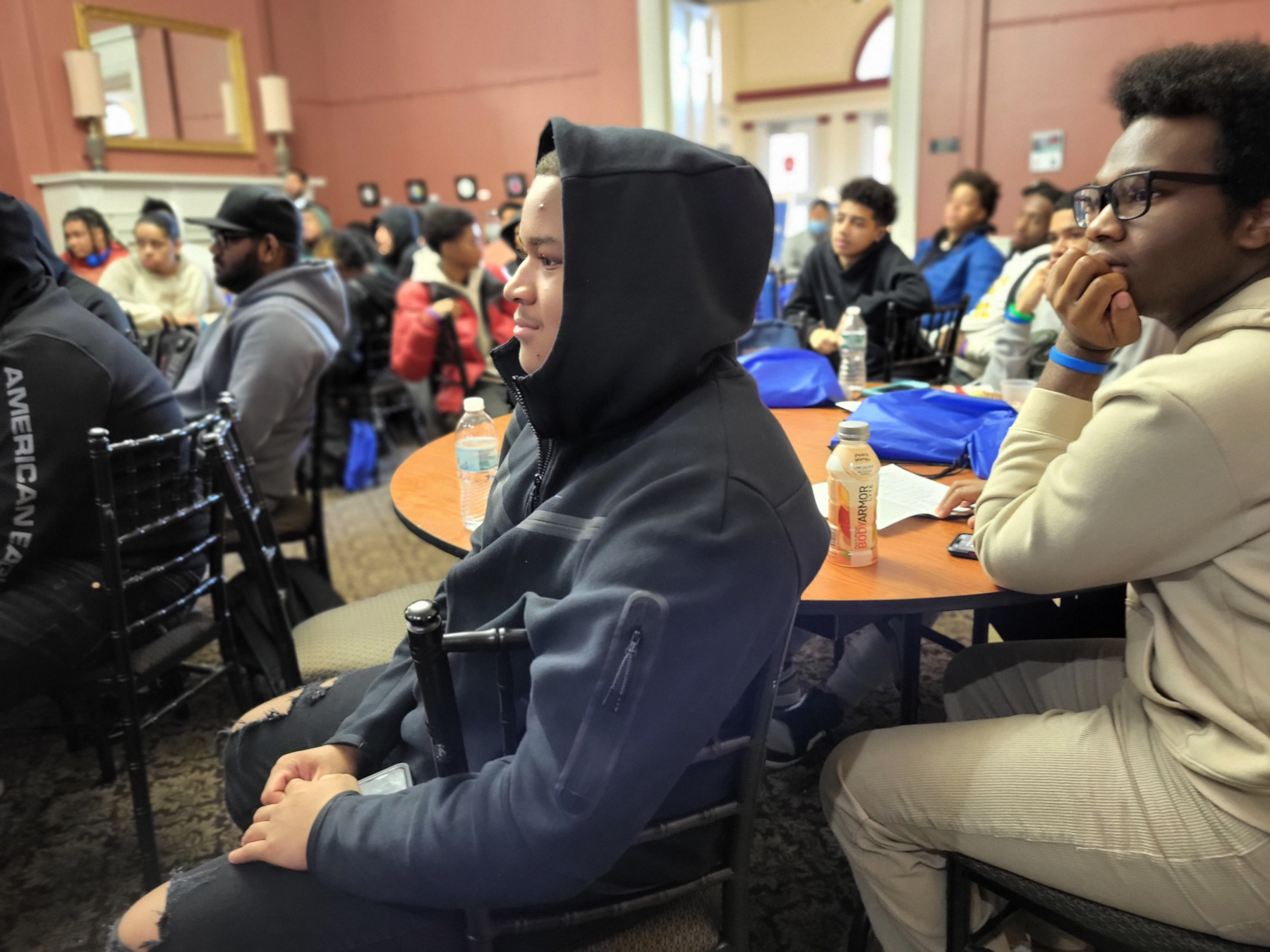 5/04/2023
On May 3, 2023, SUNY Schenectady welcomed 11th- and 12th-grade young men of color from Schenectady High School for the inaugural Men of Color Summit, a daylong event with a series of discussions that highlighted the educational pathways and student supports offered at SUNY Schenectady. The 45 students are all participants in the Schenectady City School District's My Brother's Keeper (MBK), Liberty Partnerships Program (LPP), and Early College in the High School (ECHS) program.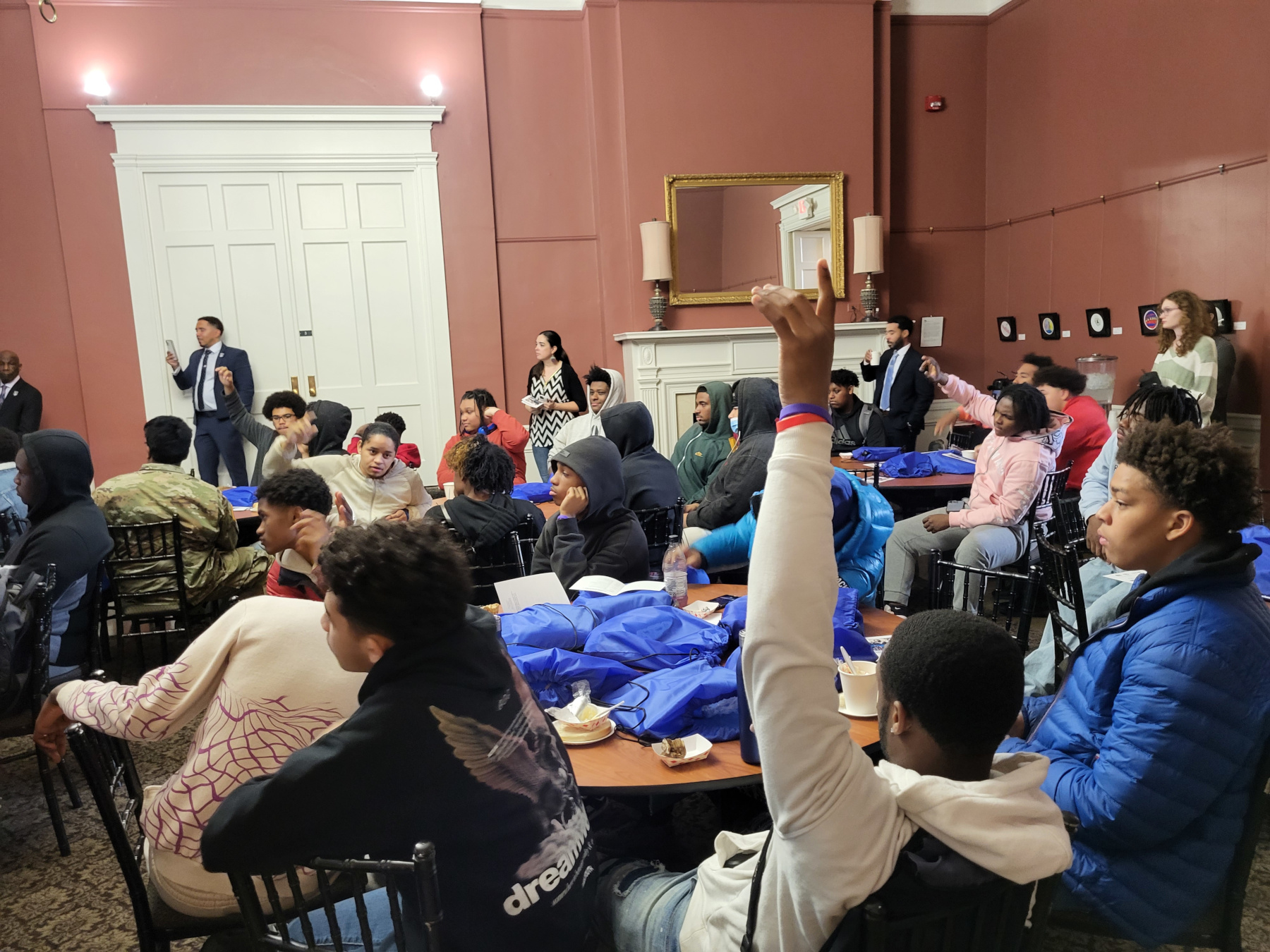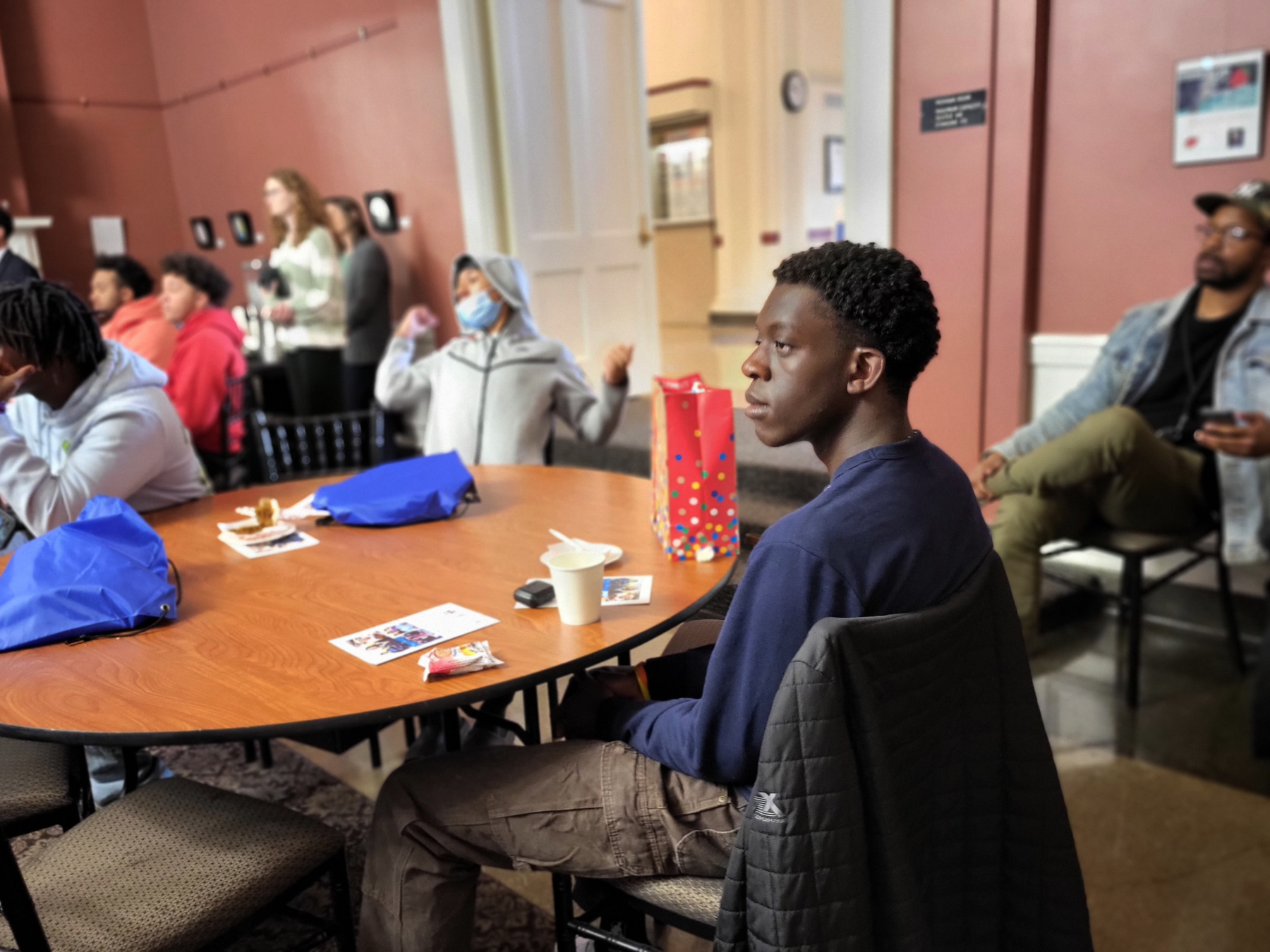 During the daylong event, organized by the College's Educational Opportunity Program (EOP), the high school students heard from Dr. Steady Moono, President of the College, and Anibal Soler, Superintendent of Schools for the Schenectady City School District. "Men of Color in Higher Education," a panel discussion, brought together College and high school educators and SUNY Schenectady students who discussed College resources and support, as well as their own higher education journeys. The high school students also had the opportunity to participate in small group discussions, meet with representatives from College clubs and student organizations, and tour campus to gain a better understanding of the exciting educational opportunities and resources available to them.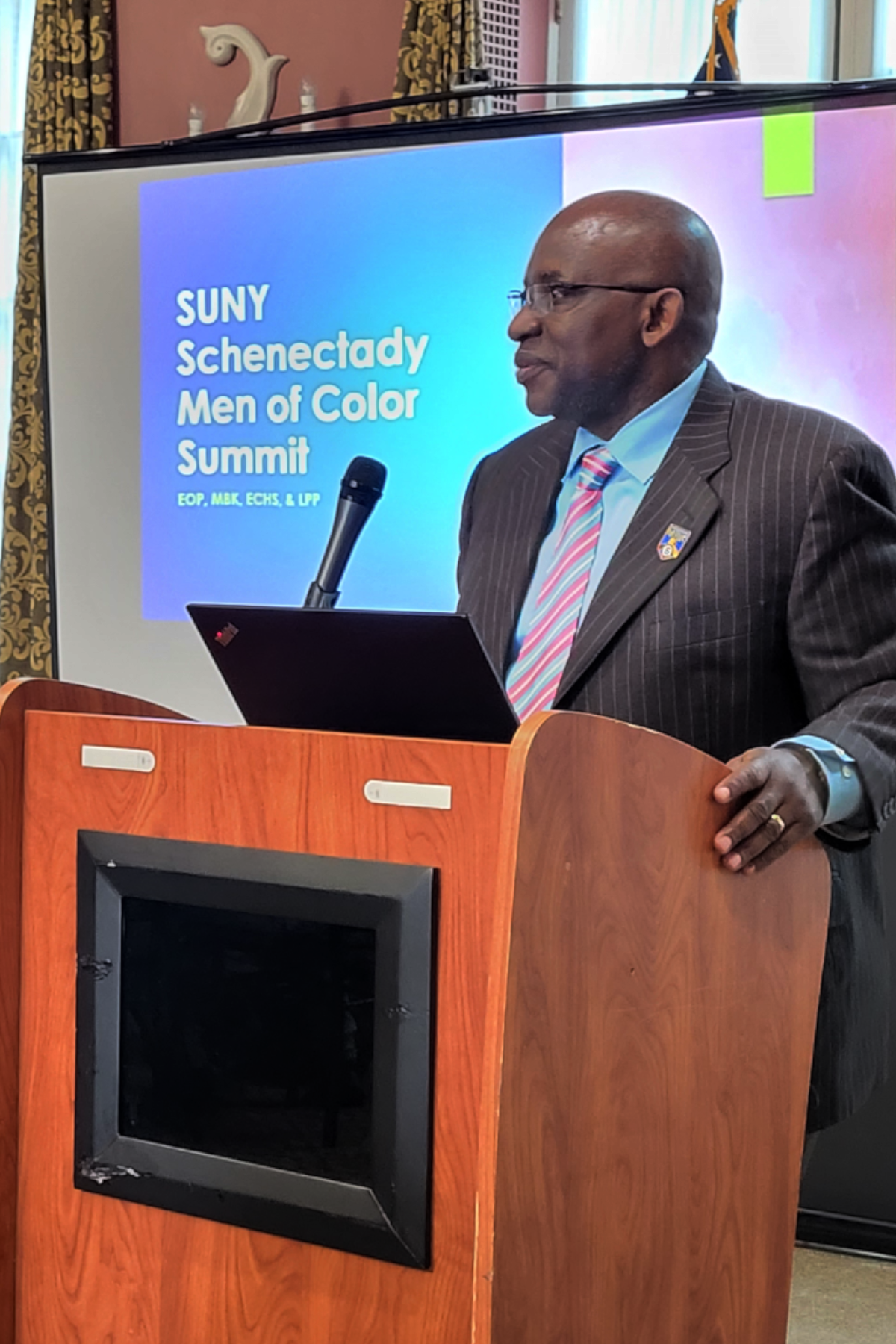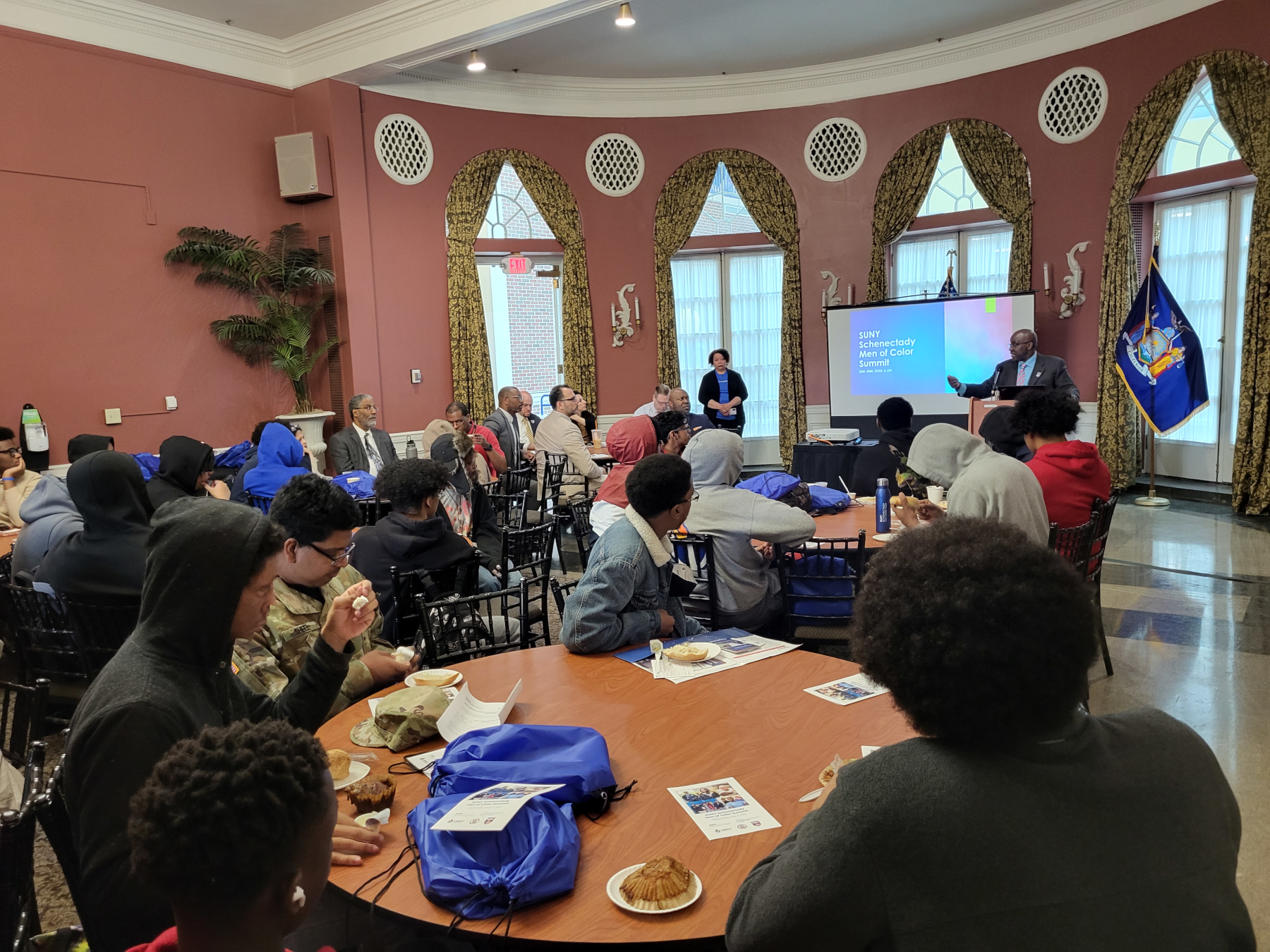 "At SUNY Schenectady, we have all of the support structures in place to ensure student success and we were very proud to be able to demonstrate that directly to students here today," Dr. Moono said. "We are going to be their vision supporters and walk alongside them as they pursue their dreams and aspirations. The College is well poised and committed to their success. We were very proud and humbled to host this first Men of Color Summit and we look forward to many more in the coming years."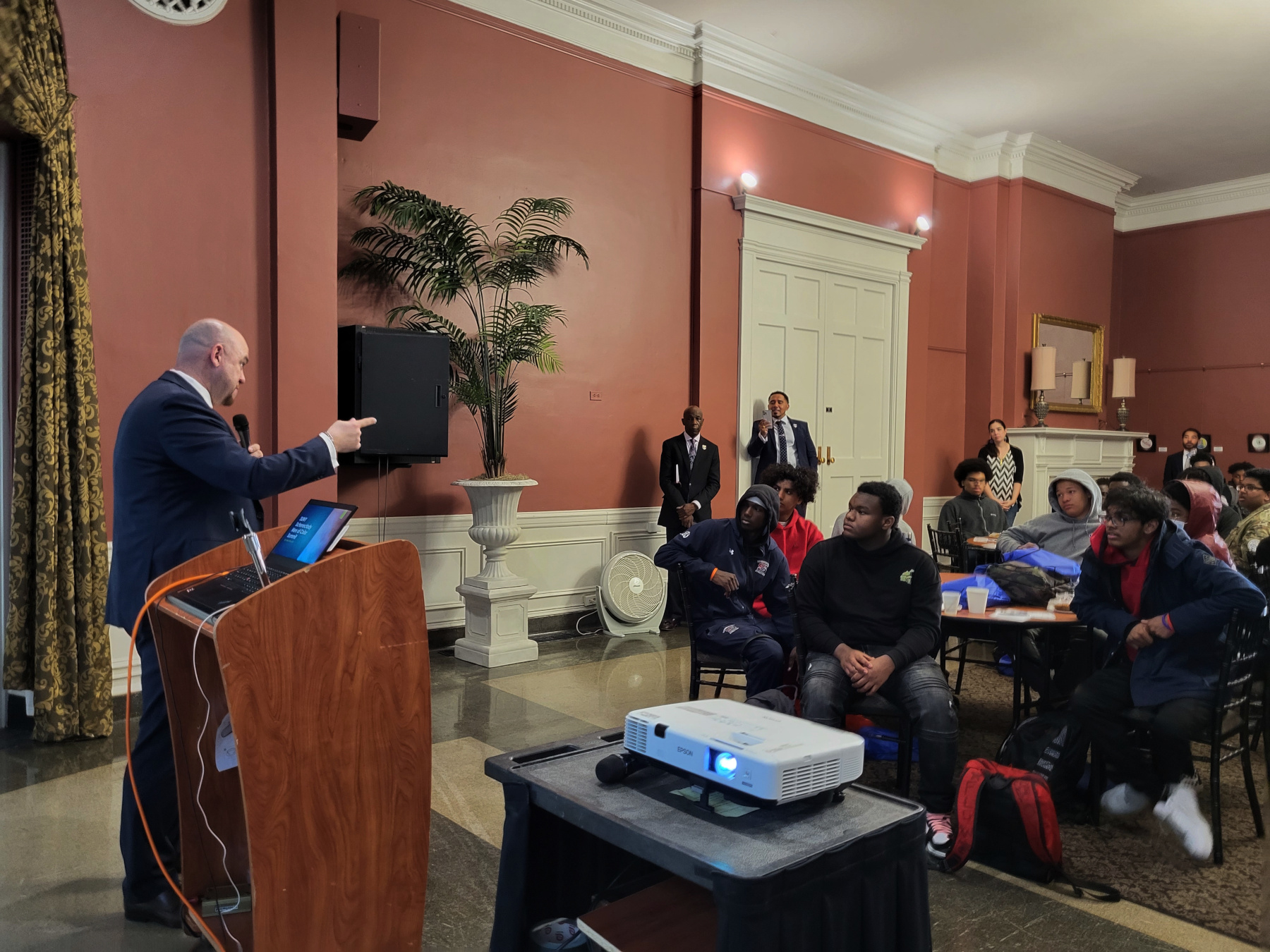 "It's an honor to be part of this initiative and partnership with SUNY Schenectady," Superintendent Soler said. "It's vital for our students, in particular our young men of color, to see clear pathways of support from the school district to higher education. It's also important for them to see our College institution led by a man of color to see what's possible. Moving forward, it is my hope that we can continue to strengthen our efforts here in Schenectady and change the narrative of young men of color."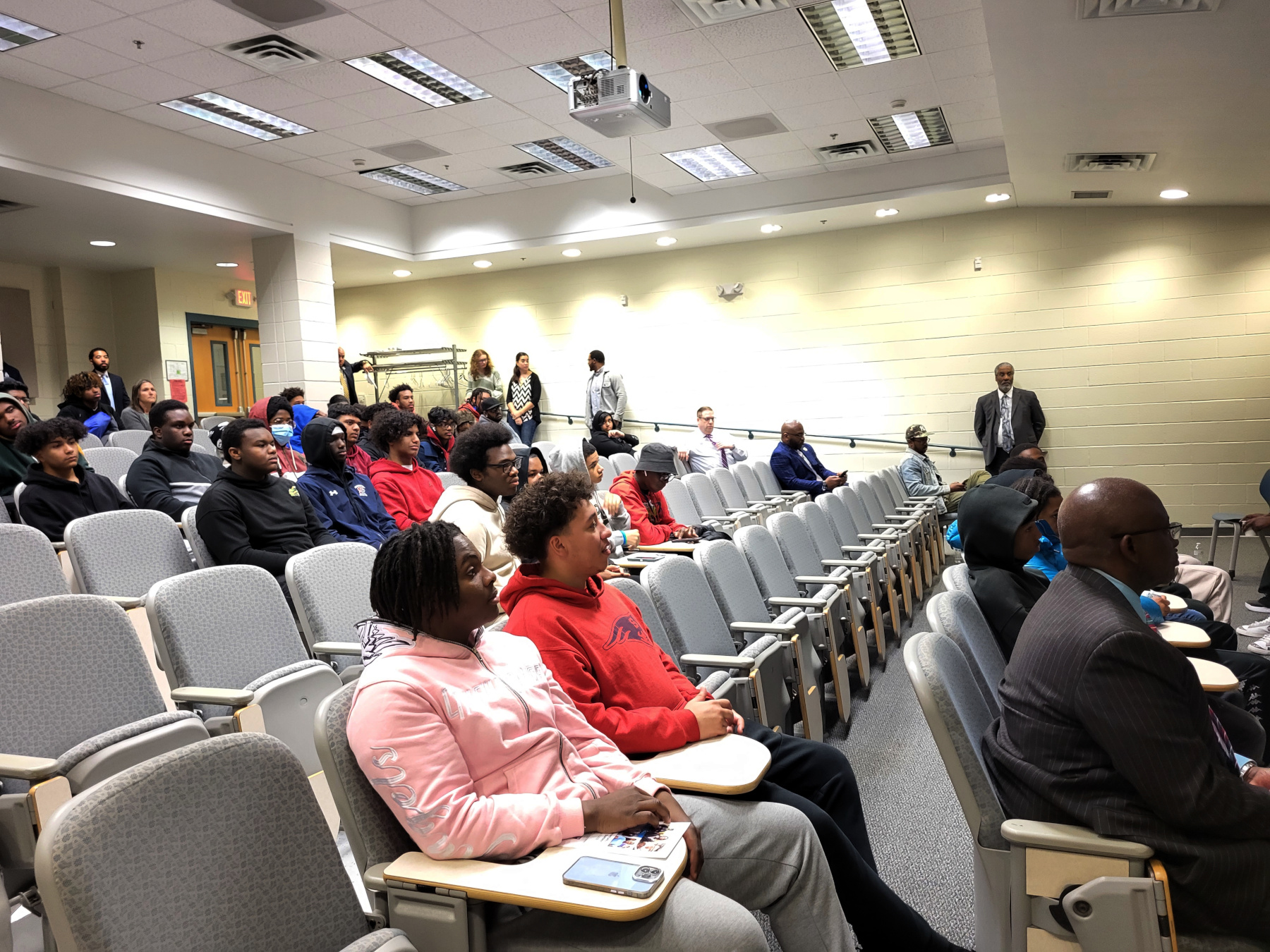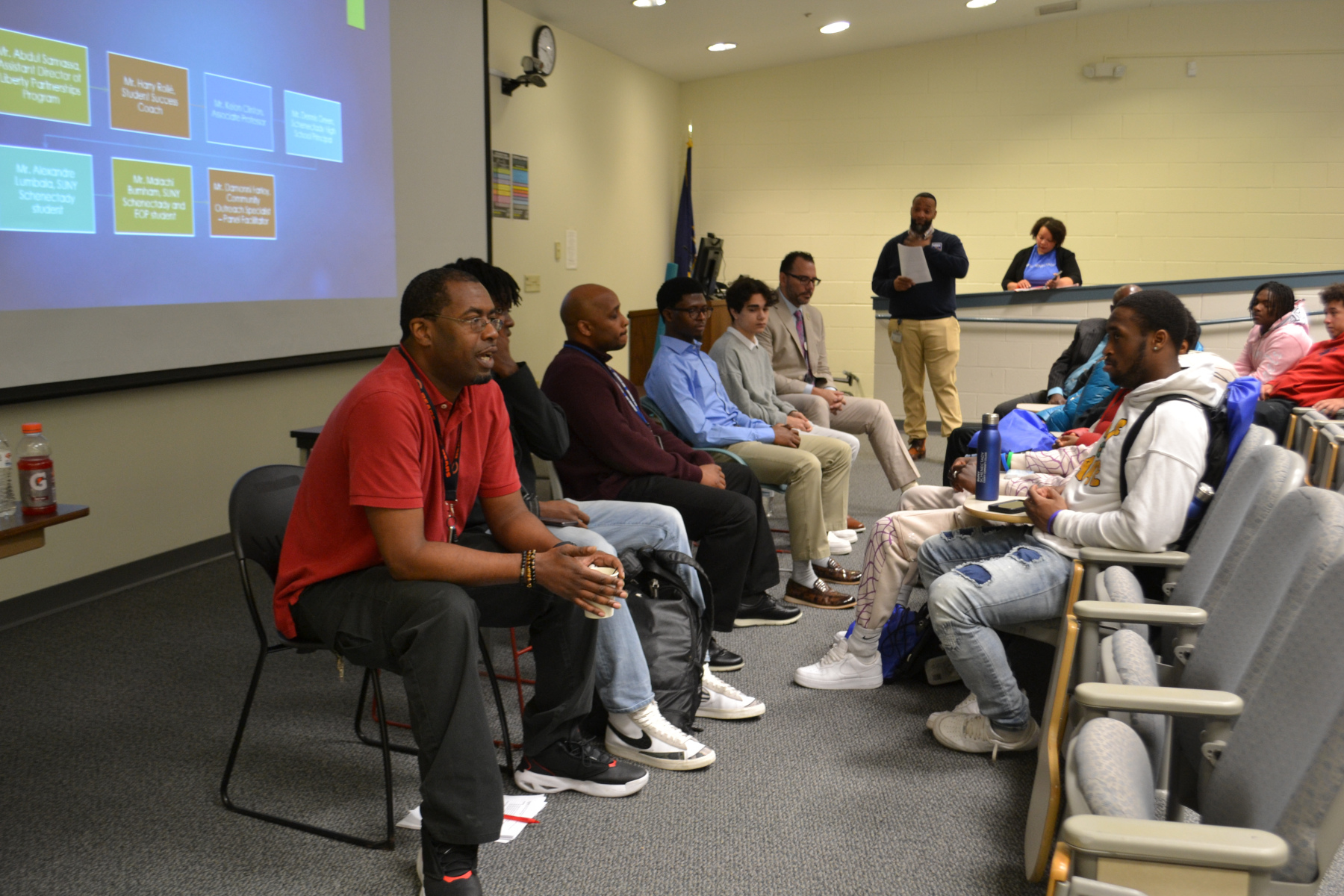 Keion Clinton, Associate Professor in the Division of Math, Science, Technology and Health, speaks during the "Men of Color in Higher Education" panel discussion.
"This initiative was developed to address the disproportionate gaps for men of color in higher education," said Tiombé Tatum, Director of EOP at SUNY Schenectady. "There's been a decline in enrollment and retention regarding men of color in higher education and we're hoping this initiative will be the start to addressing this issue. It's our goal that this will be the catalyst to provide more meaningful and intentional engagement on the part of colleges and universities to engage with men of color and address these gaps."